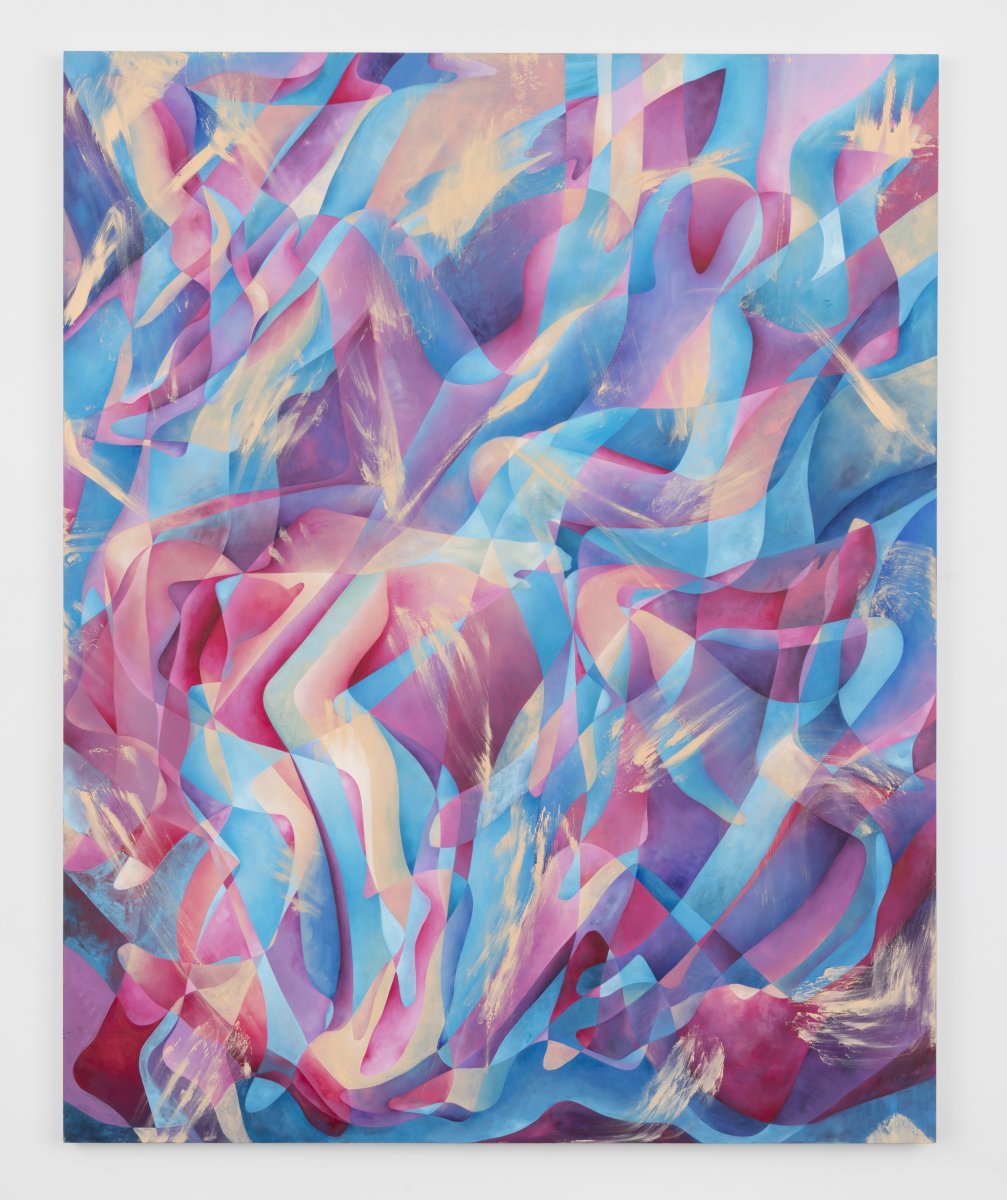 Exstasy
, 2020
Oil on canvas
190.5 x 152.4cm
75.00 x 60.00 in
Anna Ostoya (b. 1978 in Krakow, Poland)

Lives and works in New York, New York

Education

2009 Whitney Independent Study Program, Studio Program, New York, NY

2006 Städelschule, Frankfurt/M, MFA

2001 Parsons School of Art and Design, Paris, France, BFA

1997 Barbara Leoniak ZAR Atelier, Krakow

Anna Ostoya, born in Kraków, lives and works in New York. She
has had solo exhibitions at Zacheta National Gallery, La Kunsthalle
Mulhouse, and CCA Kronika. Her work has been shown in Art on the
Grid organized by the Public Art Fund, at Kunsthaus Baselland, at Tate
St. Ives, the 2015 Lyon Biennial, at the Museum of Modern Art, the
Power Plant Toronto, the CCS Bard College, Manifesta 7 Rovereto,
and the Second Athens Biennial. She studied at the Städelschule in
Frankfurt/M and the Parsons School in Paris and attended the Whitney
Independent Study Program in New York. In Spring 2021 Mack Books
will publish "Politics and Passions", an art book by Ostoya and Chantal
Mouffe.

Group shows at Ceysson Gallery
To Lean Into, New York
March 05 - April 16, 2022
Selected Solo Exhibitions

2020

Motions, Bortolami Gallery, New York, NY

2019

Oceanic Feelings, Tegenboschvanvreden, Amsterdam, Netherlands

2018

Anna Ostoya, Bortolami, New York, NY

2017

Zacheta National Gallery, curated by Maria Brewinska, Warsaw, Poland

2016

Alte sachlichkeit, Silberkuppe, Berlin, Germany

Slaying, Bortolami, New York, NY

2014

Anna Ostoya, La Kunsthalle, Mulhouse, France

Disclosures (Post-Production), with Barbara Leoniak, Tegenboschvanvreden, Amsterdam,
Netherlands

2013

Rips: Future Works, Silberkuppe, Berlin, Germany

Disclosures, Bortolami, New York, NY

2011

Autopis III. Notes, Copies and Masterpieces, Siberkuppe, Berlin, Germany

Exposures, Bortolami, New York, NY

Autopis II. Notes, Copies and Masterpieces, curated by Michal Jachula, Tegenboschvanvreden
Gallery, Amsterdam, Netherlands

2010

Autopsis. Notes, Copies and Masterpieces, curated by Michal Jachula, Foksal Gallery, Warsaw,
Poland

From a to ∞, CCA Kronika, Bytom, Poland

2009

More Real Than What We See, curated by Antonio Grulli, Car Projects, Bologna, Italy

2008

The Object and the Non-Objective World, curated by Dagmar Heppner, Vrits, Basel, Switzerland

2006

It Might Be a Truth or a Lie, or Just the Sound of a Kiss, Schnittraum, Cologne, Germany
Selected