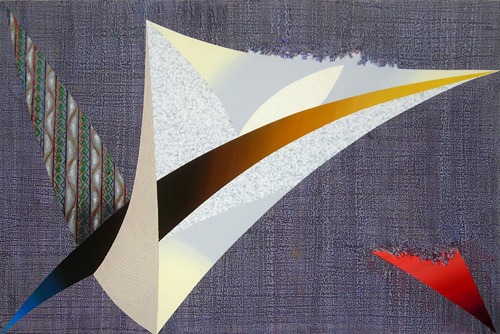 Saint Just, La bonne étoile
, 1985
Oil on canvas
200 x 300cm
78.74 x 118.11 in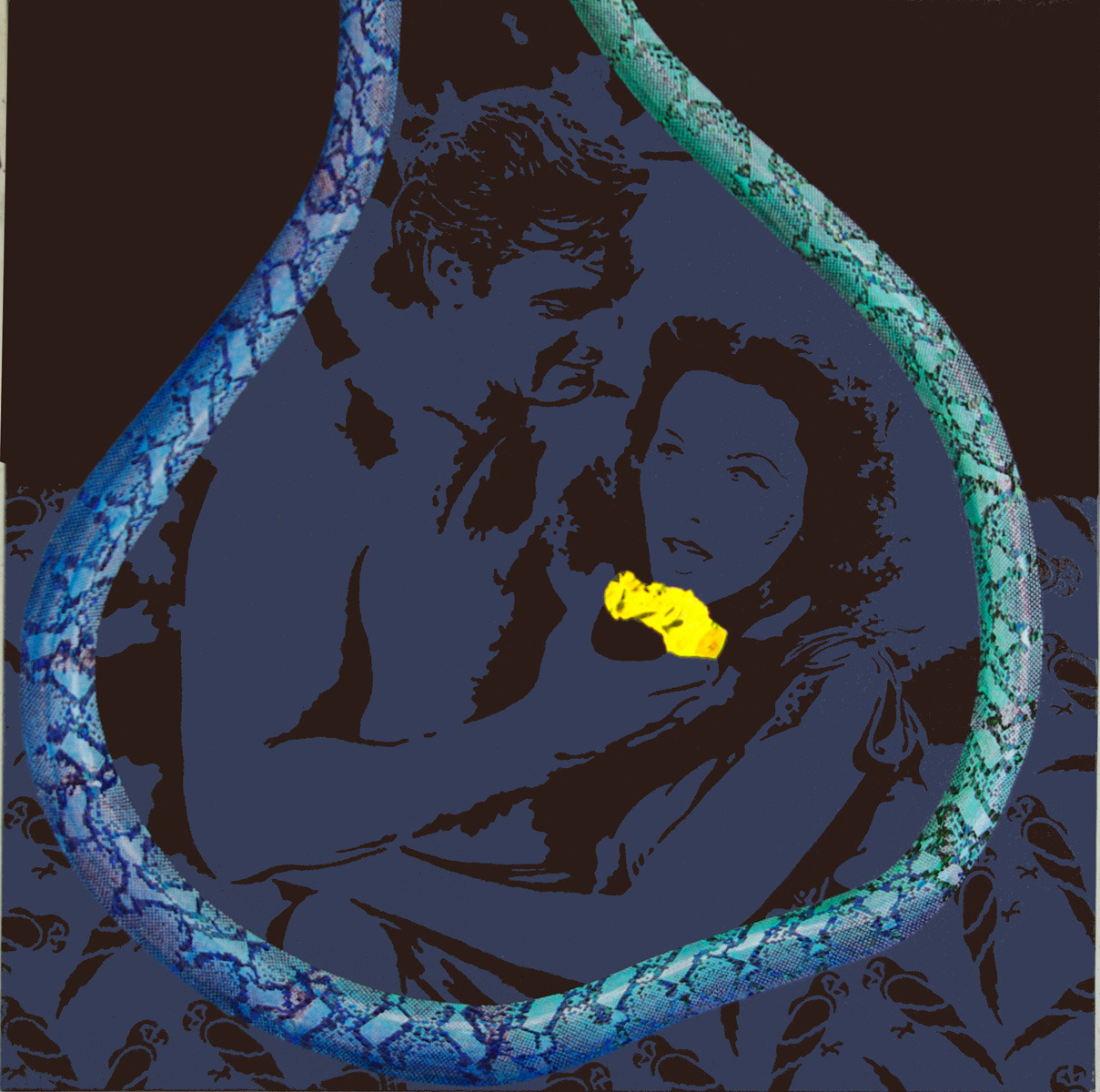 À Croquer
, 2006
Oil on canvas
100 x 100cm
39.37 x 39.37 in
Ca nous fait une belle jambe - diptyque
, 2006
Acrylic on canvas
200 x 100cm
78.74 x 39.37 in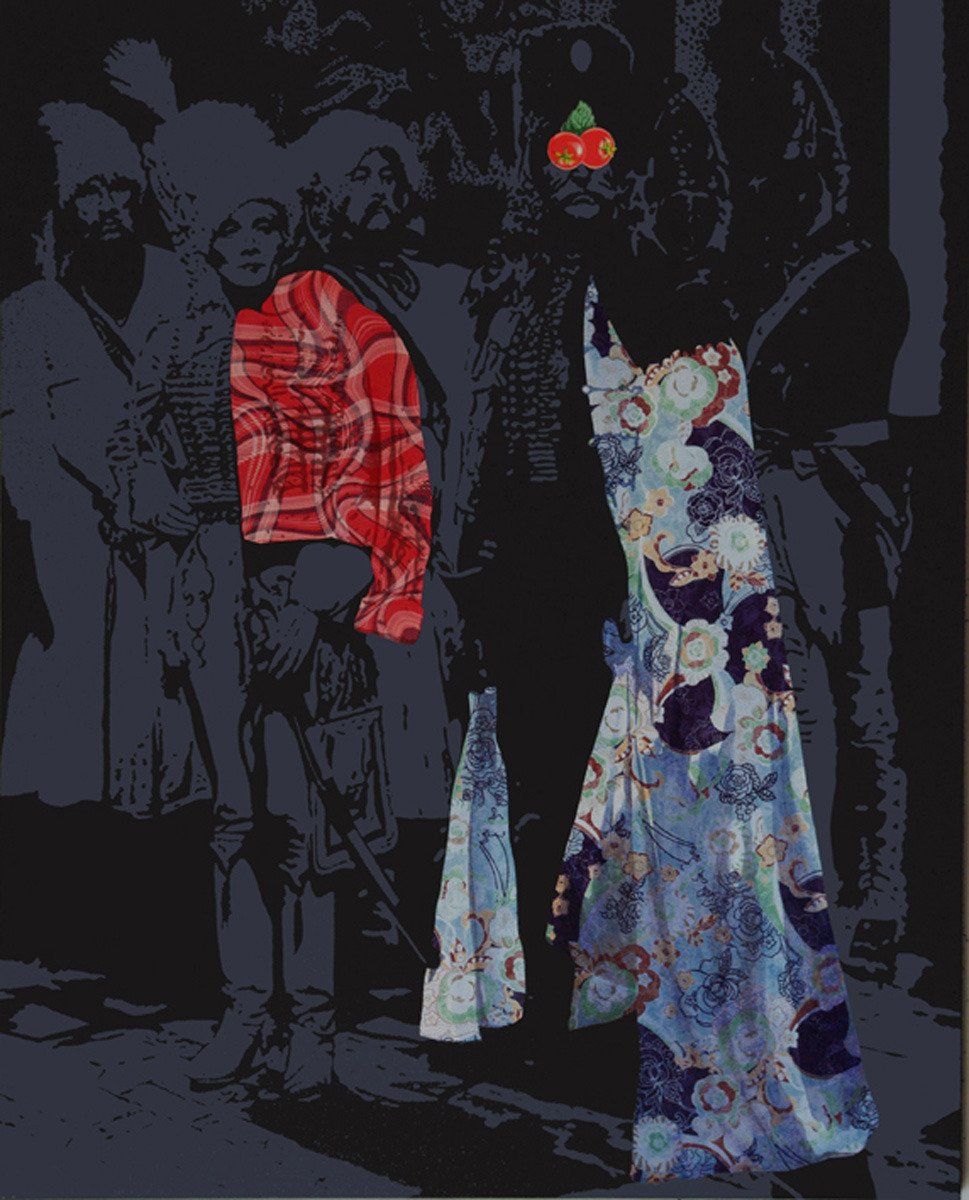 Cherchez la femme
, 2006
Acrylic on canvas
162 x 130cm
63.78 x 51.18 in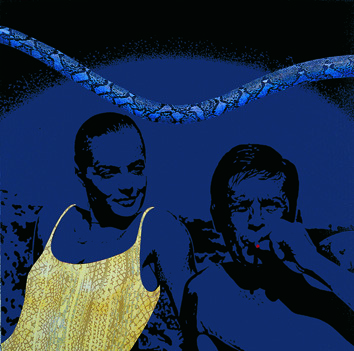 Alain et Romy, 3 couleurs du plein soleil
, 2006
Oil on canvas
100 x 100cm
39.37 x 39.37 in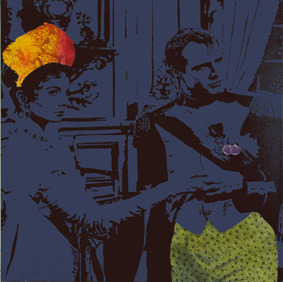 Diadème et figues
, 2006
Acrylic on canvas
100 x 100cm
39.37 x 39.37 in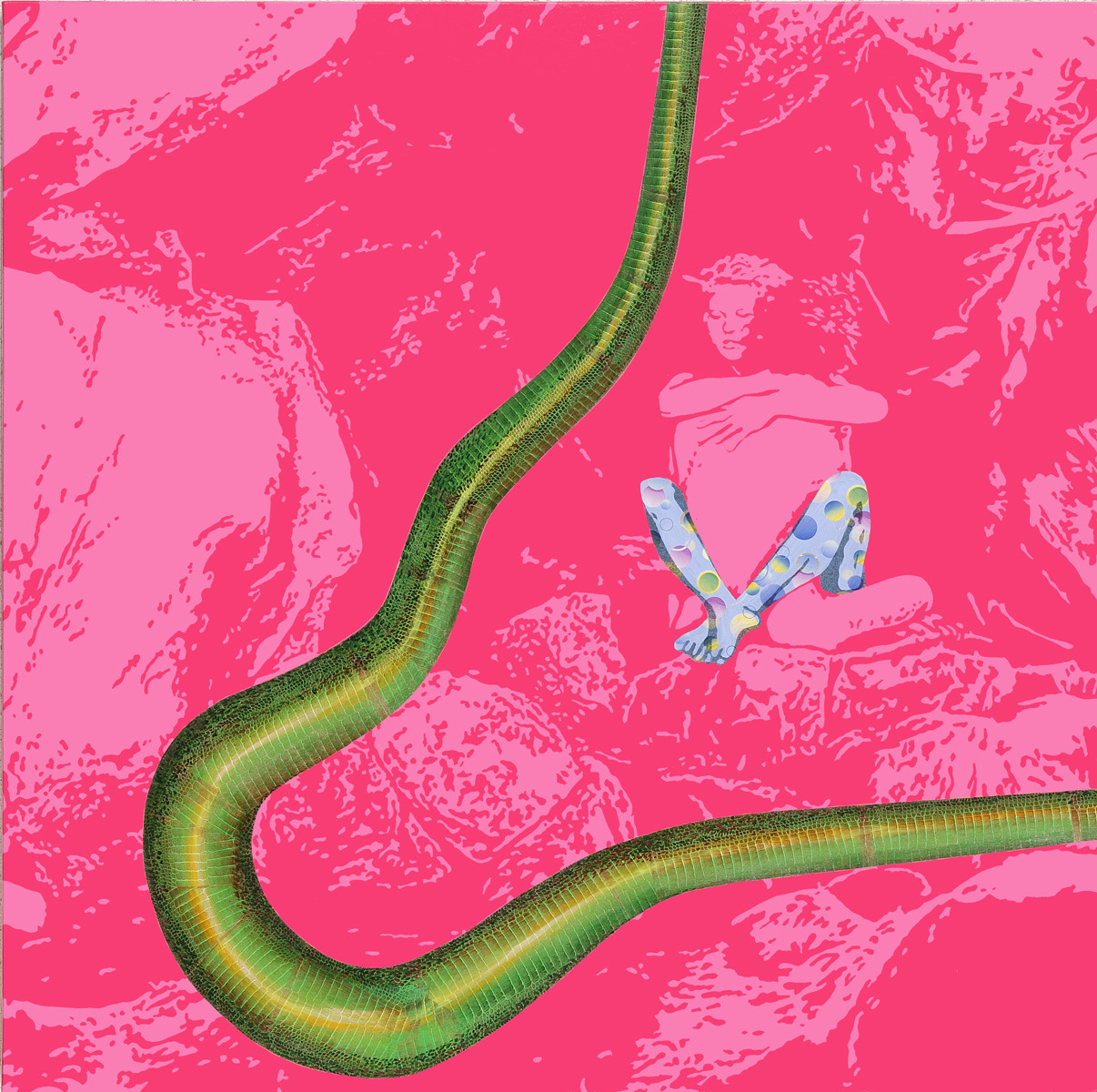 Give me more
, 2006
Acrylic on canvas
150 x 150cm
59.06 x 59.06 in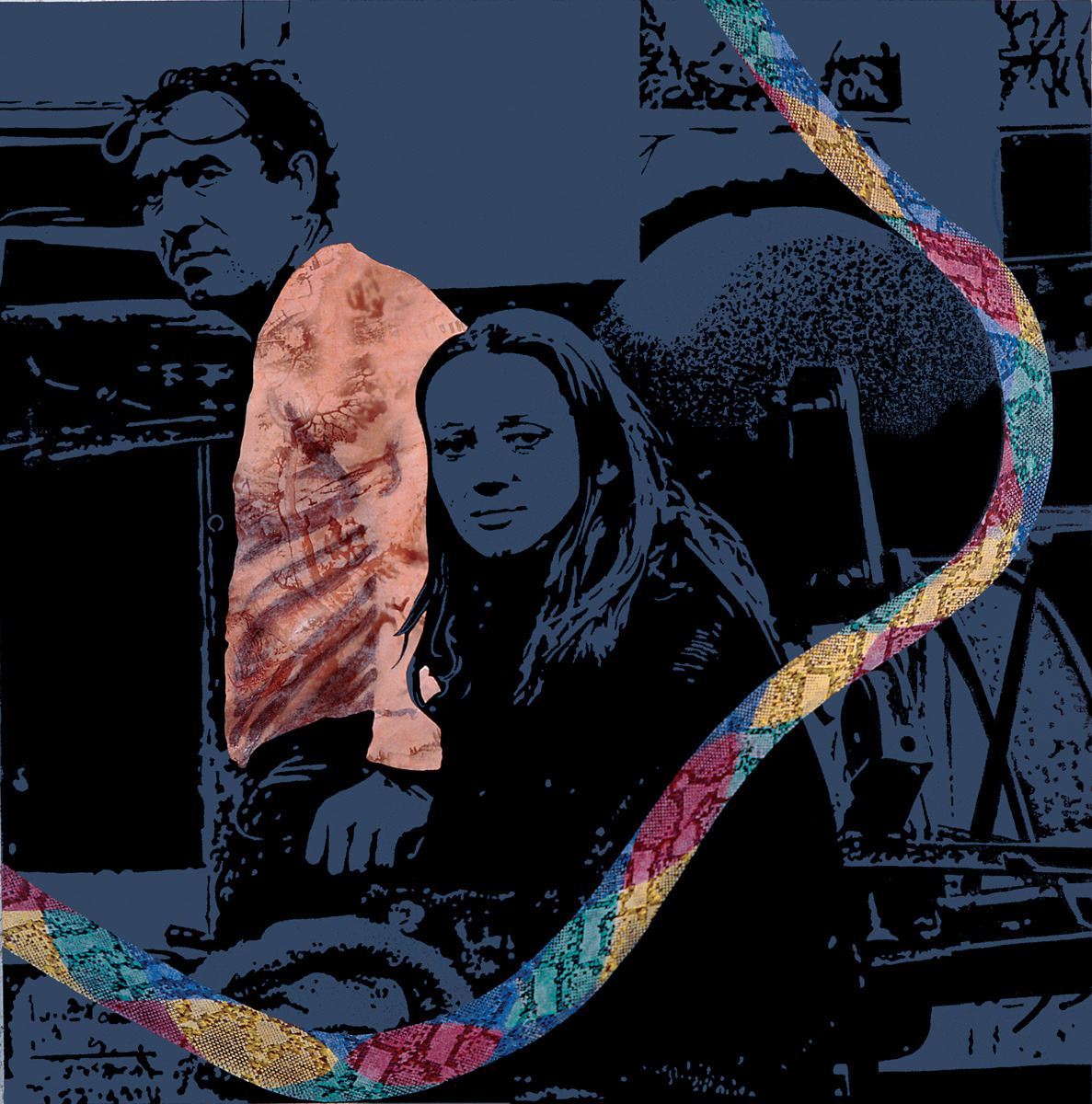 Jean et Nikki, l'enrouleur de serpent
, 2006
Acrylic on canvas
100 x 100cm
39.37 x 39.37 in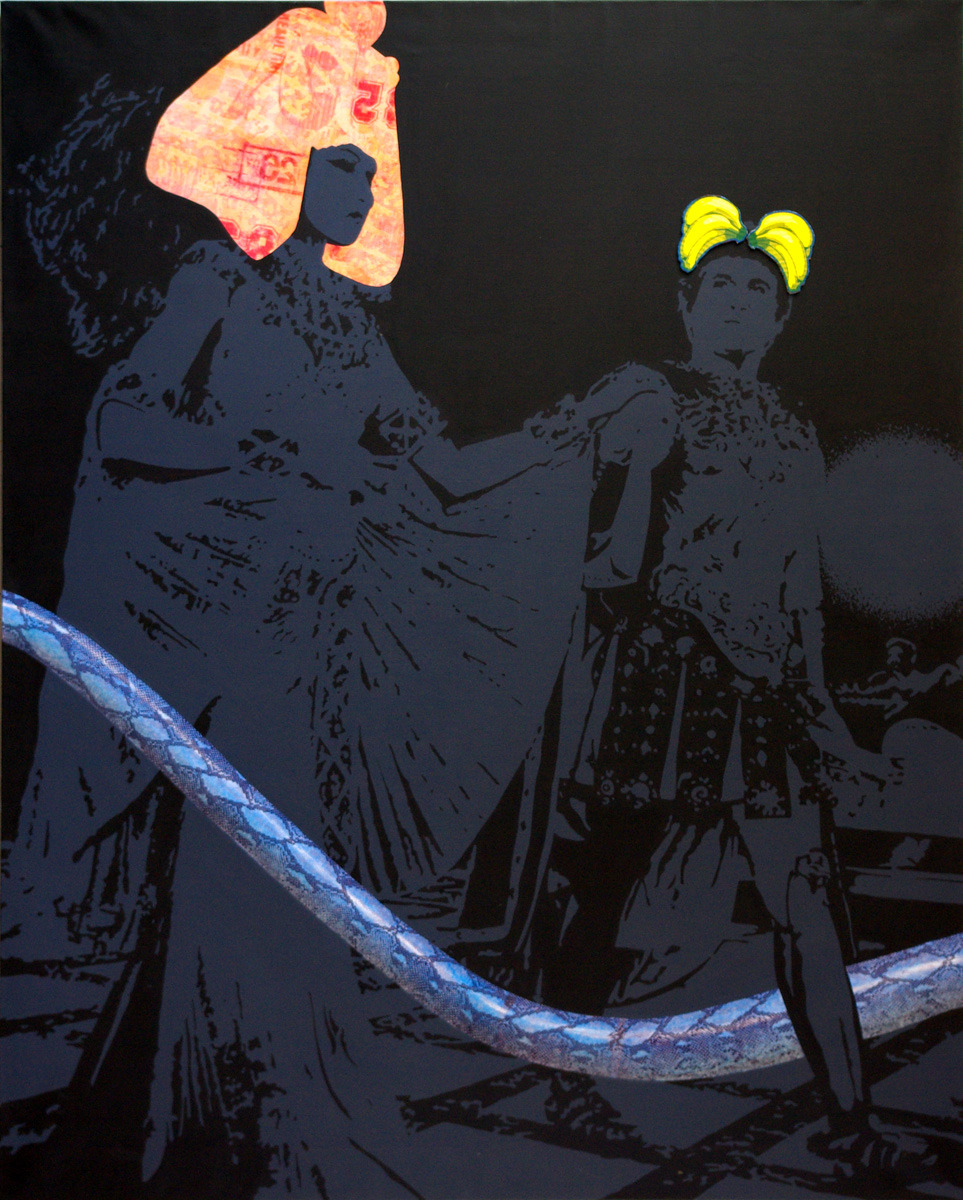 Le croc en jambe du crotale
, 2006
Acrylic on canvas
130 x 162cm
51.18 x 63.78 in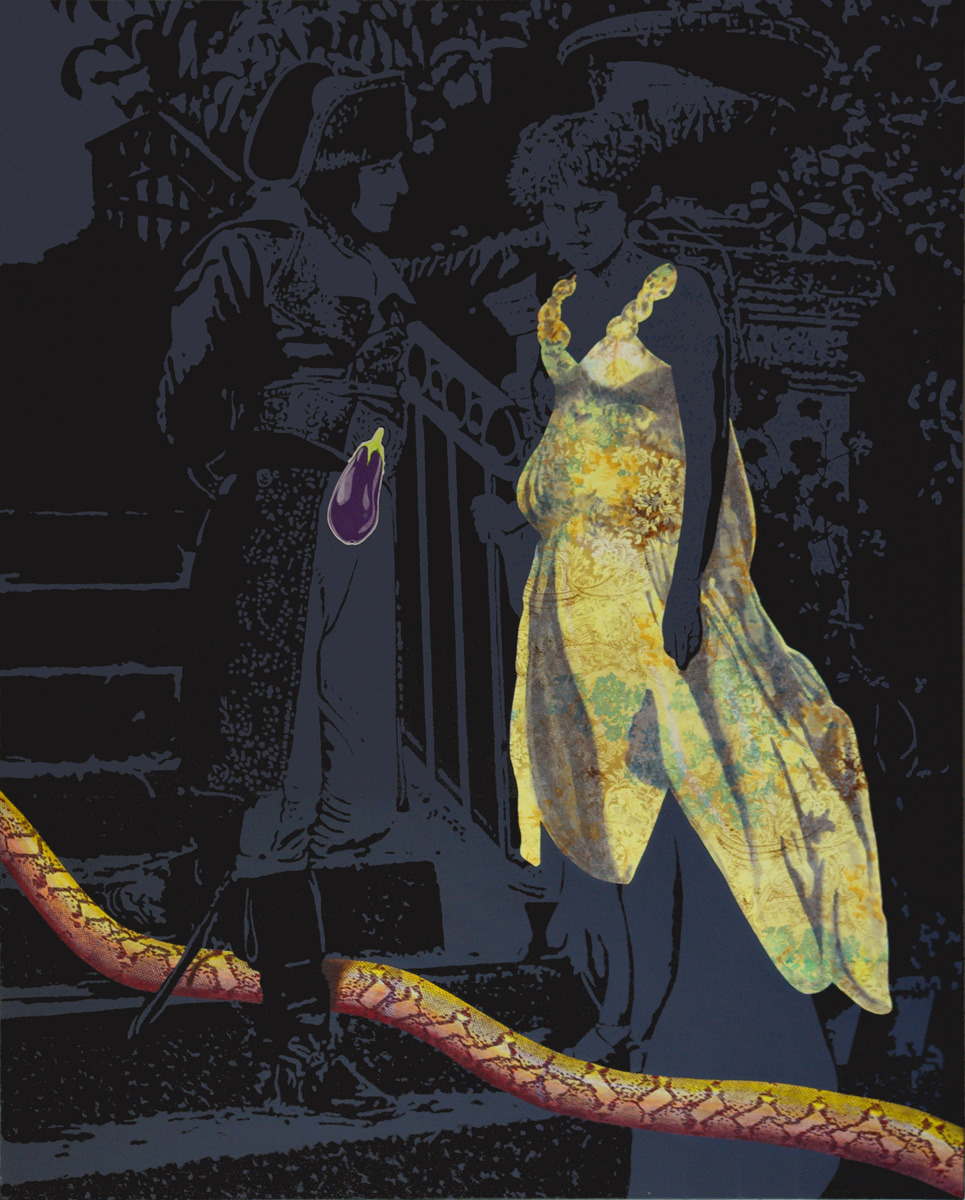 Napoléon et Joséphine, le croc en jambe lors de…
, 2006
Acrylic on canvas
162 x 130cm
63.78 x 51.18 in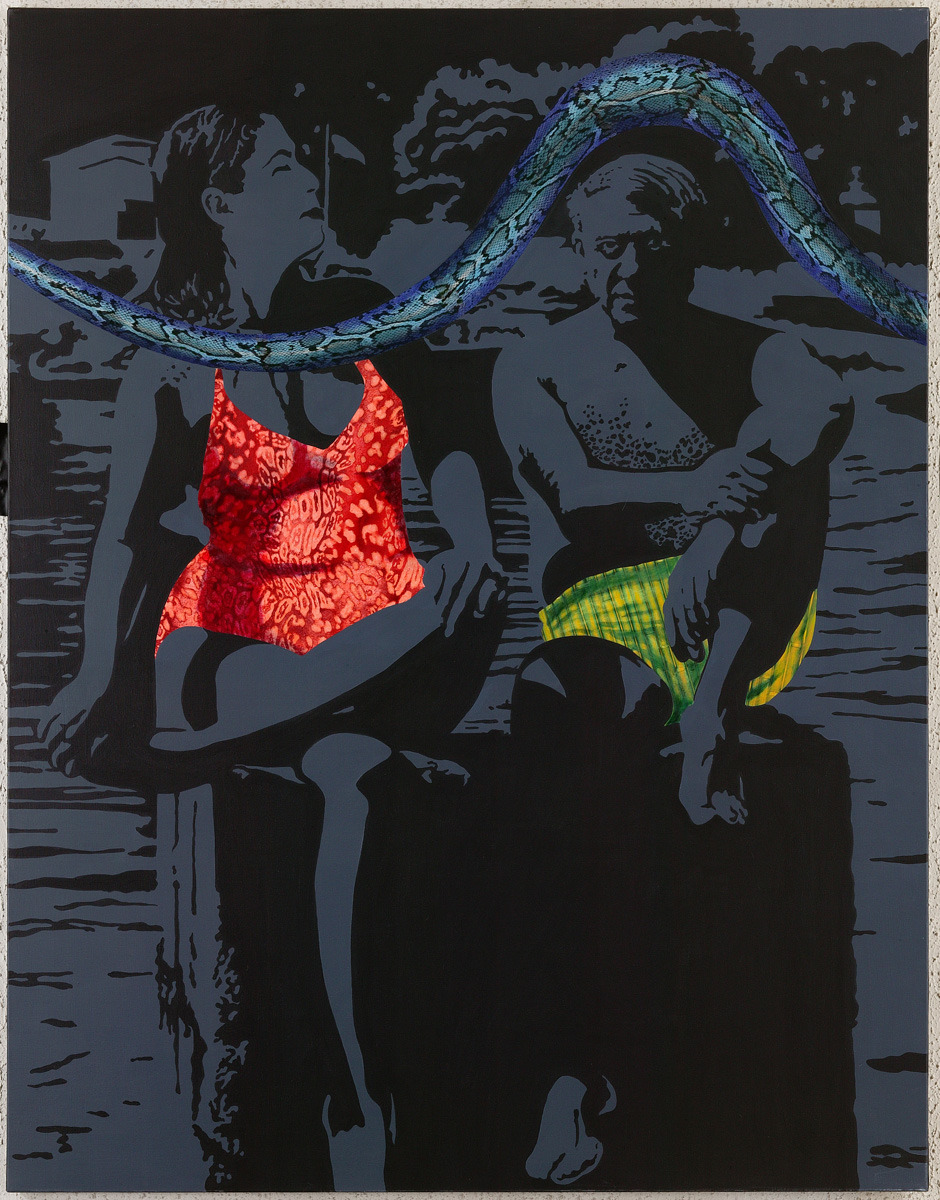 Pablo et Dora II
, 2006
Acrylic on canvas
146 x 114cm
57.48 x 44.88 in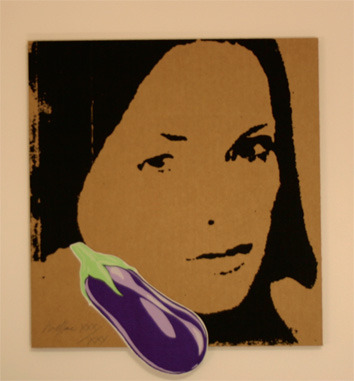 Étude ( melanzana melancolie )
, 2006
Acrylic on cardboard
75 x 56cm
29.53 x 22.05 in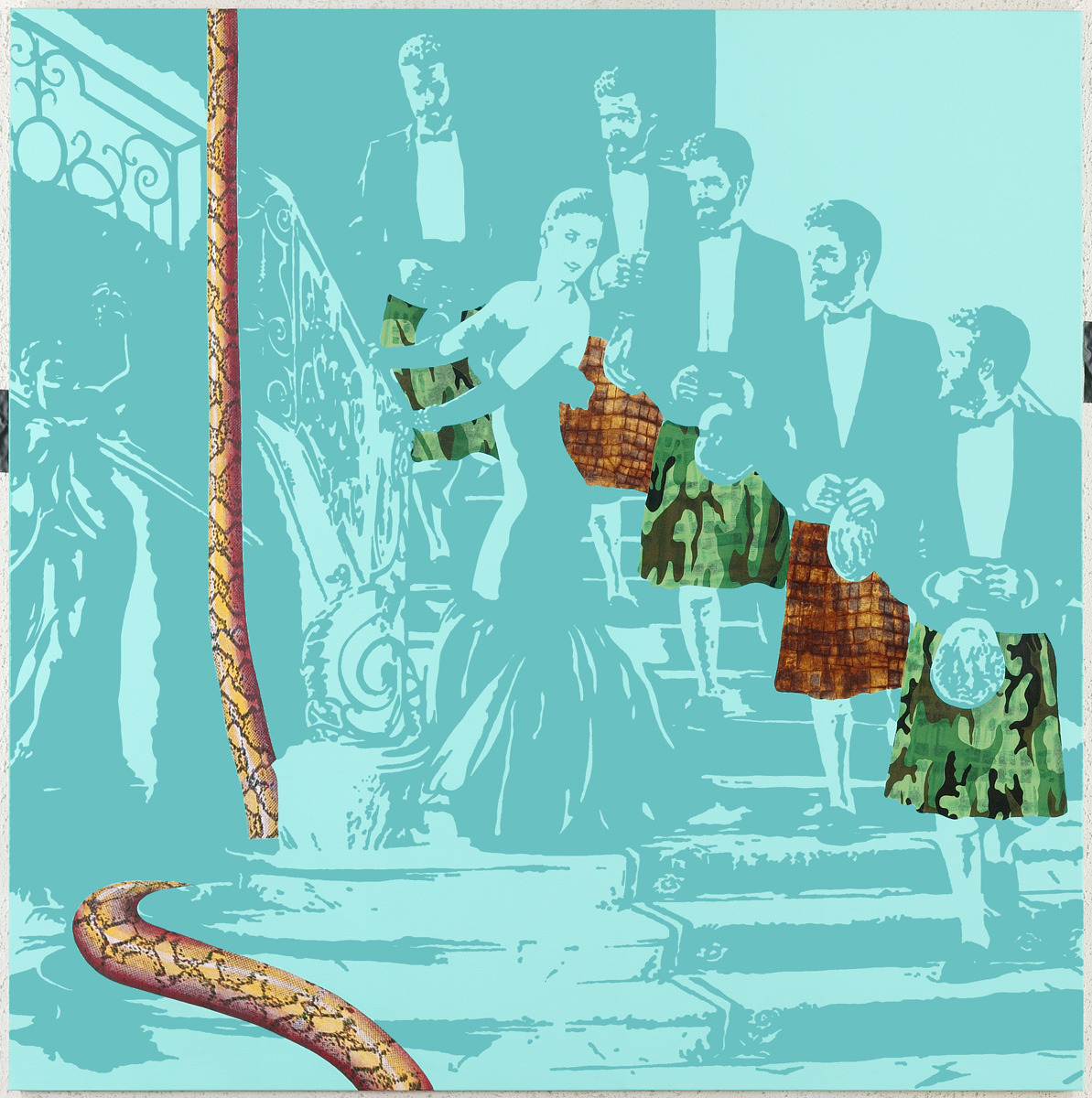 Pénélope et les prétendants
, 2006
Acrylic on canvas
150 x 150cm
59.06 x 59.06 in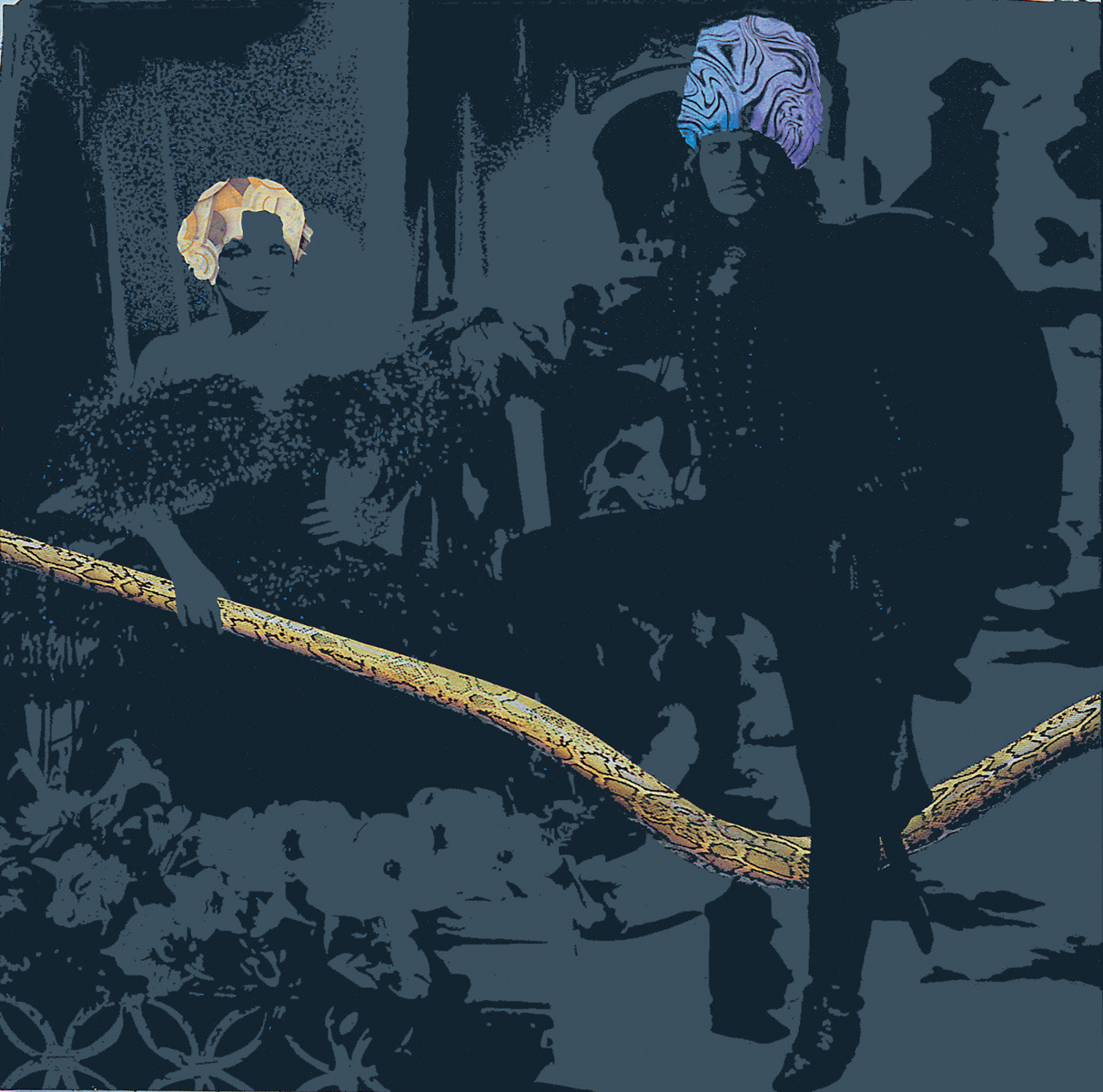 Tendances de l'art abstrait
, 2006
Oil on canvas
162 x 162cm
63.78 x 63.78 in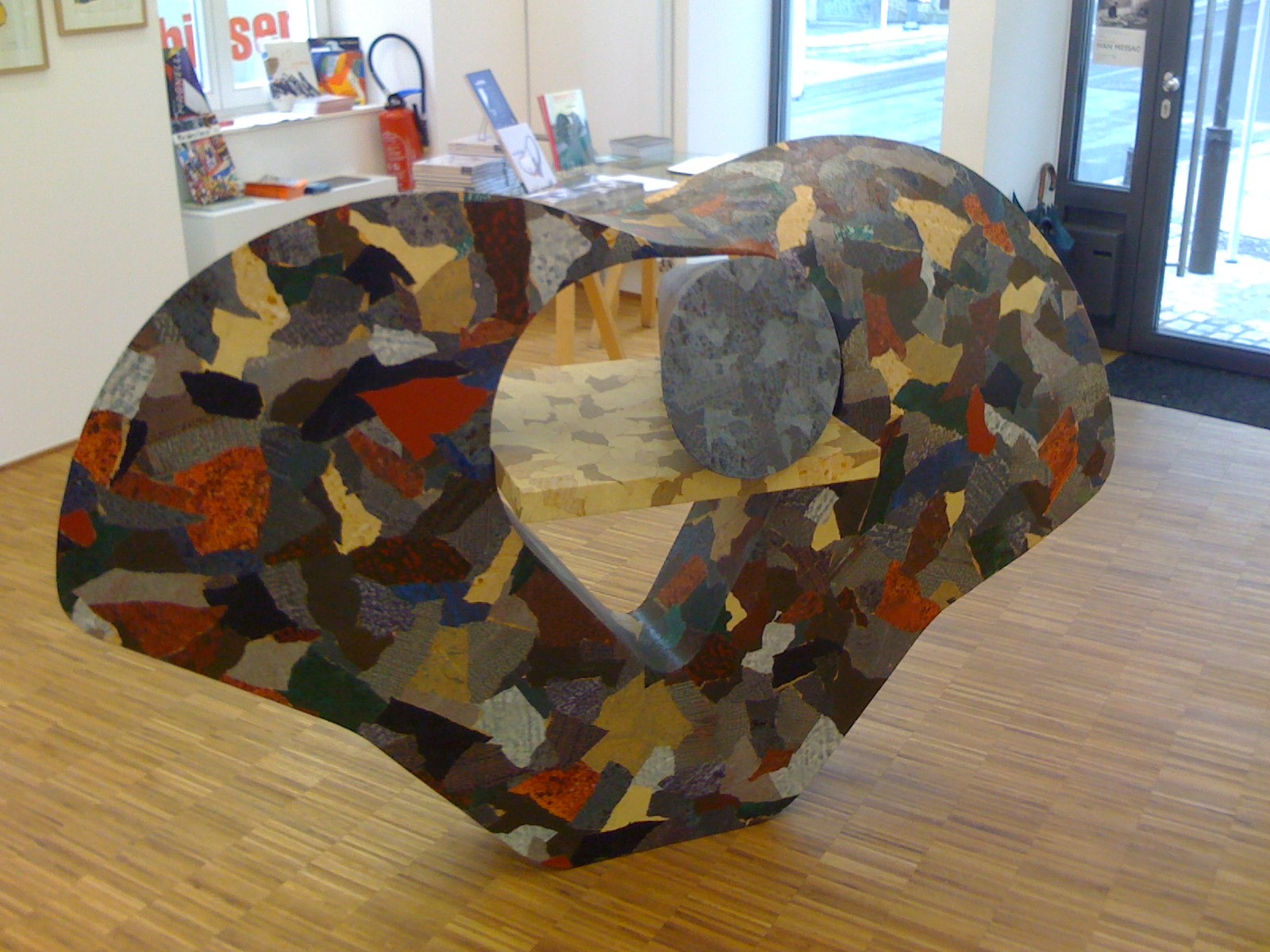 puzzle
, 1990
Painted cardboard
140 x 200cm
55.12 x 78.74 in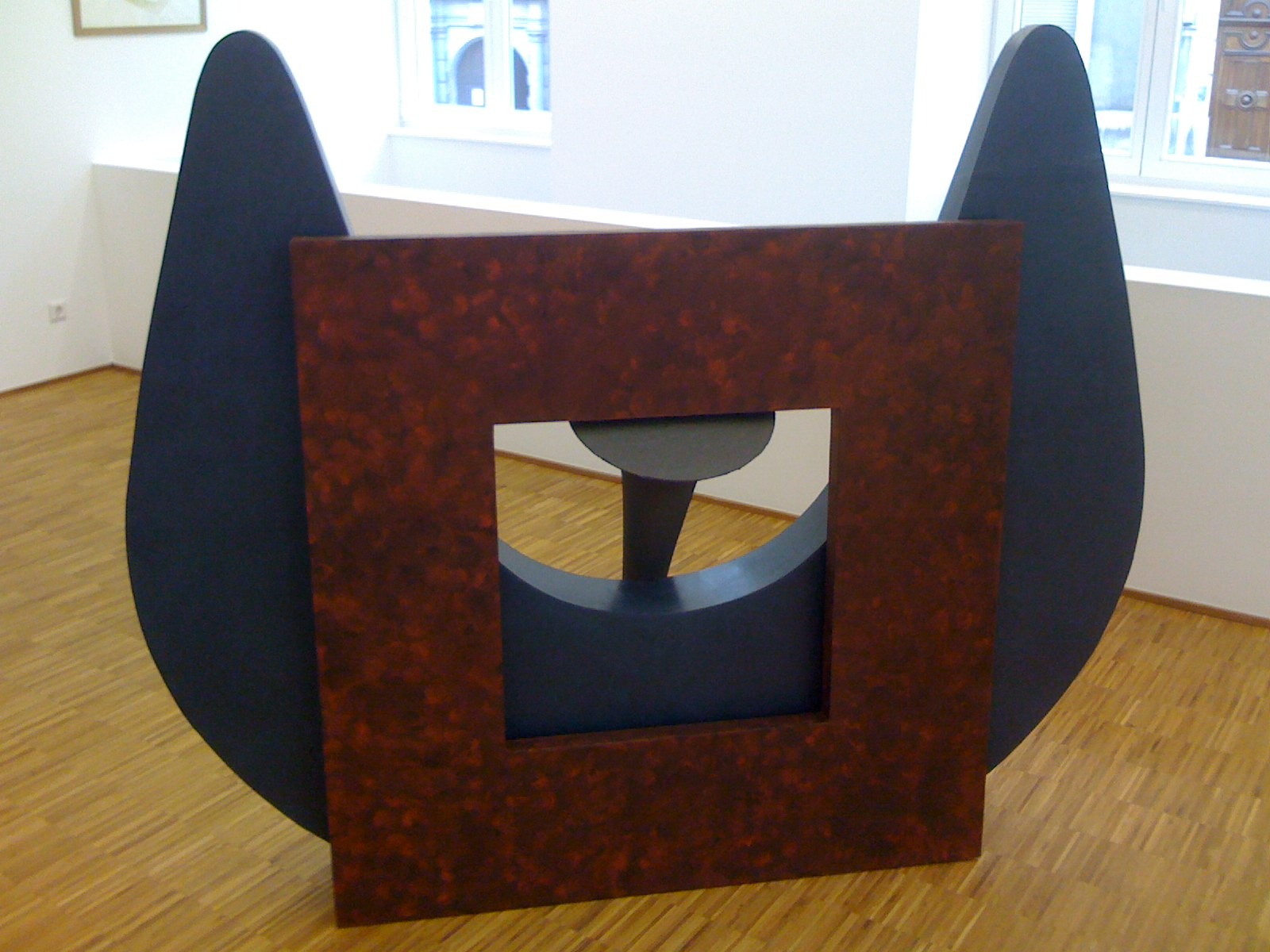 la voix du poète
, 1989
Painted cardboard
150 x 210cm
59.06 x 82.68 in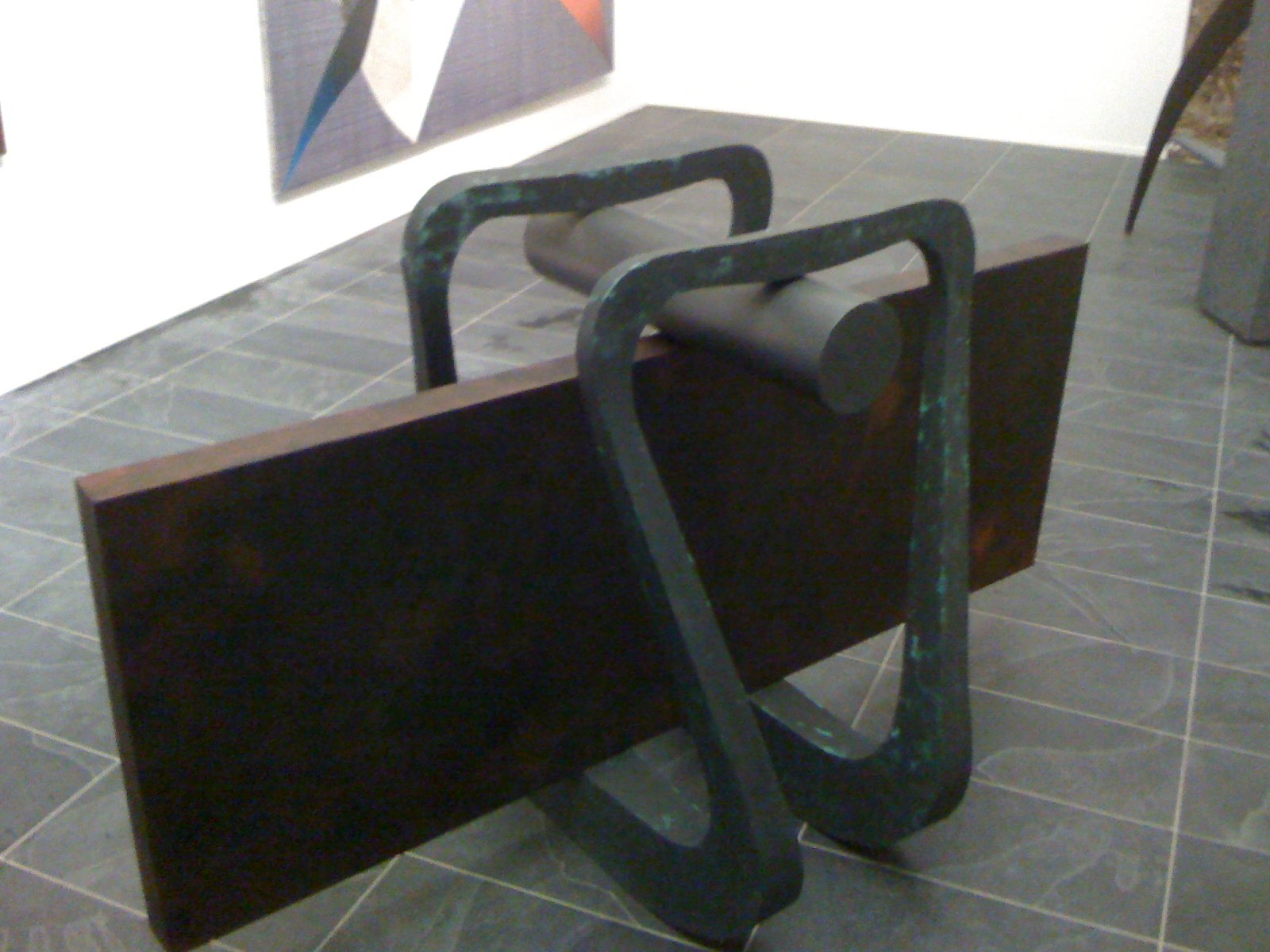 Le miroir a deux faces
, 1988
Painted cardboard
90 x 96cm
35.43 x 37.80 in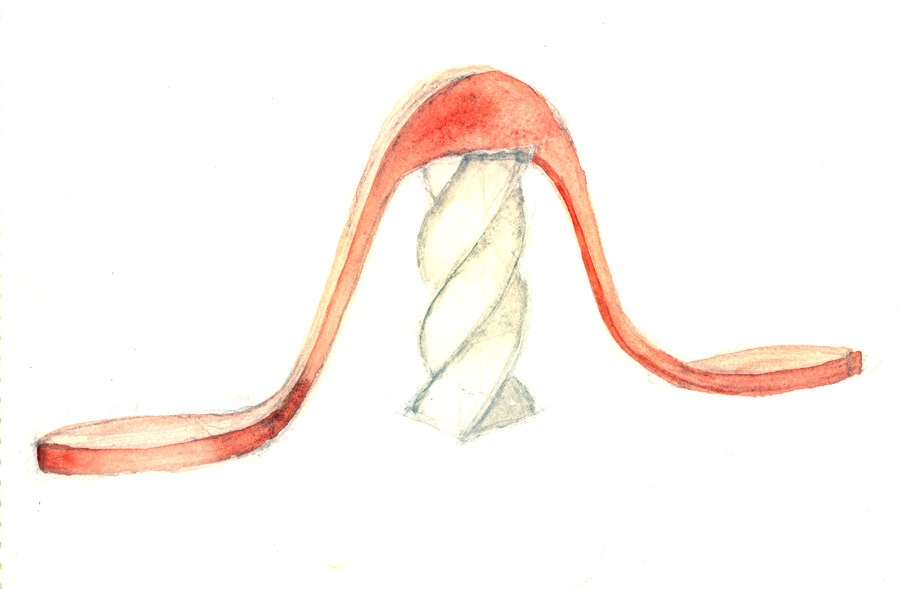 Etude n°2
, 1987
Watercolor on paper
198 x 130cm
77.95 x 51.18 in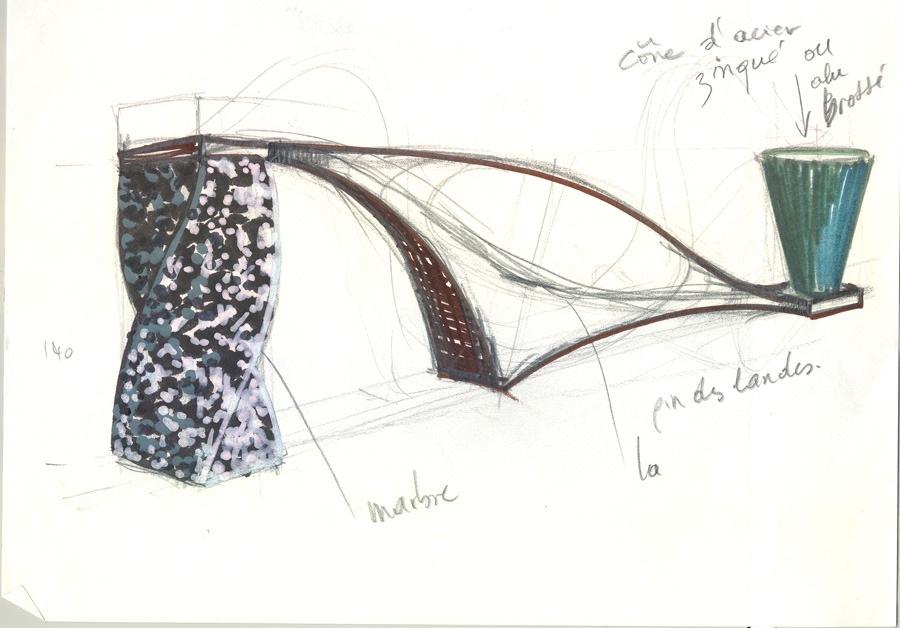 Feutres et crayons
, 1987
Watercolor on paper
198 x 139cm
77.95 x 54.72 in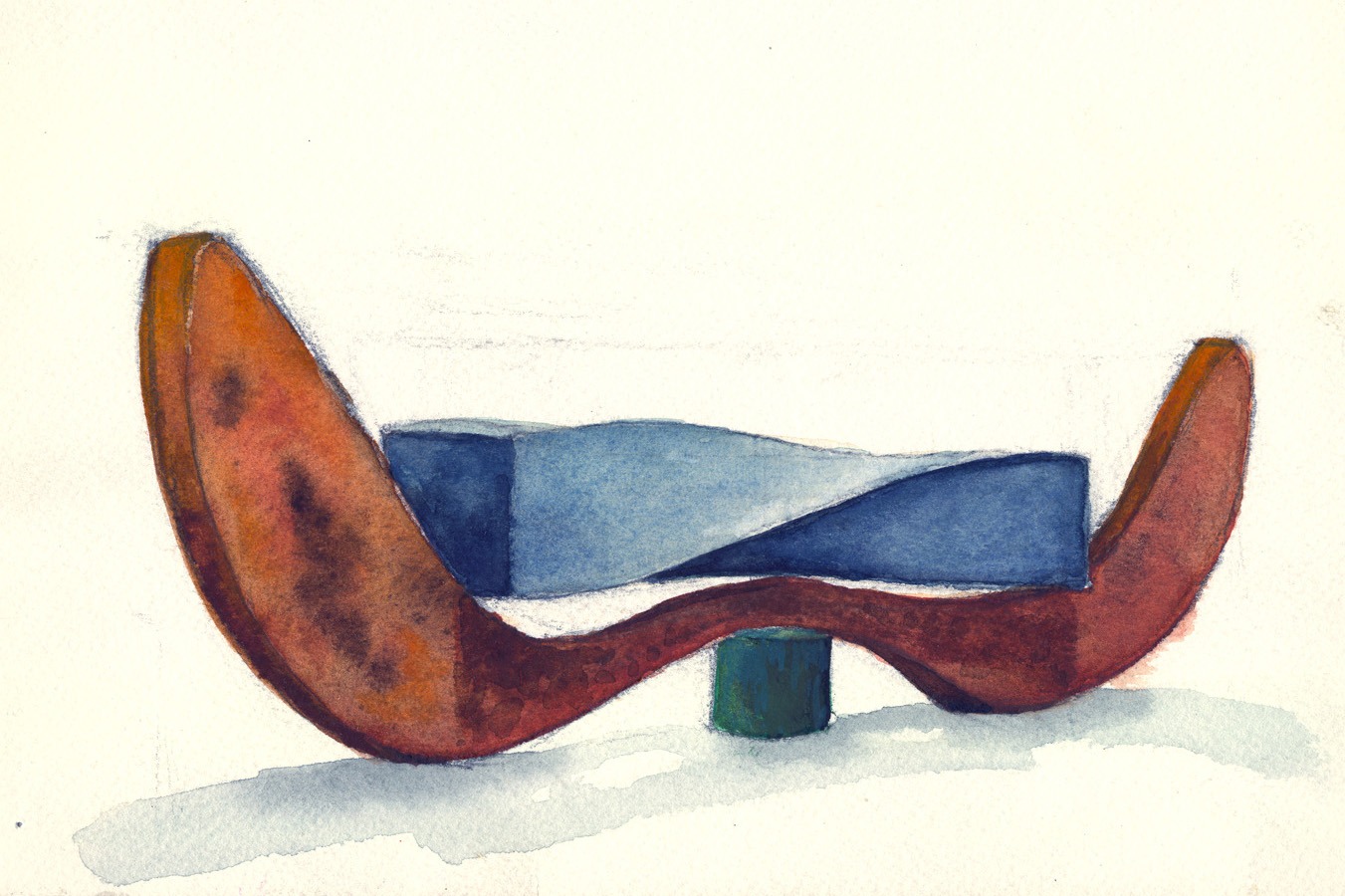 Aquarelle (étude 1)
, 1987
Watercolor on paper
198 x 132cm
77.95 x 51.97 in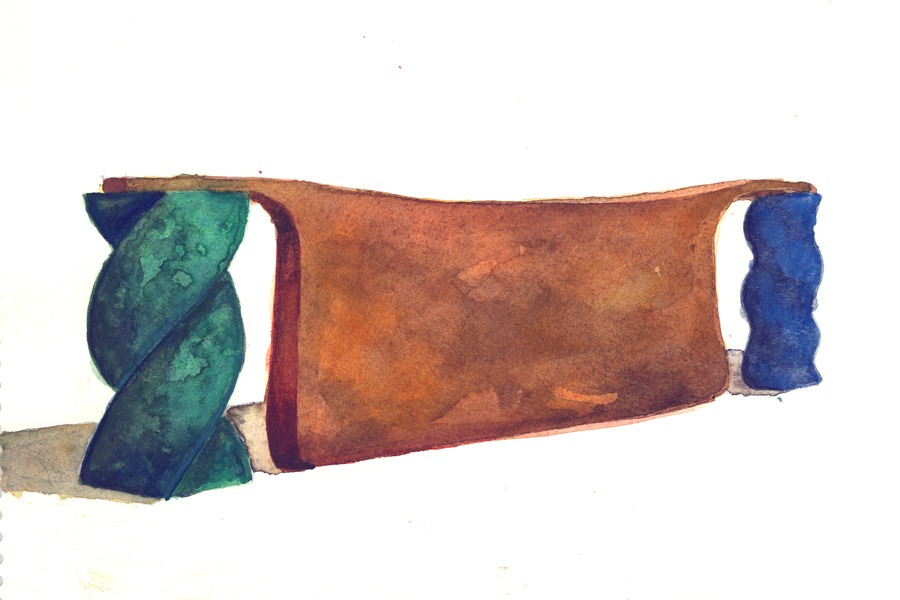 Aquarelle (étude 2)
, 1987
Watercolor on paper
198 x 132cm
77.95 x 51.97 in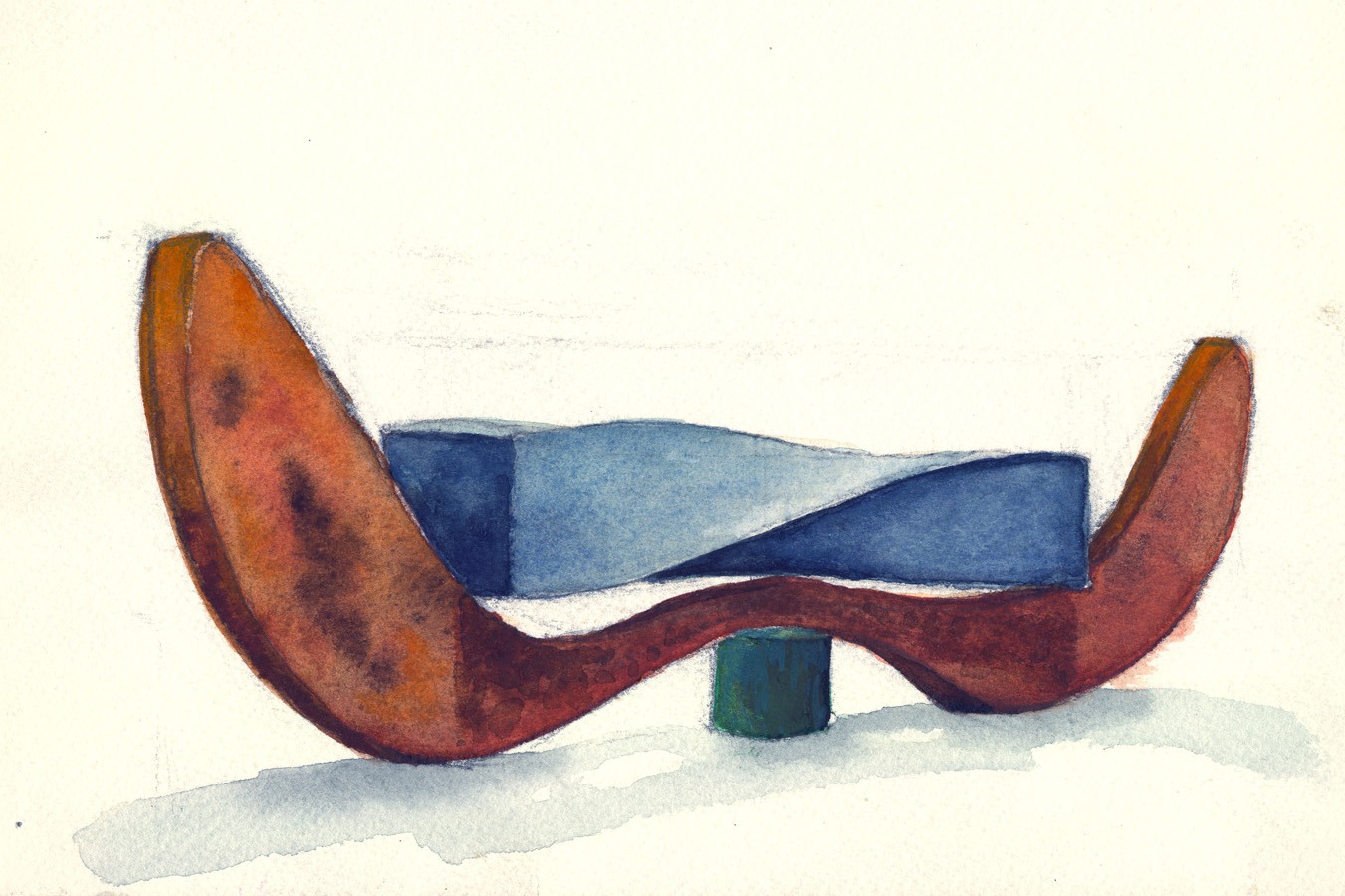 Aquarelle (étude 1)
, 1987
Watercolor on paper
227 x 265cm
89.37 x 104.33 in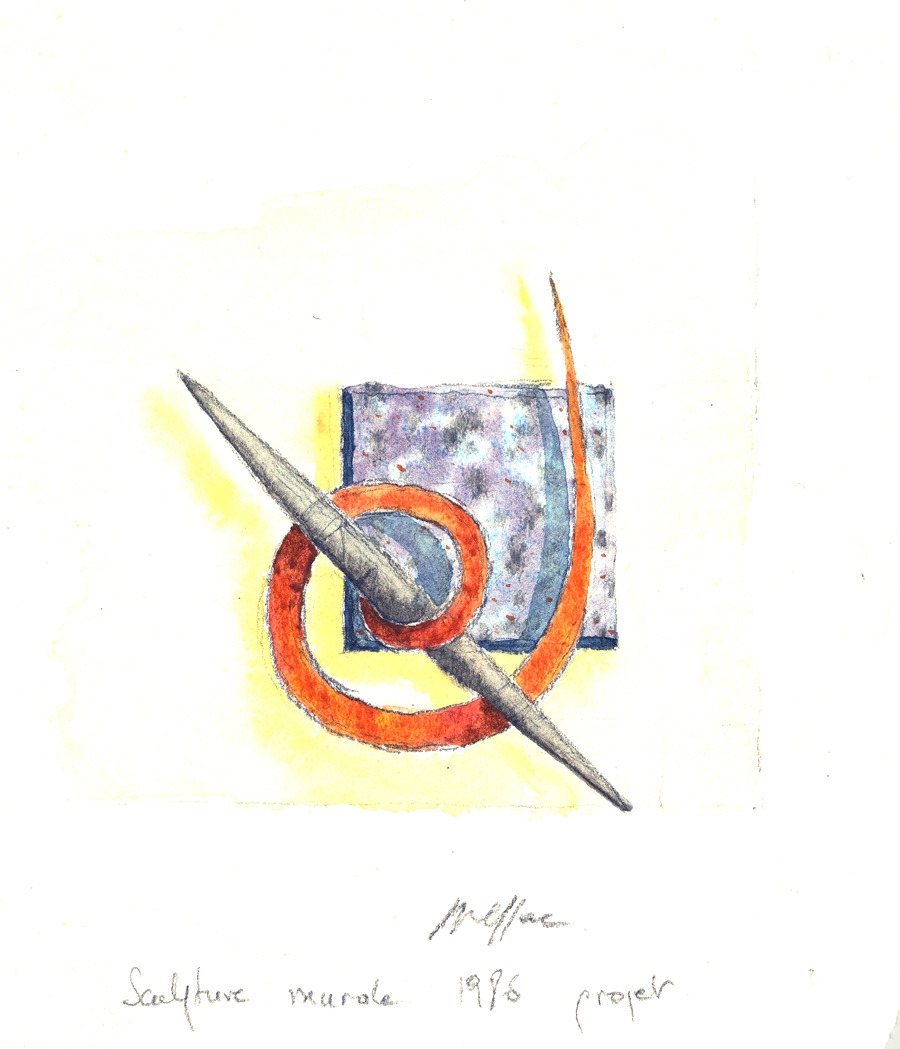 Sculpture murale
, 1986
Watercolor on paper
170 x 198cm
66.93 x 77.95 in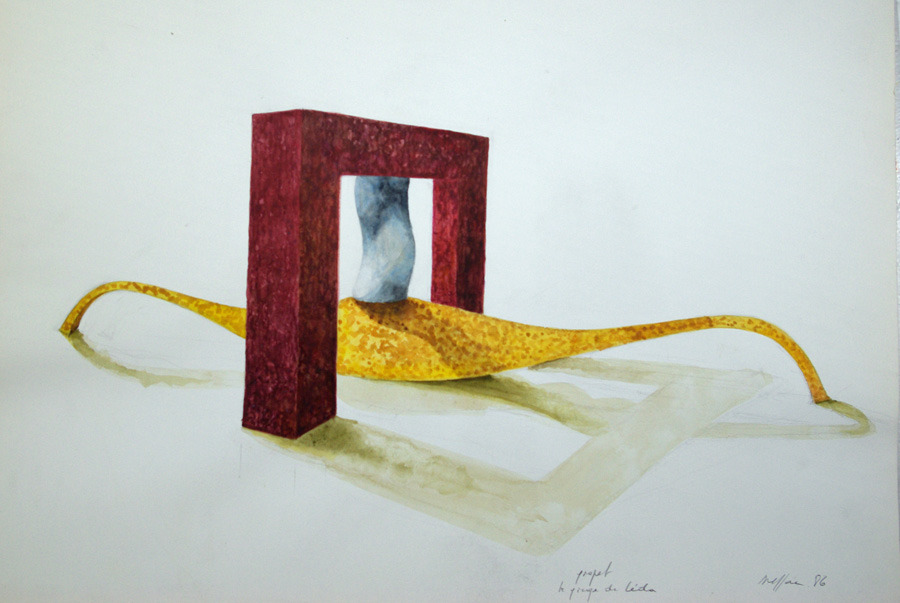 Aquarelle (étude 2)
, 1986
Watercolor on paper
227 x 152cm
89.37 x 59.84 in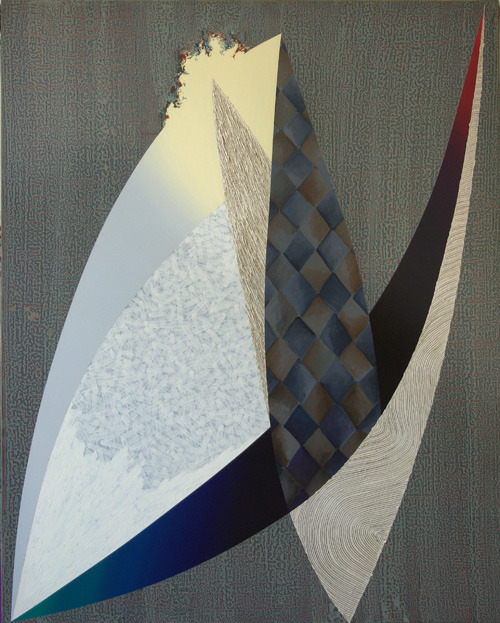 Azzuro di parma e la schiacchiera
, 1985
Oil on canvas
162 x 130cm
63.78 x 51.18 in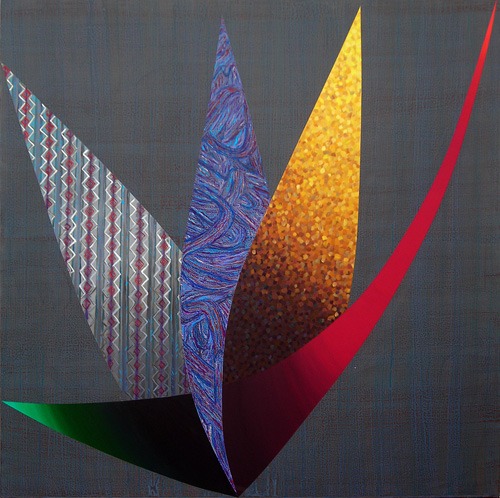 Dédoublement de la comète verte
, 1985
Oil on canvas
200 x 200cm
78.74 x 78.74 in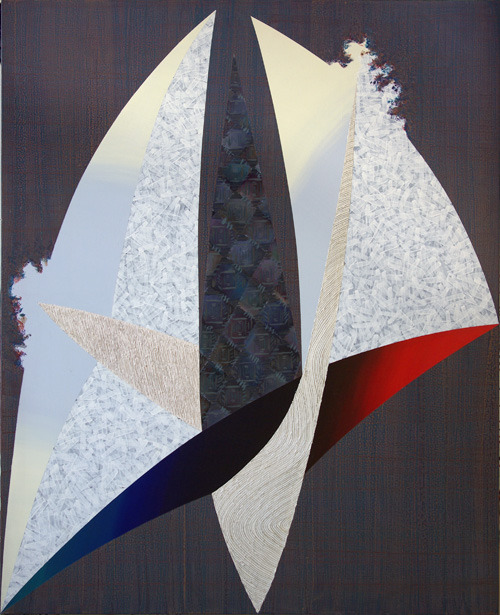 Le duel de gueule d'azur
, 1985
Oil on canvas
162 x 130cm
63.78 x 51.18 in
Gueule d'azur
, 1985
Oil on canvas
200 x 200cm
78.74 x 78.74 in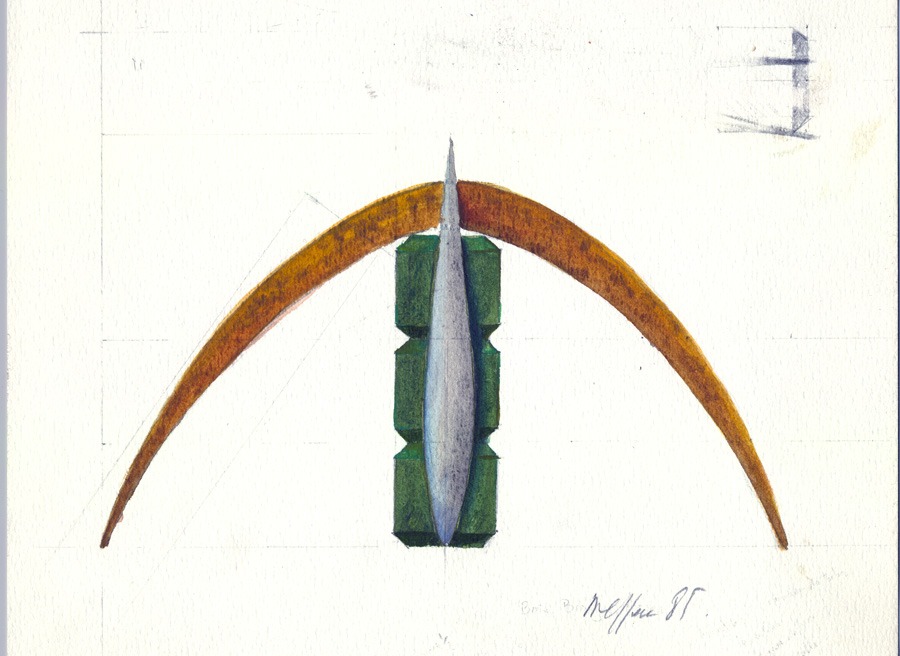 Aquarelle (étude 5)
, 1985
Watercolor on paper
198 x 145cm
77.95 x 57.09 in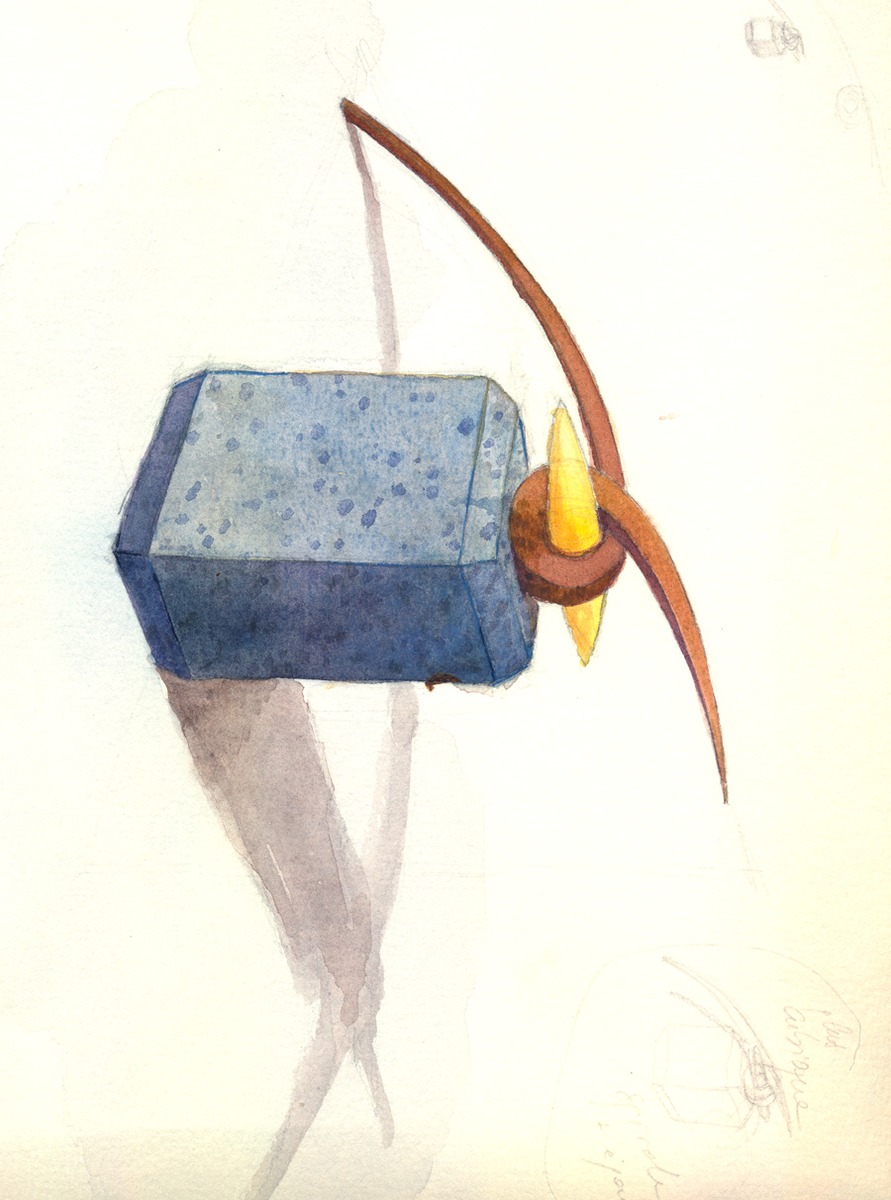 Le levier d'Atlas
, 1985
Watercolor on paper
198 x 147cm
77.95 x 57.87 in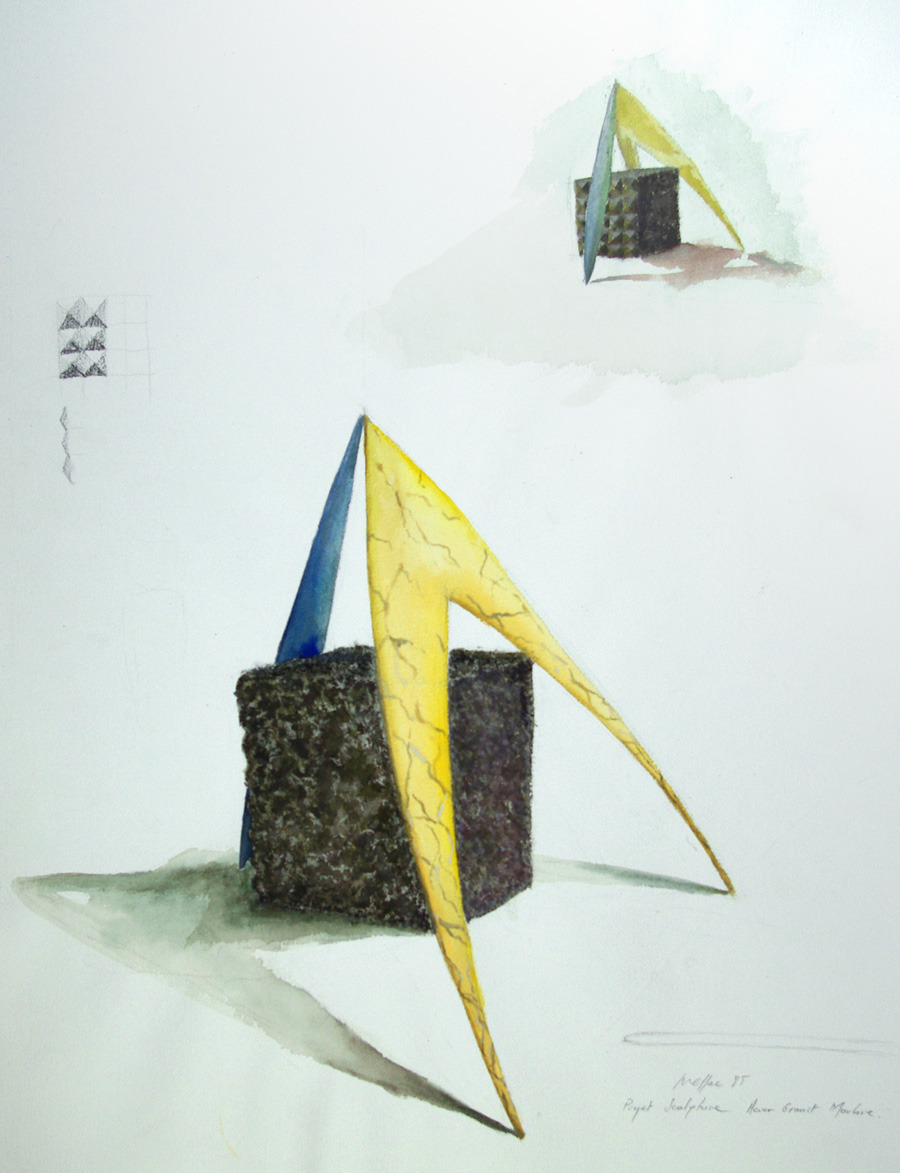 Aquarelle (étude 3)
, 1985
Watercolor on paper
174 x 227cm
68.50 x 89.37 in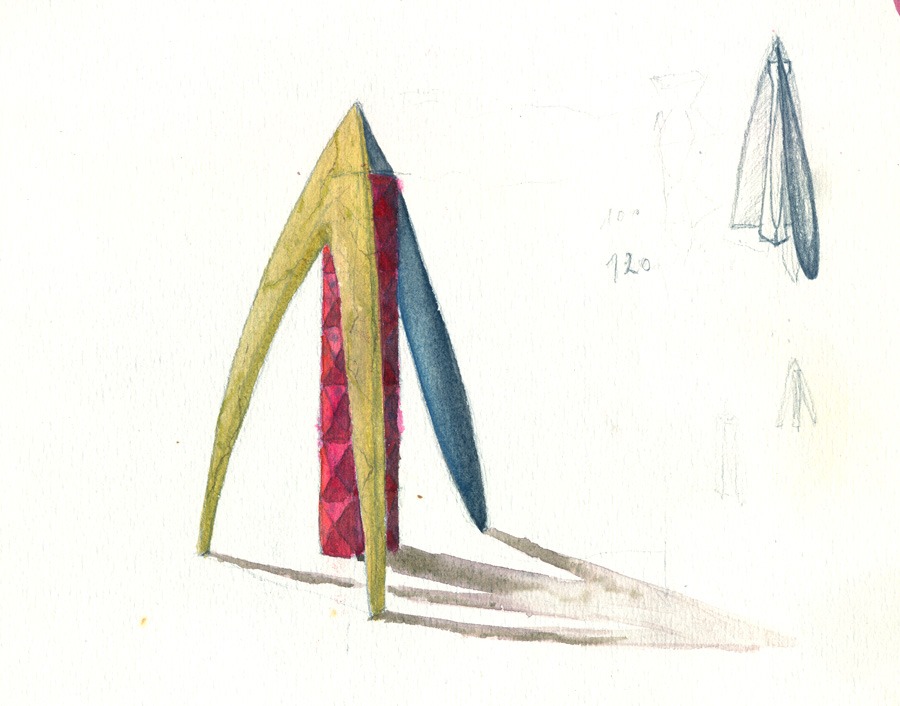 Aquarelle (étude 6)
, 1985
Watercolor on paper
198 x 156cm
77.95 x 61.42 in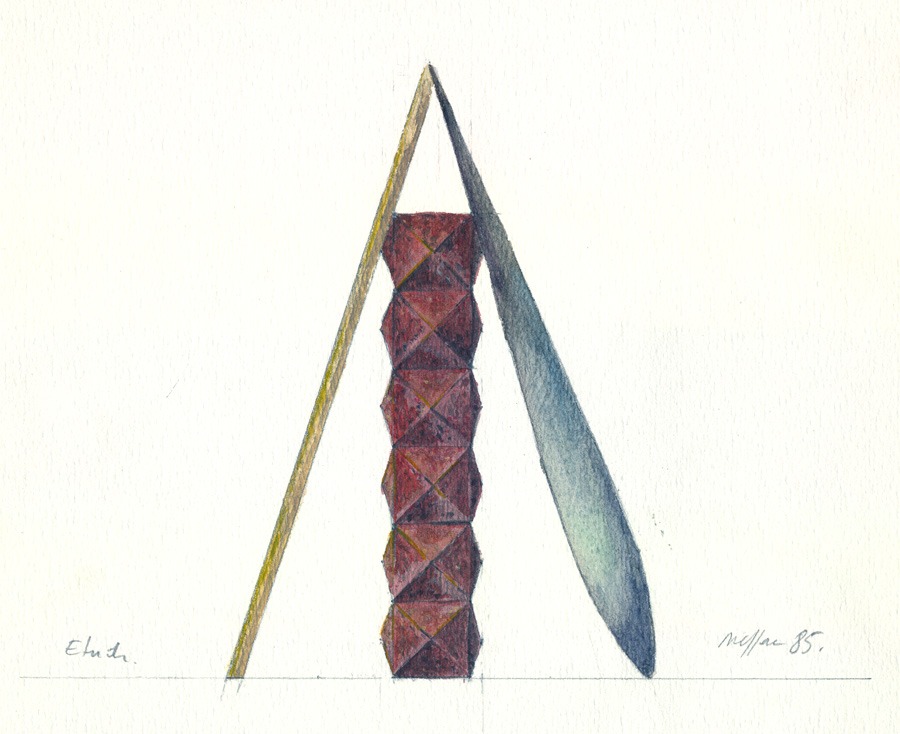 Aquarelle (étude 7)
, 1985
Watercolor on paper
198 x 162cm
77.95 x 63.78 in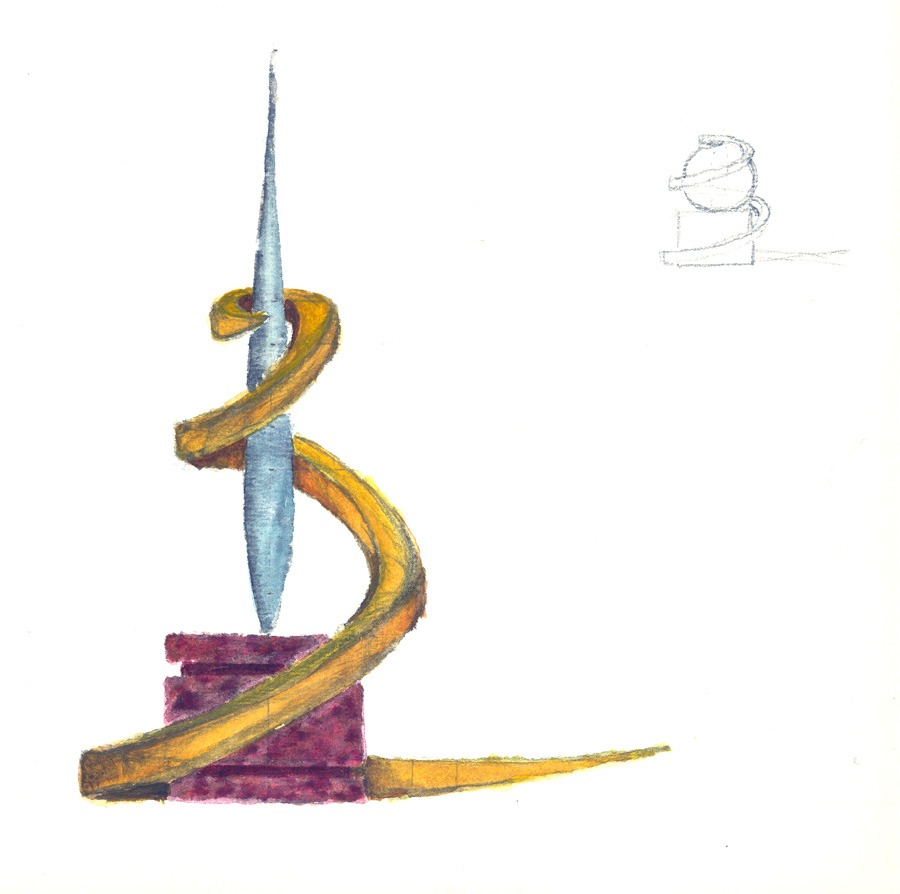 Aquarelle (étude 1)
, 1985
Watercolor on paper
198 x 197cm
77.95 x 77.56 in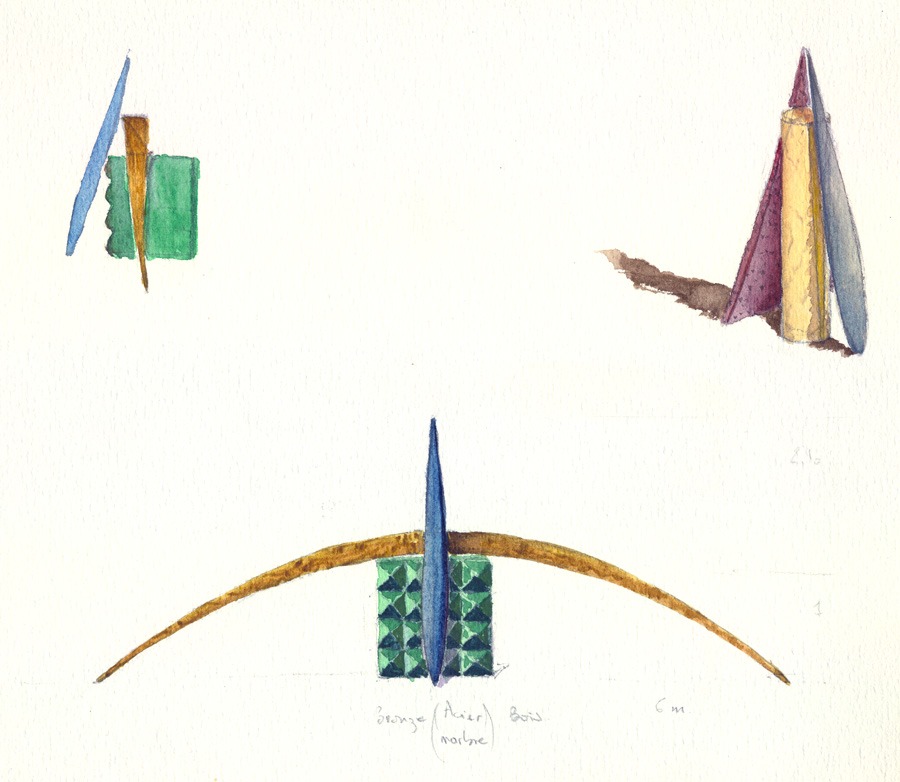 Aquarelle (étude 8)
, 1985
Watercolor on paper
198 x 172cm
77.95 x 67.72 in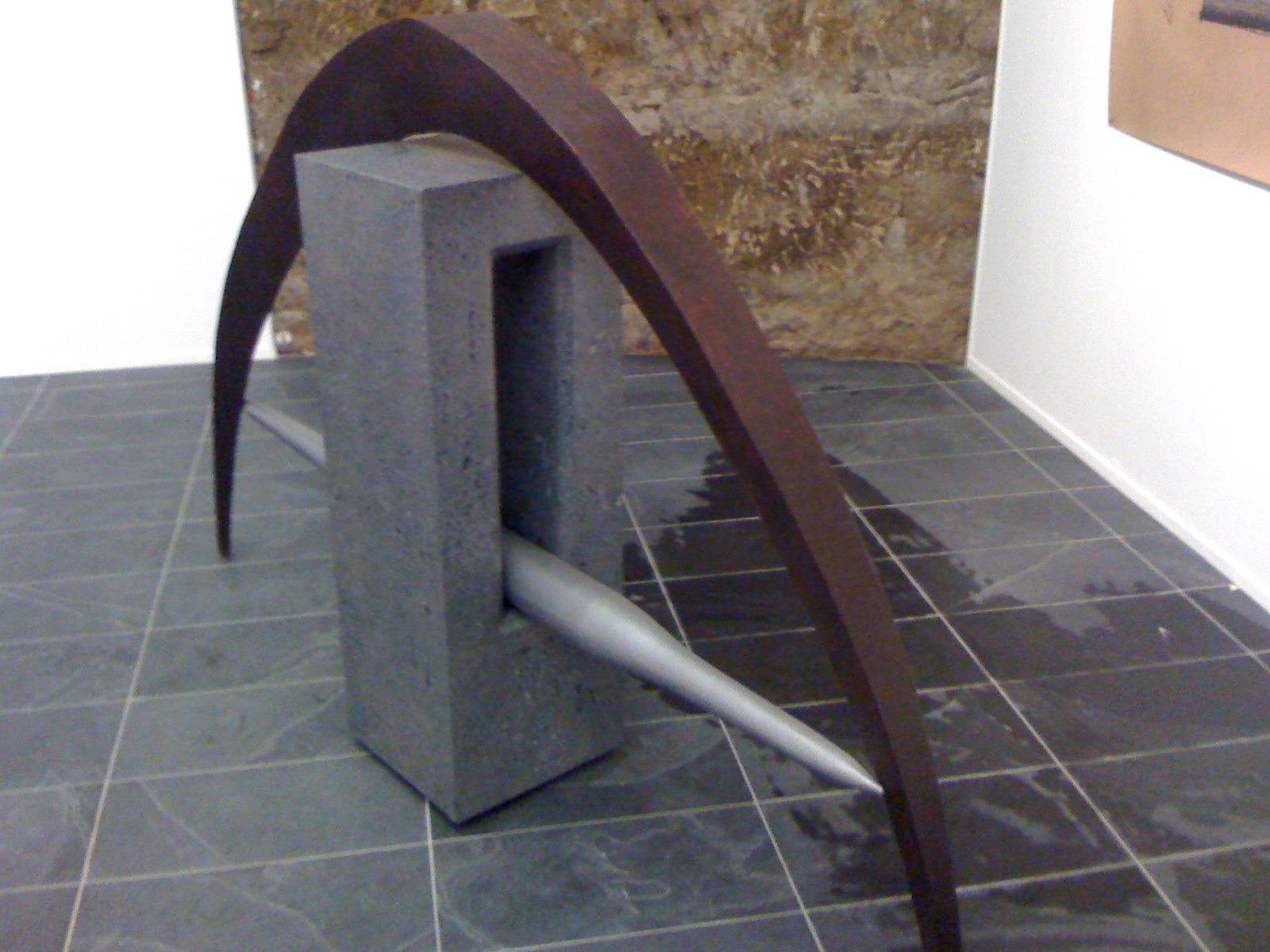 Le gardien du phare
, 1985
Painted cardboard
90 x 96cm
35.43 x 37.80 in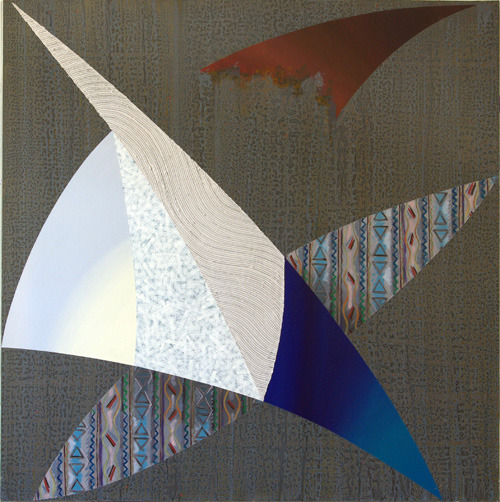 Sans titre
, 1984
Oil on canvas
130 x 130cm
51.18 x 51.18 in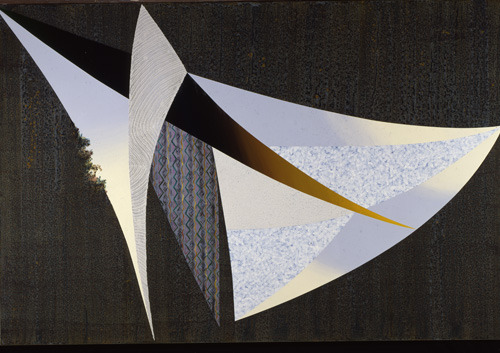 L'étoile Eugénie s'accomplit
, 1984
Oil on canvas
200 x 300cm
78.74 x 118.11 in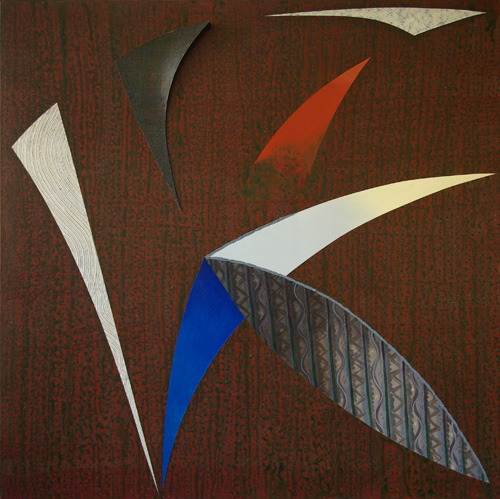 Genèse
, 1984
Oil on canvas
150 x 150cm
59.06 x 59.06 in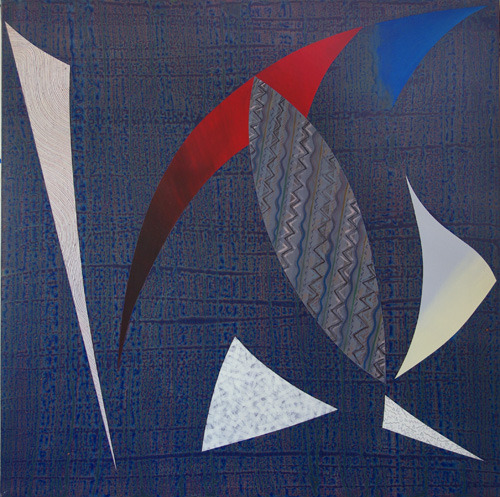 Affinité avec absence de lien
, 1984
Oil on canvas
150 x 150cm
59.06 x 59.06 in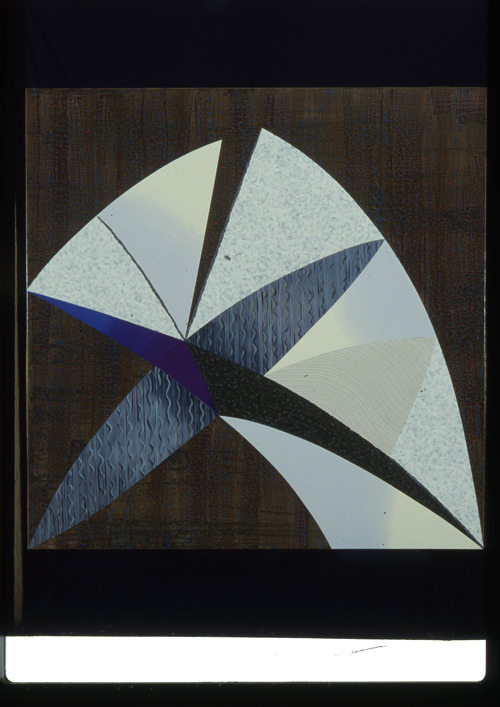 Sans titre
, 1984
Watercolor on paper
160 x 160cm
62.99 x 62.99 in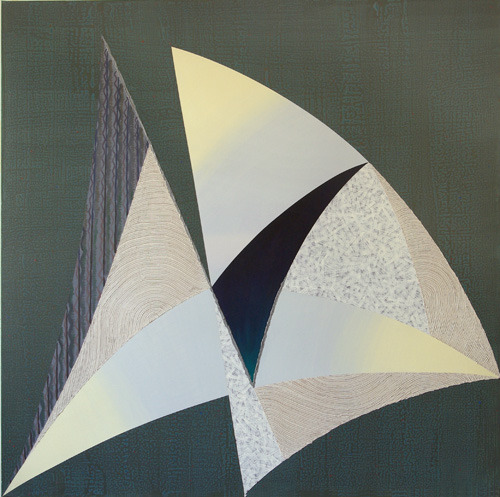 Si loin dans le bleu
, 1984
Oil on canvas
150 x 150cm
59.06 x 59.06 in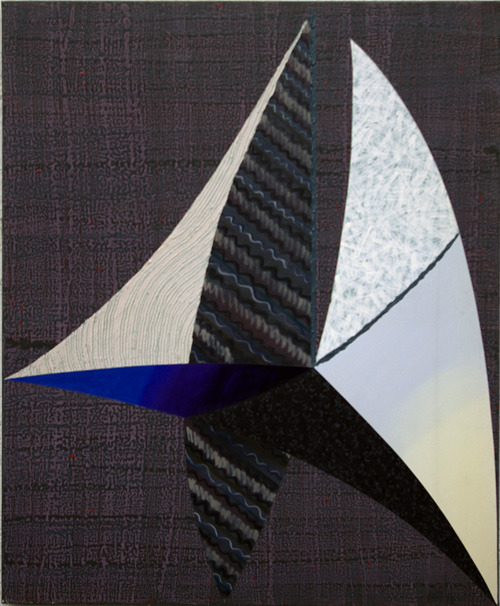 Comète du capricorne
, 1984
Oil on canvas
100 x 81cm
39.37 x 31.89 in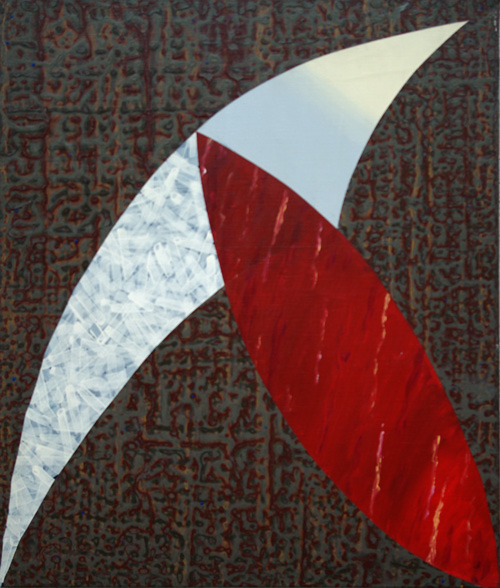 Météorite de Onglet
, 1984
Oil on canvas
65 x 64cm
25.59 x 25.20 in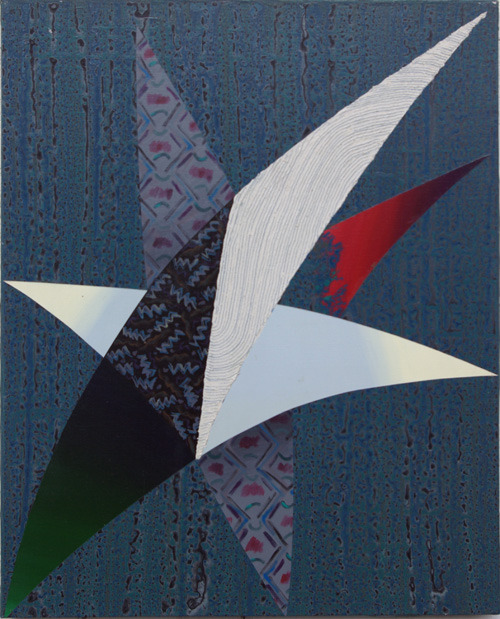 Rougeur dans le ciel bleu
, 1984
Oil on canvas
100 x 81cm
39.37 x 31.89 in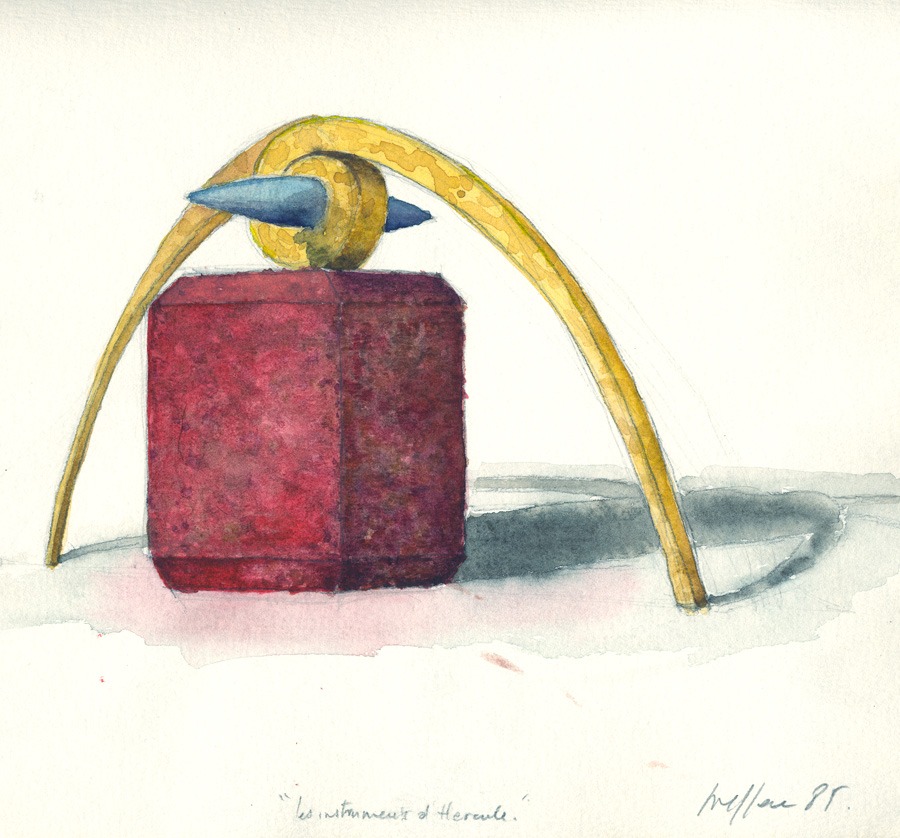 L'instrument d'Hercule
, 1984
Watercolor on paper
198 x 185cm
77.95 x 72.83 in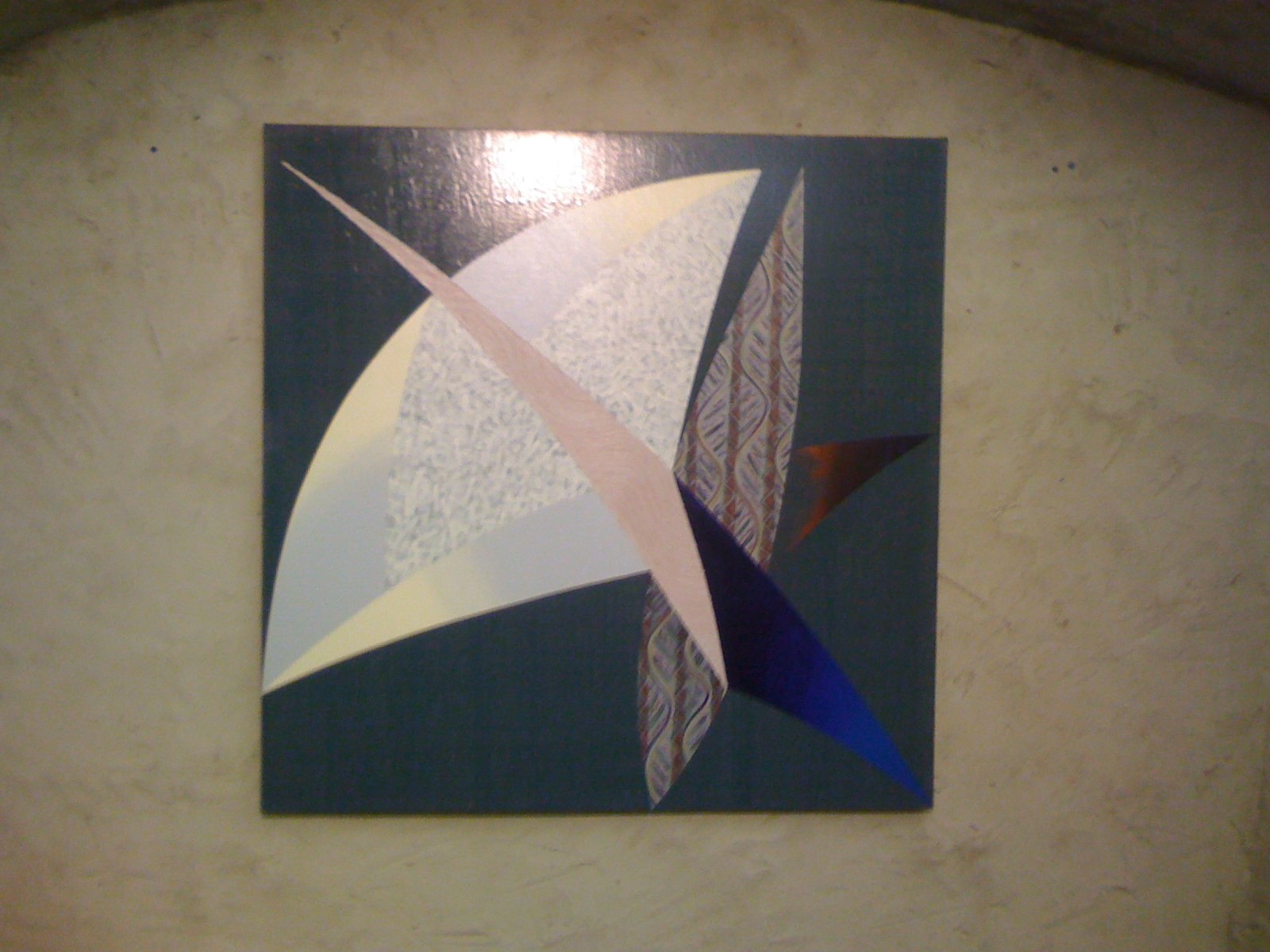 Naissance d'une comète rousse
, 1984
Acrylic on canvas
130 x 130cm
51.18 x 51.18 in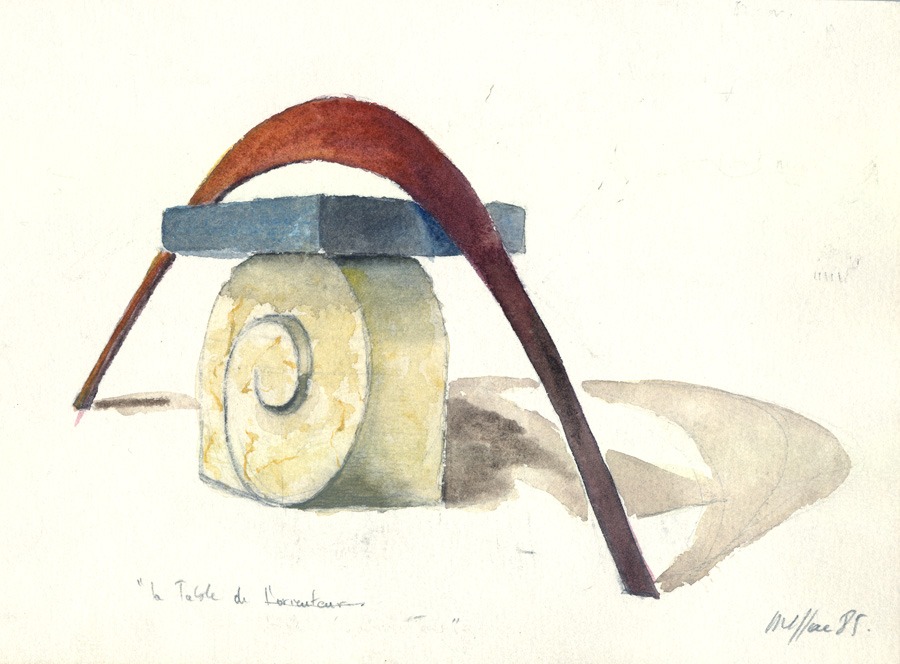 La table de l'orienteur
, 1984
Watercolor on paper
227 x 167cm
89.37 x 65.75 in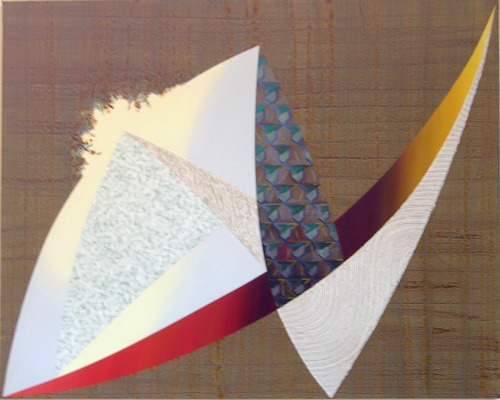 Sans titre
, 1984
Oil on canvas
130 x 162cm
51.18 x 63.78 in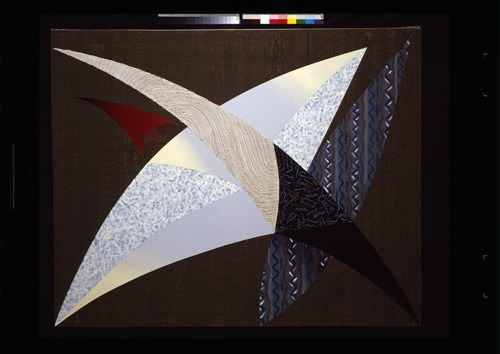 Naissance de l'étoile aux pouvoirs aurifiques
, 1984
Oil on canvas
130 x 162cm
51.18 x 63.78 in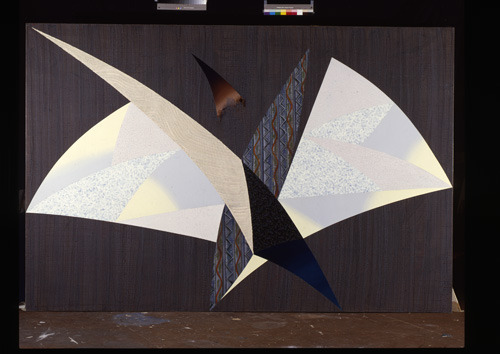 Naissance de l'étoile brune
, 1984
Oil on canvas
200 x 300cm
78.74 x 118.11 in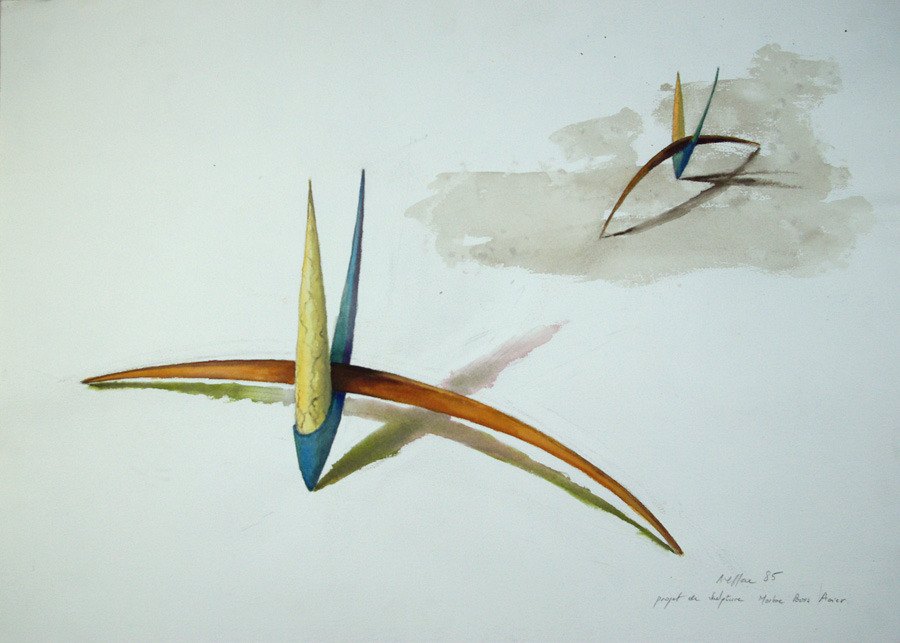 Aquarelle (étude 1)
, 1984
Watercolor on paper
227 x 162cm
89.37 x 63.78 in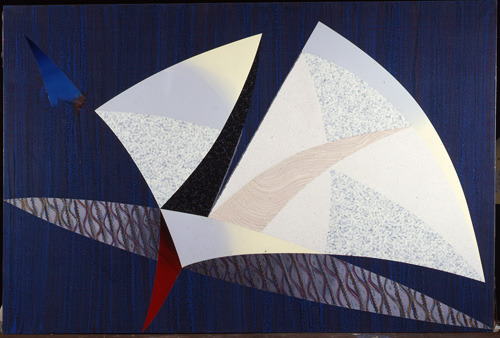 Naissance de l'étoile bleue
, 1984
Oil on canvas
200 x 300cm
78.74 x 118.11 in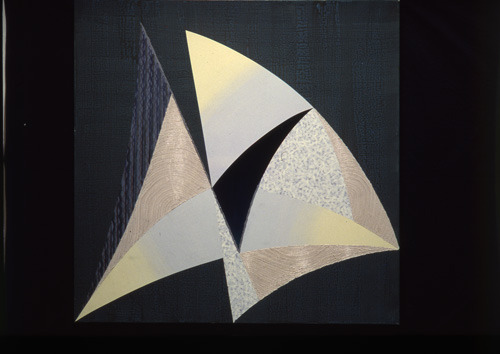 Si loin dans le bleu
, 1984
Acrylic on canvas
150 x 150cm
59.06 x 59.06 in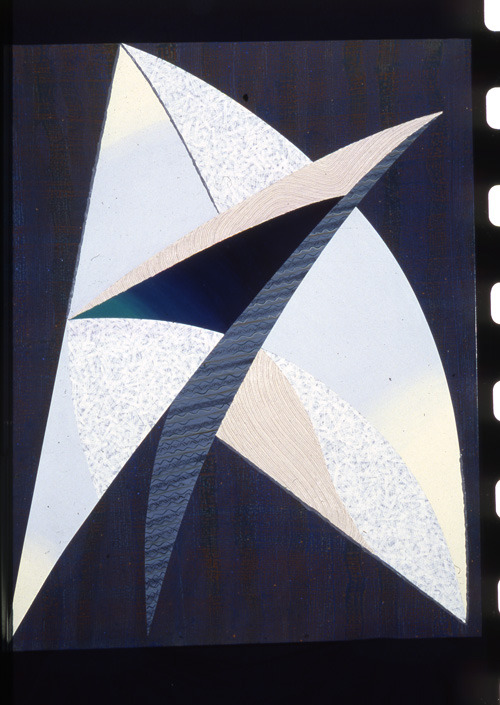 Trois fronts, quatre ornementations et l'étoile ve
, 1984
Oil on canvas
142 x 177cm
55.91 x 69.69 in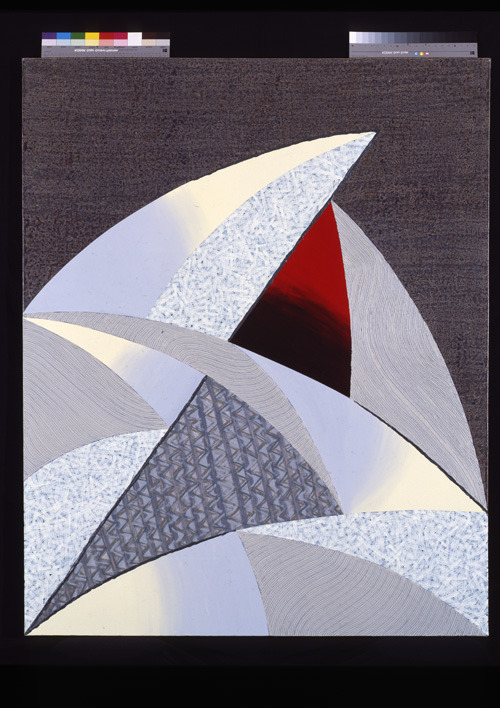 Comète de la nuit des cinq voiles
, 1983
Oil on canvas
162 x 130cm
63.78 x 51.18 in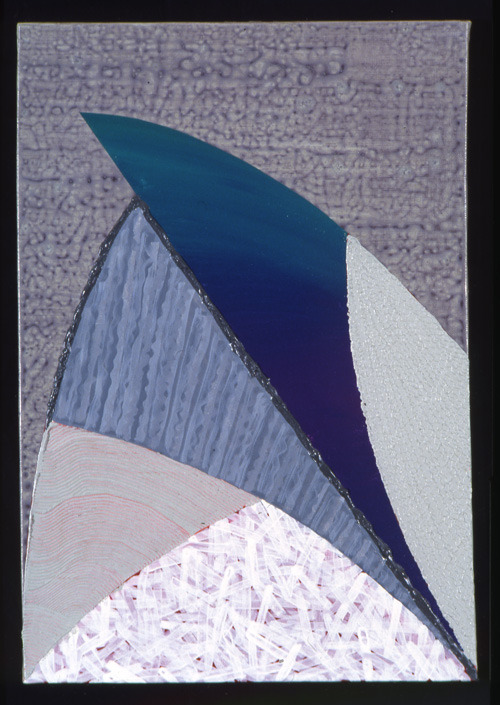 Sans titre A
, 1983
Oil on canvas
55 x 38cm
21.65 x 14.96 in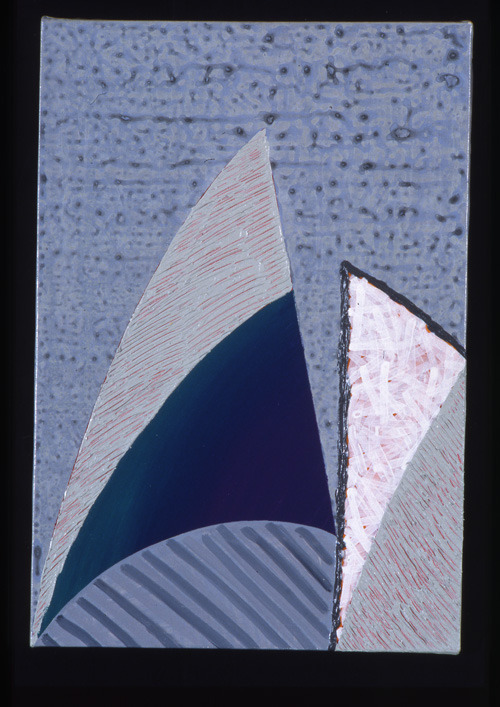 Sans titre B
, 1983
Oil on canvas
55 x 38cm
21.65 x 14.96 in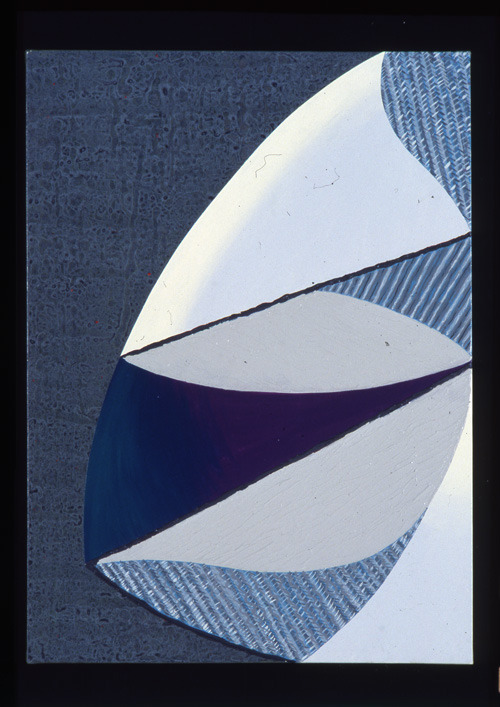 Pas de titre 3
, 1983
Oil on canvas
100 x 73cm
39.37 x 28.74 in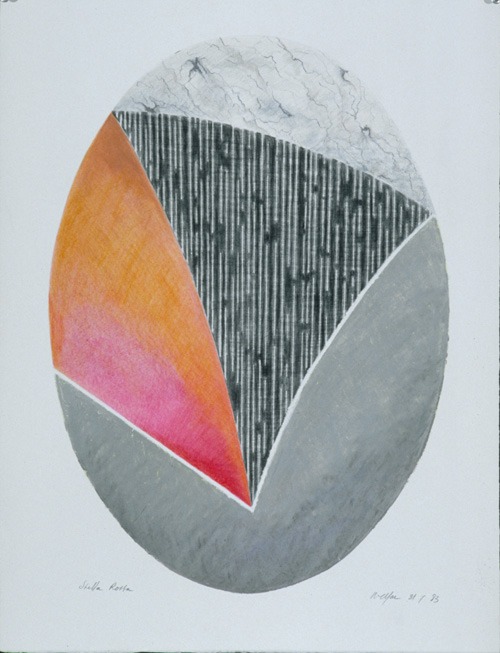 Pastel 4
, 1983
Pastel on paper
65 x 50cm
25.59 x 19.69 in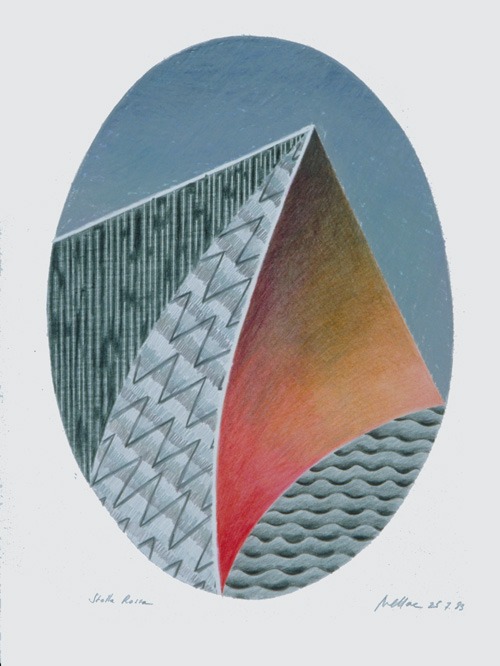 Pastel 3
, 1983
Pastel on paper
65 x 50cm
25.59 x 19.69 in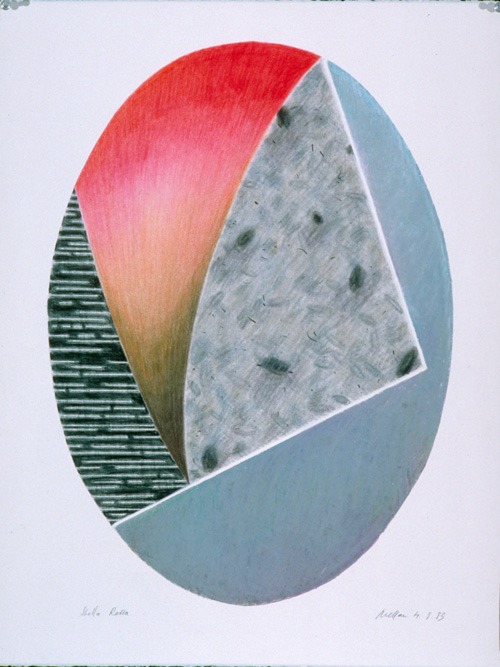 Pastel 1
, 1983
Pastel on paper
65 x 50cm
25.59 x 19.69 in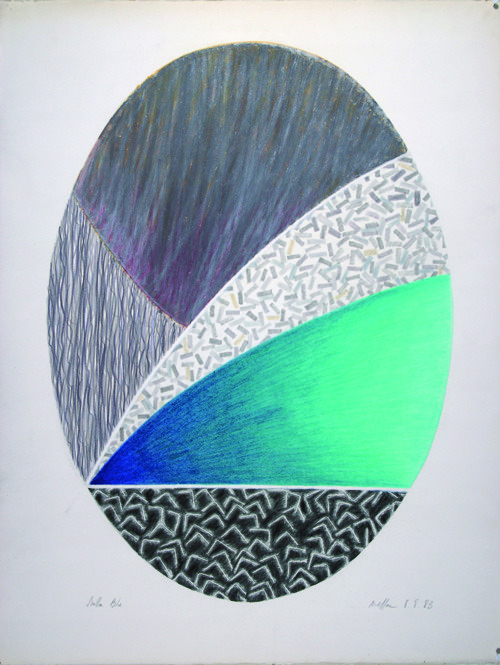 Stella blu 8.8.83
, 1983
Pastel on paper
65 x 50cm
25.59 x 19.69 in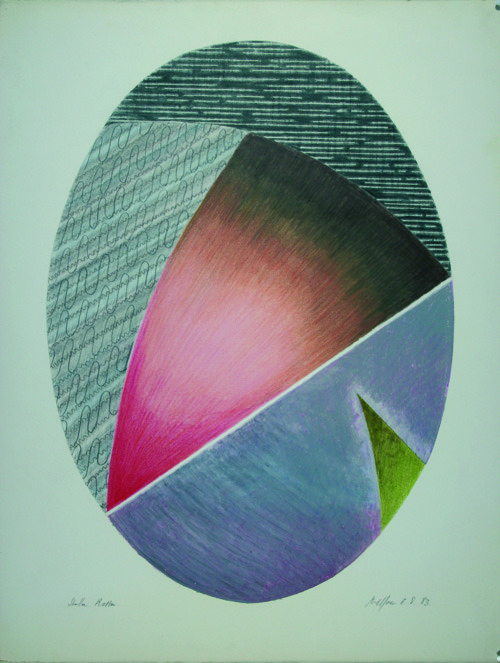 Stella rossa 6.8.83
, 1983
Pastel on paper
65 x 50cm
25.59 x 19.69 in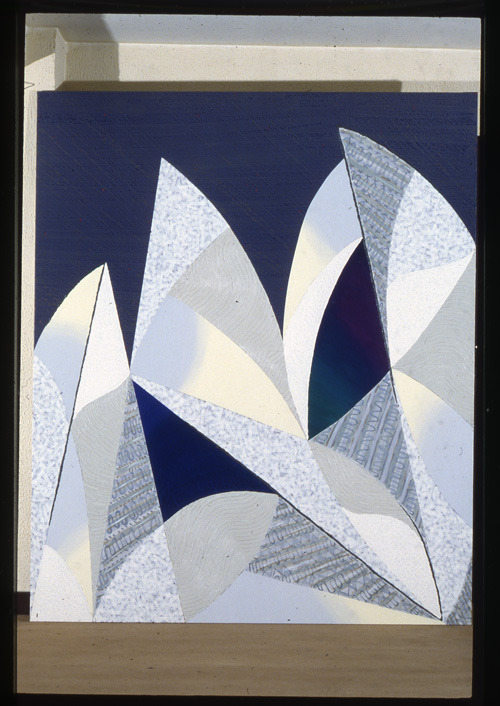 Pas de titre 1
, 1983
Oil on canvas
240 x 200cm
94.49 x 78.74 in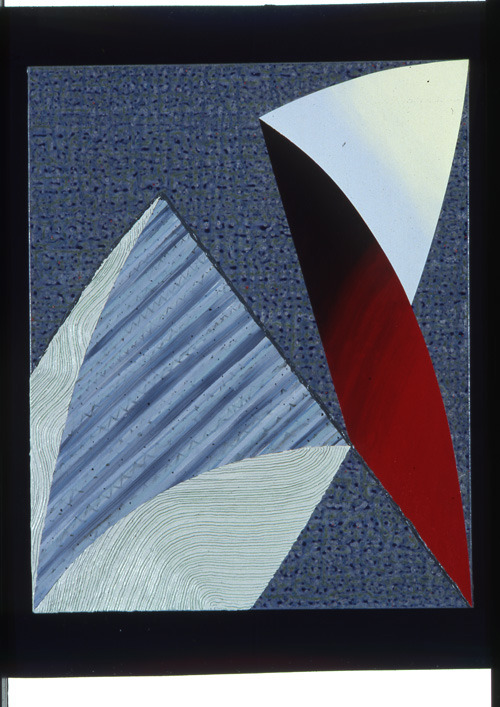 Passage de la comète rouge
, 1983
Oil on canvas
100 x 81cm
39.37 x 31.89 in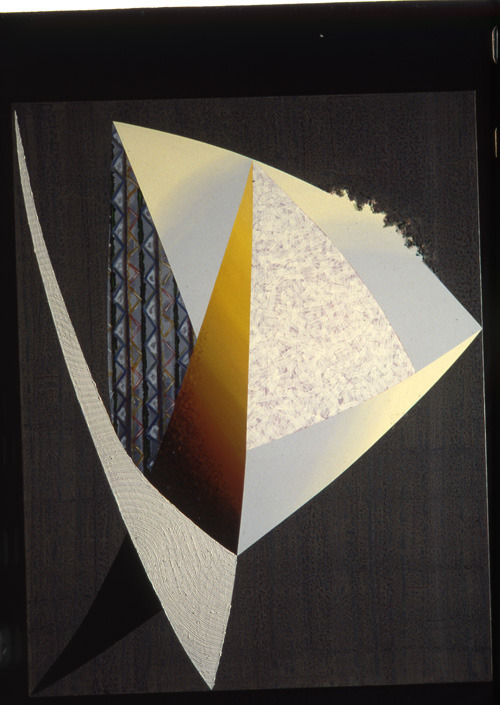 Stella di carbone
, 1983
Oil on canvas
162 x 130cm
63.78 x 51.18 in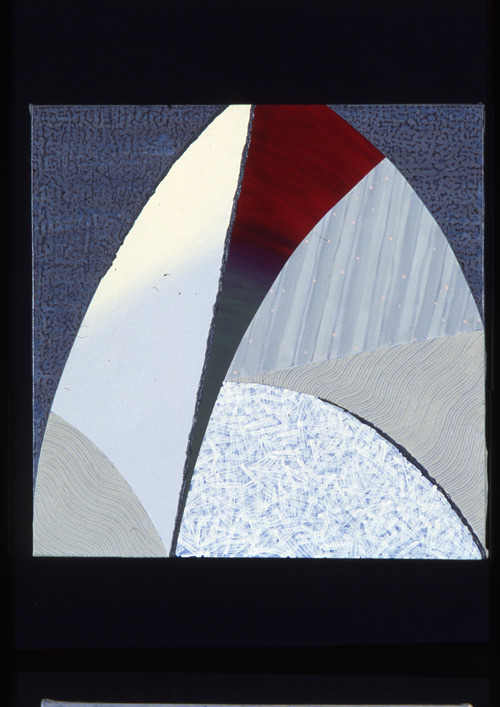 Plus loin dans le bleu
, 1983
Oil on canvas
80 x 80cm
31.50 x 31.50 in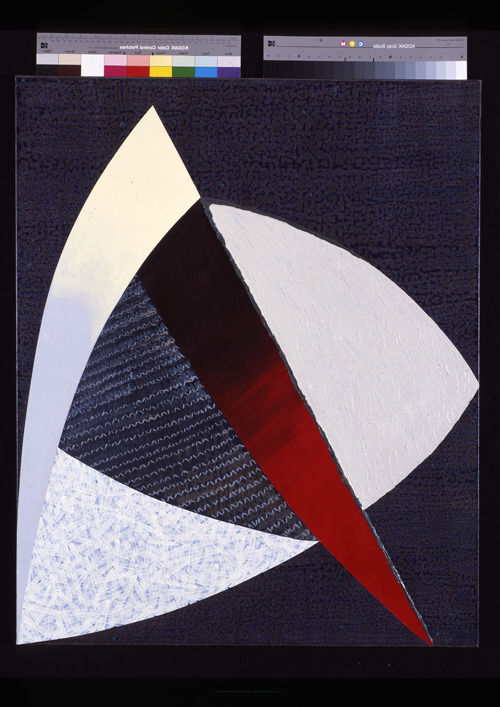 Nouvel espace de la comète rouge
, 1983
Oil on canvas
100 x 81cm
39.37 x 31.89 in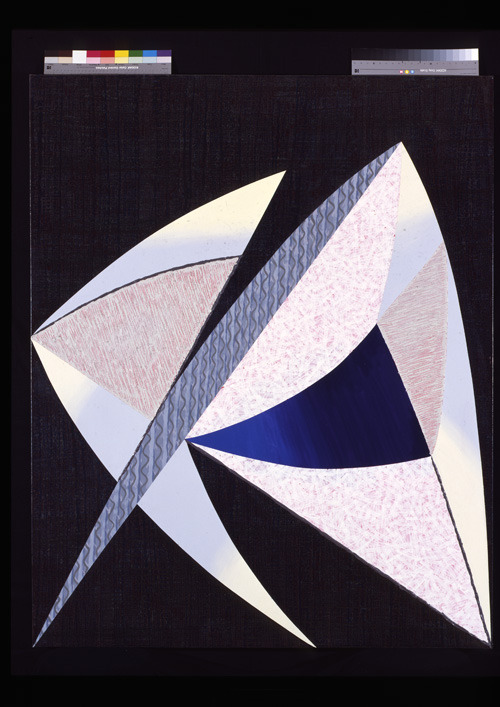 La comète bleue aux confins de la nuit
, 1983
Oil on canvas
162 x 130cm
63.78 x 51.18 in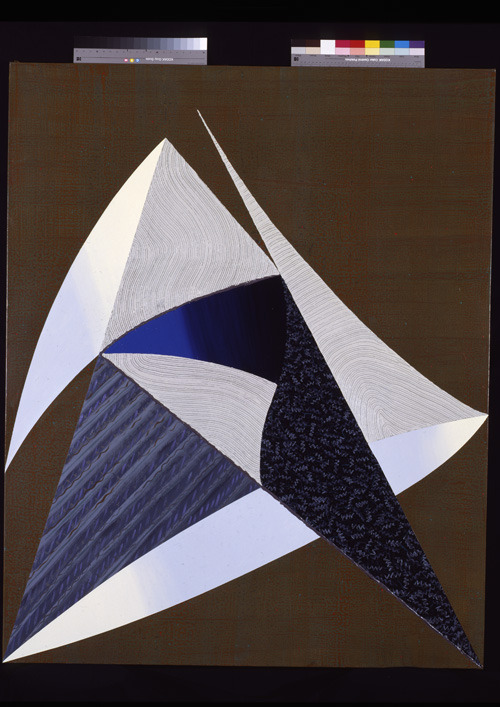 Tension de la comète bleue
, 1983
Oil on canvas
162 x 130cm
63.78 x 51.18 in
Le timon d'Achab
,
Watercolor on paper
198 x 142cm
77.95 x 55.91 in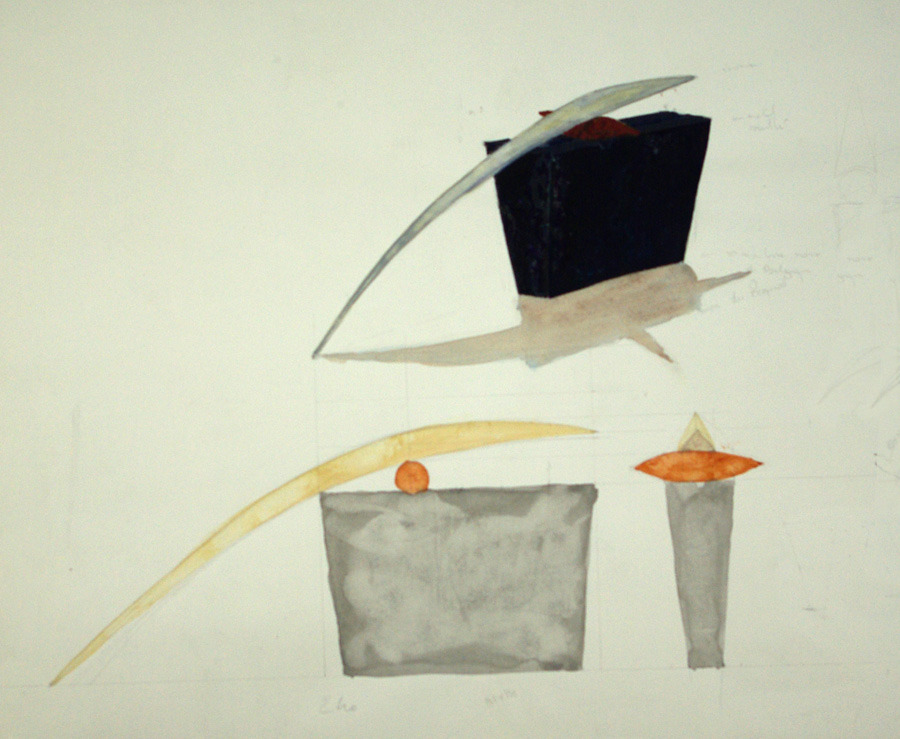 Le timon d'Achab (étude)
,
Watercolor on paper
227 x 186cm
89.37 x 73.23 in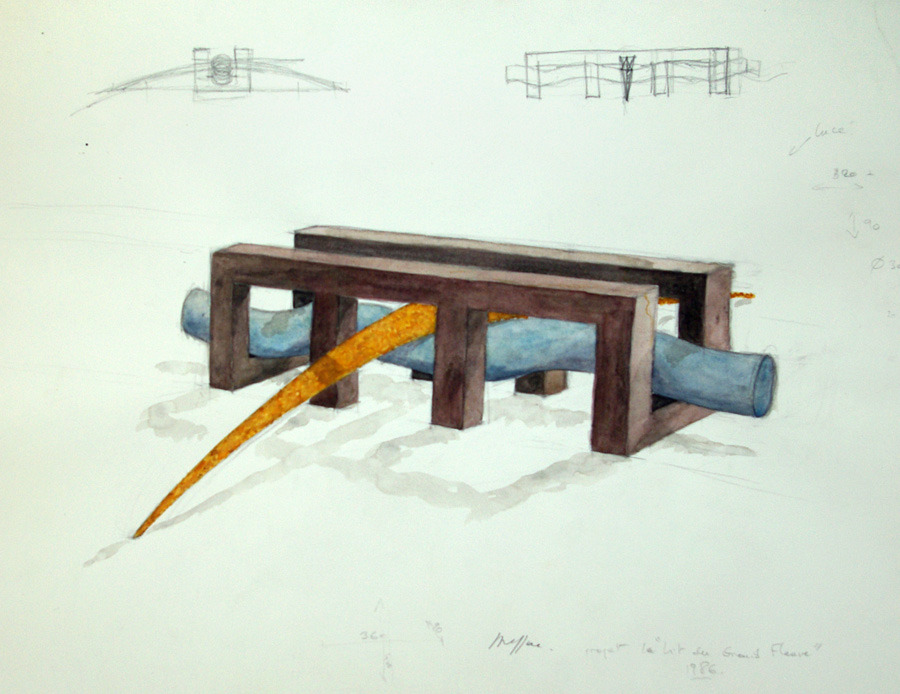 Le lit du grand fleuve
,
Watercolor on paper
227 x 175cm
89.37 x 68.90 in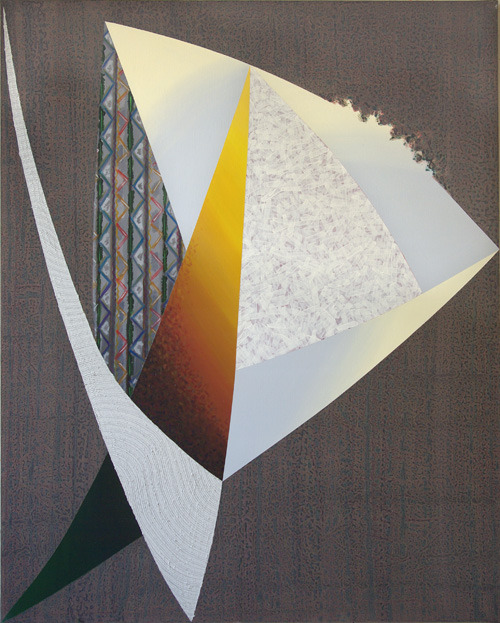 Stelle di carbone giallo
,
Oil on canvas
162 x 114cm
63.78 x 44.88 in
Des pommes, pas des pommes de terres
,
Oil on canvas
100 x 100cm
39.37 x 39.37 in
Biography

Ivan Messac is a French painter and sculptor born in Caen (Calvados, in the north of France) on the 19th of March 1948.
Active participant in the "Salon de la Jeune Peinture" in the seventies, Ivan Messac draws this salon's posters in 1973 and 1974.
Younger than the majority of the artists belonging to the Narrative Figuration, he is associated to this movement and exhibited in 1977 in Mythologies quotidiennes 2 in the Musée d'Art Moderne of Paris. In addition, he realizes numerous sets and costumes.
After this period of painting, sculpture becomes his privileged way of research. While working in Carrare, he makes his own way. His first sculptures date from 1983.
The public order gives him the possibility to develop this artistic production. However, in the 2000s, Ivan Messac comes back to painting with, as in his youth's works, a critical vision of his time.
Since 2003, his pictorial work has been presented in the different exhibitions dedicated to narrative figuration (museums of Dole and Orléans), as well as in the gallery Laurent Strouk, in 2006, as part of a personal exhibition named Adam & Eve. One of these works has been acquired by the National Fund for Contemporary Art (FNAC).
Various works of Ivan Messac are available in the gallery Bernard Ceysson. An exhibition was dedicated to his work in March of 2008.
Solo shows at Ceysson Gallery
Ivan Messac, Luxembourg
June 06 - August 01, 2009
Group shows at Ceysson Gallery
10 YEARS in Luxembourg, Wandhaff
June 02 - August 04, 2018
1971
Brown Thomas Gallery, Dublin
1973
Le noble art, Galerie Ratié, Paris
1974
Galerie Liliane François, Paris ; Galerie Alvarez Dois, Porto ; Maire de Sallaumines, Sallaumines
1975
Galerie Sirio, Rome ; CRACAP, Chalon-sur-Saône ; Maison de la Culture, Amiens ; Galerie Noire, Paris
1976
Sigma 12, Bordeaux
1977
Conservatoire National d'Art Dramatique, Paris
1980
Galerie Montesquieu, Agen ; Centre d'Art Le Parvis, Tarbes
1981
Galerie L'Ollave, Lyon
1987
Galerie J. & J. Donguy, Paris
1988
Galerie Trajectoire, Biarritz
1989
Galerie J.C. Aguas Ek'ymose, Bordeaux ; Musée Régional de Rimouski, Québec
1990
Musée des Beaux-Arts de Joliette, Québec
1992
Centre d'Art CREDAC, Ivry -sur-Seine ; Galerie de l'Ancien Collège, Châtellerault ; Galerie de l'École des Beaux-Arts, Cherbourg ; Galerie Catherine Mayeur, Bruxelles, Belgique
1993
Galerie 15, Paris
1994
Centre d'Art Le Carré St Vincent, Orléans
1996
Espace Lumière, Hénin-Beaumont
1998
Orangerie des Musées, Sens
1999
Pièces d'appartement chez C. Aubert, Paris
2000
Maison Française, [Washington-DC, États-Unis ; Torpedo Factory, Alexandria, Virginie, États-Unis
2001
Villa Tamaris, La Seyne-sur-Mer " les années narratives " ; Studio d'Arte La Subbia, Pietrasanta, Italie " Carta Pesta, marmo pesto " ; Galerie Hervé Lourdel, Paris " De toutes les couleurs "
2003
Galerie Métropolis, Lyon " Mes années Pop " ; Centre d'Art Contemporain "Passages", Troyes " Comment s'y retrouver " ; Bibliothèque de la Villa Tamaris, La Seyne-sur-Mer, " Klepsévitch "
2004
Galerie Hervé Lourdel, " Klepsévitch " ; Espace Château Neuf, Tours, " Carton plein " ; Galerie Laurent Strouk, Paris, " Clic-clac 3D ".
2005
Galerie Laurent Strouk, Paris, " Impression Prime-Time "
2006
Galerie le Garage, Orléans, " Regarder et être vu " ; Galerie Laurent Strouk, Paris, " Adam & Eve "
2007
Galerie Confluence(s), Lyon , " Histoire d'amour " ; Centre d'art Louis Lumière, Hénin-Beaumont " Œuvres récentes " ; Domaine Galuval, Cairanne, " C'est dans la boîte "École d'Art Gérard Jacot, Belfort, " Œuvres sur papier 1967-2006 " ; Galerie Orel art, Paris, " Le grand écart, hommage à V. Maïakovski ".
2008
Galerie Antonio Prates, Lisbonne, "Pessoa est un autre" ; Galerie Laurent Strouk, Paris, "My generation"
2010
Hommage à Maïakovski, du 27 juin au 12 septembre, Maison Elsa Triolet-Aragon, 78730 St Arnoult en Yveline
Zoo mio, du 16 au 31 juillet, Galerie JCM Billy, 32 esplanade François André, La Baule
Two for Jazz (avec Bernard Morteyrol), du 26 juillet au 15 août, Fort Napoléon, 83500 La Seyne sur Mer
Messac, du 16 septembre au 9 octobre, Mazel Galerie, Rue du Capitaine Crespel 22, 1050 Bruxelles
Nuit Blanche, du 2 au 3 octobre, Bibliothèque Forney, Paris
Exposition à la galerie Bernard Ceysson Luxembourg en Juin 2009
Pop Art, José Pierre, 1974
Thierry Dufrêne, Ivan Messac, Paris, éditions Au Même Titre, 2003
Harry Bellet, Messac, De la peinture avant toute chose, Paris , éditions SOMOGY, 2005
Ivan Messac, Villa Tamaris, La Seyne sur mer, textes d'Olivier Apert, Robert Bonaccorsi, Boris Eizykman et Pierre Tilman, 2001
Clic-clac 3D, galerie Laurent Strouk, texte de Joseph Mouton, Éditions Au Même Titre, Paris, 2004
Impression Prime Time, Galerie Laurent Strouk, texte de Jean-Luc Chalumeau, Éditions Art in Progress, Paris, 2005
Adam & Eve, Galerie Laurent Strouk, Paris, texte de Noëlle Chabert et Thierry Dufrène, présentation de Jean-Pierre Frimbois, 2006
Œuvres sur papier, Confluence(s) Lyon, Espace Lumière Hénin-Beaumont, École des Beaux-Arts Belfort, textes de Gérard Georges Lemaire et Philippe Cyroulnik, 2007
C'est dans la boite, Domaine Galuval, Cairanne, textes de Alain Borer et André Bénayoun, 2007
Le Grand Écart, Galerie Orel art, Paris, textes de Richard Leydier et Jean-François Bory, 2007
My Generation, Galerie Laurent Strouk, Paris, texte de Jean-Marie Poiré, 2008
Jean-Louis Pradel, La Figuration Narrative, Paris, éditions Hazan/Villa Tamaris, 2000
Les créations du Ballet Théâtre Contemporain, Nancy, Fage éditions, 2003
Jean-Luc Chalumeau, La Nouvelle Figuration, une histoire 1953-2003, Paris, éditions Cercle d'art, 2004