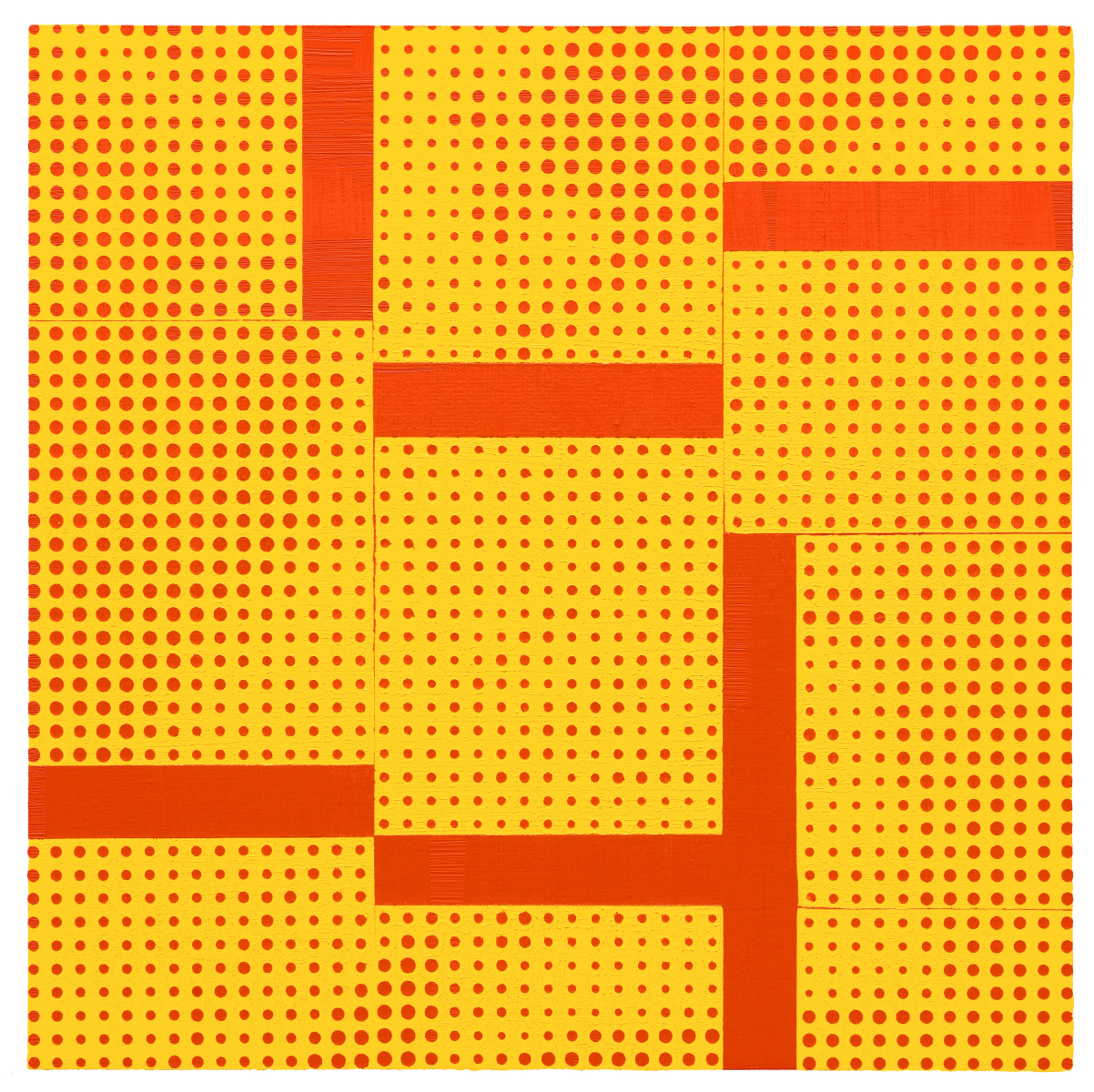 YZ 210624 JAUNE ORANGE ET VERMILLON
, 2021
Oil on canvas
50 x 50cm
19.69 x 19.69 in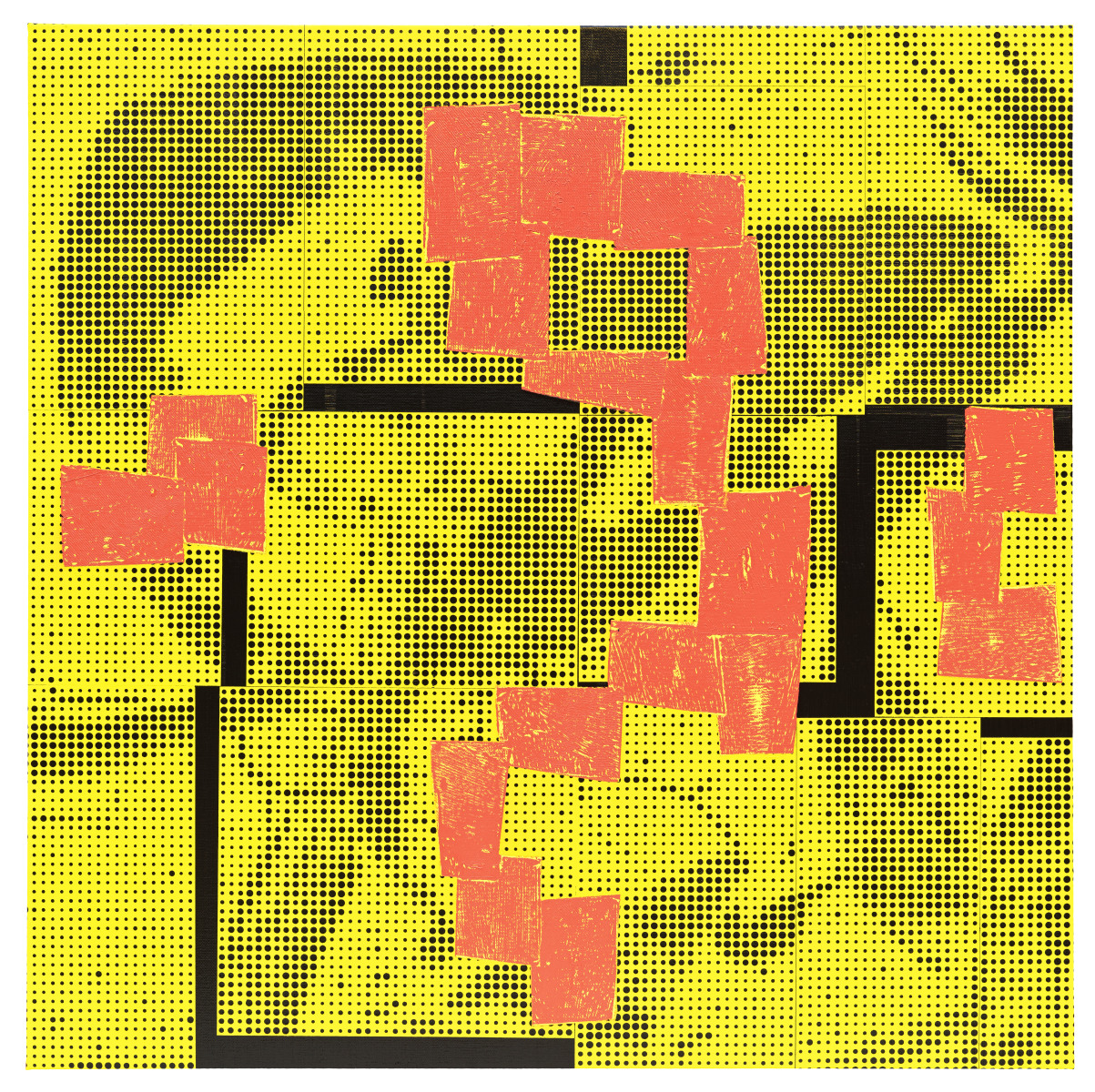 21.10.21 Fond Jaune et Rose
, 2021
Oil on canvas
120 x 120cm
47.24 x 47.24 in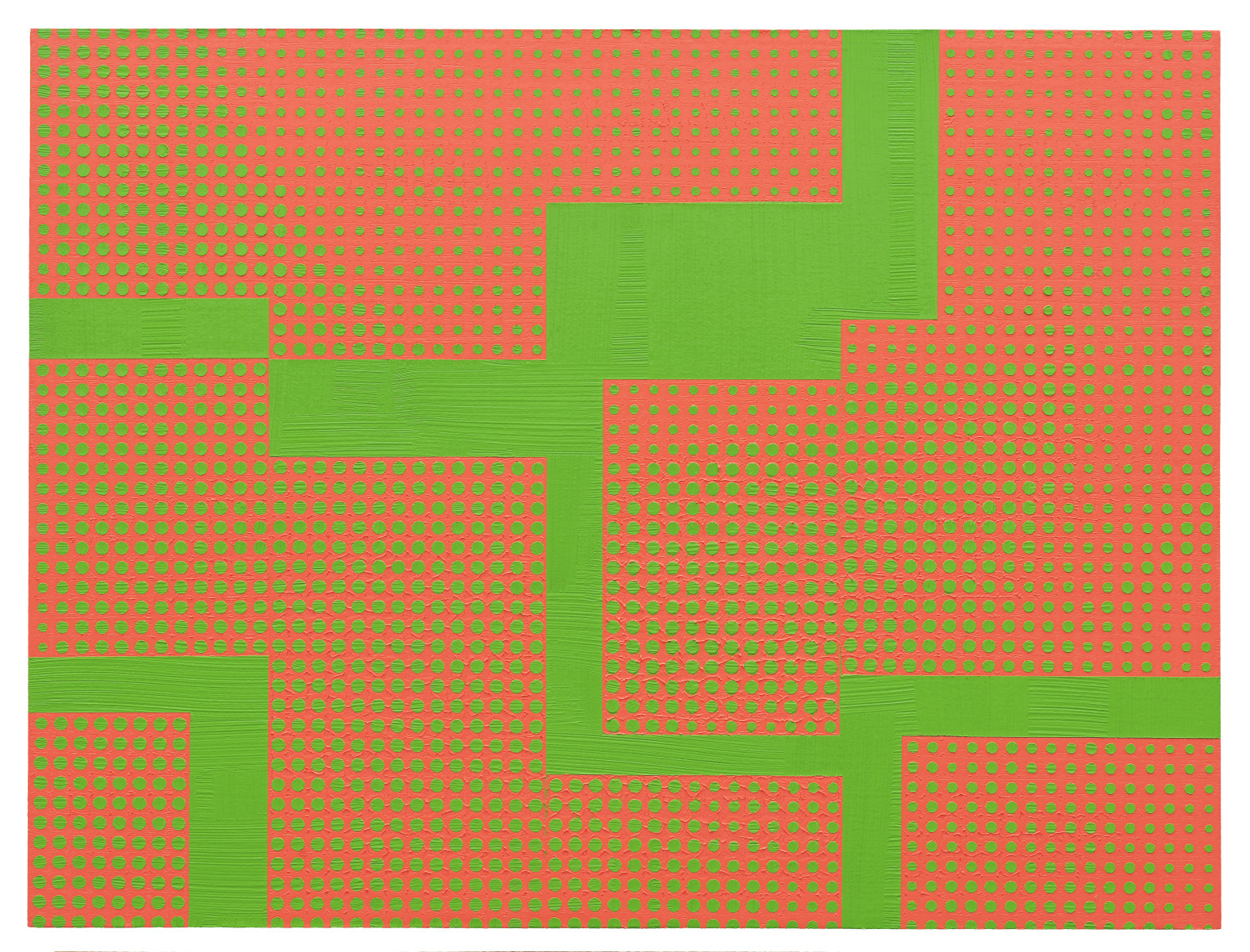 21.07.27 Vermillon et Vert
, 2021
Oil on canvas mounted on wood
46 x 61cm
18.11 x 24.02 in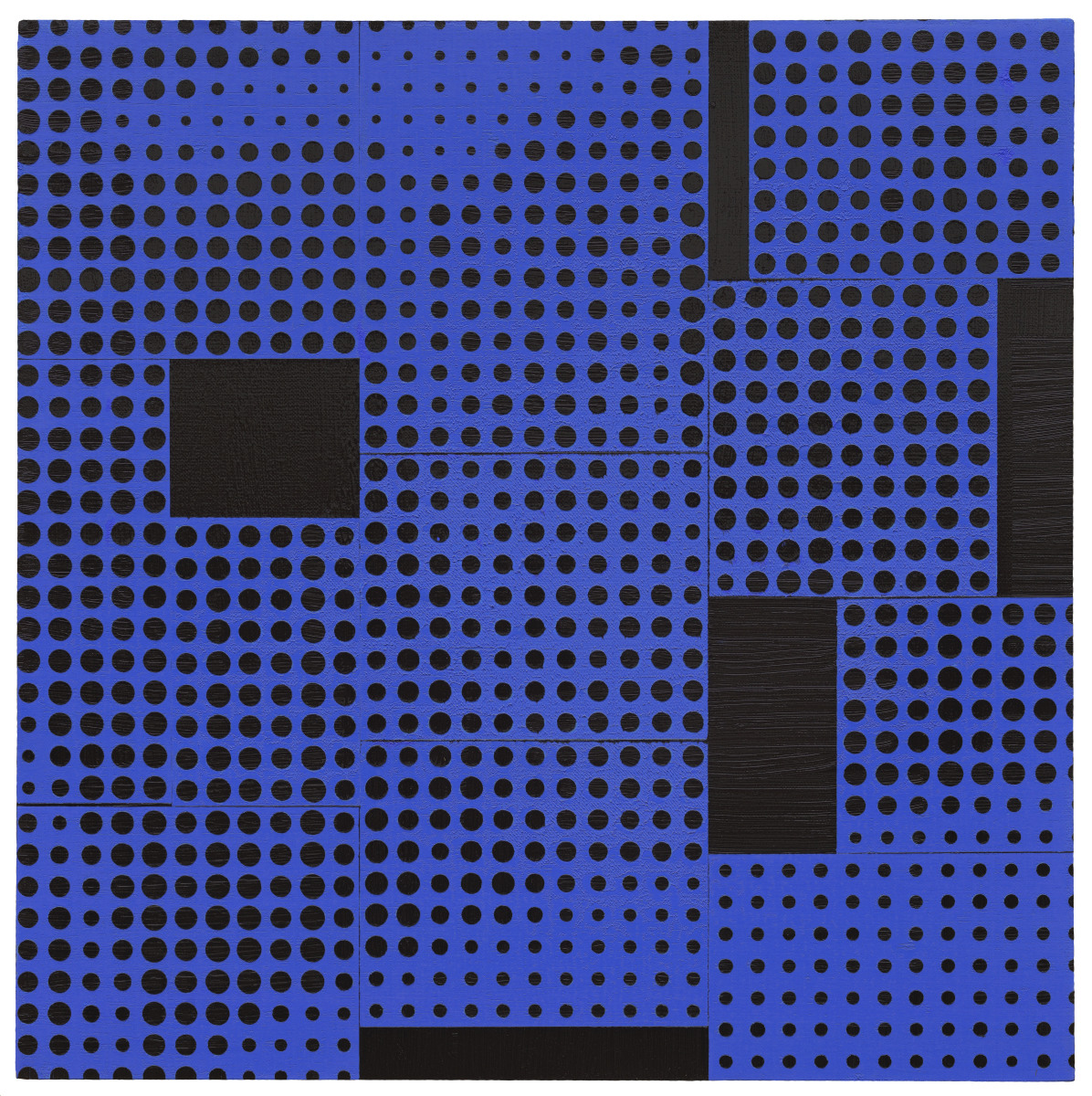 21.06.20 Fond Bleu Outremer
, 2021
Oil on canvas mounted on wood
50 x 50cm
19.69 x 19.69 in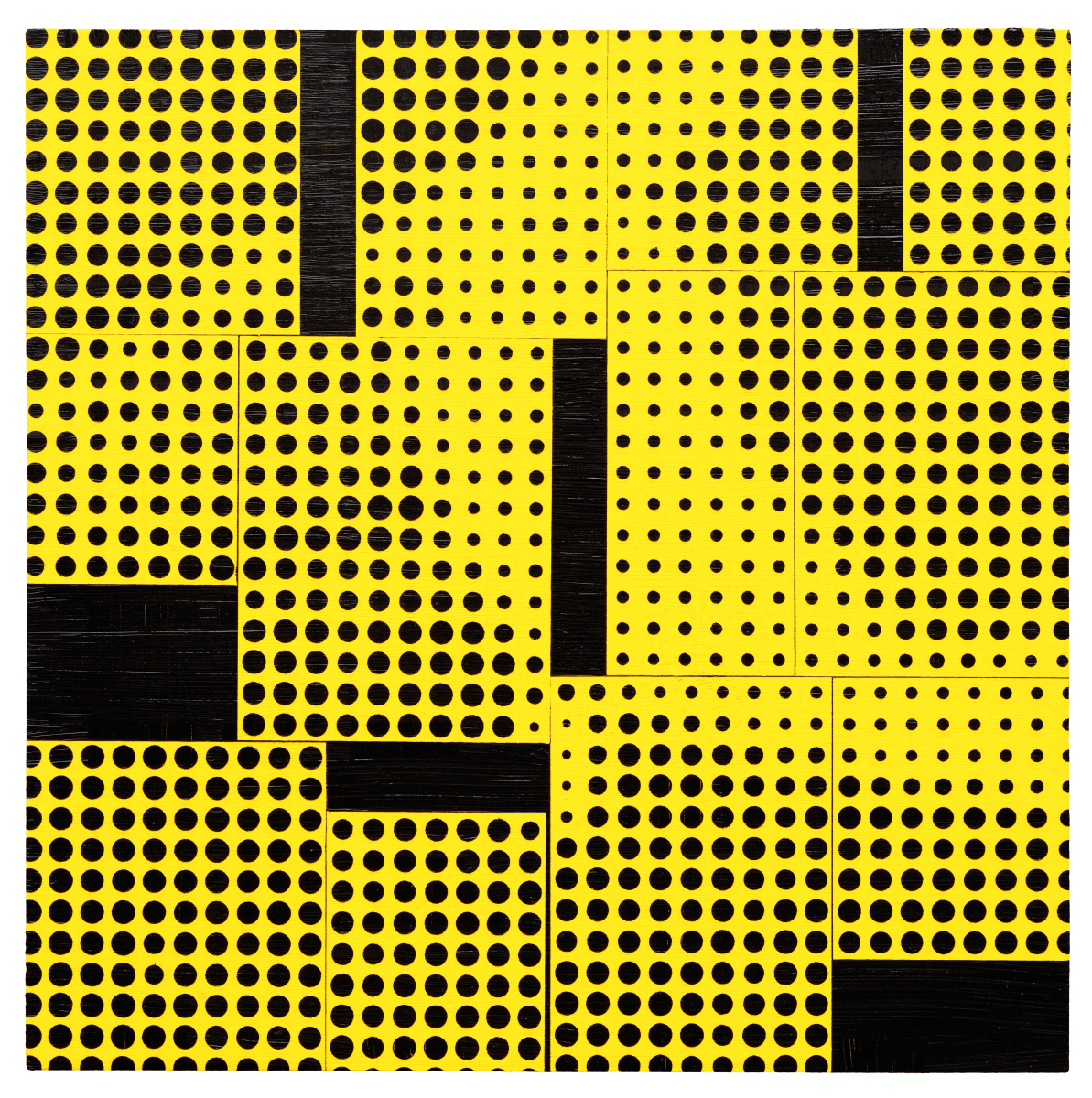 YZ 210610 FOND JAUNE
, 2021
Oil on canvas
50 x 50cm
19.69 x 19.69 in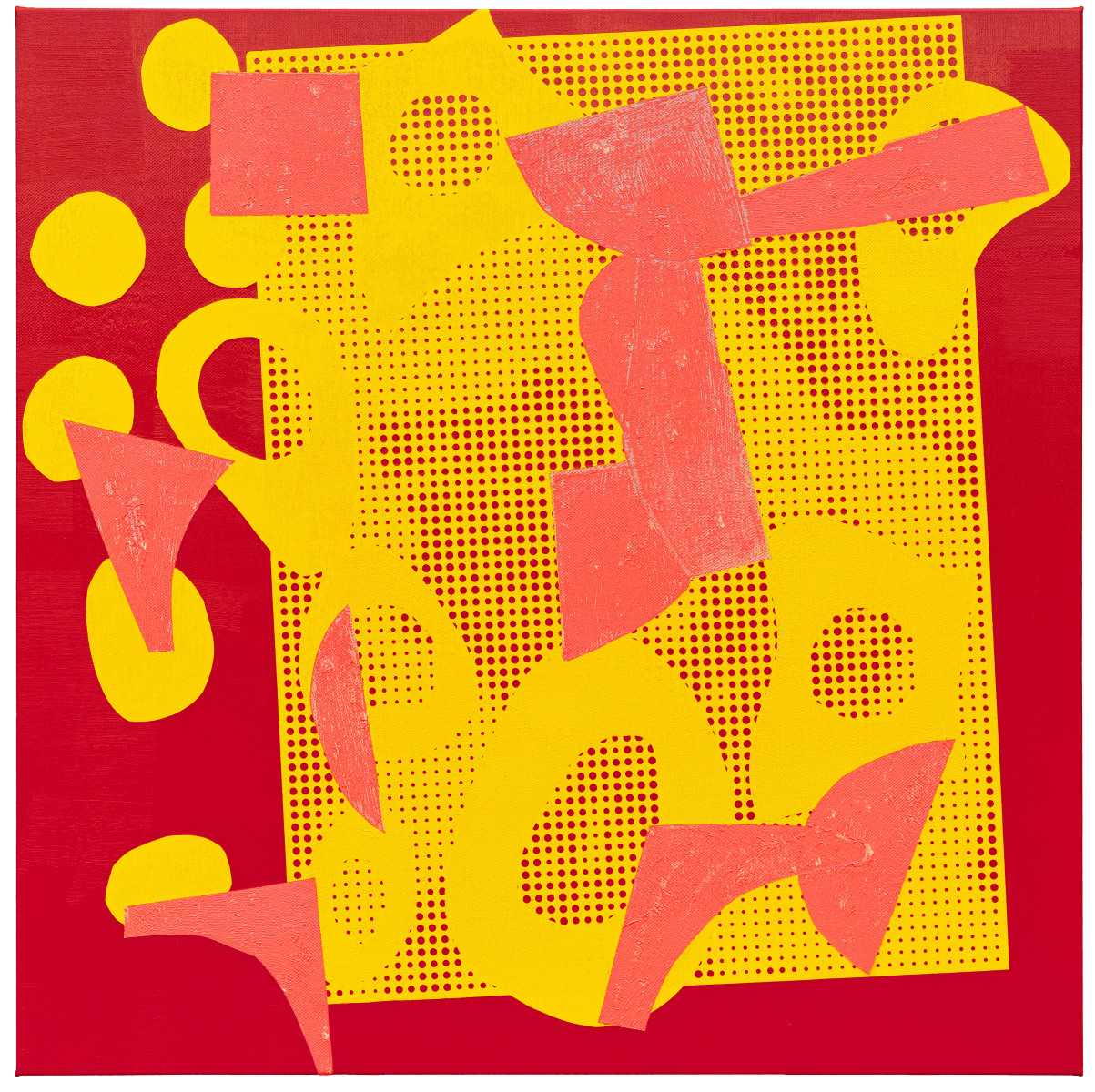 20.02.05 India
, 2020
Oil on canvas
100 x 100cm
39.37 x 39.37 in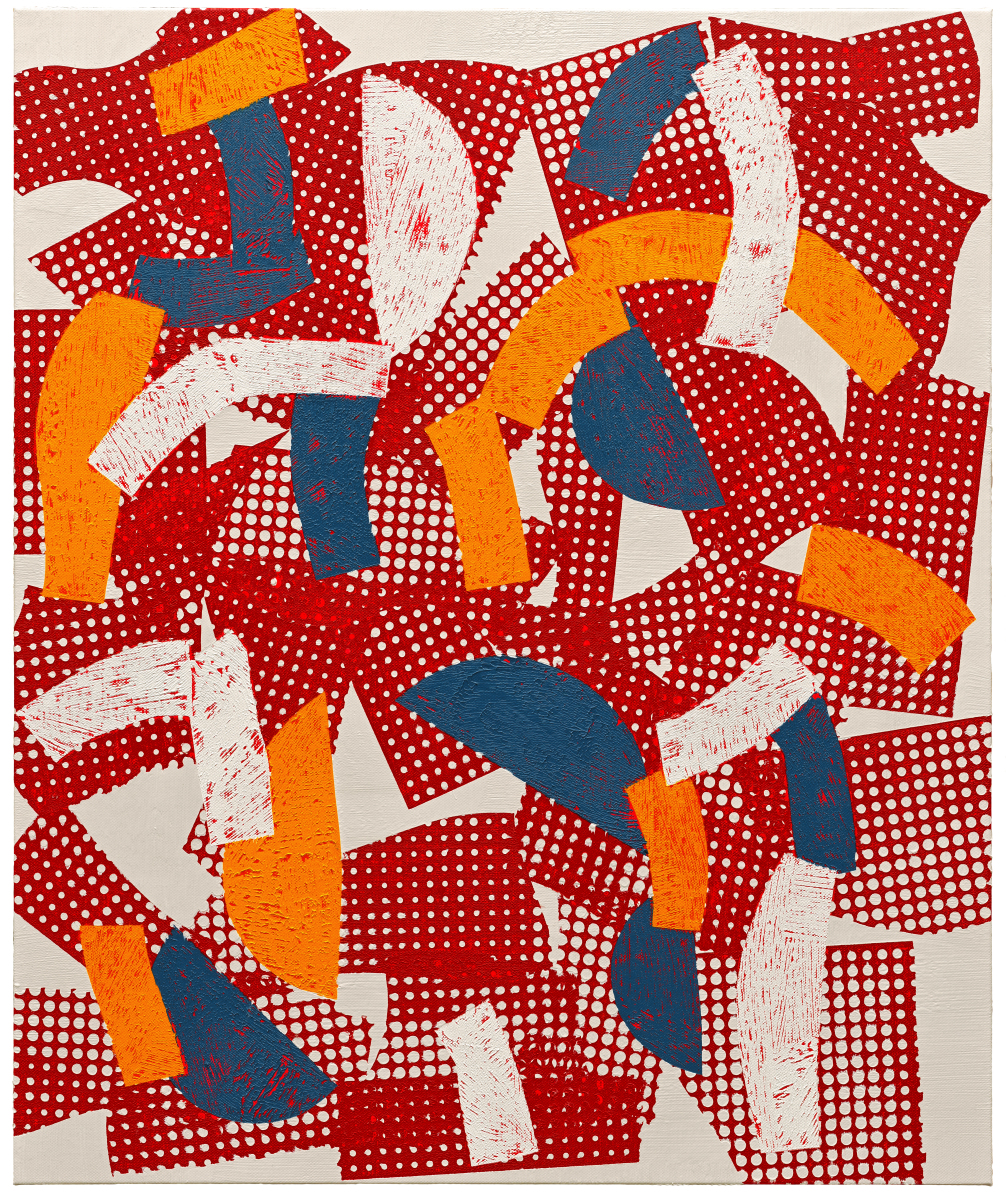 YZ 200304 FIGURE DANCING
, 2020
Oil on canvas
120 x 100cm
47.24 x 39.37 in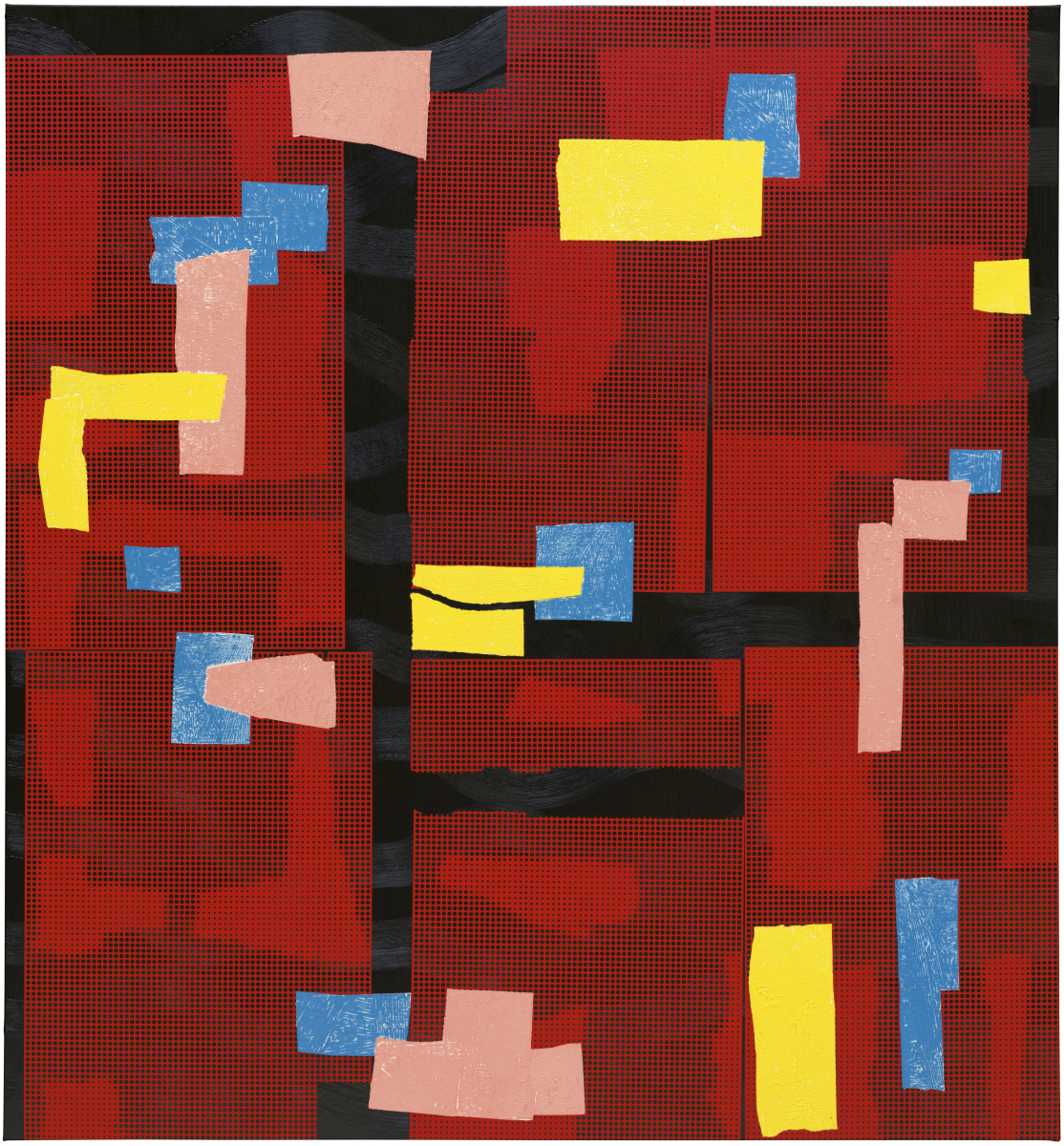 YZ 180307 FOND ROUGE
, 2018
Oil on canvas
210 x 195cm
82.68 x 76.77 in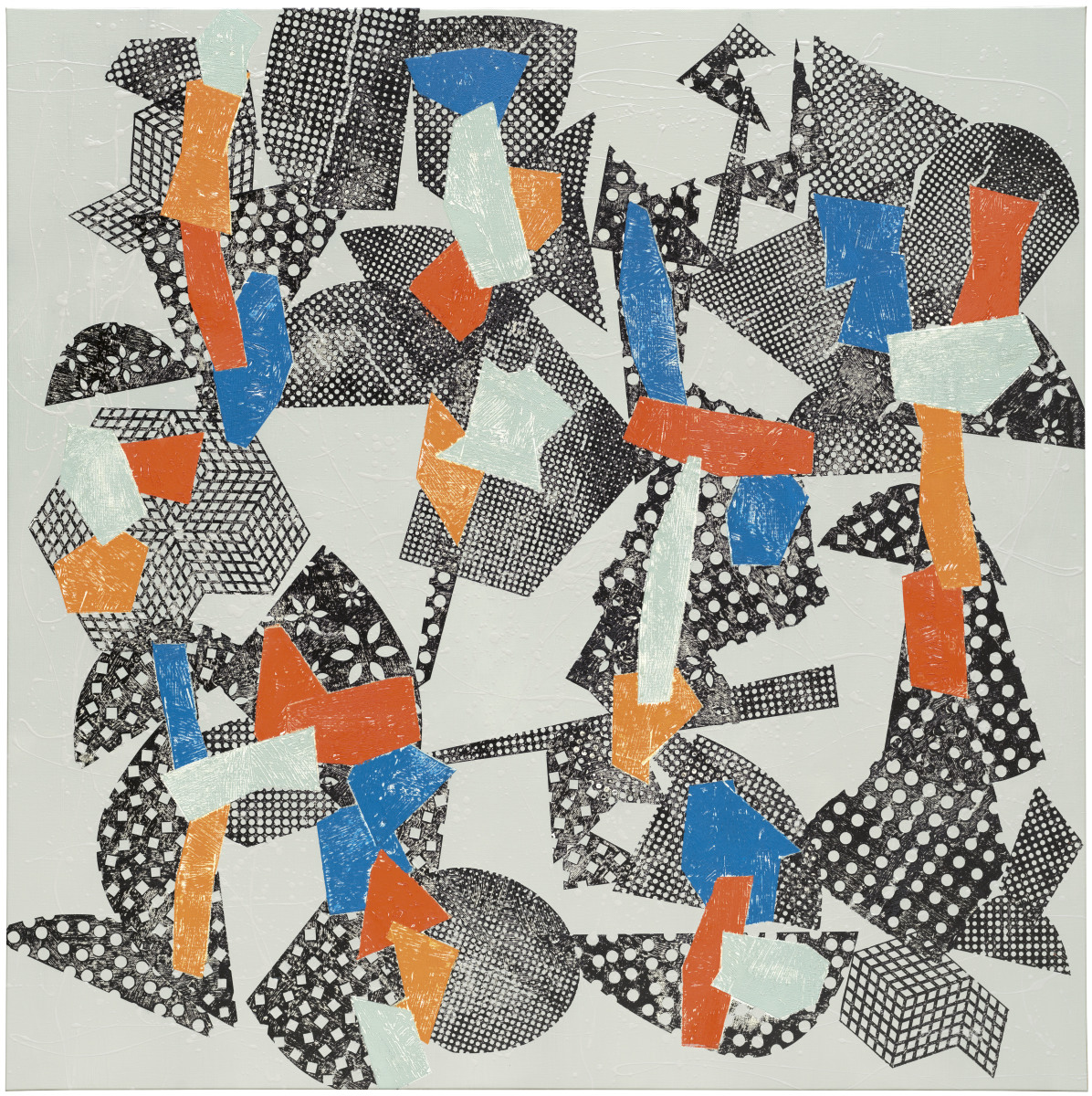 18.02.20 Figures dancing
, 2018
Oil on canvas
190 x 190cm
74.80 x 74.80 in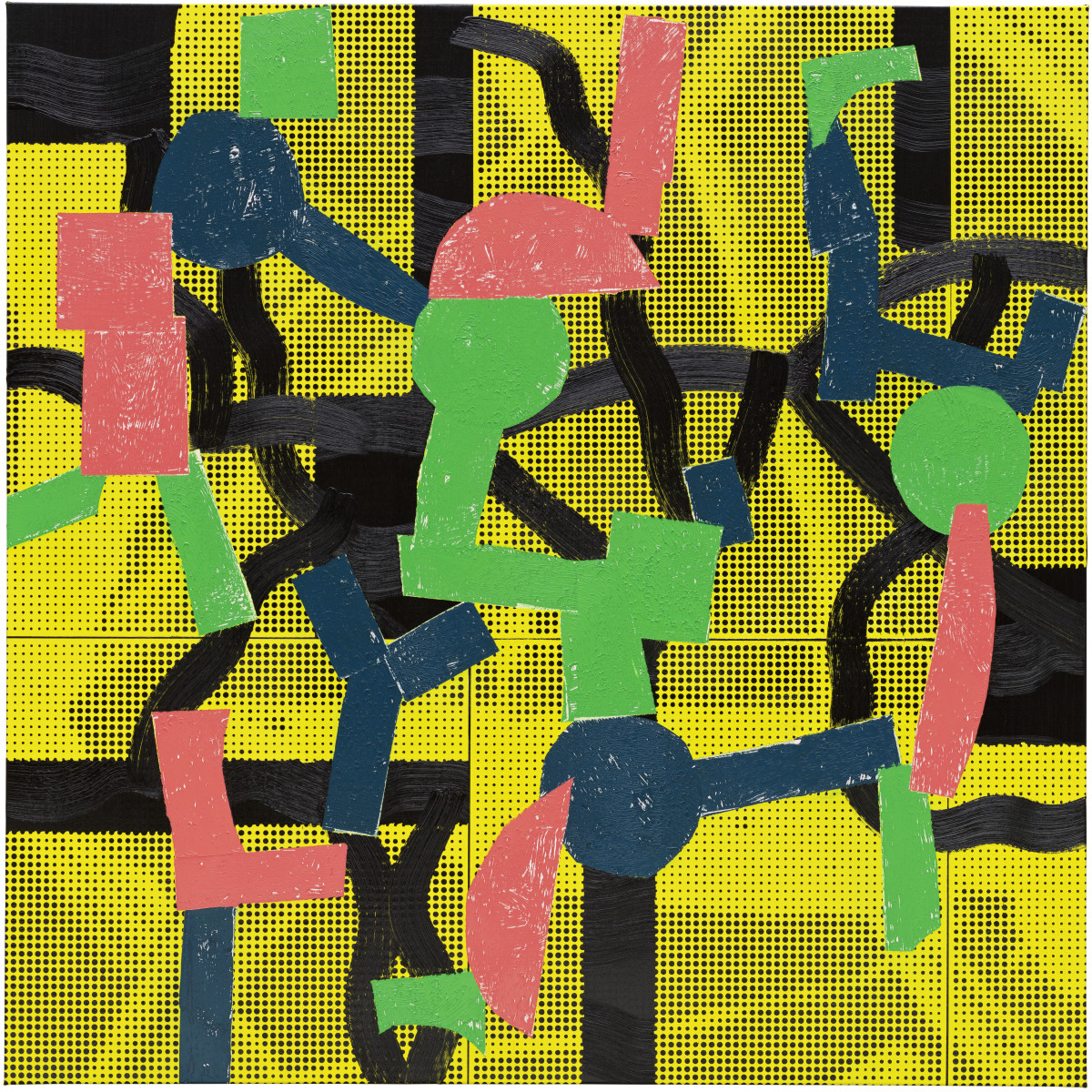 18.11.28 Fond Jaune
, 2018
Oil on canvas
150 x 150cm
59.06 x 59.06 in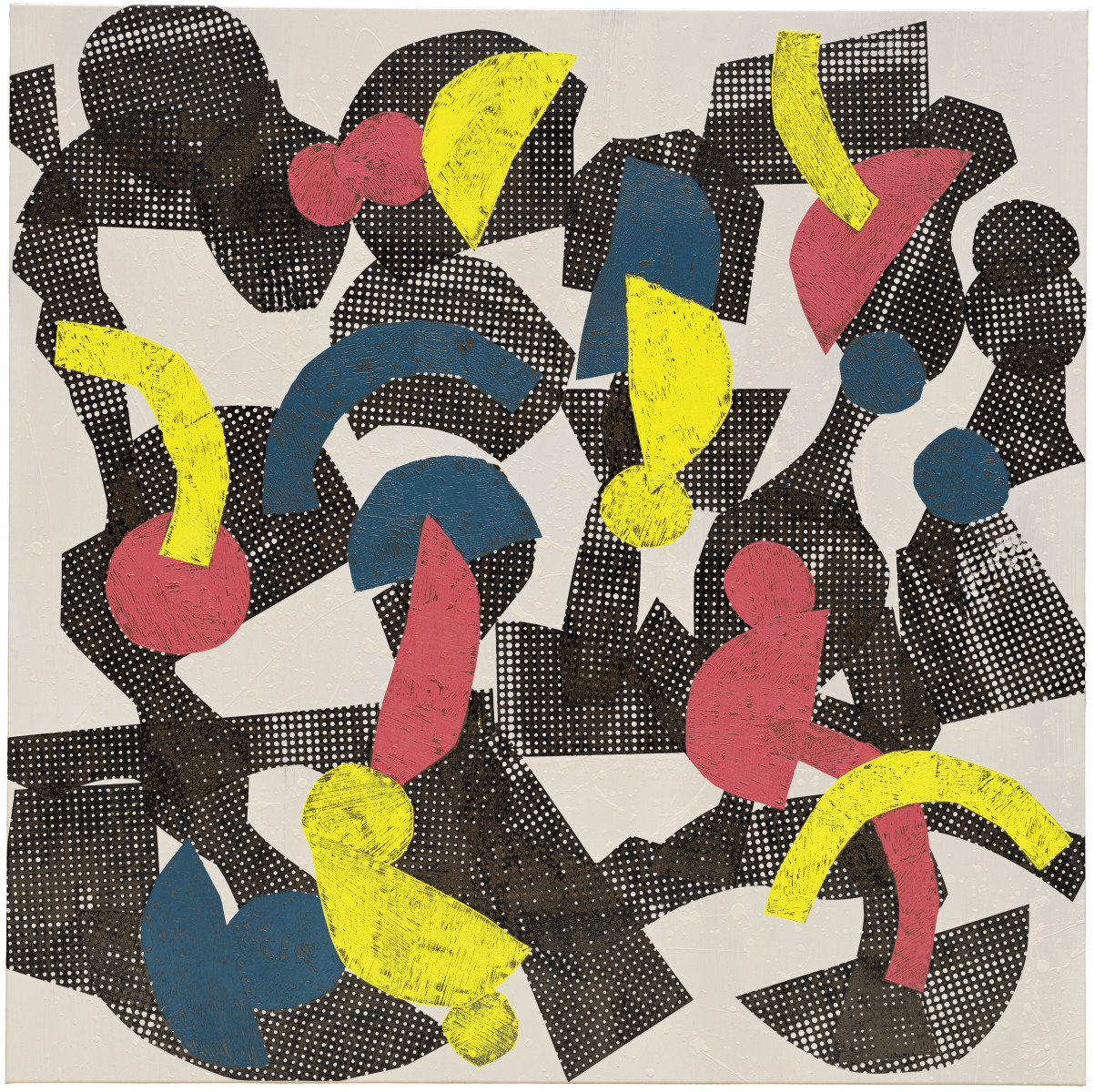 18.12.22 Figure Dancing
, 2018
Oil on canvas
140 x 140cm
55.12 x 55.12 in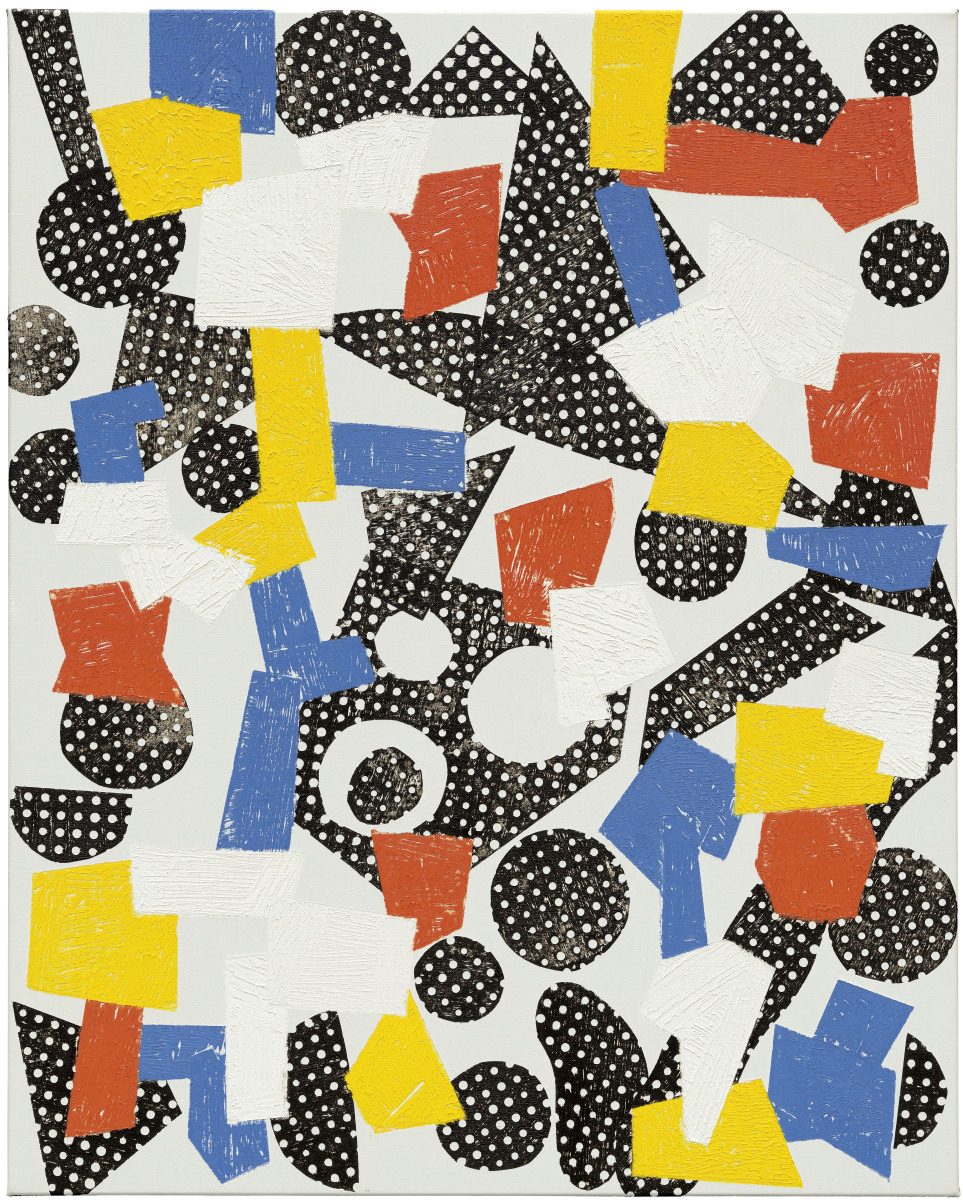 17.06.24 Dance
, 2017
Oil on canvas
100 x 80cm
39.37 x 31.50 in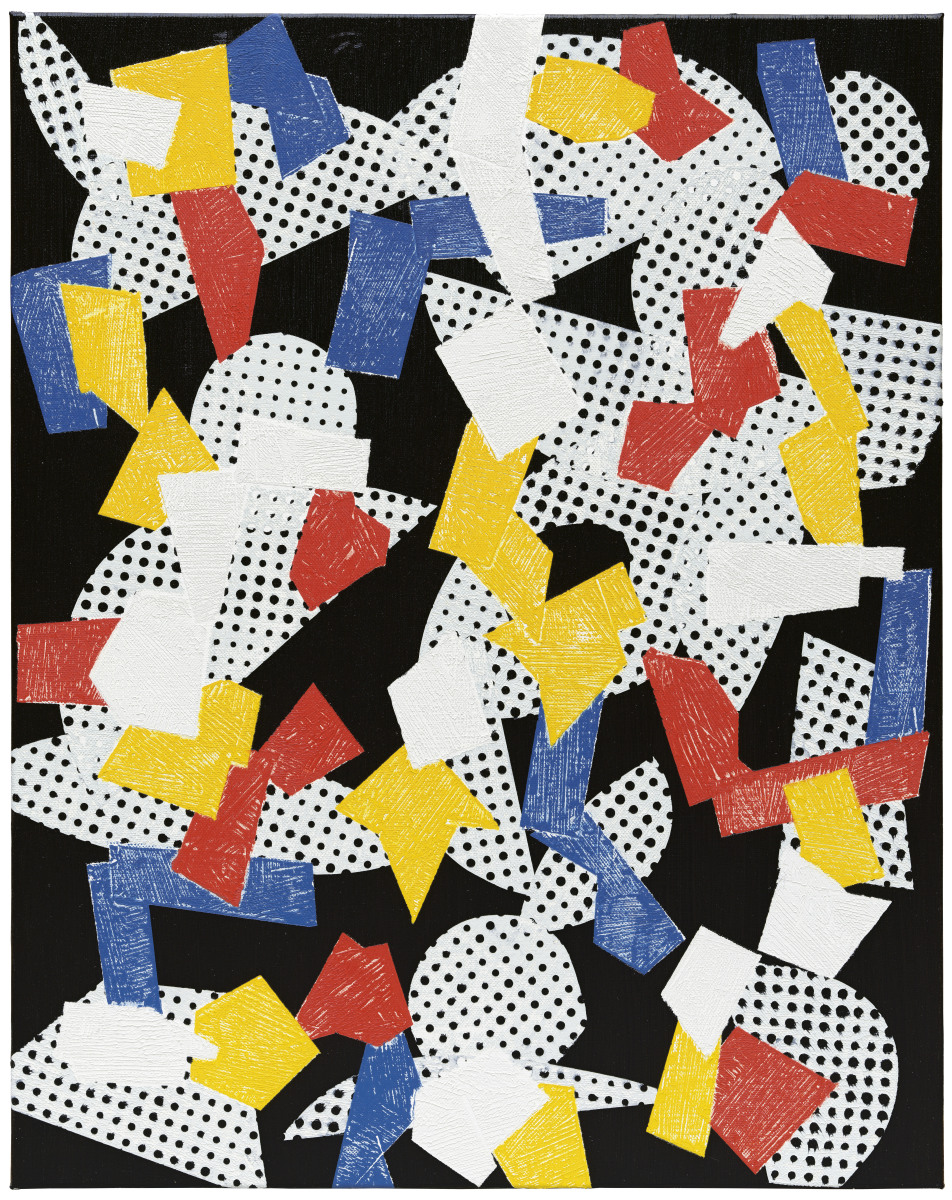 17.07.27 Night and Day
, 2017
Oil on canvas
100 x 80cm
39.37 x 31.50 in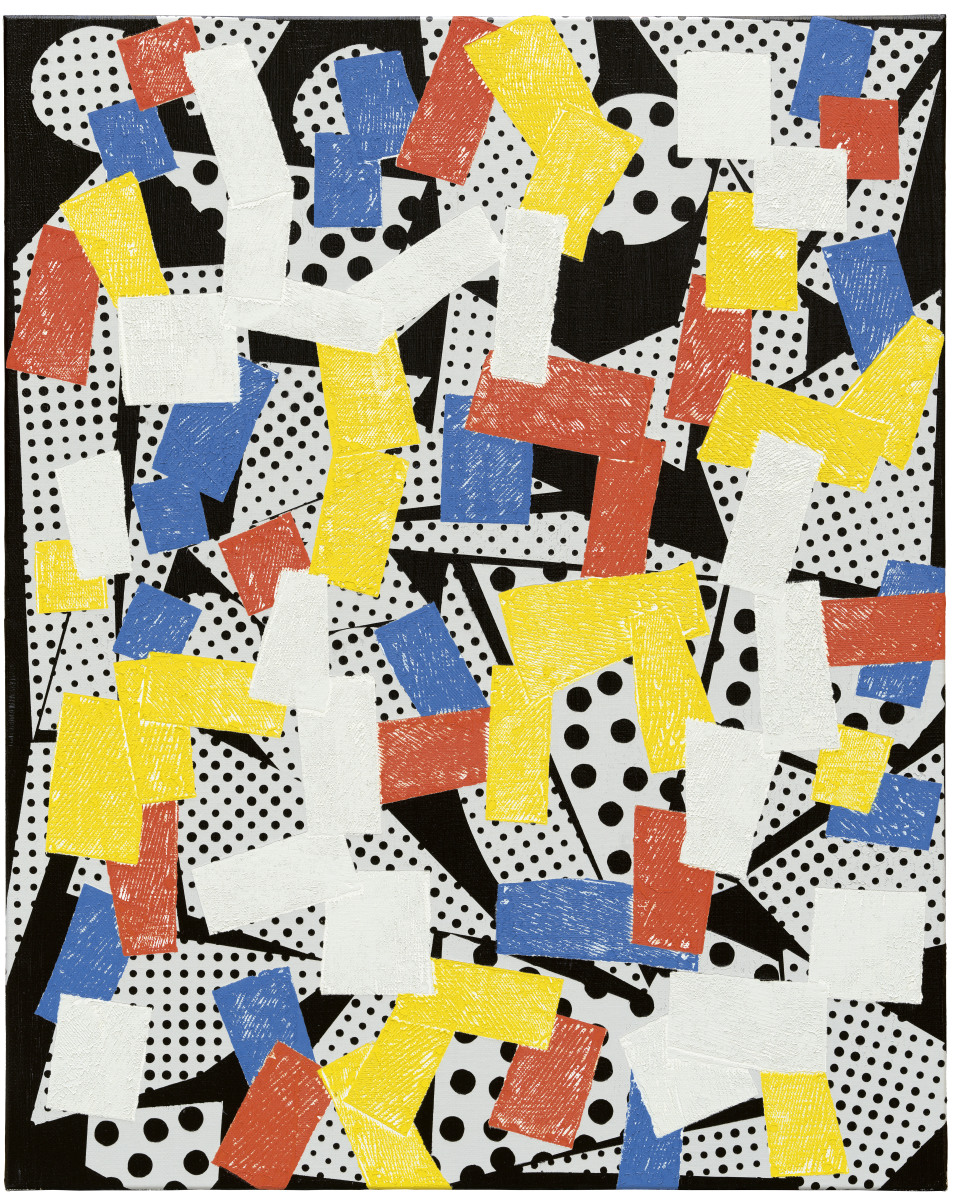 17.08.04 Night and Day
, 2017
Oil on canvas
100 x 80cm
39.37 x 31.50 in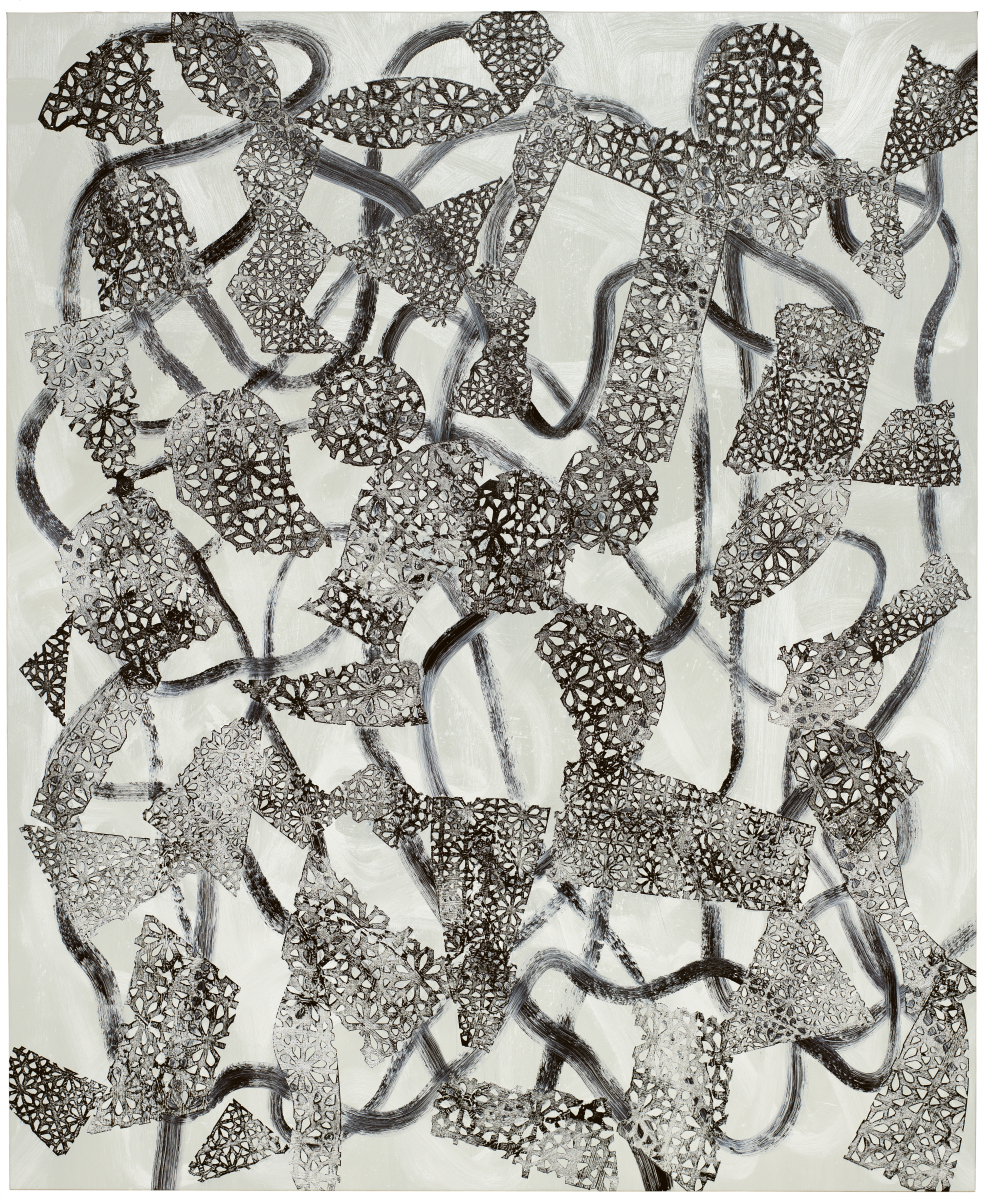 16.03.24 Opening
, 2016
Oil on canvas
290 x 240cm
114.17 x 94.49 in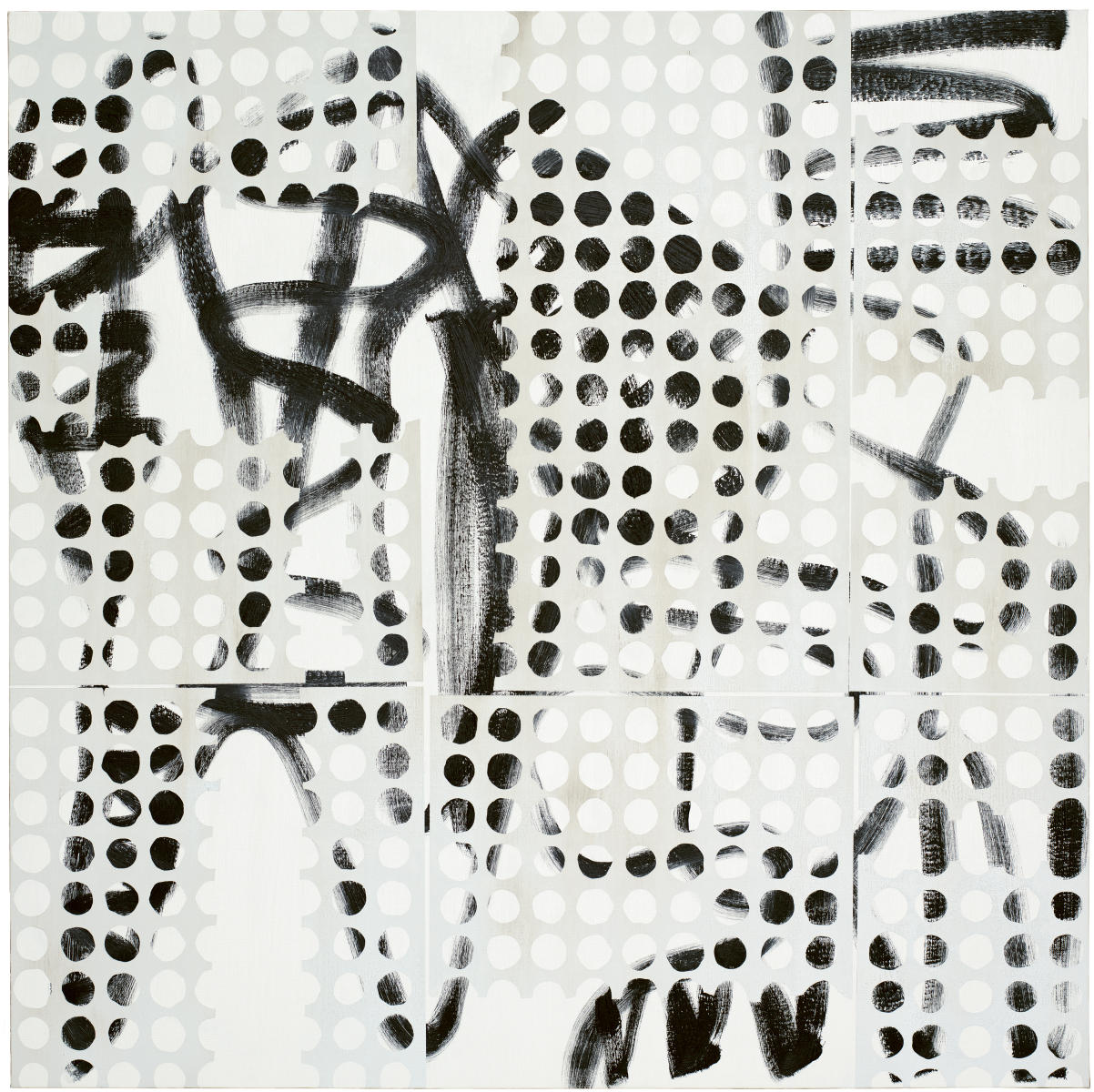 YZ 160516 GAME
, 2016
Oil on canvas
190 x 190cm
74.80 x 74.80 in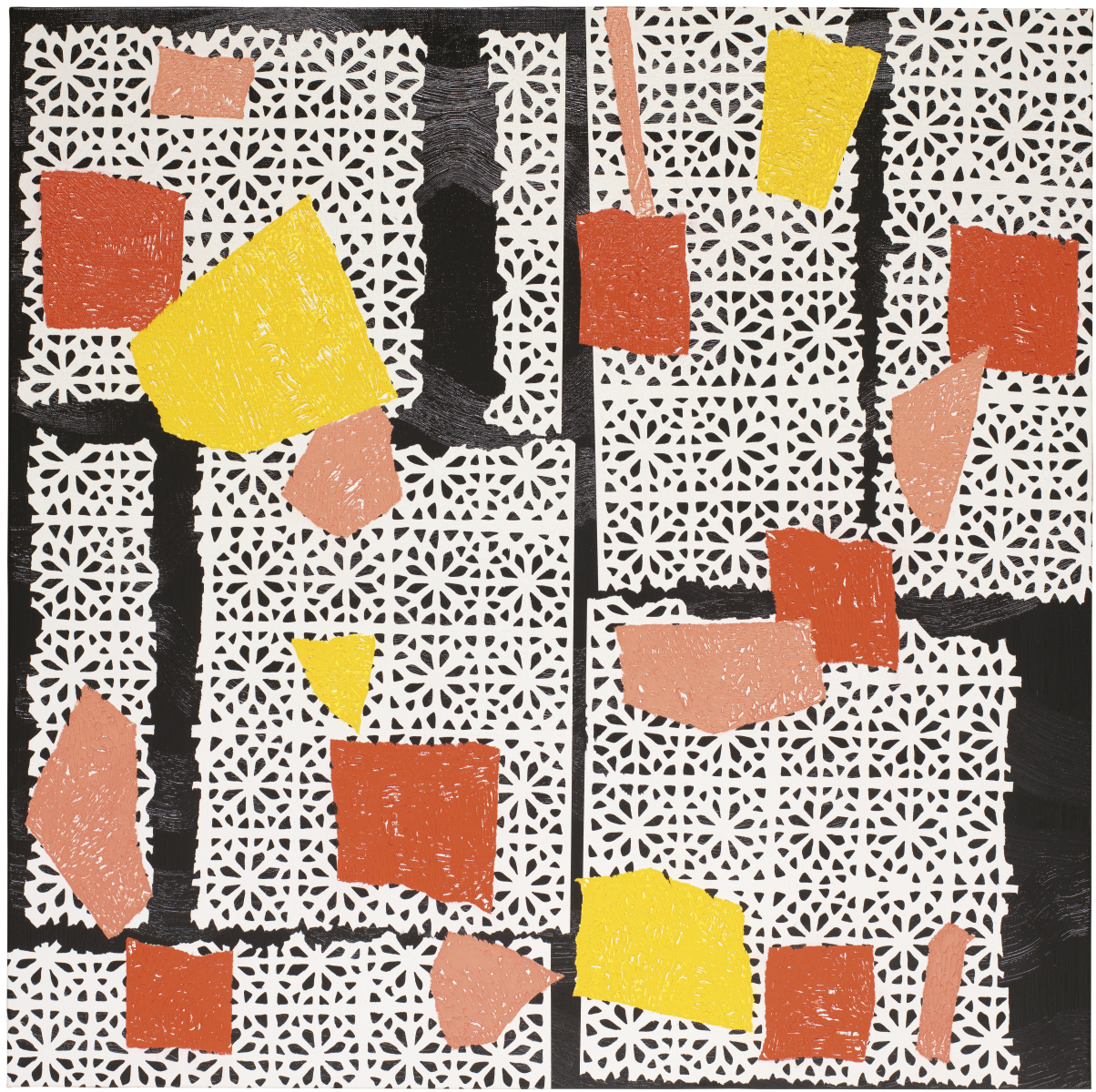 15.10.21 Opening
, 2015
Oil on canvas
140 x 140cm
55.12 x 55.12 in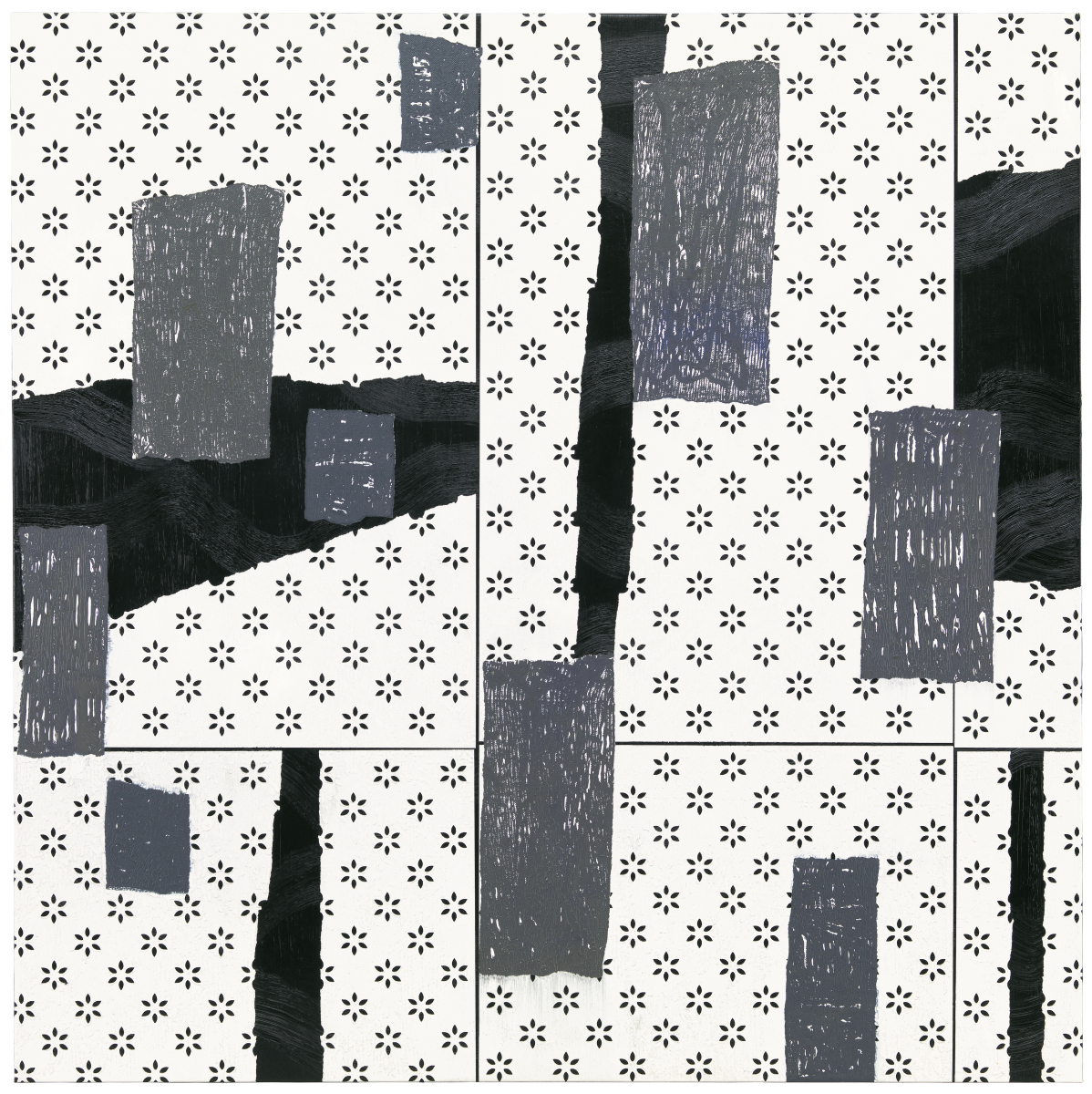 14.11.12 New Beginning
, 2014
Oil on canvas
170 x 170cm
66.93 x 66.93 in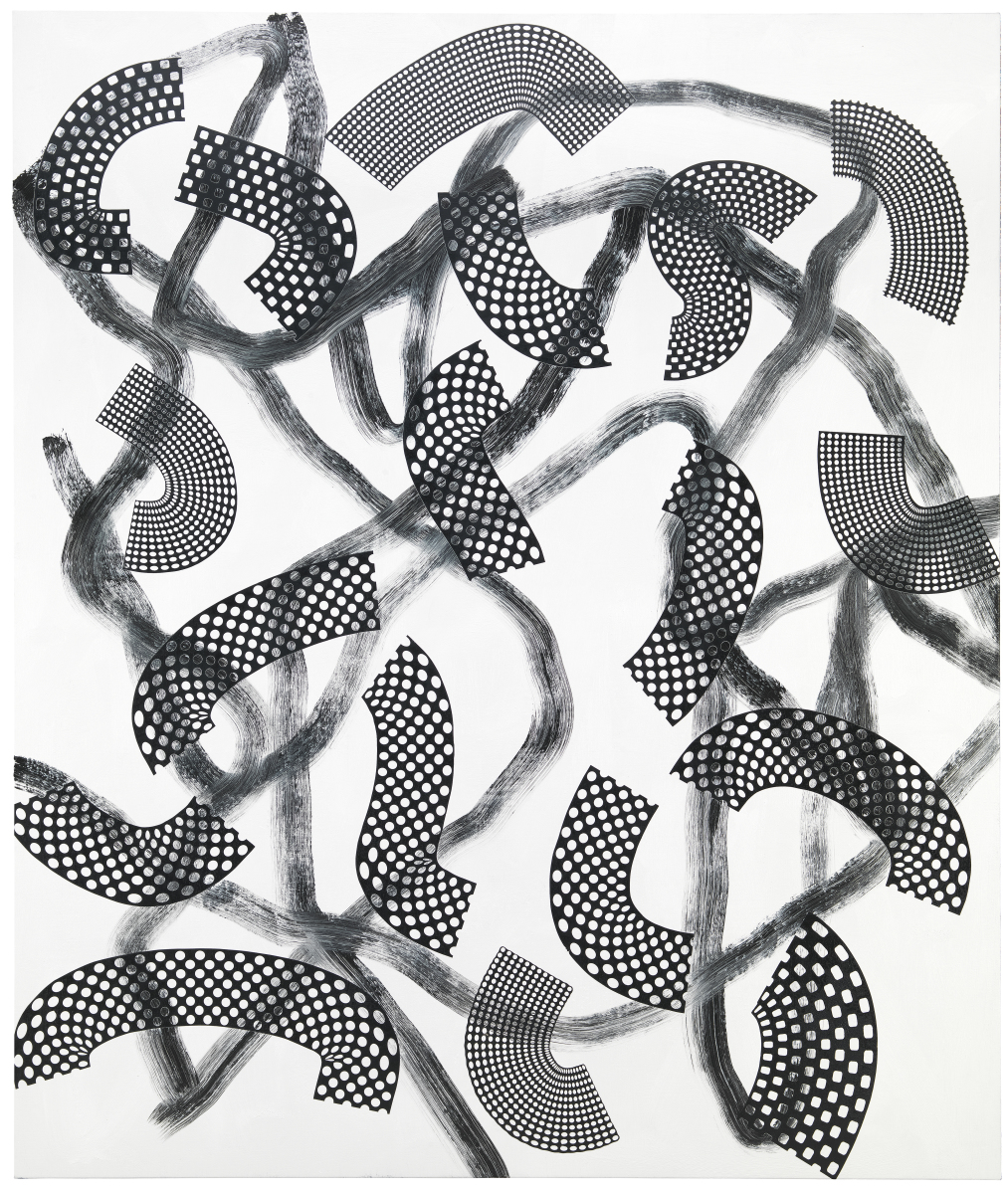 13.10.02 Opening
, 2013
Oil on canvas
230 x 195cm
90.55 x 76.77 in
Born in 1956, in Liège, Belgium.
Lives and works in Brussels, Belgium and in Viens, France.
Zurstrassen's paintings are multi-layered and carefully constructed. He combines collage, decollage and contemporary techniques and thus seeks to achieve the right choreography of form, color and object. He interrogates the material that fascinates him, searching in the movement of his brush, in the plains of roughly sketched shapes and unpolished black to metaphysics in his essential need of painting. Stencils of blank newsprint, produced by a cutting machine connected to a computer, are meticulously and intimately disposed directly onto the fresh, wet paint of the background. The stencil motifs in these "abstract" canvases can come from reality or photographs, but they can also be lyrical and expressive forms drawn from earlier paintings.
This technique results in works that are enigmatically sensual and rhythmically and formally reminiscent of free jazz. The paradoxical effect is that what seems to stand out in the foreground is actually in the background. The memory of the past resurfaces. We recognise volatile floral motifs, but we also encounter abstract forms and amorphous, unrecognisable surfaces.
"Sometimes it feels like I'm not the one painting. It's the painting that determines the path. I just have to determine when we get to the destination."— Yves Zurstrassen
Excerpt from the press release , Yves Zurstrassen, 4 COLORS, Gallery Baronian Xippas
Solo shows at Ceysson Gallery
Yves Zurstrassen, Wandhaff
December 10, 2022 - March 04, 2023
Solo Shows
2021
4 COLORS
, Baronian Xippas, Brussels, Belgium
Red, Blue and Yellow
, Xippas Geneva, Switzerland
2020
Suite en Bleu
, Galerie Triangle Bleu, Stavelot, Belgium
2019
Free
, BOZAR, Brussels, Belgium

Free Energy
, Museo de Santa Cruz, Toledo, Spain

MCNA (Le Delta)
(installation), Maison de la Culture de la Province de Namur, Belgium
2018
Something Else
, Galerie Xippas, Paris, France
2017
Galerie Xippas, Geneva, Switzerland 

Summertime
, Galerie Valérie Bach, Brussels, Belgium
2014
Pattern Paintings
, Galerie Valérie Bach, Brussels, Belgium
Texture de la mémoire
, Le Salon d'Art, Brussels, Belgium
2012
Free
, Galerie Triangle Bleu, Stavelot, Belgium

Galerie Eric Linard, La Garde-Adhémar, France
2011
Vu et Entrevu
, Le Salon d'Art, Brussels, Belgium

Fondation Antonio Perez, Guadalajara, Spain

Carreras Mugica, Bilbao, Spain

Obra Reciente
, Guillermo de Osma Galeria, Madrid, Spain
Fondation Antonio Perez, San Clemente, Spain
Fondation Antonio Perez, Cuenca, Spain
2009
Grid Paintings
, IKOB - Museum für Zeitgenössische Kunst, Eupen, Belgium
A Beautiful Day
, Station de métro Gare de l'Ouest, Brussels, Belgium
2008
Aboa Vetus & Art Nova Museum, Turku, Finland
2007
Landau Contemporary at Galerie Dominion, Montréal, Canada
2006
MAMAC, Musée d'Art Moderne et d'Art contemporain, Liège, Belgium
Entrevu
, Le Salon d'Art, Brussels, Belgium
2004
Museum für Zeitgenössische Kunst, Eupen, Belgium
2003
Galerie Lea Gredt, Luxembourg, Luxembourg
2001
Galerie Xippas, Paris, France
2000
ISELP, Institut Supérieur pour l'Etude du Langage Plastique, Brussels, Belgium
1999
Galerie Triangle Bleu, Stavelot, Belgium
1998
Galerie André Simoens, Knokke-Le Zoute, Belgium
1996
Galerie Vedovi, Brussels, Belgium
1995
Galerie Elisabeth Franck, Knokke-Le Zoute, Belgium
1994
Galerie Bernard Cats, Brussels, Belgium

Galerie le Triangle Bleu, Stavelot, Belgium
1993
Magnus Fine Arts, Ghent, Belgium

Fremmed Tiltraekning
, Holstebro Museum, Holstebro, Danemark
1991
Galerie Bernard Cats, Brussels, Belgium
1990
Magnus Fine Arts, Ghent, Belgium
1989
Galerie Rodolphe Janssen, Brussels, Belgium
Galerie d'Art Actuel, Liège, Belgium
1986
Galerie Le Sacre du Printemps, Brussels, Belgium
1984
Frans Wachters, Faculty Club
, Université de Louvain, Louvain, Belgium
1983
Lens Fine Art Gallery, Antwerp, Belgium
1982
Galerie Charles Kriwin, Brussels, Belgium
Group Shows
2021
The Shop Show
, Baronian Xippas, Brussels, Belgium 

BRAFA in the Galleries
, Baronian Xippas Knokke, Belgium
2020
The Shop Show
, Baronian Xippas, Knokke, Belgium
Dans certaines circonstances
, IKOB, Eupen, Belgium
2019
Baronian Xippas, Dialogues #1
, Galerie Xippas, Paris, France
2017
Summer in the City
, La patinoire royale, Brussels, Belgium
2016
Hartung et les peintres lyriques
, Fonds pour la culture Hélène & Edouard Leclerc, Landerneau, France
L'Atelier 34zero Muzeum propose un hommage à l'Atelier 340 Muzeum
, BWA Katowice, Katowice, Poland
3x10 #1
, Galerie Triangle Bleu, Stavelot, Belgium

Jan Hoet gewidmet
, IKOB - Museum für Zeitgenössische Kunst, Eupen, Belgium
2015
Works on paper
, Galerie Valérie Bach, Brussels, Belgium

Le Grand Retour
, L'Atelier 34zero Muzeum, Brussels, Belgium
2014
Museum Kurhaus Kleve, Clèves, Germany
2012
Réserve sans Réserve
, Galerie Eric Linard, La Garde-Adhémar, France
Approche aux Constellations
, Atelier 340 Muzeum, Brussels, Belgium

Approche aux Constellations
, BWA Katowice, Katowice, Poland
Accrochage spontané
, Atelier 340 Muzeum, Brussels, Belgium

2011
Exposition de la collection et de quelques amis artistes
, Atelier 340 Muzeum, Brussels, Belgium
2010
Cobra & Co
, National Museum of Fine Arts, Riga, Letonia
2009
The IKOB Collection
, Museum van Bommel van Dam, Venlo, The Netherlands
2008
The IKOB Collection
, MOYA, Museum of Young Art, Vienna, Austria
La BAM se dévoile
, Musée des Beaux-Arts, Mons, Belgium

The IKOB Collection
, Eupen, Belgium
2007
IKOB Sammlung-Collection
, BOZAR, Brussels, Belgium

La communauté française de Belgique invite l'IKOB
, Art Brussels, Brussels, Belgium
2006
Landau Contemporary at Galerie Dominion, Montréal, Canada

40 jaar werking C.C. Sint-Amandsberg
, Cultureel comité Sint-Amandsberg, Ghent, Belgium
Abstractions construites en Communauté française de Belgique de 1980 à nos jours
, Brussels, Belgium
2005
Affinités - 25 ans d'architecture, arts et lettres en Région wallonne
, Stavelot, Belgium
2003
ON
, Galerie Xippas, Athènes, Greece 

Sammlung des IKOB
, IKOB - Museum für Zeitgenössische Kunst, Eupen, Belgium

Abstraction, un siècle d'art abstrait en Wallonie et à Bruxelles
, Le Botanique, Brussels, Belgium
2002
Abstraction, un siècle d'art abstrait en Belgique francophone
, Musée National, Bucarest, Hungary
Abstraction, un siècle d'art abstrait en Belgique francophone
, Estonian National Art Museum, Tallinn, Estonia
2001
La peinture au pays de Liège
, Musée d'art Wallon, Liège, Belgium
1999
Quand soufflent les vents du Sud
, Musée Saint Georges, Liège, Belgium 

Libertés chéries ou l'art comme résistance
, Le Botanique et ISELP, Brussels, Belgium
1997
Art et Science
, Musée d'Ixelles, Brussels, Belgium
1995
Rencontres - un sculpteur, sept peintres
, Galerie BBL, Liège, Belgium
Musée Grimaldi, Haut de Cagnes, France

Musée d'Ixelles, Brussels, Belgium
1994
Musée des Beaux-Arts, Verviers, Belgium
1993
Galerie Der Spiegel, Cologne, Germany

Galerie Denis Vandevelde, Aalst, Belgium

L'art pour la vie
, Musée d'Art Moderne, Brussels, Belgium
1992
Facetten van hedendaags abstract expressionisme
, Campo Santo, Sint-Amandsberg, Belgium
1991
Provocateurs étranges
, Musée des Beaux-Arts André Malraux, Le Havre, France
1990
Rede en Roes
, Magnus Fine Arts, Gand, Belgium
1987
Galerie d'Art Actuel, Liège, Belgium

Confrontation 87 Confrontatie
, Hôtel de Ville, Brussels, Belgium
Boulev'art 87
, Nîmes, France
1986
Cours Saint-Michel
, BBL, Brussels, Belgium
1980
Galeria Alexandra Monett, Brussels, Belgium
Publications (Selection)

2019
Yves Zurstrassen, Free 2009-2019, F. Barré, Olivier Kaeppelin, Sophie Lauwers, Anne Pontégnie, Ed. Fonds Mercator, Brussels, Belgium
Free Energy, Museo de Santa Cruz, Olivier Kaeppelin, Consejería de Educacíon, Cultura y Deportes, Toledo, Spain

2017
Claude Lorent, La vitalité tempérée d'un lyrisme de la pleine lumière, Arts Libre, Mai 10
Johan-Frederik Hel Guedj, La peinture est un jeu de hasard, L'Echo, Mai 6

Yves Zurstrassen, auteur : Xavier Douroux, éditeur : Galerie Xippas, Geneva, Switzerland

2016
Hartung et les peintres lyriques : Gottliep, Winter, Mathieu, Hantaï, Schneider, Degottex, Twombly, Frankenthaler, De Kooning, Jaffe, Bradley, Von Heyl, Oehlen, Polke, Traquandi, Wool, Zurstrassen, texte : Xavier Douroux, Edition FHEL

2015
La résistance de la peinture, Danièle Gillemon, Les éditions du CEP

2014
Basic Research, Museum Kurhaus Kleve, Clèves, Germany

Pattern Paintings, Galerie Valerie Bach, Brussels, Belgium

Zurstrassen, Texture de la mémoire, Véronique Bergen, Le salon d'Art, Brussels, Belgium

2011
Ricky Davila en el estudio del pintor Yves Zurstrassen, Fondation Antonio Perez - Conseil régional de Cuenca, Spain

Yves Zurstrassen, Fondation Antonio Perez - Conseil régional de Cuenca, Spain

Yves Zurstrassen Obra Reciente, Galeria Guillermo de Osma - Carreras mugica, Spain
Yves Zurstrassen, Vu et entrevu, François Barré, Le Salon d'Art de Brussels, Belgium

2010
Yves Zurstrassen in a silent way, François Barré, Harald Kunde, Francis Feidler, Editions du Regard
Cobra & Co, Musée National des Beaux-Arts

2008
Locations, Mari Rantanen, Yves Zurstrassen, Aboa Vetus & Ars Nova, Turku, Finland
Cobra passages, Collection Thomas Neirynck, La renaissance du livre

Aperçus de l'Art belge après '45, Tome ll, Willem Elies, Editions Snoeck

2007
Yves Zurstrassen, Sophisticated abstraction, Landau Fine Arts Inc. , Germany

Le Frac Oriental de Belgique, The IKOB Collection, IKOB - Internationales Kunstzentrum Ostbelgien

2006
Yves Zurstrassen, Editions du regard, Musée d'Art modern et d'Art contemporain de la ville de Liège, Belgium
Art belge au XXème siècle, Racine Editions, Musée de Louvain La Neuve, Belgium

Yves Zurstrassen, Entrevu, Eddy Devolder, Le Salon d'Art de Brussels, Belgium

Abstractions construites en communauté française de Belgique de 1980 à nos jours, Communauté française de Belgique.

2004
Yves Zurstrassen, IKOB - Internationales Kunstzentrum Ostbelgien, Edition la lettre volée
Entre Cobra et l'abstraction, La Collection Thomas Neirynck

2001
Yves Zurstrassen, Olivier Kaeppelin, Galerie Xippas

1996
Zurstrassen, Claude Lorent, Artgo

Le geste pour l'attitude, Jean-Michel Botquin, Art & Culture

Yves Zurstrassen: la peinture au corps, Roger-Pierre Turine, La Libre Culture, 6 décembre 1996

L'enivrante explosion des couleurs, Danièle Gillemon, Le Soir, 15 décembre 1996

1995
Rencontres: un sculpteur, sept peintres, Musée des Beaux-Arts de Verviers, Avec l'aide de la BBL

1994
Les griseries de la tempérance, Danièle Gillemon, Le Soir, 14 novembre 1994

1993
Attraction étrange, Holstebro Kunstmuseum, Holstebro (DK)
Rarement démarche empirique..., Christine Jamart, Feuillet 112, Maison de la Culture à Namur, Belgium
Les feux de Zurstrassen, Roger-Pierre Turine, La Libre Belgique, juin 1993

1991
Provocateurs étranges, Musée des Beaux-Arts André Malraux, Le Havre, France

1990
Yves Zurstrassen, Magnus Fine Arts, Gand, Belgium

1989
Yves Zurstrassen ou l'immersion dans la couleur, Galerie Gokelaere & Janssen, Belgium
Il s'agit de peindre, Claude Lorent, La Galerie d'Art Actuel, Liège, Belgium

Yves Zurstrassen ou l'immersion des couleurs, France Borel, Catalogue Galerie d'Art Actuel, Liège, Belgium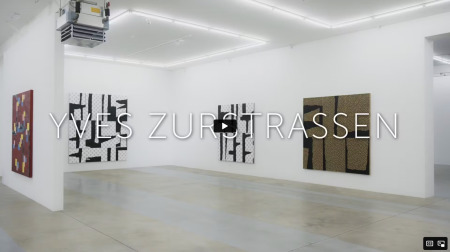 Yves Zurstrassen - Ten Years
December 10, 2022