Bernar Venet
May 25 - July 27, 2019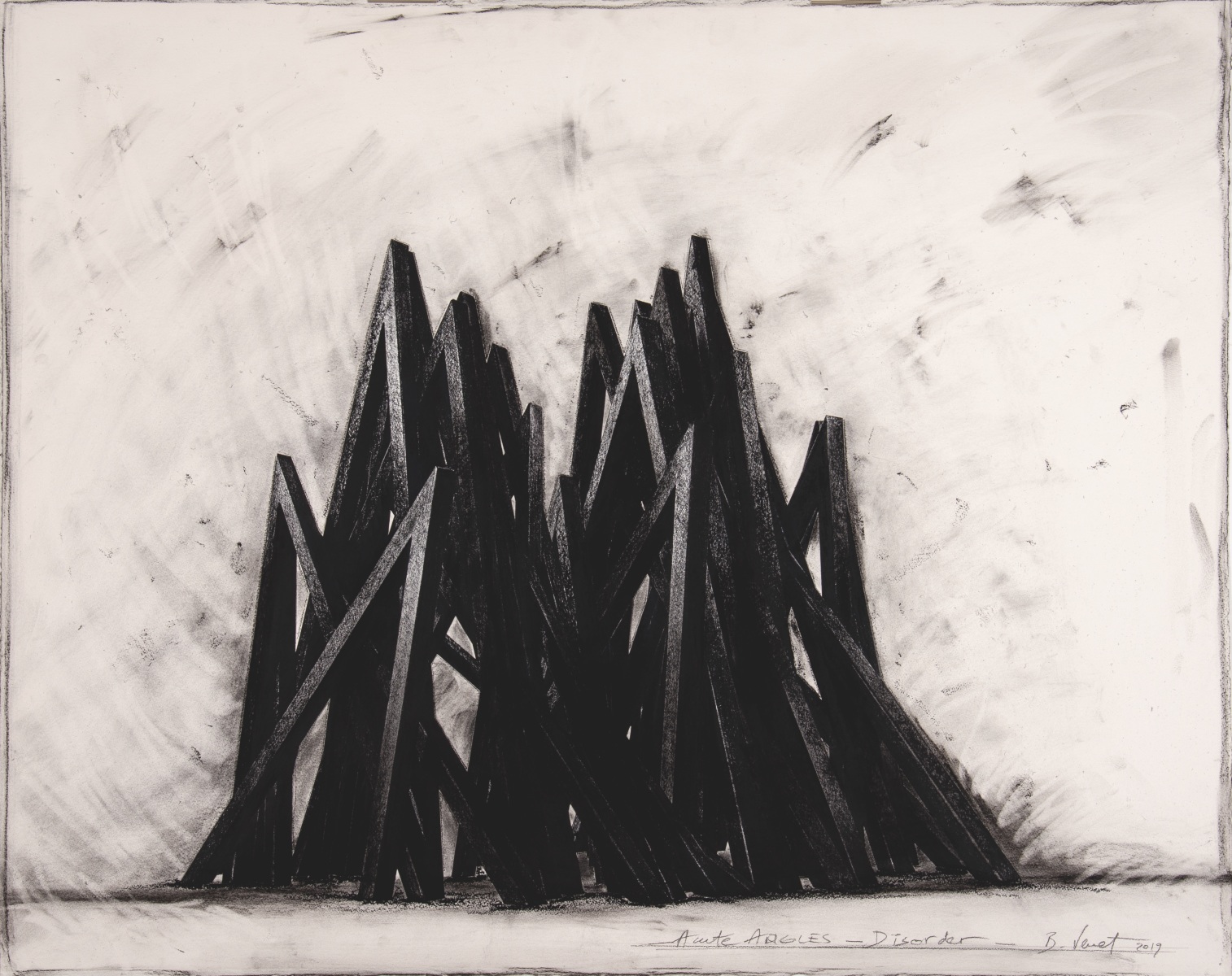 Bernar Venet
May 25 - July 27, 2019
---
The gallery is pleased to announce the solo show of Bernar Venet.


On the occasion of the publication by IAC of a monograph devoted to Bernar Venet's drawings, the most complete volume ever published on the subject, accompanied by a text by Bernard Ceysson, the Ceysson Bénétière gallery in Luxembourg presents an exhibition of the artist's drawings and sculptures from 25 May 2019.
The series of Indeterminate Lines, Arcs and Angles will be presented, comparing the "objects" and their depiction in the manner of Venet's presentation in the show at the Castelli gallery at the end of the 1980s.
The originality of Venet's practice in relation to the tradition of sketching lies in offering finalised works after the model produced. The first example is the drawing of the tube exhibited at the Musée de Céret in the summer of 1966 in the "Impact" exhibition of Jacques Lepage. This led Venet to his conceptual period characterised by a presentation of information instead of its materialisation. This reappeared at the end of the 1970s in the form of paintings on easel, then reliefs, and finally sculptures in the early 1980s. It developed from a desire for documentation that accompanies the evolutions of minimal art, conceptual art and land art in which graphic representations, plans and photographs intermingle.
The connection that is offered at the Ceysson and Bénétière gallery highlights this process in light of the new reliefs and sculptures that will be exhibited in the gallery alongside recent drawings.

Alexandre Devals.

Artist :
Bernar Venet
---
Visitor Information
Ceysson & Bénétière