Claude Viallat
June 12 - July 27, 2008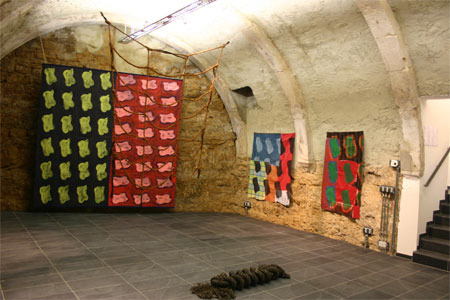 Claude Viallat
June 12 - July 27, 2008
---
Recent Artworks, Ropes and Fillets.



For the opening of its new space in the heart of the old town in Luxembourg, the gallery Bernard Ceysson has chosen the artist Claude Viallat.



The configuration of the place, mixing white cubes and vaulted cellar allows the artist co-founder of the group Supports/Surfaces present both its large format on canvas tarpaulin and that his fillets and strings arranged in space.