Daniel Dezeuze
March 05 - April 11, 2009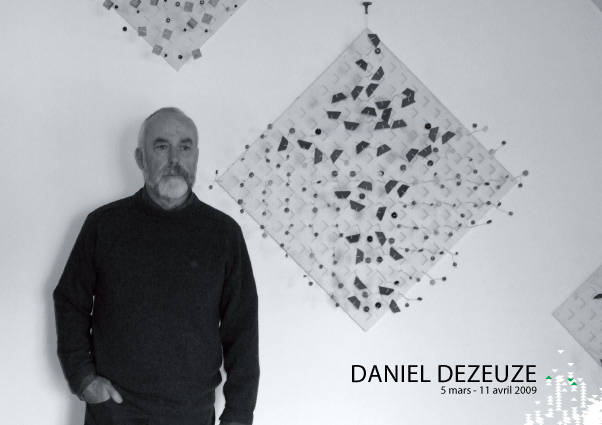 Daniel Dezeuze
March 05 - April 11, 2009
---
Daniel Dezeuze was one of the founding artists of the journal Painting, Cahiers theoretical group and Supports / Surfaces.
It was, without doubt, in the late sixties, the last frontier of Western modernity.
Unlike many of the protagonists of the obsessed period, like Nikolai Taraboukine in the twenties, by the creation of the final table, finally completing the Art and History the artists of this group, aware that history had yet ended, that the last picture was a utopia leading to disillusionment, began to deconstruct the artwork. They thus highlight its constituent materials. Presented in 1967, chassis stripped of their canvas, it exposes the mechanics of the table, authorizing grid of fiction and illusion of any performance. It has since ceased to work the grid designed as a sighting device and a mechanism for regulating he has always tried to disrupt, to subvert and bend the reality of reality. This is what happens with the works exposed to Luxembourg. Of the grid fragile, tenuous, recalling gauze older arise beads and chips color, like a thousand flowers never seen an actual orders more imperative orthogonal structure of Western art. The comparison with Mondrian, if not formally founded is not in terms of meanings. Not more than the parallel with the art of Sol LeWitt. Some would say that recent works by Daniel Dezeuze are very design. In Indeed, to look good, neat work of the artist discards smooth finish andstandard required by the design. In that these works still anchored in the design of the protestor deconstruction which characterized the sixties.