David Wolle
a Expon : Poupeinsky
May 18 - July 23, 2017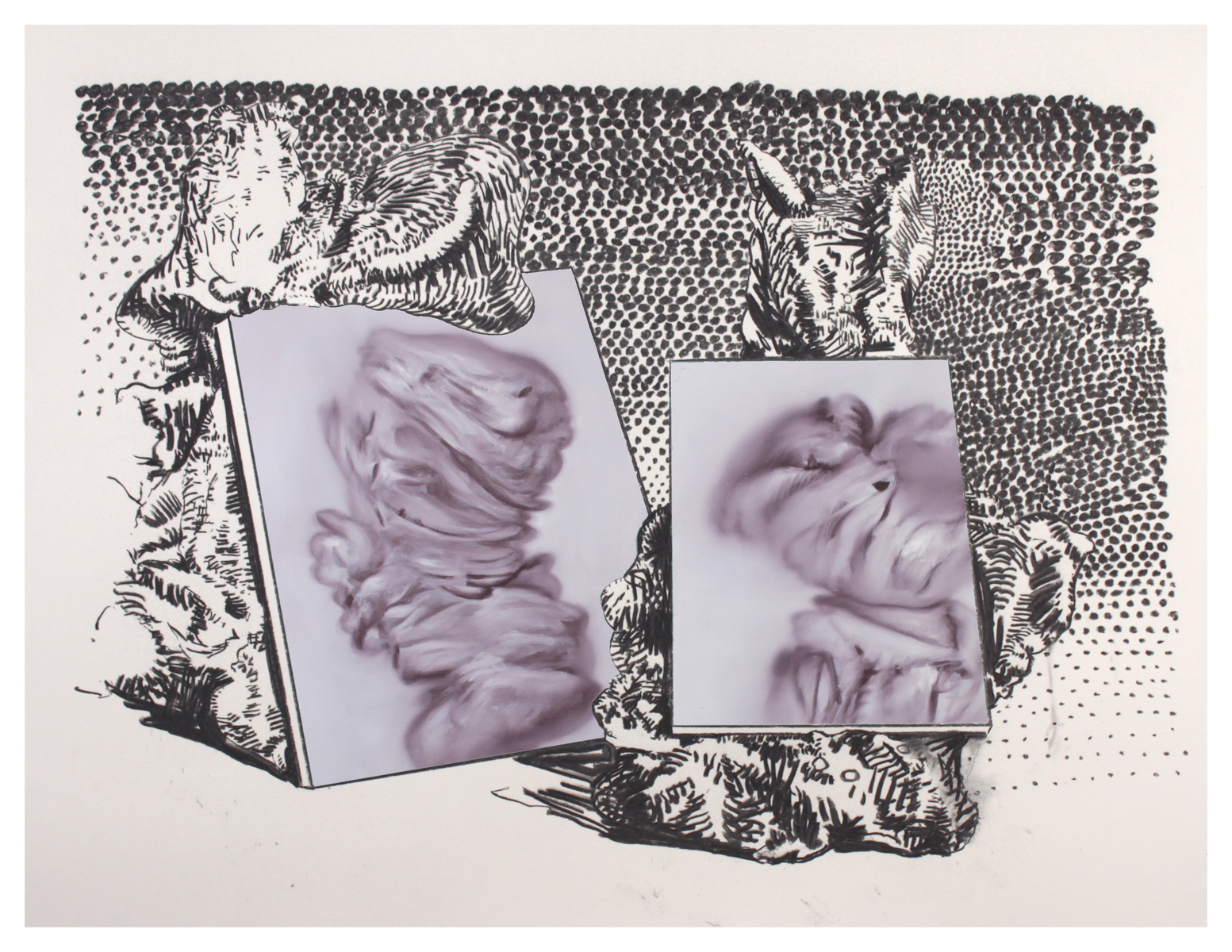 David Wolle
a Expon : Poupeinsky
May 18 - July 23, 2017
---
David Wolle necessarily advances in various directions. Working upstream as well as apart, on drawings or on sculptures made using modelling clay or salt dough, including necklaces of beads for children forming the premises for future paintings. At the Ceysson & Bénétière Gallery in Saint-Étienne, on Thursday, 18 May, 2017, we will aim to join the various strands in the work and phases of David Wolle's work for the first time.

The sketches made of modelling clay, constructions of happenstance or ex-votos, chosen to be exiled on the artist's canvases, succumb and are destroyed in this transfer. Thus are freed the figures weaned by the new challenges of oil painting. In this non-place, which is both elegiac and without anecdotes, David Wolle again subverts the first subject through the formats of his canvases and the chromatic notes they inspire in him. Tormented during the period of painting, the artist is on a tightrope, but refuses to play the easy card of a technical and mimetic translation of the clay sketch. He dismisses and defaces, incorporates and blurs the backgrounds, spaces and ornamentations, bringing to the fore the narrative of painting itself, between the excavation and the undermining of its turbulences, as absurd as they are plausible.

This organic, chromatic, obscene, pictorial or sculptural prowess is, however, extinguished in this din by the modesty that he chooses with which to show it. An indiscernible monster stifling every attempt to name it, to civilise it.
In his paintings that are so paradoxically eloquent, David Wolle endeavours to strip them of all literature and all mimetic rivalry, in order to keep them in a net of clues. They give birth to the splicing of sensations: space, matter, texture, light. Through his research, and with the anxiety that we can guess at, he pursues the metamorphoses of the real that painting generates at the moment of its representation, with this figurative threshold that he does not intend to cross. As though disfigured, perverse, a shadow theatre of… reveals itself, orchestrated on his canvases and recalling Goethe's poem Erlkönig (The Alder King). The child, seeing the ominous shadows fall upon him, is reassured by his father, who explains what is actually an omen as the mere effect of mist gliding through the woods. Do not you see, over there?

Norman Langenfeld, 2017.
Artist :
David Wolle
---
Visitor Information
Ceysson & Bénétière
8 rue des Creuses
42000 Saint-Étienne
Gallery hours:
Wednesday - Saturday
2pm - 6pm
T: + 33 4 77 33 28 93