Franck Chalendard
Bricoles et guirlandes de Noël
September 26 - November 23, 2013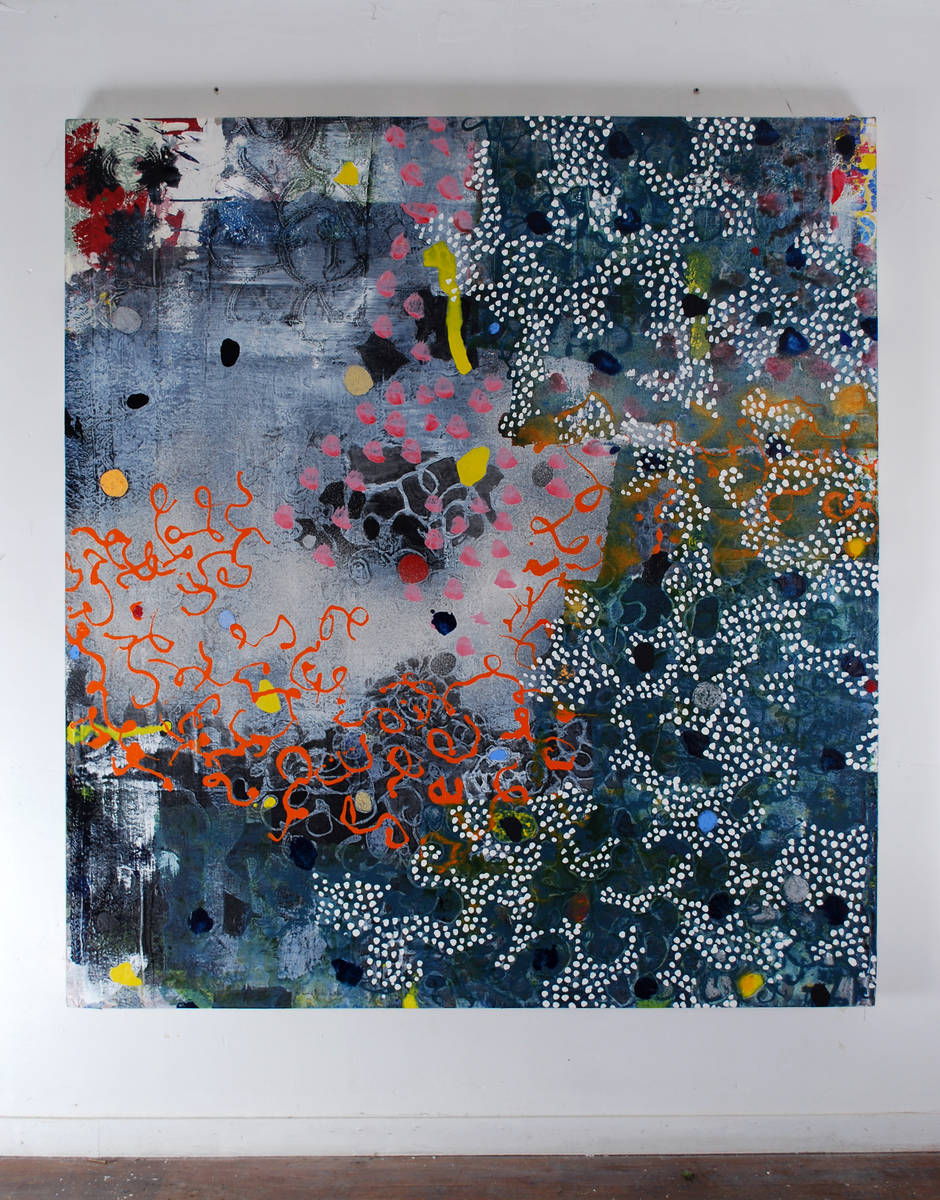 Franck Chalendard
Bricoles et guirlandes de Noël
September 26 - November 23, 2013
---
"CHRISTMAS TRIFLES AND GARLANDS"
Franck Chalendard favours painting, but he also draws and, through his intensely coloured "modules", ventures into the land of sculpture, a sculpture that is first of all the projection of painting beyond the flat plane, beyond the flatness to which it has been assigned for almost six decades. These "modules" are reliefs that evoke Picasso's Cubist assemblies, the precarious constructions of Schwitters and the crumpled canvases of Chamberlain. We are also reminded of Pincemin's sculptures and the boxes of Rauschenberg's Venetian Series. But as though painted, just as Frank Stella, whose baroque outburst fascinates Franck Chalendard, strove to paint.
These modules tackle a question concerning painting that traditional pictures, painting reduced to itself in its asserted flatness, leave aside or dodge. That of the time of looking. And that of a deconstruction to be renewed. They allow the artist to concentrate, in painting, a questioning which relates both to its existential necessity and its ability to overcome its material reality. Although this overshoot, however, should affirm this reality. The large paintings exhibited here bear witness to this quest for the sublime, to this "open" where, for Henri Maldiney, the painter "becomes a home for the world".
The Bernard Ceysson gallery will present a series of these modules for the first time in the gallery, as well as a selection of paintings and recent works on paper by the artist.
Artist :
Franck Chalendard
---
Visitor Information
Ceysson & Bénétière
8 rue des Creuses
42000 Saint-Étienne
Gallery hours:
Wednesday - Saturday
2pm - 6pm
T: + 33 4 77 33 28 93