ORLAN BEFORE ORLAN
October 18 - December 08, 2018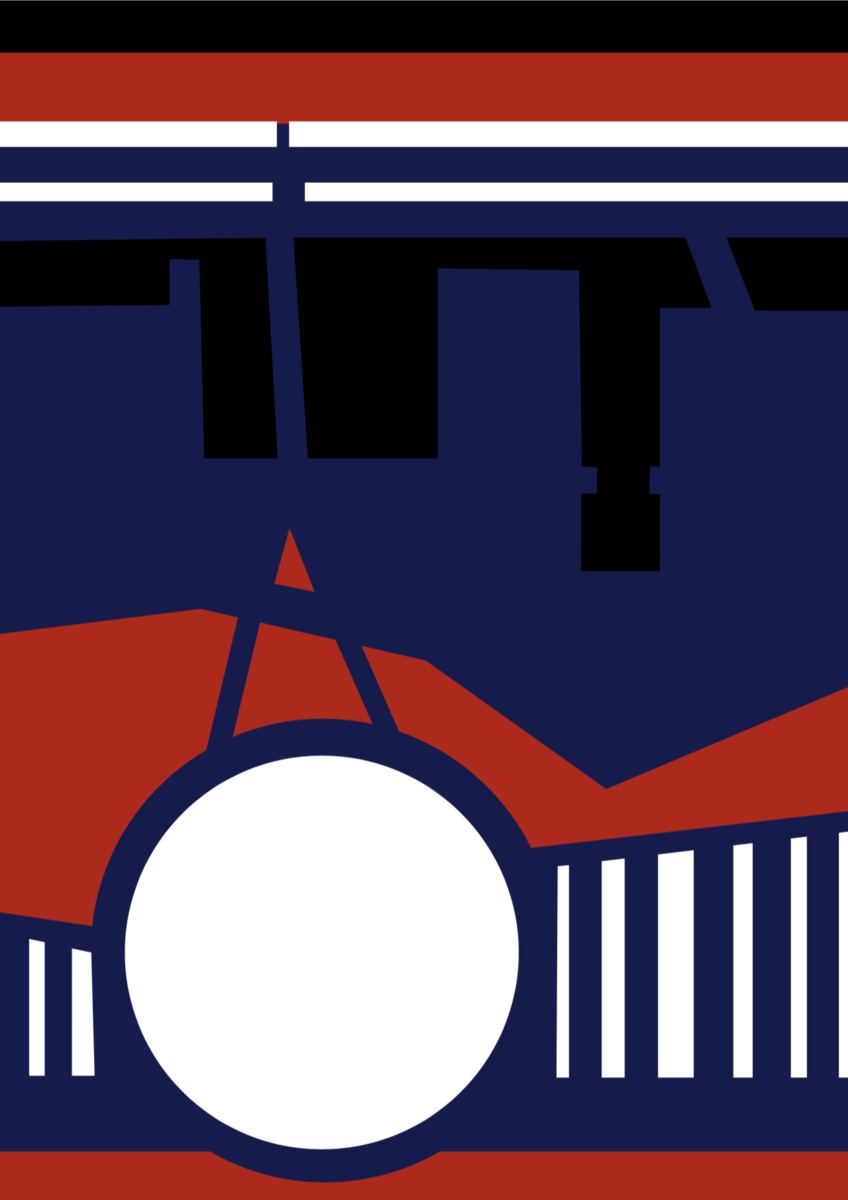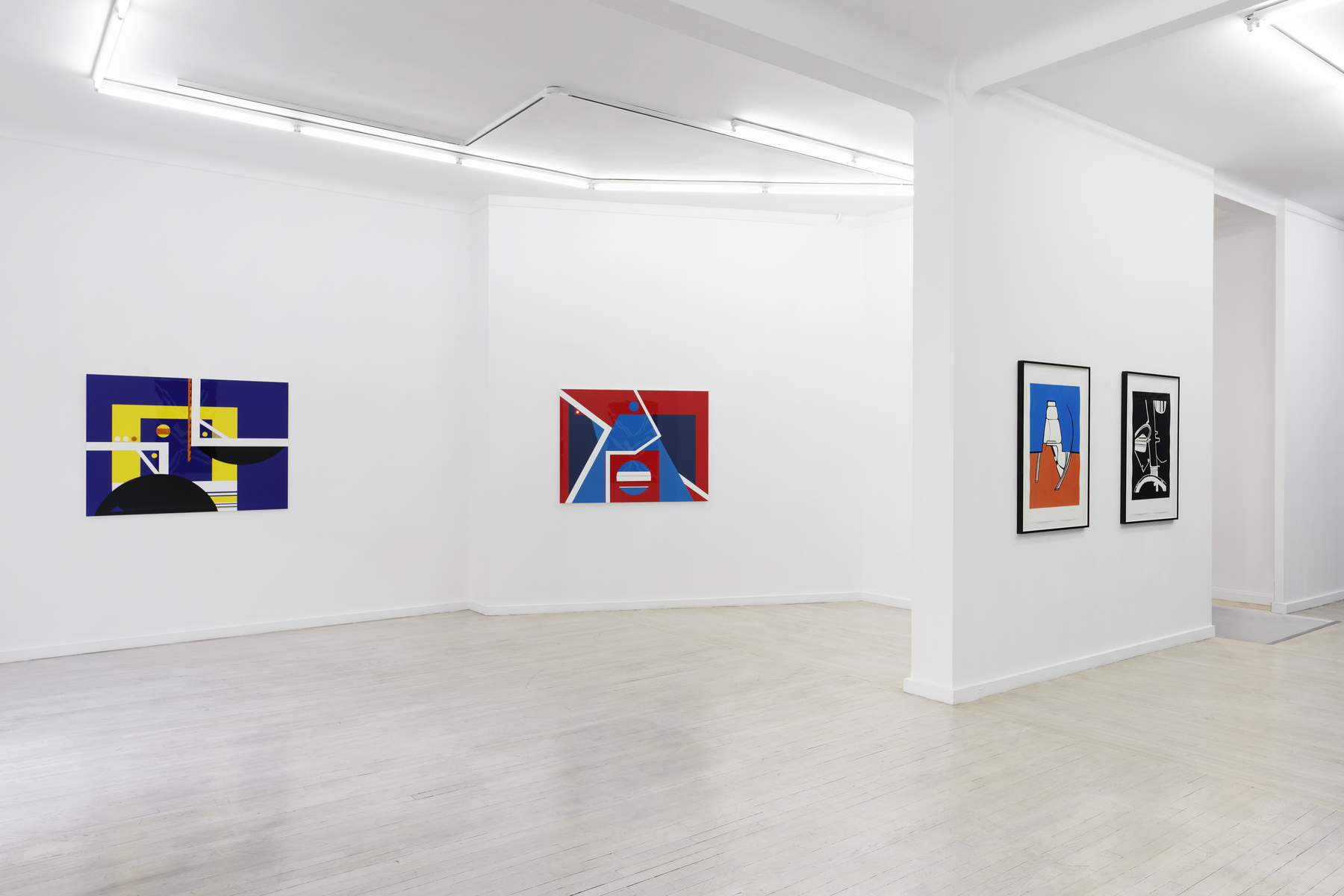 ORLAN BEFORE ORLAN
October 18 - December 08, 2018
---
Ceysson & Bénétière gallery is pleased to present the exhibition ORLAN before ORLAN.
Born in 1947 in Saint-Etienne, France, ORLAN will feature for the first time works she made between 1971 and 1974, entitled Problématiques géométriques. This exhibition will be the first part of a reinterpretation of the artist's career. ORLAN will be represented by our galleries as well as at international art fairs.

When considered in the artistic context of that time, the artworks Problématiques géométriques show a clear rejection of New Realism, kinetic art, exhausted figurations and the Supports/Surfaces movement, which was already entangled in unintelligible theories.
[...]
In some of ORLAN's works exhibited here, I am surprised by the symmetrical distribution of "patterns" in relation to a vertical and central axis, which divides the work in two parts while making it unique at the same time. With their geometrical configuration, one or two of these paintings make me think of the possible introduction of a human face. One can mention, as I did above, the Vitruvian Man by Leonardo, Fernand Léger as well as the muscled, yet a little androgynous, Modulor by Le Corbusier. However, in the geometric shapes assembled in these paintings, one may be tempted to see schematized representations of the inside of the "body a machine" by La Mettrie, reviewed from Picabia's mechanical drawings and Duchamp's bachelor machines. Maybe Supports/Surfaces played a part, providing ORLAN with an argument so as to reject the primacy that the art world then granted to this avant-garde. Instead of using a free, pleated and floating canvas, she made use of a hard, industrial and non-artistic support, without any denotation, connotation or intrinsic meaning such as the canvas. In this way, she heightened the brilliance of the enameled colors and the clear reification of paintings-objects which can almost be considered as sculptures.

Bernard Ceysson, foreword, in exhibition catalog ORLAN before ORLAN, Ceysson éditions d'Art, 2018.

In 1971, three years after the cultural revolution of May of 68', ORLAN was 24 and tired of gender roles. She found herself deeply despising patriarchal hierarchies, especially those found inside of domestic life, and desired a world outside of its restrictive boundaries. In granite countertops, parkay floors, patterned hand towels, and stainless steel appliances ORLAN did not see a home, but a facade of order; under the illusion of gentle housekeeping, she felt the oppressive, mechanical structures keeping everything in its place. The sexist codes of suburban life dictated women's labor, appearance, mannerisms, and sexuality. For ORLAN, this kind of space could never allow her to explore herself fully; instead of growing up to make a home, ORLAN began taking elements out of the house and putting them into her art.

Eli Hill, ORLAN before ORLAN, in the exhibition catalogue ORLAN before ORLAN, Ceysson éditions d'Art, 2018.

With these paintings, she goes back to the origins of the pure emotion that a work of art can elicit. These pictures are the only ones in her career that are not the manifestations of a verbal thought. These are paintings that come before words, before speech and, by extension, before birth. ORLAN before ORLAN. Instead of measuring the world with her body, she takes a step back to make way for a non- figurative form of geometry that organizes space, like the foundations of an intellectual experience – a geometry that her rigorously composed collages prefigured very clearly. The specific branch of mathematics that is geometry became a support for her imagination and would precede everything that was to come. ORLAN therefore went through a period that could be formally compared to constructivism and carries within it a subject in the making. Here, Baroque makes way for a style more reminiscent of Renaissance art, in which the human figure positions itself in relation to nature by attempting to t the circle inside the square. This powerful stylistic exercise revives the spirit of Descartes in his Discourse on the Method, which mentions "problems that can be constructed using only circles and straight lines." ORLAN applies this concept to perfection.

Léa Chauvel-Lévy, ORLAN, The Fundamentals, in exhibition catalog ORLAN before ORLAN, Ceysson éditions d'Art, 2018.

A book will be published on the occasion of this exhibition, in French and English (ORLAN before ORLAN, 23.5 × 31.5 cm, 128 pages, Ceysson éditions d'Art, October 2018).
Artist :
ORLAN
---
Visitor Information
Ceysson & Bénétière
23 rue du Renard
75004 Paris
Gallery hours:
Tuesday - Saturday
11am - 7pm
T: + 33 1 42 77 08 22