Sadie Laska
Nudes
September 28 - December 16, 2017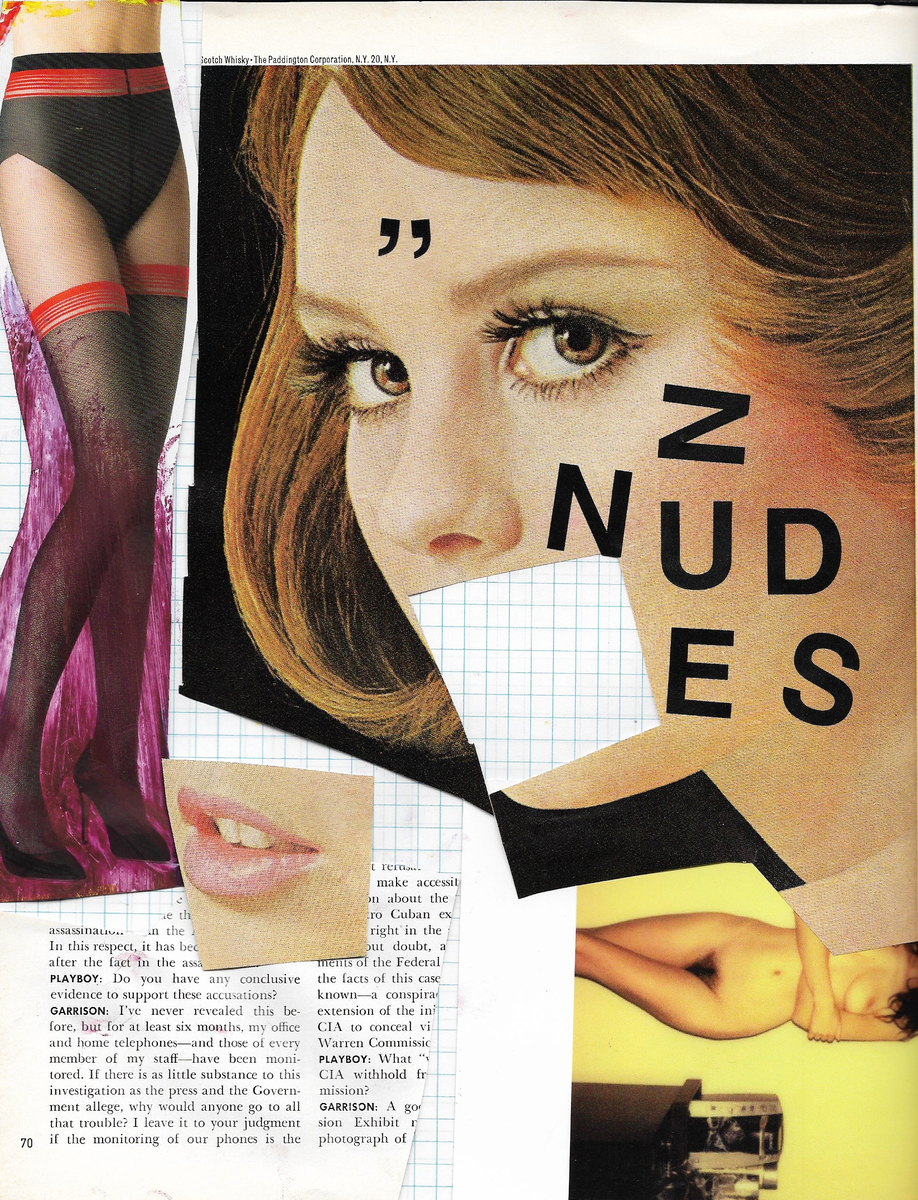 Sadie Laska
Nudes
September 28 - December 16, 2017
---
Ceysson & Bénétière are proud to present Nudes, an exhibition of new work by Sadie Laska. On view in the gallery is a series of paintings that Sadie Laska produced this summer in Austria, while in residence at SO ART. To make these works, Laska pulled from a collection of loose, energetic drawings that she made while looking at models in glossy print magazines, mostly naked women in vintage issues of Playboy. To translate the gestural quality of her drawings to a larger scale, Laska projected her images onto canvases that she painted in a manner familiar from her previous work, variously layered with vibrant fabrics, strong shapes, and skeins of bright color. Laska traced the central figure in each work with spray paint, generally following the contours of her projected drawings, and registering them in a single pass. The immediacy and risk associated with this process - you only get one shot with spray paint - lend her paintings the jumpy energy of a line drawing, where gesture, proportion, and line-weight conspire to assemble a human form.

Laska's paintings have long traded in color and attitude, and her recent canvases build upon the visual strategies she developed in earlier bodies of work. Often cobbled from surprising materials and unconventional supports, her compositions regularly incorporate found objects and strange fabrics to assemble forms that buzz with energy. In many of her paintings, disparate forms are laced together with brightly contrasting lines of spray paint, which often feel like lengths of string put in place to hold together her compositions. But Nudes marks a shift in Laska's approach to the painted line, where instead of using spray paint to provide a structure, she exploits the material to describe a form. Though spray paint still lends structure to her paintings, Laska's punky lines are suddenly representational, in a manner that encodes her gestures and animates her forms.

Zach Fischman, 2017.

Artist :
Sadie Laska
---
Visitor Information
Ceysson & Bénétière
8 rue des Creuses
42000 Saint-Étienne
Gallery hours:
Wednesday - Saturday
2pm - 6pm
T: + 33 4 77 33 28 93