Scar/face
curated by Hugo Vitrani
June 28 - August 04, 2018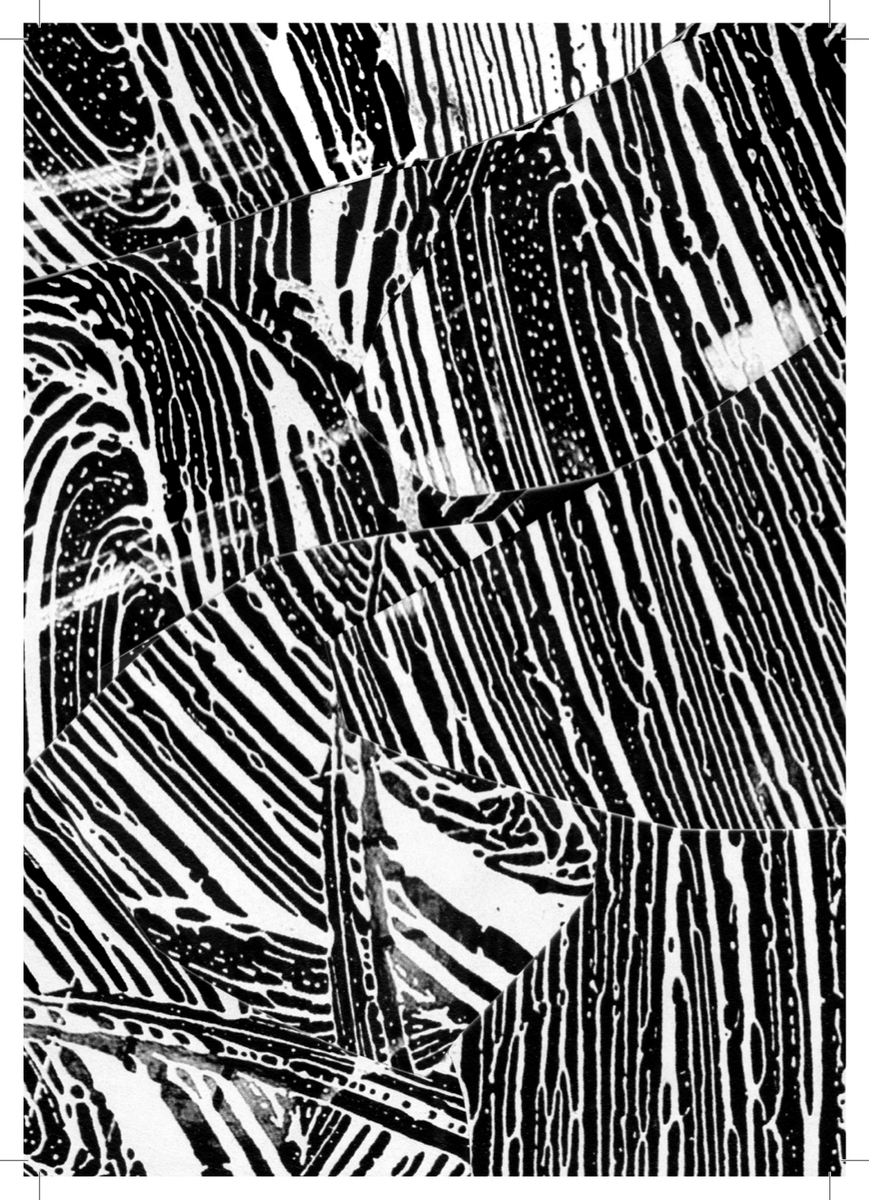 Scar/face
curated by Hugo Vitrani
June 28 - August 04, 2018
---
"And so it was that you had to destroy and destroy and destroy"
Yves Bonnefoy, in Imperfection is the summit.

The negotiation started with a bad dry whisky shot. A bottle of Jack Da in hand, young Robert Rauschenberg nervously knocked at Willem de Kooning's door one morning of 1953 to ask for a drawing. Artworks exchange is very common among artists, but less so when the exchange is non-reciprocal and that the work is to be destroyed. Destroying a De Kooning: originally, Rauschenberg wanted to create a work from destroying one of his owns, but after a couple of failed attempts, he realized that the erased piece had to be that of another famous and sacrosanct artist. It ended up being the big boss of abstract expressionism who accepted yet with one condition. "It can only be a useless drawing" said WK. And Rauschenberg erased it.

Different time, different tools: during several months, between March 2015 and May 2016, the blind of a shop located Rue Jarry became the stage of an ego war between several rival painters, SAEIO and the UV (Ultra Violents) crew, both known for their practice of street vandalism. In response to these systematic attacks, SAEIO, who were interested in the notions of vandalism and erasure, appropriated the outline, shapes and signatures of those who were covering his graffiti pieces. A street fragment later transferred on canvas, turning historical painting into argument painting.

Generational war? Celebration? Or street competition between two artists covering each other until only one is left king of the street… the controversial works "Erased de Kooning Drawing" (1953) and "Démarches de Lutèce" (2016) remind us that, since the birth of cave painting up to the rise of the graffiti movement that rips urban landscapes apart through the modern era that put an end to bougie eloquence, the power of art has often burst out of its own disfigurement.

Light my fire

Creators always destroy. And sometimes, willingly or not, art is self-destructive: as proven by Tinguely and his work "Fragment from Homage to New York" (1960) or the photograph of Christopher Wool's carbonized studio - an artist which work is also characterized by nocturnal waste - on a night of February 1996. Fire fascinates. It burns the voluntarily cheap and kitsch popular materials of Patrick Saytour, who likes to destroy mediums and surfaces he tackles from the perspective of their counter-forms, waste and scraps. Fire also takes up Anita Molinero's melted plastics, for whom art is an industrial and residual burnt-out toxic matter. A nightmarish and irreversible excrescence born out of power relationship. The orange and blue flame of the BIC lighters used by Olivier Kosta-Théfaine proposes another version of the ghetto youth's writings who kill time degrading the entrance hall of their low-rent buildings, as did Charles V's pyromaniac soldiers burning archways and domes with black smoke when they were not carving Rome's walls with the tip of their dagger or red chalk.

Throw up

The street is a surrealist scene that gave way to "Throw away art", according to Restany who assimilated "the art of the street, of the waste, of discarded objects, to a metaphoric game, a recreation in re-creation. A game that picks up waste-object to bring it up to a new dimension of complete, poetic and human expressivity". Art and obsolescence also pair up for SKKI©, a Baudelaire-style ragman from the Anthropocene century whose work tackles, among other things, the tragedy of Stuart Chase's waste and Bernard London's texts - the economists who coined the concept of planned obsolescence at the end of the 1920s today implemented by Apple. Art is a deconstructed waste highlighted with paint for artist Sarah Braman who assembles broken shapes and directly manipulates precarious materials and low tech. Her sculptures echo SKKI©'s day-to-day photographs published on Instagram as well as the early works of Anita Molinero who turned waste into sculpture and sculpture into waste. In the 1980s, Molinero was interested in the dynamics and fleetingness of what was happening in the street: a biting spirit also found in the wild pieces of Aline Bouvy, for whom art is also spit and piss. In the work of Nicolas Momein, material is polished, swallowed and digested. Reaching its own limits, it reinvents itself from the edge: art is bestial.

Ex-shapes

Eyes listen, the handmade installations of experimental musician Wouter Van Veldhoven include old machines, televisions, technical knobs, plastic tubes as well as cobbled and automatized violin bow to desynchronize and destructure sounds. Art is violent: it beats up the mechanically-pressured materials in Pugnaire's & Raffini's films and sculptures. Art disrupts space: in Antwan Horfee's work, lines are cut, superposed, weaved, and brought to life between figuration and abstraction, drawing and painting. A deconstruction of the city and the laws, of paintings, of art history and his heritage (from Japanese cartoons and underground comics from the 1930s to the inflatable cities of Peter Cook and bad tattoos). Holly Hendry's sculpted lines question the limits between inside and outside, play with it and take it down. A combination of scientific techniques and images (from medical to geographic dissections) with the aesthetics of the waste found in the cracks of our environment, like chewing gums stuck in asphalt splits.

From burnt out to disfigured, dissected, broken down, spitted out, polished, swallowed, discarded, forgotten materials and ideas, vandalism is creative. The works featured in the scar/face exhibition could refer to the words of Bataille: "the flash of destruction is, in the trap of life, the bait which does not fail to entice us". Art is the damage that disrupts the order suffocating the world, chico. And everything in it.

Hugo Vitrani, April 2018.