Sherman Sam
Nightclubbing
January 13 - March 03, 2018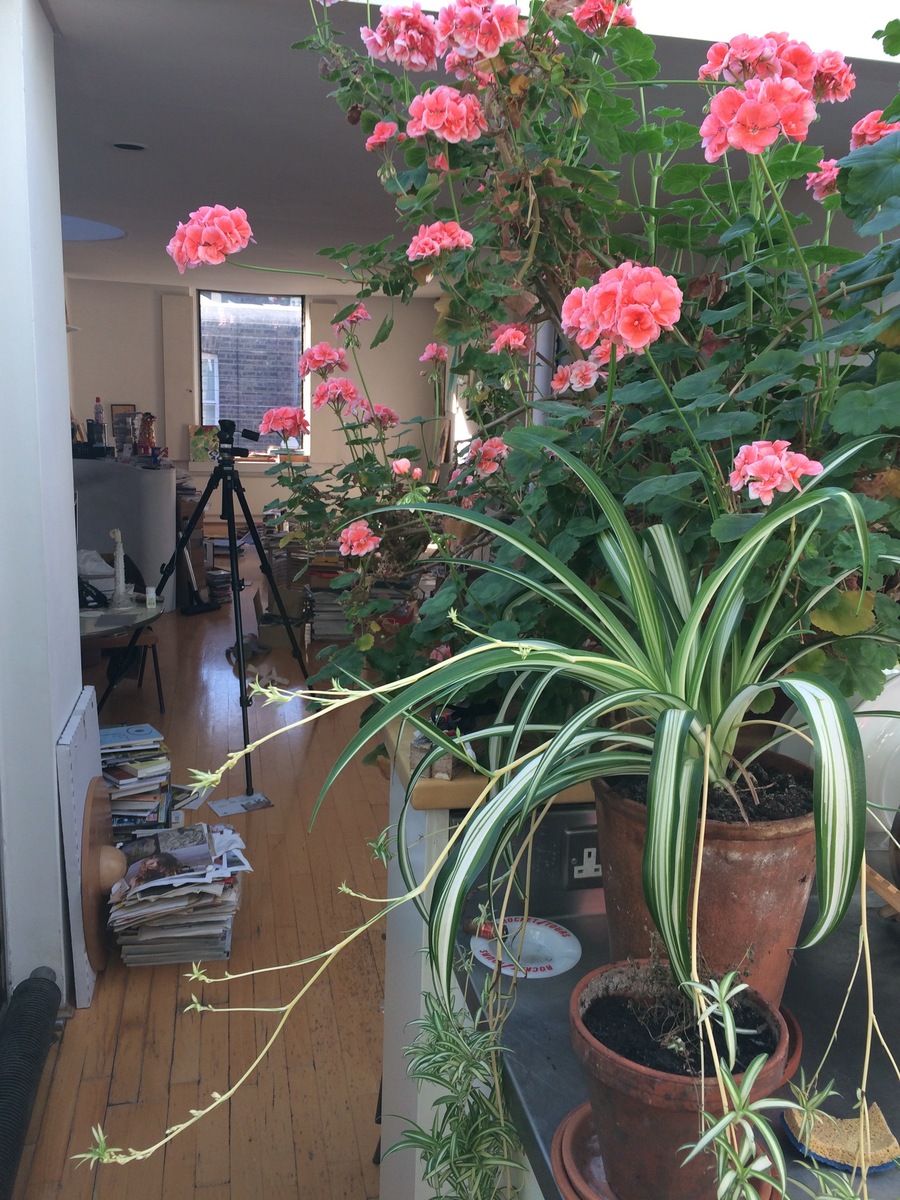 Sherman Sam
Nightclubbing
January 13 - March 03, 2018
---
Ceysson & Benitiere is pleased to present Sherman Sam's first exhibition with the gallery and in Luxembourg. The title "Nightclubbing" comes from the 1981 Grace Jones album. Sam finds titles for his paintings from song lyrics and names for his exhibitions from the titles of albums. The 'found' quality of these names brings an extra layer to his art's meaning, which otherwise he describes as without referent and "some what" improvised. He insists that this "does not leave us with meaningless objects. Though the paintings are non-representational, his preference is for the word 'abstract', as they are, in his view, objects on the edge of meaning. Abstraction he says is
" a more speculative form. No other mode quite offers the same sense of openness. Or fluidity. I realize this seems a contradiction when one is speaking of singular flat objects. Abstraction can be speculative; it can be uncertain, as life is; it is open to possibility (of interpretations), as life can be. It is not a closed form, as some conclude it is. It is not symbolic, least not the kind I am thinking of. That is it can pose or embody flux - open questions in ways that representation cannot."
His paintings and drawings are intended to be seen over time and thought over - he frequently describes them as slow objects for a speedy world.
He says of his method:
"At any one time there are some 15-20 works in progress. Some of these have just been sitting in the studio for some years. I would say that half of them are getting more attention than the rest. I move them round, glance at them. A touch of paint here and a touch there, that's the main action, and not always every day. BUT it is the looking and trying to stumble on to a solution or way forward that takes the time. Well, sometimes it's not a stumble, but the accidental path is always the most satisfying because it's so much less predictable. So even those seemingly forlorn pieces sitting around collecting dust, are really still being thought over somewhere in the back of my mind.
How does a painting come together? First I cut and assemble the panels. So when I begin to paint, they already have some sort of determined rectilinear shape. Then I make some marks on the primed panel, maybe a splatter or two, or in earlier pieces a light wash. These actions determine some of the under structures of what becomes the painting. Likewise my drawings follow a similar process. They come about in a process of, lets call it, searching, working through, erasure and then finally equipoise. They too are cut from larger sheets of paper. Both drawings and paintings are the result of some kind of spontaneity and predetermination."


Sherman Sam was born in Singapore and is now based primarily in London. He has exhibited internationally, including one-person shows at The Suburban (Chicago), the Rubicon Gallery (Dublin), Lugar do Desenho (Porto), the Centro de Arte (San Joao de Madeira, Portugal), Some Walls (Oakland, CA) , Equator Art Projects (Singapore) and most recently at Annka Kultys Gallery (London). His work has also been included in numerous group shows in Europe, America and Southeast Asia, including M6: Around London (Andratx,Majorca), Plan D, an exhibition which he curated (Portugal, Ireland), Rhyme not Reason at the Janet Kurnatowski Gallery (Brooklyn), Connected at Feature Inc (New York), The Theory and Practice of Small Paintings at Equator Art Projects (Singapore).

Artist :
Sherman Sam
---
Visitor Information
Ceysson & Bénétière