Amina Benbouchta
One pound of flesh
February 23 - March 25, 2023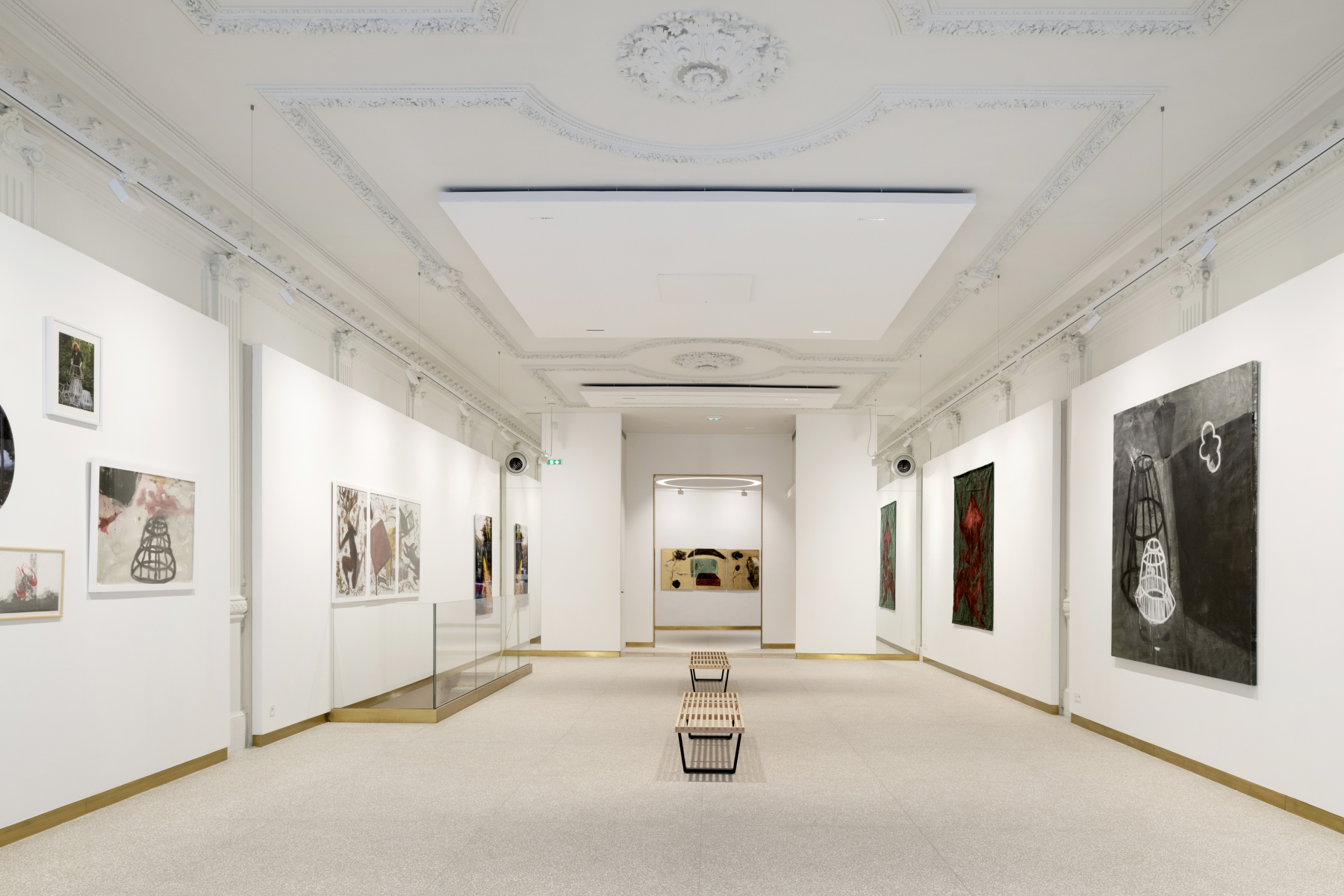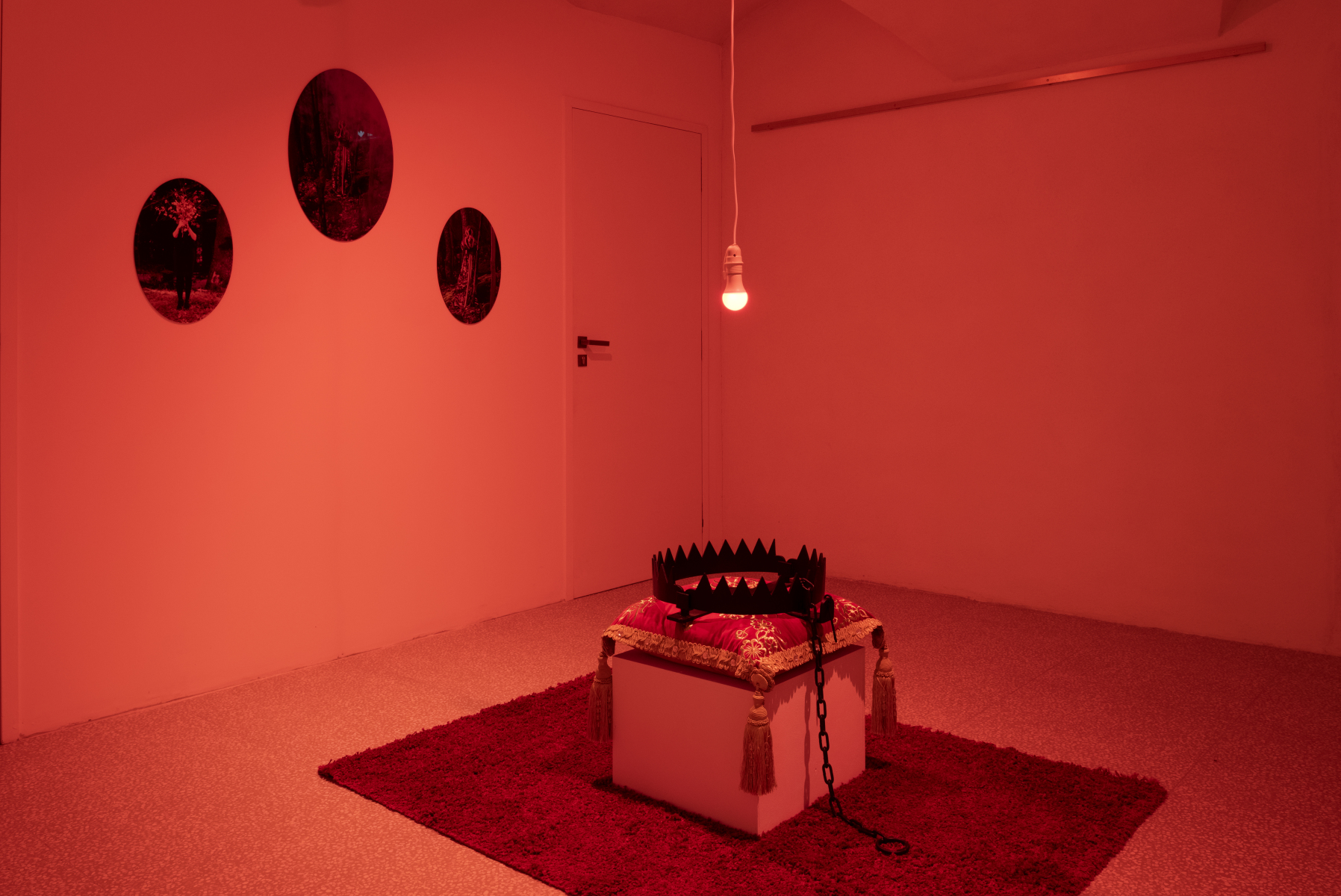 Amina Benbouchta
One pound of flesh
February 23 - March 25, 2023
---
Ceysson & Bénétière Lyon is very pleased to announce the first exhibition of the work of Amina Benbouchta opening on February 23, 2023. 
Through her installations, paintings, and photographs, Amina Benbouchta explores the ambiguity of women's conditions in a society where they are honored and sacralized on one hand, and belittled and threatened on the other. In her work, she evokes this gap or balancing, depending, between the norms of contemporary life and those of tradition, through her emphasis on the contrast between the beauty of forms, colors, and materials, and other recurring elements alluding to confinement, oppression, and submission. Thrown, like Alice, into the heart of a reality/fiction she tries to make sense of, the artist explores the violence and kindness of our complex time in a sensitive way. She opens a poetic path in which universality tells her aspiration to freedom. 
Amina Benbouchta has opened a unique path in the Moroccan contemporary art landscape. While renewing the very old confrontation with painting, its tradition, and codes, she also develops a work around volume and space. She explores her recurring themes, objects of memory or retinal persistence, on canvas and paper or in the form of installations that play on scale and materials. An archaic body is speaking through these forms presented in a subtle play of veiling/unveiling, appearance/concealment, a play of transparency also present in her recent work on altuglas, at the surface of a reality that remains nonetheless violent and dark. Always on the edge, Amina Benbouchta, from this part of the world where she creates her work, claims it is possible to stand in a universal relationship with the world and remain outside of identity issues. Our inner landscapes, the memorial images we conjure up inside, even if heterogeneous, reconcile us with ourselves and question this relationship.  
Artist :
Amina Benbouchta
---
Visitor Information
Ceysson & Bénétière
21 rue Longue
69001 Lyon
Gallery hours:
Tuesday - Saturday
11am - 6pm
T: +33 4 27 02 55 20