Bernar Venet
Reliefs
September 18 - December 23, 2021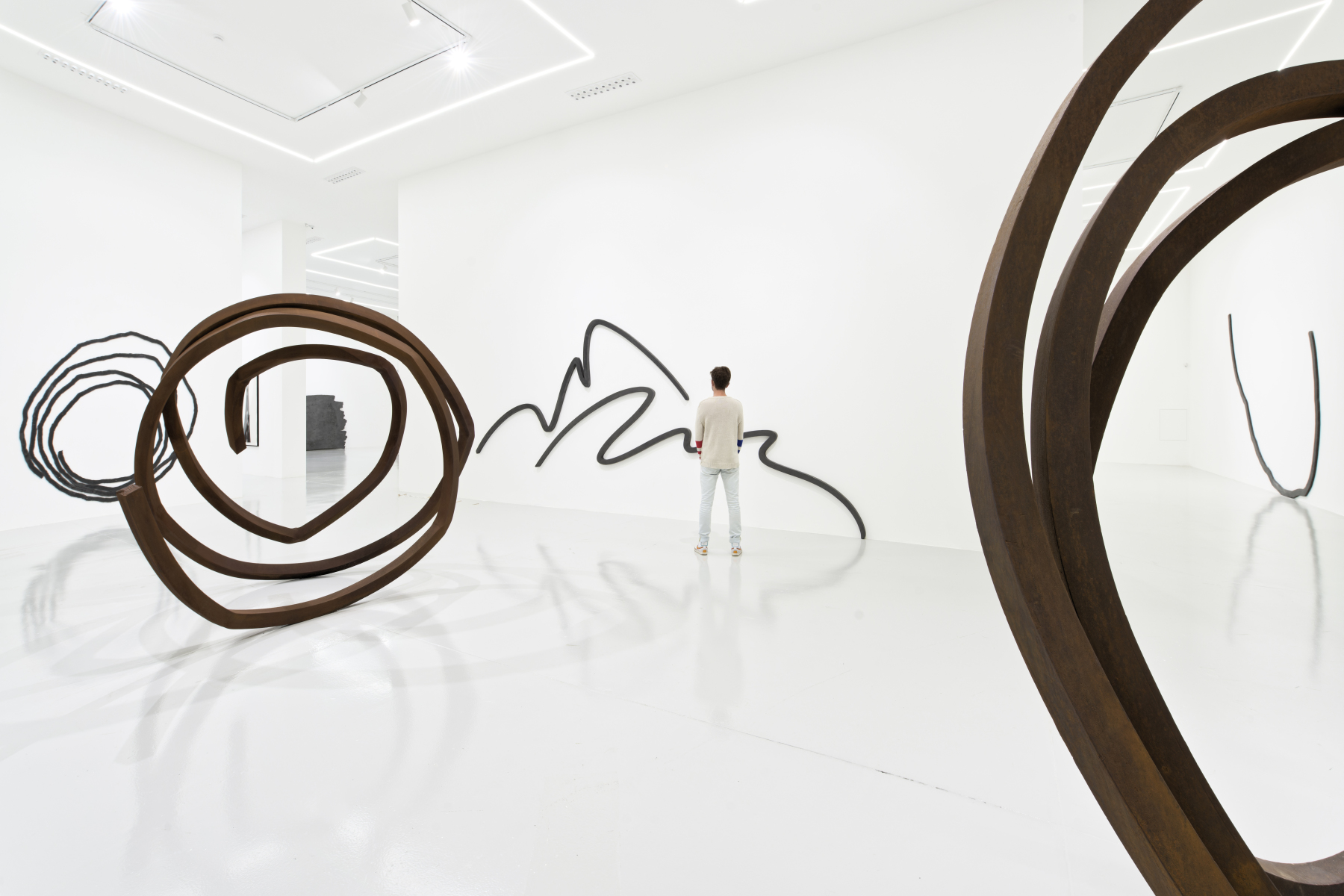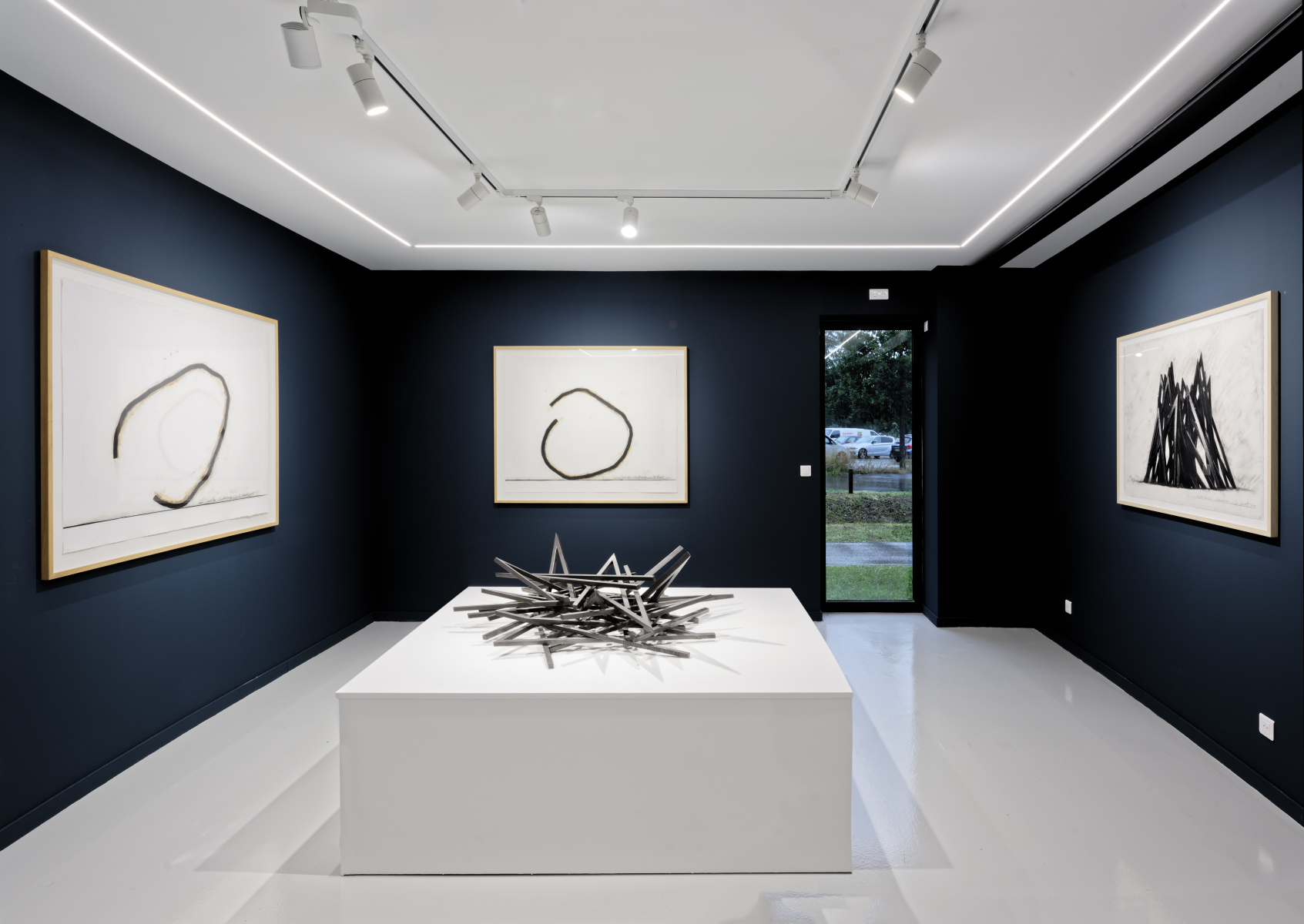 Bernar Venet
Reliefs
September 18 - December 23, 2021
---
Ceysson & Bénétière is happy to announce the opening of its new Saint-Etienne venue, on September 18, 2021, with an exhibition dedicated to Bernar Venet's bas-reliefs, sculptures and works on paper. The gallery wants to pay a tribute to this exceptional artist, whose personality always kept him from « looking, by all means, to adopt the dogmas of one artistic movement, neither that of concrete art nor minimal or conceptual art, despite being one of its historic founders » — Alexandre Devals.
After having explored the transposition of mathematical formulas into paintings for a while (into blueprints), Bernar Venet has spent the last decades working around lines. It was in 1976, after a period of creative break, that the artist started to explore and unfold the infinite possibilities of straight lines, arcs, and angles. These lines, self-referential and removed from all narrative attempts, first took the shape of drawings and paintings, then wooden bas-reliefs, and finally steel bars installations. Bernar Venet's compositions are neither intuitive (in the sense of a sculpture progressively taking shape as the creative process goes), nor pre-established minimalist systems. Venet's speaks the language of the unpredictable. His lines are often capricious and organized within big collapsing structures. They are random combinations for never-ending compositions. Venet's work never seems totally finished, as the artist changes his composition until the end. His perspectivist vanishing lines contract and contort within metallic volumes, like in Gribs and other deep black surfaces.
Bernar Venet's openly engages in a power struggle with material, which is always dependent on technical constraints. As he says himself : « I open pathways, but at the same time, I am guided by the steel bar. It opposes me and refuses to bend to my will to power. In this game of compromise, I have to respect the free will of the bar ». If we follow the artist's line of thought, his sculpture takes up a choreographic dimension resulting in various shapes and textures. Between human impulse and metallic resistance, shapes collide and unfold, reaching a state of respectful harmony with the original material. « I want my sculptures to retain their atomic mass, their relationship to gravity, and I respect their characteristics, their difference, and their identity. »

To prolong his Parisian retrospective show dedicated to the period from 1961 to 1963, our new Saint-Etienne venue will unveil the wealth of Bernar Venet's multifaceted work in its vast gallery space. As Loic Bénétière underlines : « it is for artists like him that we opened this venue, which is made for monumental works. »

On the occasion of Bernar Venet's 80th birthday, the gallery wanted to celebrate its long-term collaboration with the artist through a duo of exhibitions accompanied by the publishing of two new catalogs on the artist : Bernar Venet. Drawings and Pile of coal (Ceysson Éditions d'Art).

Artist :
Bernar Venet
---
Visitor Information
Ceysson & Bénétière
10 rue des Aciéries
42000 Saint-Étienne
T: +33 4 77 33 28 93