Denis Castellas
June 23 - July 31, 2021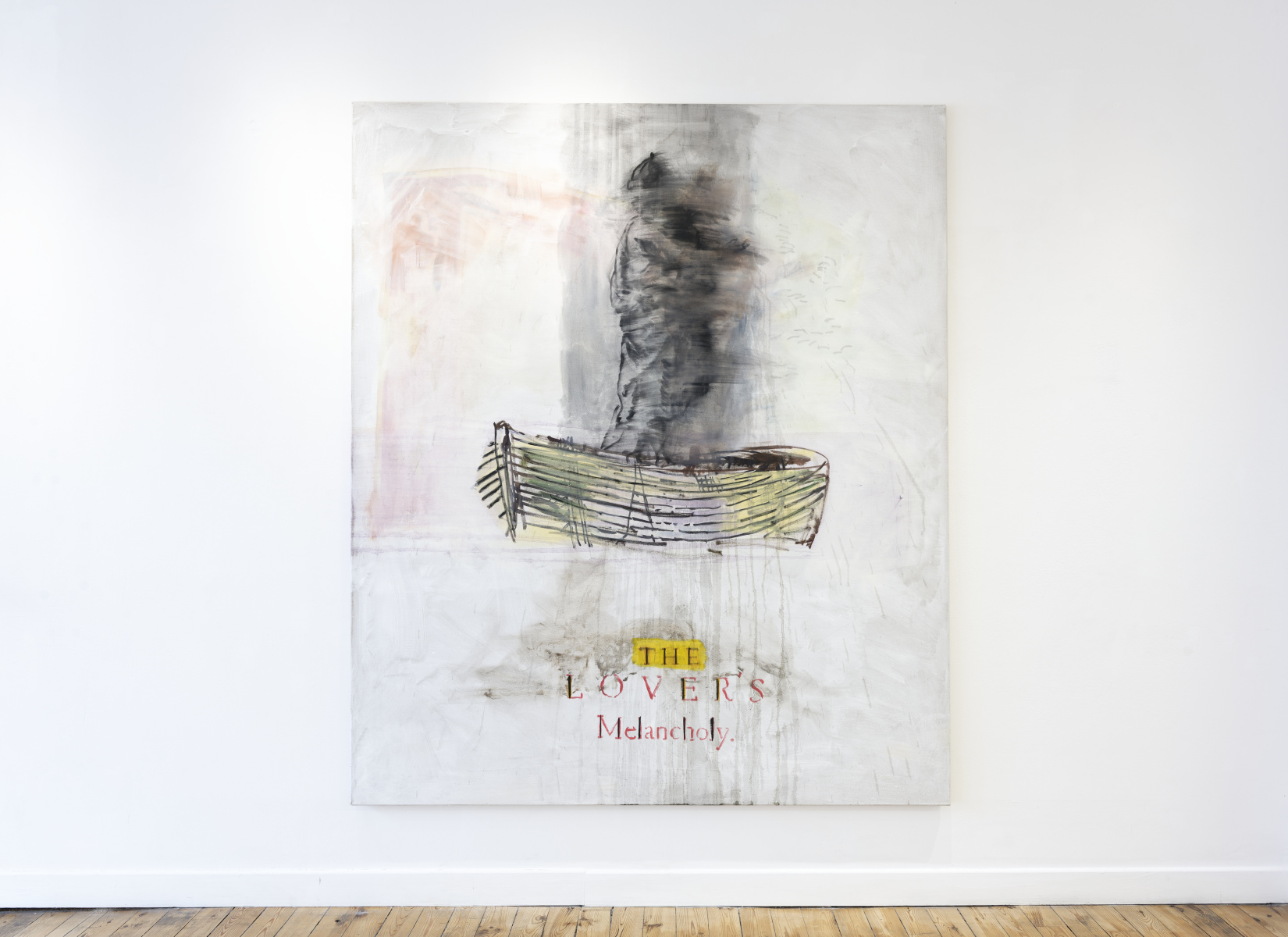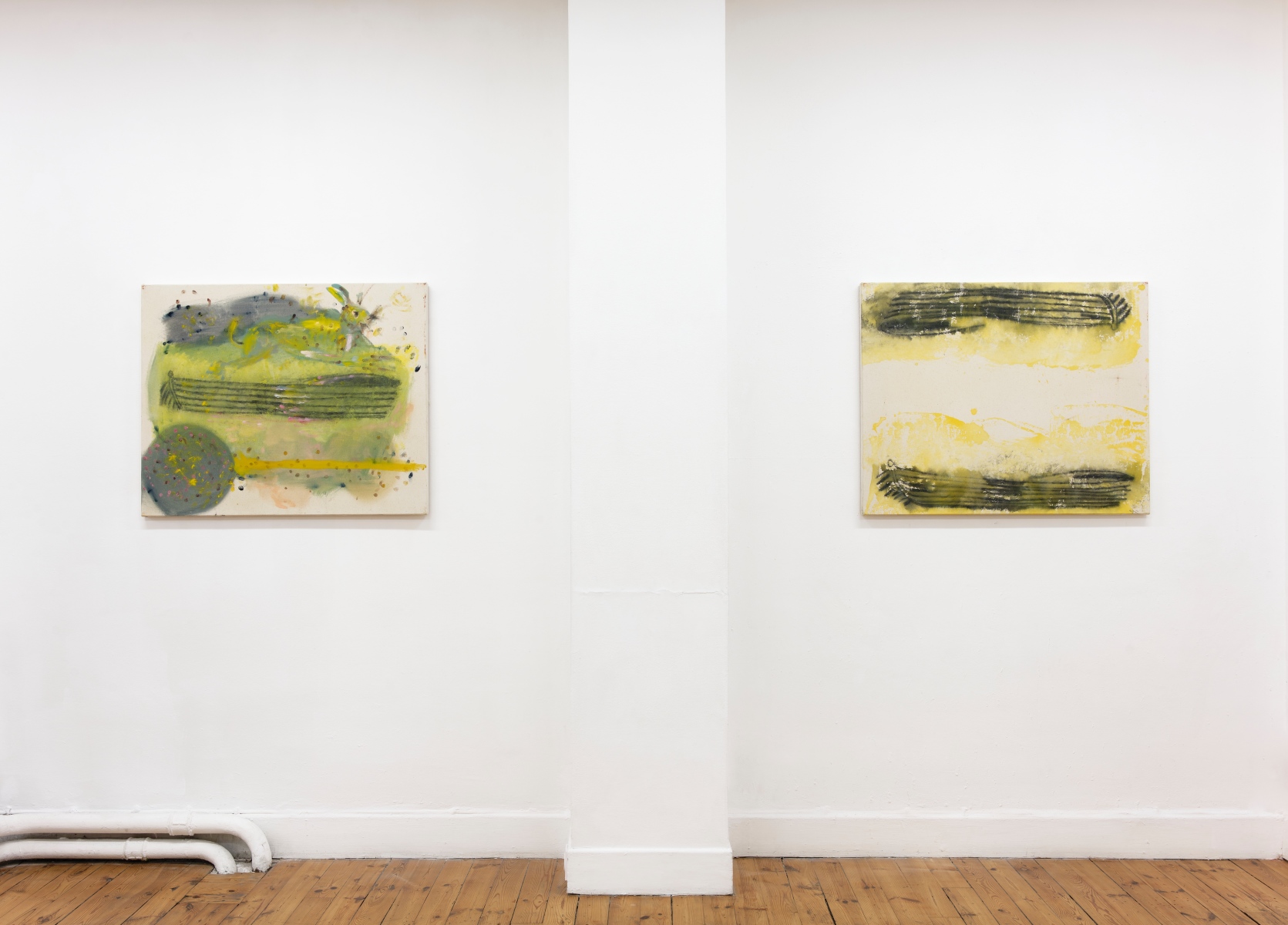 Denis Castellas
June 23 - July 31, 2021
---
Denis Castellas, Floating works.
We have known for a long time that painting could reflect images. And because our surrounding reality is overwhelming, we take pleasure in seeing these images extracted and reduced to the essential, sometimes even turn into poems. It might be the best way to make them readable, and to open the doors of interpretation.
What we know less about painting is its propensity to reveal what remains from oblivion, since we spend our time erasing from our memory what once made an impression on it. Painting can capture feelings of dizziness, single out an image and keep it afloat on the surface of the canvas used as a stable ground. Figures seem to be floating in Denis Castellas's often impressive canvases: one predominant, more or less defined, more or less finished, more or less triumphant, surrounded by a few satellites that temper its meaning. The background is often blurred, obscured even, to better highlight one motif on the surface that deserves to be isolated and singled out from the ambient surge of icons. It can be a portrait, an interesting object (a "sym-bowl", a polyhedron, a boat), a more or less identifiable silhouette, or a random occurrence. In Castellas's work, the figure becomes a reminiscence, exuding a specific aura on the surface that seems to invite us to more lightness, more detachment, and poetic distance. This aura can become hazy and ghostly, a bit like when we wake up and can only remember the impression or emotion we felt in front of images we no longer see as clearly and lucidly as in our dream.
Some of Castellas's recent paintings are mainly blurry, and the figure, almost entirely erased, is reduced to a vaguely outlined shape, to luminous vibrations, in short, to the unimaginable. Collages, tape grids and pictorial punctuations bring us back to the canvas as a guardrail, from which one can, as the poet said in fact, capture dizziness and seize images – but painted, with textures and physical gestures, embodied. Castellas is interested in the constitutive elements of Painting (support, gestures, colors, etc.), the floating figures being one of them, and the emerging tip of the iceberg.
Paintings reflect a state of mind, a state of the soul, which is often associated with landscape in the poetic tradition. And the way Castellas lays out signs on the surface of the canvas is evocative of landscapes.
Bernard Teulon-Nouailles
Artist :
Denis Castellas
---
Visitor Information
Ceysson & Bénétière
8 rue des Creuses
42000 Saint-Étienne
Gallery hours:
Wednesday - Saturday
2pm - 6pm
T: + 33 4 77 33 28 93