Gloria Friedmann
Avant l'après
March 24 - May 14, 2022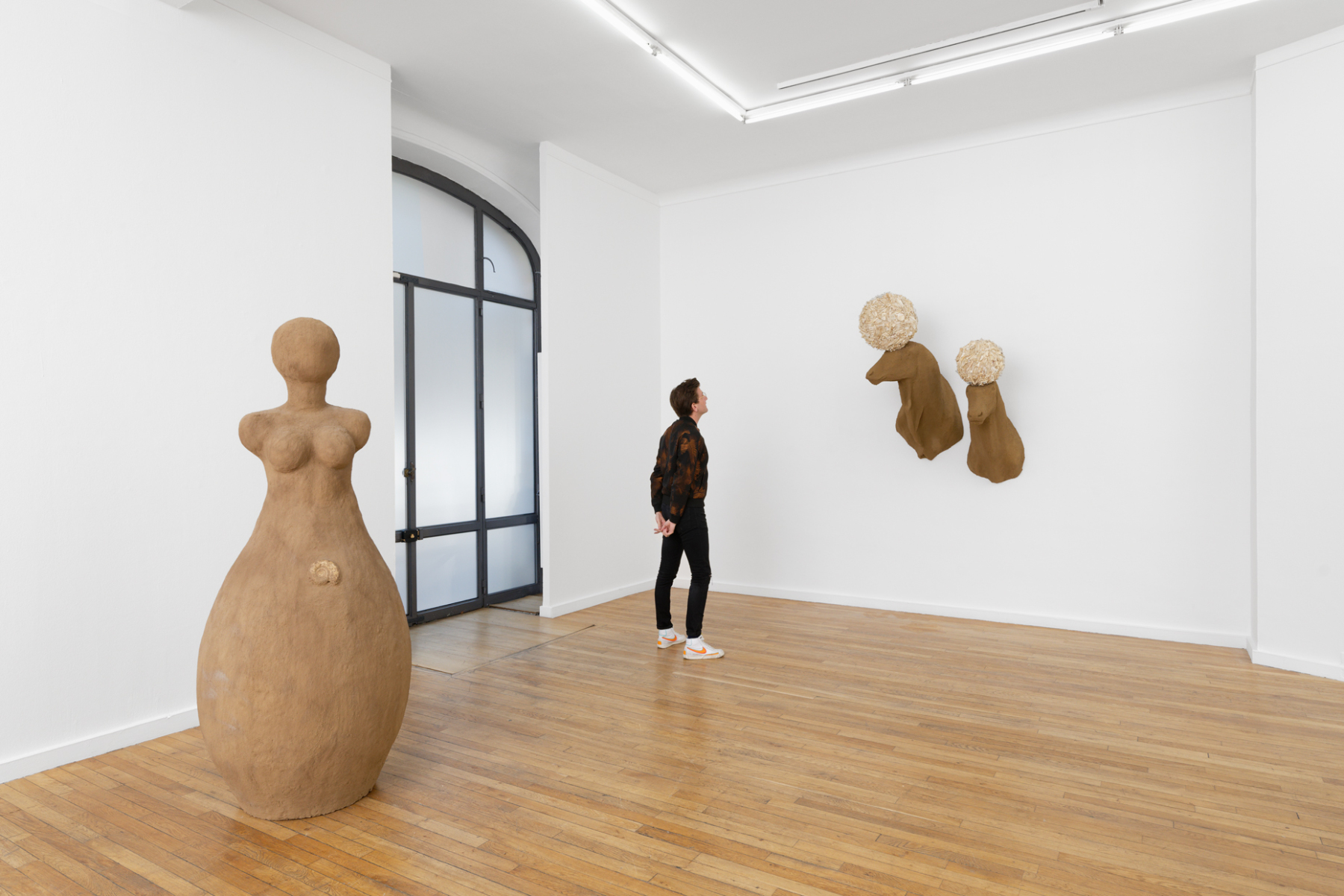 Gloria Friedmann
Avant l'après
March 24 - May 14, 2022
---
Looking at the living world before it changes. Looking at our world before the after. I am not trying to predict the future but to capture the present through artworks that imagine the future. 
I feel a deep love for living creatures in all their forms. And I will always wonder about our place as human beings on this planet. 
In my sculptures, paintings, and drawings, I always show two worlds at the same time, juxtaposed and multifaceted worlds. I truly believe in the connections between seemingly unrelated things. 
In the exhibition, I present humans in fantasized forms while animals remain in their authentic image. 
We would see things differently if we accepted to consider ourselves as an animal among others. We would no longer need to change the world. How relaxing!  
One thing is for sure: the planet will live long after us! 
Between the before and the after, the present is ours. 
Gloria Friedmann, February 2022
Artist :
Gloria Friedmann
---
Visitor Information
Ceysson & Bénétière
23 rue du Renard
75004 Paris
Gallery hours:
Tuesday - Saturday
11am - 7pm
T: + 33 1 42 77 08 22