Jean Messagier
Paradiana
December 16, 2021 - February 12, 2022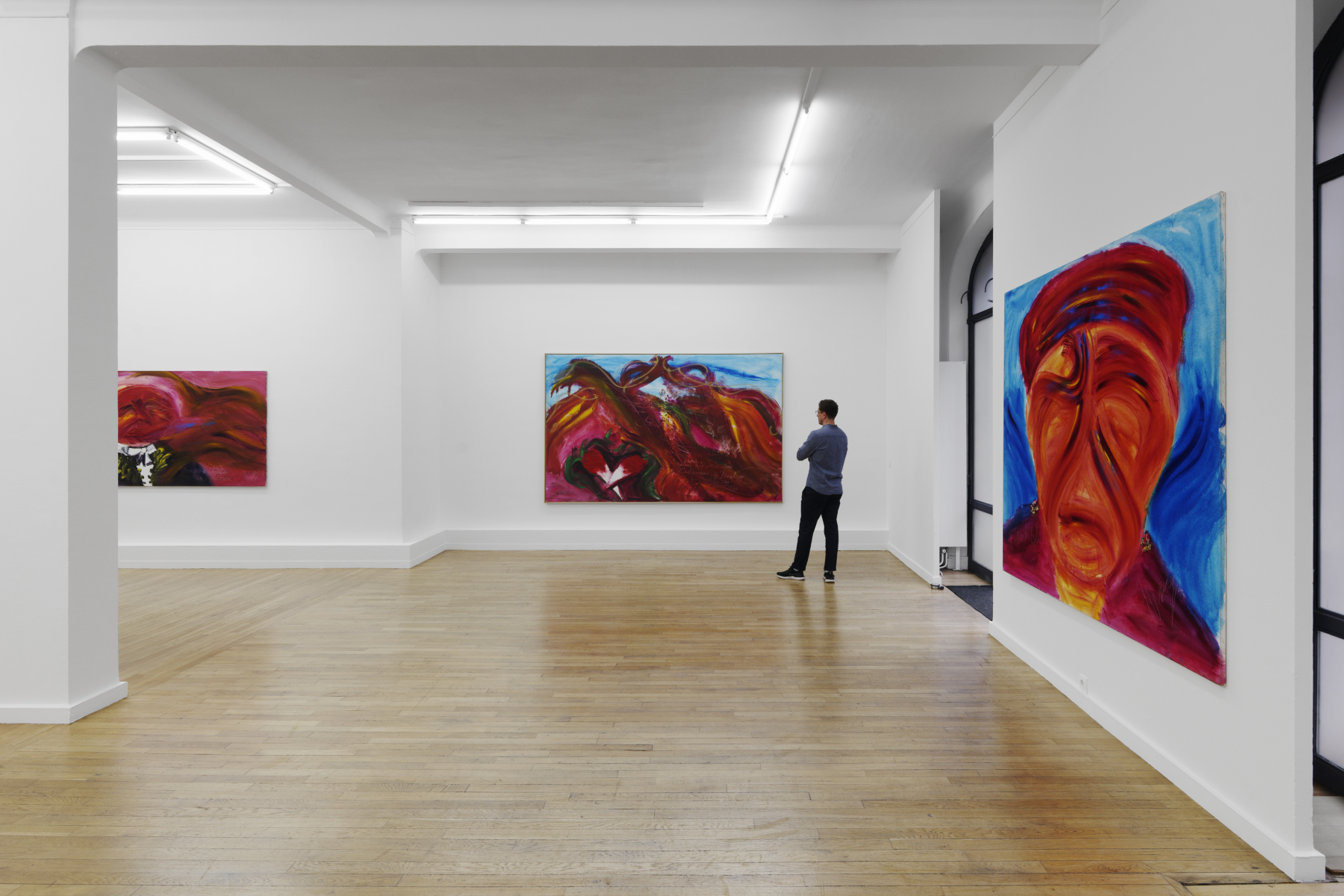 Jean Messagier
Paradiana
December 16, 2021 - February 12, 2022
---
Nothing Left to Prove : the late works of Jean Messagier
Ceysson & Bénétiere is pleased to present the late paintings of Jean Messagier (1920-1999). Throughout his career, Messagier created a richly diverse œuvre, roaming fearlessly between figurative and abstract imagery. Often associated with the second School of Paris, Lyrical abstraction, Tachisme, Nuagisme and Art informel, the artist himself always refused to be labelled. His infidelity to any particular style confounded those critics who did not see his faith in painting. 
The exhibition will focus on the 1980s, a period when Messagier had reinvented himself yet again. The works on view are disinhibited, expressing the cheekiness of an artist assured that he has nothing left to prove. They pursue the willful disregard of convention engaged in the "oeuf au plats" series in which paintings such as Sardanapale à l'ombre des œufs sur le plat (1979) send up of the concept of an artistic masterpiece by juxtaposing it with down to earth cuisine. In a similar mode, Greta Garbo et Toulouse Lautrec à Bornéo is a deliberately messy painting whose title becomes an enigmatic message as it is scratched on the canvas with the back of the painter's brush. The no holds barred approach is particularly poignant in A Charles Estienne, for it was this critic who curated the exhibition "La Nouvelle École de Paris" at the Galerie de Babylone, which launched Messagier's career in 1952. 
For decades these works were politely ignored by critics troubled by the brushwork, which seemed too clumsy to be sincere. Nonetheless, a generation of younger artists understood how Messagier's synthesis of expressionistic brushwork and verbal play opened the way for a new figuration. They found inspiration in his plenitude, glitter and insolent inscriptions; and took to heart his protean capacity for reinvention. Messagier's endless experimentation with styles and methods of painting defied easy categorization. Then as now, the work remains eternally young.
Rachel Stella
Artist :
Jean Messagier
---
Visitor Information
Ceysson & Bénétière
23 rue du Renard
75004 Paris
Gallery hours:
Tuesday - Saturday
11am - 7pm
T: + 33 1 42 77 08 22