Marc Devade
February 06 - March 14, 2020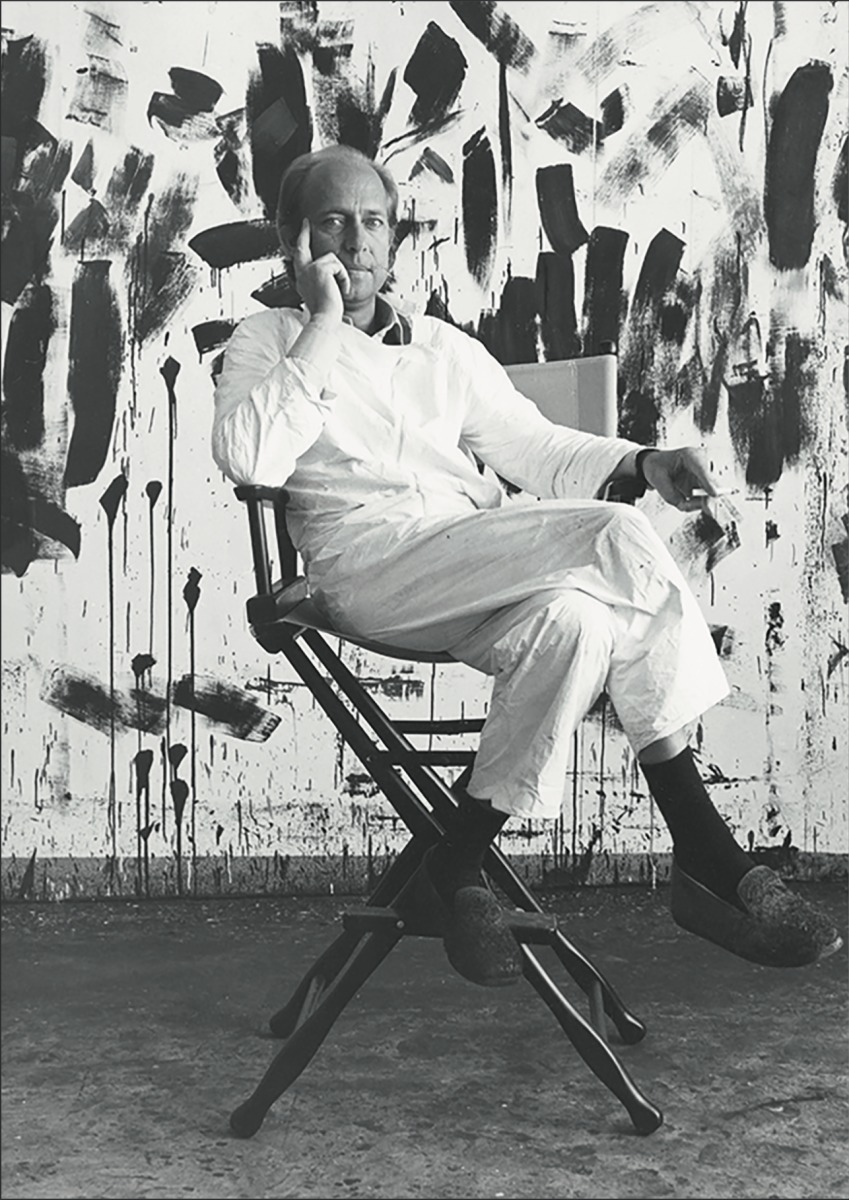 Marc Devade
February 06 - March 14, 2020
---
Marc Devade was a hurried artist, pressed for time he knew he did not have. The sick artist lived on dialysis treatment and died in 1983 at the age of 40. His work is therefore marked by a rare intensity, and within his dense production, the years 1972-74 were particularly significant.
In 1972, Devade introduced the use of Indian ink as a replacement of acrylic paint. The big format artworks he then created immediately revealed the originality of this medium within the history of painting. The artist overlapped layers and played with the transparency and fluidity of ink he spread through the canvas leaving traces of color in motion, or should we say colors, as his palette of inks changed from one series to another. The simplicity of the composition divided into color fields collides with these dynamics of colors, a partial overlap that opens a dialogue with the space left blank on the canvas.
The years 1972-1974 were an especially productive period for the artist who adopted a resolutely avant-garde practice. The latter was documented in the review Peinture, cahiers théoriques, after Marc Devade joined the Supports/Surfaces group and became involved in the literary magazine Tel Quel, back then at the center of Paris intellectual life, holding radical political views shared by Marc Devade at the time. In fact, the use of ink could relate to a taste for China sparked by his affinity with Maoism. But in the realm of painting, Devade was interested in ancient Chinese culture, to which his first ink works more directly referred.
In the painter's evolution, giving up paint for ink was also a way, as he said, "to break the homogeneity of the surface and hard-edge outline", meaning to disrupt the geometric composition of his former paintings and part from the legacy of American abstraction, especially of Frank Stella and Kenneth Noland, who had a profound influence on the artist in the 60s, at a time when -and it is worth mentioning- he was very little known in France. The artist then developed a new esthetic of color. The bright and immaculate white contrasts with the ink drips. The fluidity of the ink also brings to mind the unique experience of undergoing dialysis, which underlines the physical dimension of the painter's treatment of color.
Today, the simplicity of Devade's paintings seems to free them from the concepts that surrounded their creation. The immediate physical perception of the greens and blues is combined with the emotion caused by the unfathomable depth of their overlay effect. It is the ambiguity of Devade's colorful fields that fascinate us today.

Romain Mathieu, January 2020.
Artist :
Marc Devade
---
Visitor Information
Ceysson & Bénétière
23 rue du Renard
75004 Paris
Gallery hours:
Tuesday - Saturday
11am - 7pm
T: + 33 1 42 77 08 22