Nancy Graves : bonjour !
La lune, Mars et les multitudes du vivant
September 05 - October 05, 2019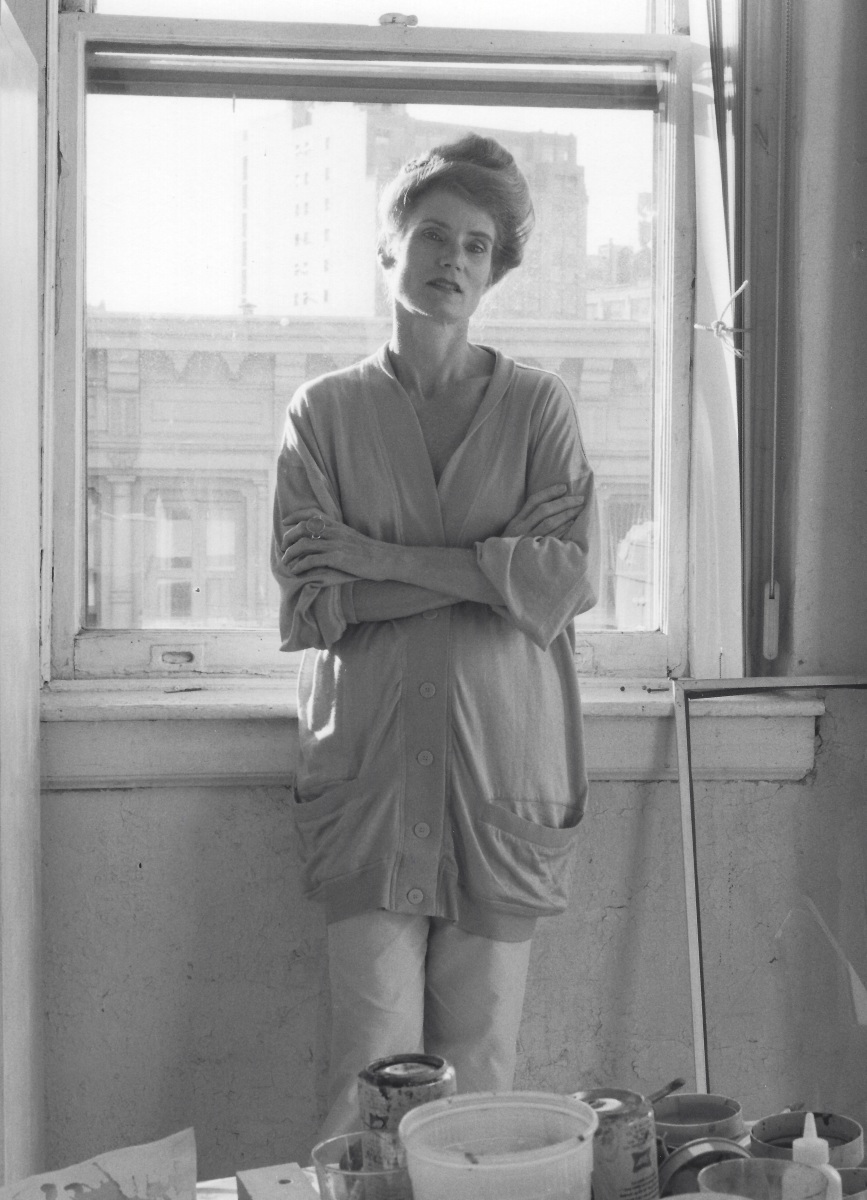 Nancy Graves : bonjour !
La lune, Mars et les multitudes du vivant
September 05 - October 05, 2019
---
The Ceysson & Bénétière gallery is pleased present Nancy Graves's first solo exhibition in France.

Nancy Graves, an American artist of international renown, got off to a brilliant start with a Fullbright scholarship in 1964 to study art in France, where she was totally overlooked until now. Critical response to her impressive "camel" sculptures questioning the concepts of illusion and mimesis put her on the cover of Artforum in 1970. The following year she was offered her first retrospective, in Germany, at the Neue Galerie im Alten Kurhaus, Aachen. In Europe, her work has been featured in Documenta, the Venice Biennale, as well as galleries in London, Stockholm, Rome, Zurich. The last traveling retrospective in her lifetime (1939-1995) was initiated at the Hirshhorn Museum and Sculpture Garden, Washington, DC in 1987.

Nancy Graves' formal introduction to the French public at Ceysson & Bénétière includes works in a variety of media. Rarely seen pastel drawings from the mid-1970s are on display including Aphel (1977), which makes a sophisticated addition of acrylic paint and oil crayon to the pastel ground. Sund (1976) was included alongside Jasper Johns in 4 Artists and the Map (Spencer Museum, Lawrence KA 1981). Graves' use of cartographic information does not promote the map to the status of art, but rather deploys it as a recurrent visual trope open to emotional associations and memory.

A selection of oil paintings Graves made between 1979 and 1990 are also sourced in scientific data (from fields as diverse as paleontology, archaeology, biology and astronomy) even as they take on more abstract forms and brilliant colors. The mighty Lixit (1979) and the smaller Xolan (1979) and AZ (1985-87) make forceful use of the vertical format, melding expressionistic paint handling with precise draftsmanship to reconfigure her signature scientific motifs.

The show is completed by two sculptures. Entomon (1985), whose title evokes the study of insects, was made from bronze, steel, baked enamel and polyurethane paint. Canopic Legerdemain (1990) demonstrates how Graves expands her painting explorations into the third dimension by attaching various elements to the picture plane. It includes brushed stainless steel, aluminum mesh, cast resin, cast paper, Hexcel panels, cast epoxy with sand and marble dust, and a color lithograph.
Nancy Graves's work is included in many public collections, notably those of The Whitney Museum of American Art, New York; Museum of Modern Art, New York; Metropolitan Museum of Art, New York; San Francisco Museum of Modern Art; the Art Institute of Chicago; National Gallery of Art, Washington, DC; Ludwig Forum for International Art, Germany; Museum Moderner Kunst in Vienna ; Sonjie Contemporary Art Museum, Seoul and Marimura Art Museum, Tokyo.

Rachel Stella, June 2019.





Artist :
Nancy Graves
---
Visitor Information
Ceysson & Bénétière
23 rue du Renard
75004 Paris
Gallery hours:
Tuesday - Saturday
11am - 7pm
T: + 33 1 42 77 08 22