ORLAN
ORLAN TELLE QU'EN ELLE-M'AIME
November 25, 2021 - January 15, 2022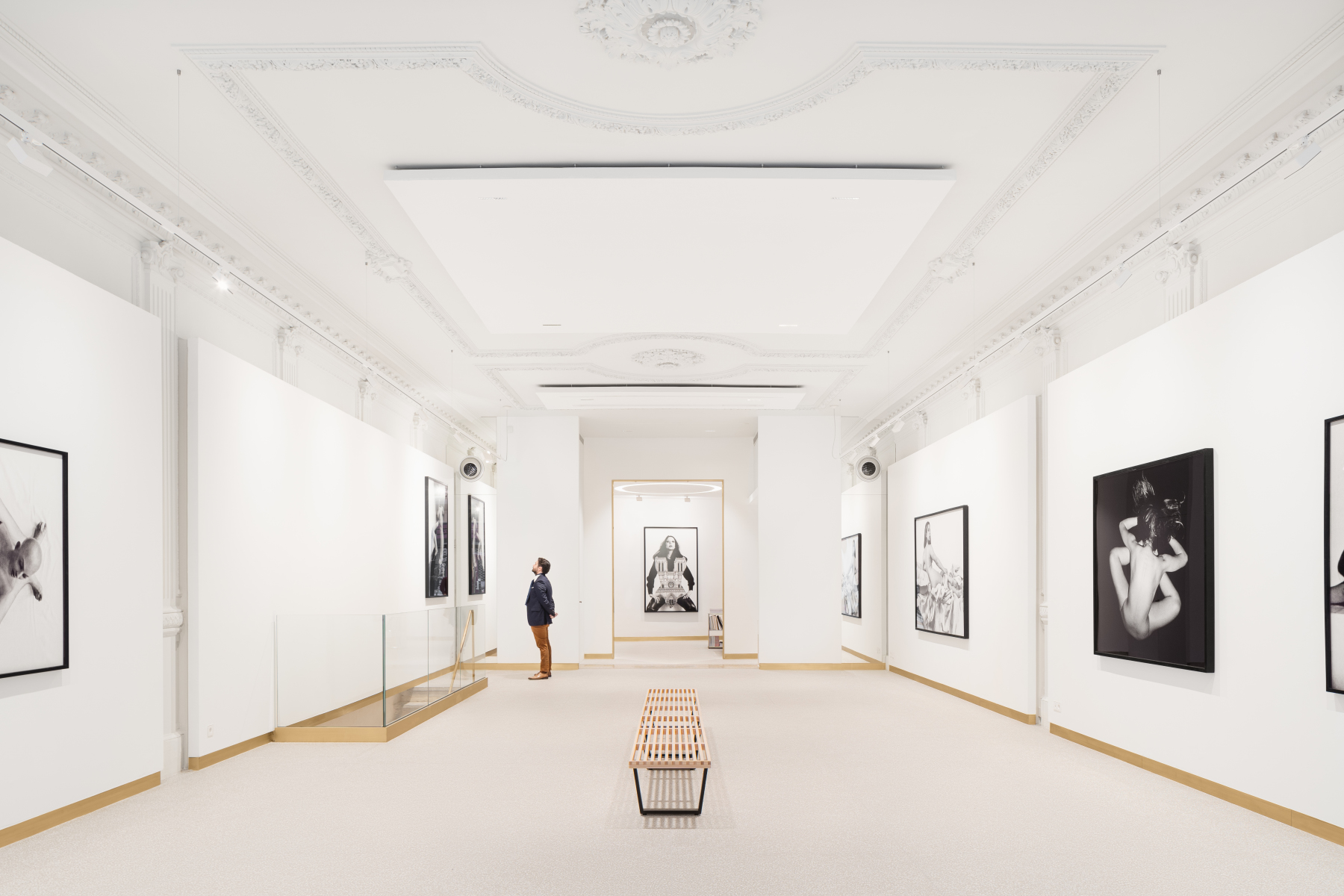 ORLAN
ORLAN TELLE QU'EN ELLE-M'AIME
November 25, 2021 - January 15, 2022
---
You who are reading these lines, what were you doing at sixteen or seventeen? In compliance with social and family injunctions, you were, in all probability, a student. At that age, manifesting remarkable precocity, ORLAN, born in 1947, had not yet taken on the name she invented a few years later to call and present herself, but was already an artist. We should remember that, at the time of ORLAN's first plastic works, the legal age in France was 21 years old, and became 18 only in 1974. We should also remember that French women obtained the right to have their own bank account and work without the authorization of their husbands only in 1965! Yet, in 1964, six or seven years before she was legally and socially of age, the young girl was already, artistically speaking, an adult, about to give birth to her loved self in an exceptionally pioneering work. From this moment on, at a time of life when most people are still looking for their identity and influenced by their peers, ORLAN powerfully asserted herself, taking her life and destiny into her own hands. Biological, social age, and generation -without forgetting gender identification: ORLAN managed to break free from many determinisms to assert herself as an artist. 
Additionally, she laid the foundation of a work that, over half a century later, has developed along an exceptionally coherent and powerful line while constantly evolving. We might have to accept that there is something like a "ORLAN mystery": how did this young girl from Saint-Etienne, who lived far away from any creative centers- especially at a time when contemporary was still in its infancy- manage to take her destiny into her own hands as a woman and as an artist- and lay the foundation of a work which first outputs were stupendous from the start?  
The graphic intensity of her very early works was striking, and it did not lessen over time, on the contrary. They take on even more depth from the social and autobiographical context in which they emerged, which is nothing but
« I wanted to decode model-images which determine us, deconstruct images to build new ones. »
ORLAN fascinating. Whether we think of the seminal work ORLAN gives birth to her loved self, the "Body-sculptures" series, the "Attempting to escape the frame", or the iconic Nu descending the staircase, ORLAN was already building a major body of work while still a minor. In 1977, the Kiss of the artist introduced her to the general audience and marked a turning point in her career, but it was not in breaking with her previous works. Her reinterpretation of Ingres' Grand Odalisque prolonged her research on drapery and wedding trousseau sheets, which young girls were to bring with them while accomplishing their destiny as wives and mothers. It is the only future that all her sisters were predestined, not to say doomed to by their female status. However, appropriated with a biting irony by ORLAN, these same sheets gave way to the exuberant "Draped-Baroque" series.  
The wealth of ORLAN's work, her recurrent references to the history of art, and her major contribution to contemporary art naturally replace her within a long artistic heritage. Beside Ingres, already cited, and Duchamp, evoked in the title her own interpretation of Nude descending the staircase, the works gathered in this exhibition hint at great artists such as Caravaggio, the master of chiaroscuro, and Bernini, a genius of baroque sculpture. 
However, from the very beginning, the main keys to understanding the evolution of ORLAN's work have been in the artist's life itself, as she is largely a self-made woman. This is why the two "Self-Hybridization" series (the Pre-Columbian Self-hybridizations of the late 90s, and the African at the beginning of the 2000s) were included in the exhibition. Using the new technologies at her disposal, ORLAN generated distorted self-portraits, inventing new identities for herself.   
Few people know that, in her relentless quest for freedom and her long series of artistic experiments, ORLAN also touched on painting. The exhibition will be the occasion to discover two bodies of abstract works from the Geometric Problematic Painting series, created on and off during the 70s. Printed on silkscreen at first, at the very beginning of the decade, mainly to explore the possibilities of black and white, they became brightly colored when created on melamine-coated boards with glycerophtalic paint a few years later. It is probably the least known facet of ORLAN's work, yet accounting for the artist's boundless creativity. 
Without claiming to be exhaustive, but aiming instead to underline the great diversity and wealth of the works featured, the exhibition will show that, in over half a century of uninterrupted creation, the artist has never ceased to explore new territories. ORLAN kept reinventing herself and her work, proclaiming herself anew.
Artist :
ORLAN
---
Visitor Information
Ceysson & Bénétière
21 rue Longue
69001 Lyon
Gallery hours:
Tuesday - Saturday
11am - 6pm
T: +33 4 27 02 55 20