Patrick Saytour
September 28 - November 23, 2019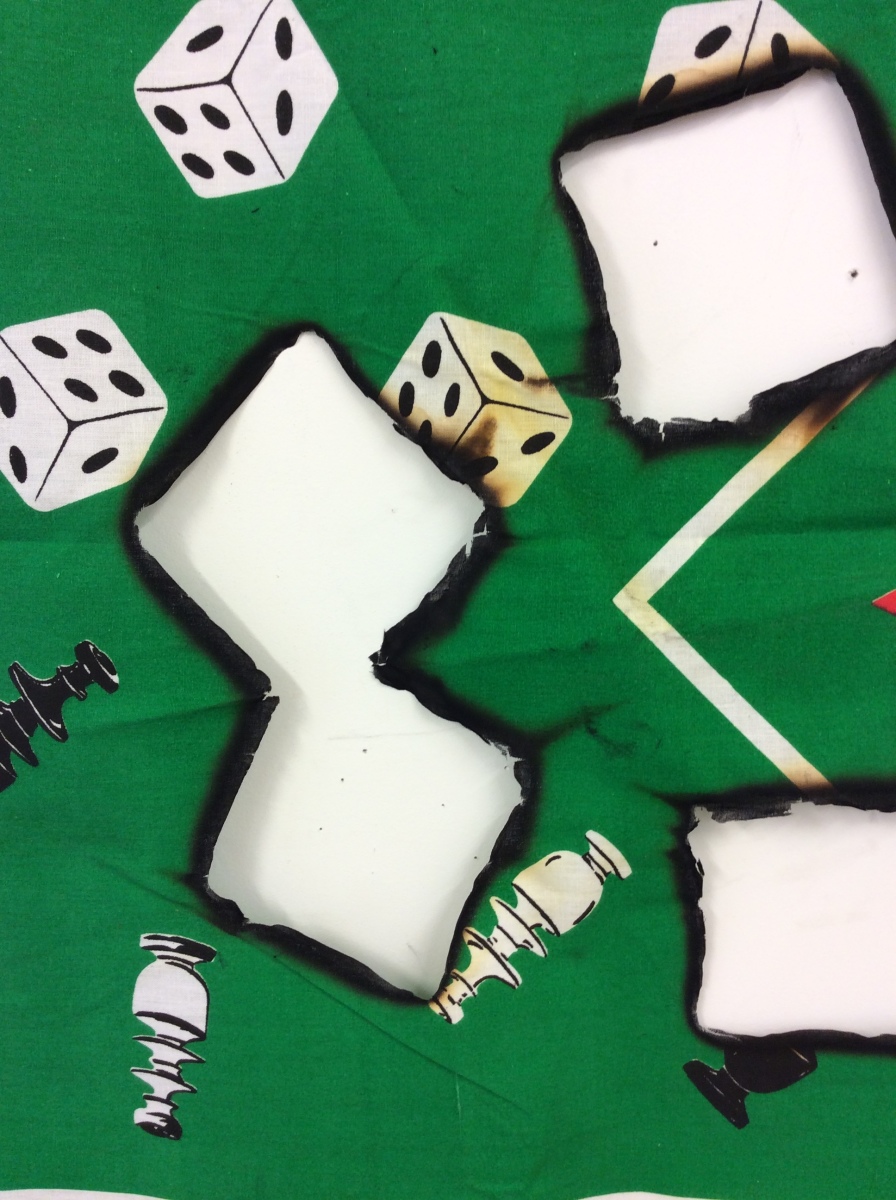 Patrick Saytour
September 28 - November 23, 2019
---
"Je ne jette rien…"(1)

Patrick Saytour at the Galerie Ceysson & Bénetière, Luxembourg-Wandhaff
From his first experiences of folding in the mid-1960s to his "setting up in pieces" – not only the painting itself, but also its iconography – Patrick Saytour has remained faithful to the three-dimensional premises he has developed, among other things as one of the founders of the Supports/Surfaces group. Since then, Saytour has built up a polymorphic œuvre and one of the aspects that distinguishes it is the choice of materials that distinguish his work. These are materials that are familiar to us, ubiquitous in our daily lives. Materials that he likes to call "popular" and which are accompanied by a whole series of "recycled" objects. This notion of "additional" materials can be found in the cut-out "counter-forms" that Patrick Saytour has used and recomposed since the beginning of the 1970s. The idea that not only is nothing lost, but the notion that what we normally consider as simple downturns in a job should be put back at the centre of creation, is essential for an understanding of Saytour's work.
Moreover, the recomposition of these bits and pieces is not done in line with a mode/format of conventional composition, but adopting a constant and modular experimentation with the materials that results in "trophies" organised like clusters of forms assembled and hooked together by a simple metal wire. With the same reflection regarding three-dimensional forms, Patrick Saytour has since his early days kept whole rolls of Balatum (2). This special material, nowadays charged with an almost nostalgic connotation, underlines another aspect of his work: the strong visual impact that he elaborates from these remains of everyday life and that he recomposes in object-paintings and in unexpected devices.
Patrick Saytour's exhibition at Wandhaff/Luxembourg follows a recent monographic show at the Ceysson & Bénétière galleries in New York in November/December 2017. For more than ten years, Patrick Saytour's work has been part of the gallery's focus of attention on the pioneers of the "final avant-garde of modernity": the artists of "Supports/Surfaces". The gallery is the exclusive representative of fourteen historical members of the group. In this context, the work of Patrick Saytour once again enables the public to discover and rediscover a deconstructivist approach to pictorial work. Patrick Saytour excels in this attack against a monolithic perception by proposing a multiple eye, a disarming irony and a sense of the three-dimensional variable that has produced a rich and surprising œuvre.


Christian Mosar.

(1) "I throw nothing away".
(2) A solid, decorative flooring material made of asphalt-coated cardboard. Created during the 1920s, this low-cost material was omnipresent in the homes of the working and middle classes until the 1970s.