SKKI ©
Born in Poland.
Lives and works between Paris and Long Island.

Considered as one of the pioneers of New York graffiti and European post-graffiti, SKKI first appeared on the urban art scene in 1983 with the BBC crew he created with JAY ONE and ASH. Working with a wide range of media, which allowed him to adopt different styles, his style quickly evolved away from New York graffiti. He initiated his "Directly Operational Element" period characterized by more spread out and dynamic movements when returning to Paris after a trip in Germany in 1987. His production mostly focuses on the notion of contradiction through the confrontation of certain themes like spirituality and capitalism, absurdity and realism, abstraction and narration.
Following the example of the Russian avant-gardes of the 1920s, this multidisciplinary artist likes to fight on many fronts by working among a generation devoted to street arts. He particularly relates to this community meeting up on wastelands. For him, the mythical wasteland of Stalingrad at the beginning of the Avenue de Flandre (Paris) where so many famous artists gathered is the Cabaret Voltaire of graffiti. SKKI's production is always contextual but remains based on trigger sentences written with a distinctive typography. His work reflects a decaying world in which ignorance and culture coexist. SKKI enjoyed his first gallery exhibition in 1990 in Berlin, where he also painted on the famous wall from 1987 up until its demolition in 1989. Today, his work has adopted a neo-conceptual direction and taken aesthetic distance with traditional graffiti. He uses video, sculpture, painting, writing (in spray-paint or neon lights) and digital printing on big format PVC photos sampled on Internet and social medias. Through his practice, SKKI looks to constantly question the many contradictions and taboos of our contemporary society.

Group shows at Ceysson Gallery
Scar/face, Paris
June 28 - August 04, 2018
Goup Show
2018
Scar/Face
, curated by Hugo Vitrani, galerie Ceysson & Bénétière, Paris, France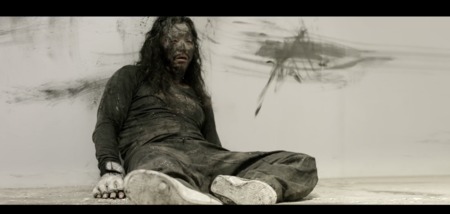 scar/face
August 03, 2018