Jean-Marc Cerino
Comme une brise d'accalmie
May 26 - July 23, 2016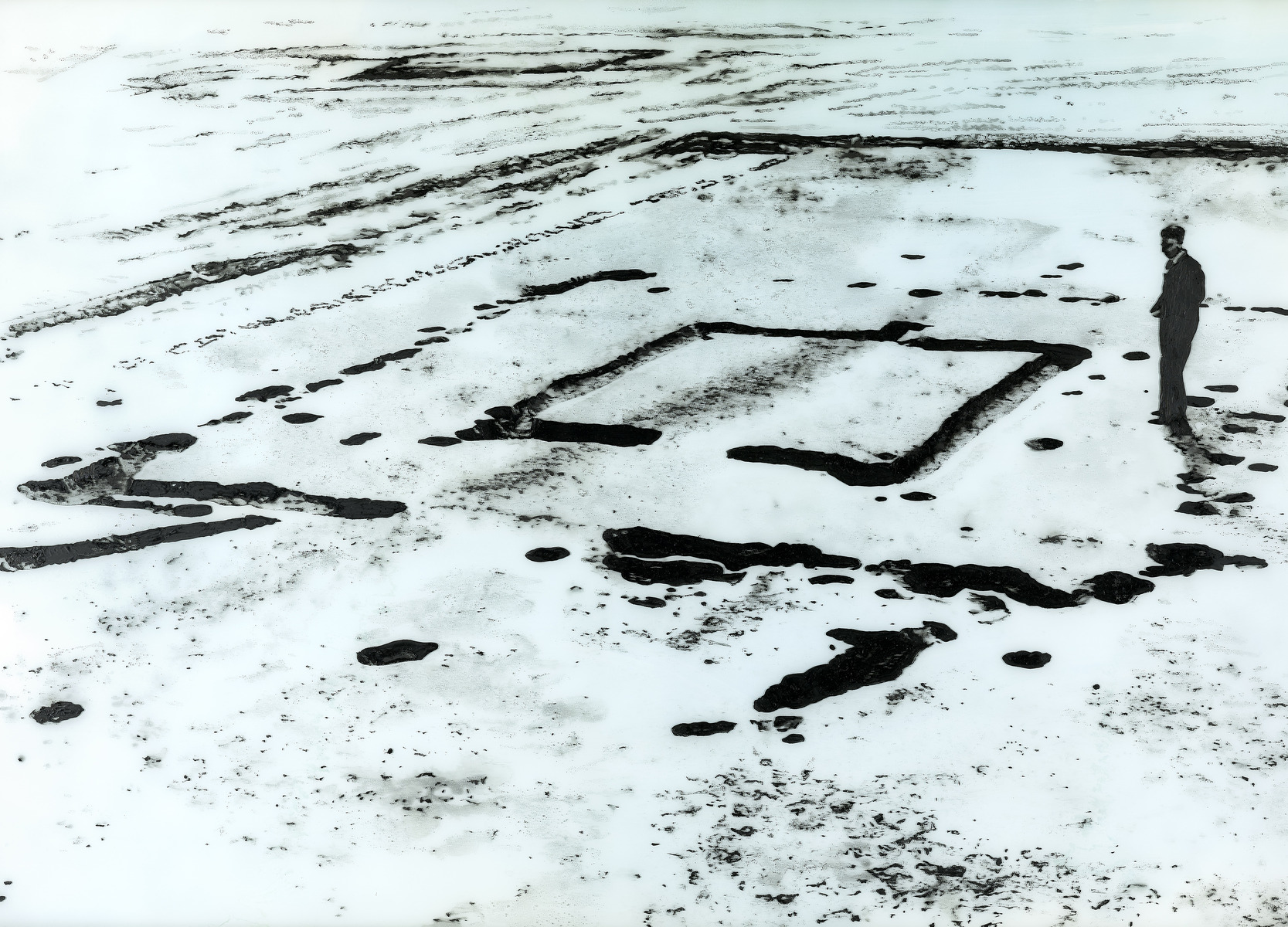 Jean-Marc Cerino
Comme une brise d'accalmie
May 26 - July 23, 2016
---
In the wake of the Le réel, des rêves, un monde at Galerie Bernard Ceysson - Paris and Le grain des jours exhibitions at the Musée des beaux-arts, Dole, this new exhibition of Jean-Marc Cerino offers a set of recent paintings on glass under the title Comme une brise d'accalmie at the Galerie Bernard Ceysson - Saint-Etienne.

Jean-Marc Cerino's paintings on glass constitute a set that might be described as inexhaustible or, rather, infinite. Painted after photographs and drawings – mostly anonymous but also adapted from well-known images – this project is what the artist calls a shared view of the world. One that is stated in different terms by Arlette Farge: "Jean-Marc Cerino also works on simple photos taken by anonymous photographers, thereby redoubling his certainty that something is going on there that has never been seen, heard or felt in that way. He paints 'after', so he depicts: its readjustment is his, but there is nothing imaginary about it, because this would be to forget that everyone maintains a dialogue with someone else in a different way, and that the important thing lies in this constant sharing".

By using the technique of painting on and under glass, the artist is able to reactivate, to bring back to life in the present a part of the power these archive documents contain. "Jean-Marc Cerino searches through the details and meanders through the backdrops, the densities arranged in layers or the pellucid veils of paint he achieves by diluting the pigment. The reverse side is painted at a later stage. The deferred image is thus revealed. The background jointly brings about the emergence and dissolution of the image." The background the image draws out is also the background, that for its part, seizes the image.

The great majority of the pictures presented in this exhibition (Workers in the marble quarries of Carrara, Discovery of archaeological finds, ...) is what is "superimposed on the mass of rubble or destruction blasted by the storm; despite everything it is still, and without relation to hope or so weakly as to be only a tiny glow, another wind, a strange breeze can lull". Or like a simple and gentle rustle, not sheltered from the fury of the world, but rather like the distant or attenuated rustling of the world itself.
Artist :
Jean-Marc Cerino
---
Visitor Information
Ceysson & Bénétière
8 rue des Creuses
42000 Saint-Étienne
Gallery hours:
Wednesday - Saturday
2pm - 6pm
T: + 33 4 77 33 28 93