Jesse Willenbring
Day Care
May 04 - June 30, 2018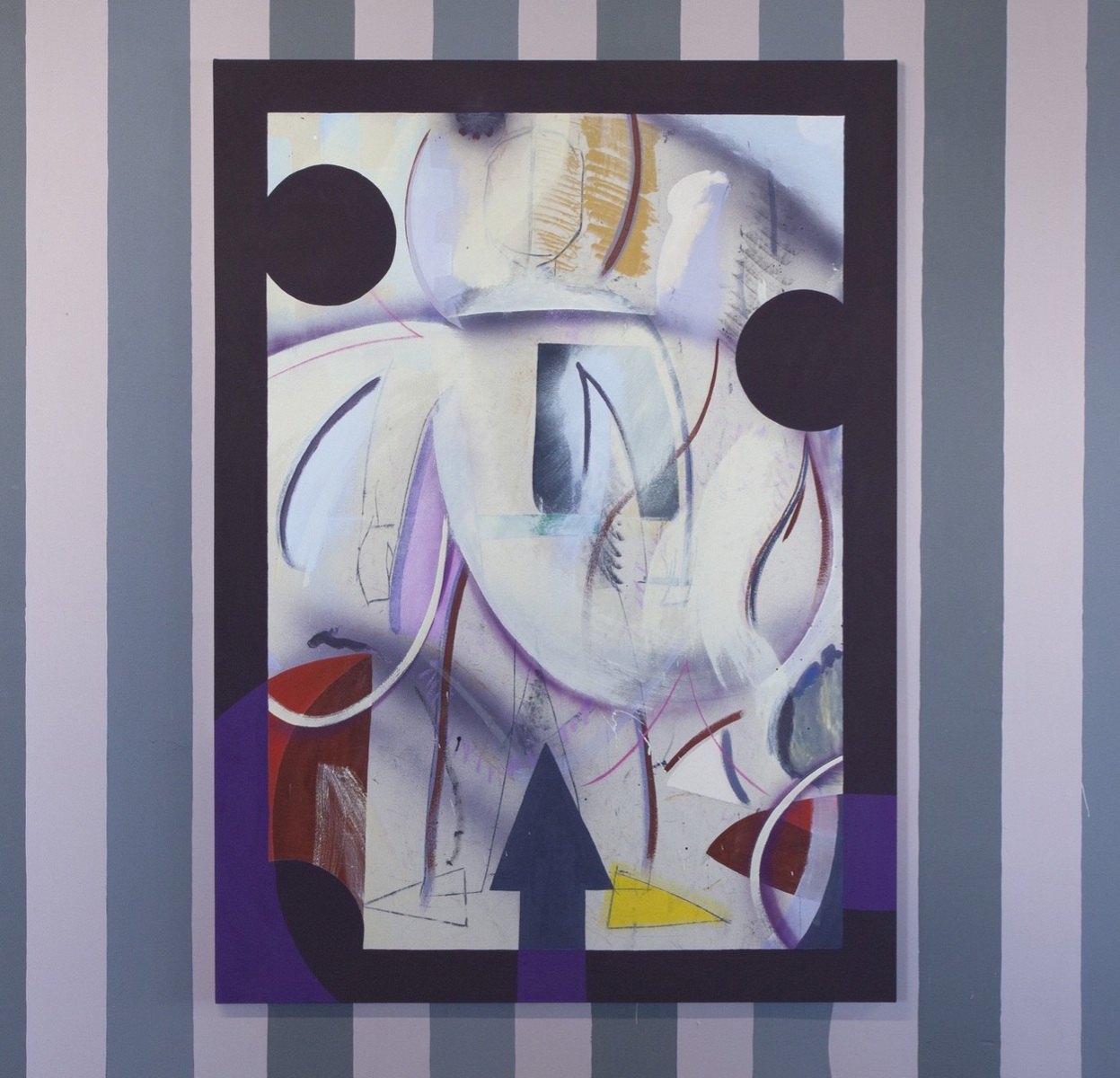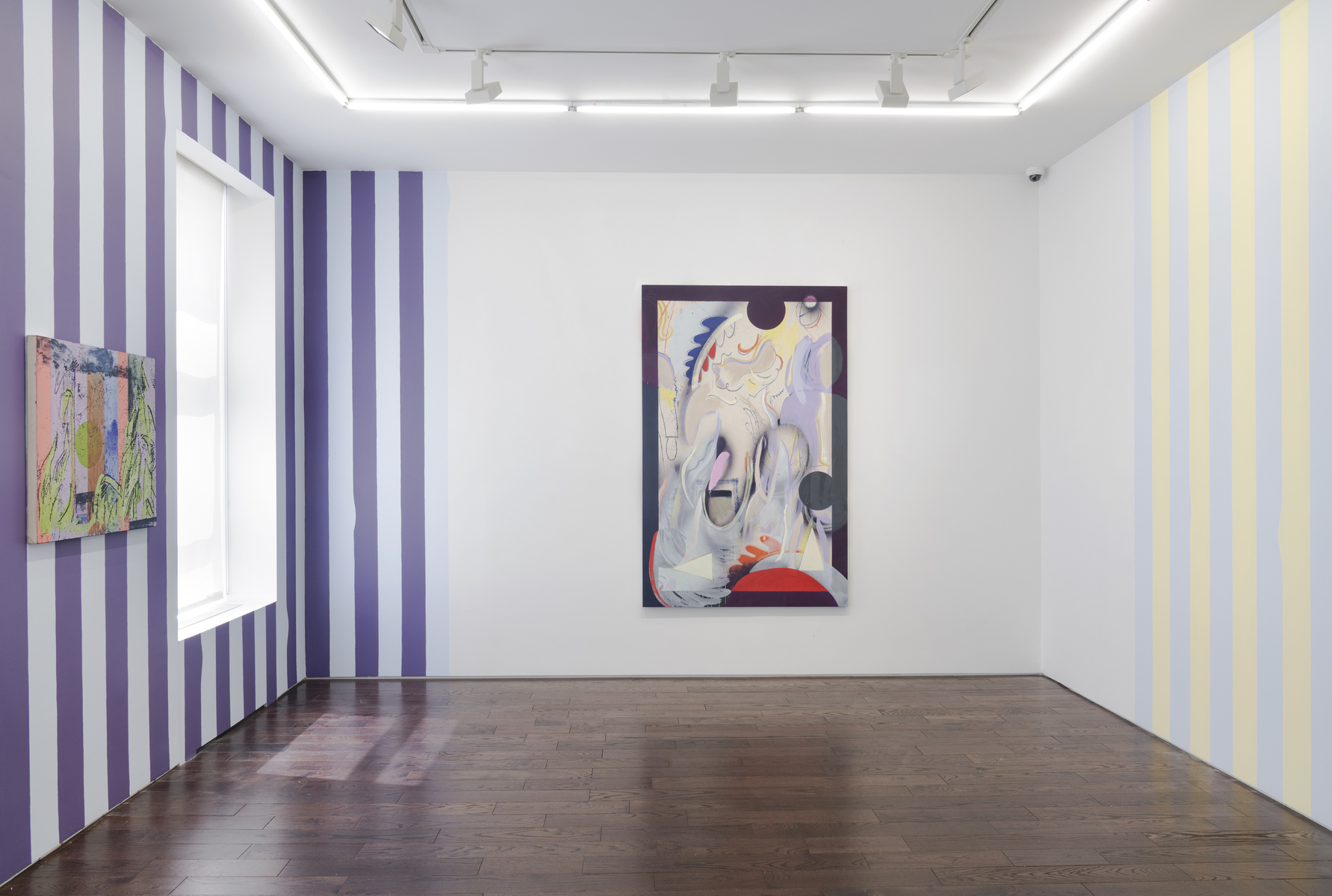 Jesse Willenbring
Day Care
May 04 - June 30, 2018
---
"The days are stacked against what we think we are." Jim Harrison, Dalva

Ceysson & Bénétière is pleased to present Day Care, an exhibition of new work by Los Angeles-based artist Jesse Willenbring. The show, comprised of works on canvas, as well as a vertically striped wall painting throughout the entire gallery, will be on view from May 4th through June 30th, 2018. Day Care marks Willenbring's first solo exhibition with Ceysson & Bénétière in New York, and his second exhibition with the gallery, following his 2017 debut in Paris.

On view in the gallery is a new set of paintings from Willenbring's ongoing painterly project dedicated to British poet Simon Armitage's translation and reinterpretation of Homer's Odyssey, titled The Odyssey: A Dramatic Retelling of Homer's Epic. Willenbring has used the story as a loose governing structure and referential framework in his recent work, and each series of paintings pull on different episodes from the Odyssey. Willenbring's previous exhibition focused on the narratives of the Lotus Eaters and the Cyclops, and this presentation deals specifically with the episodes of the Suitors, Athena, Hermes and the Valley of the Dead. The version of the Odyssey on which Willenbring draws is already a highly subjective and deeply personal translation, and his body of work continue to move further from Homer's narrative. Willenbring recasts the Odyssey as a multinational corporation called "Homer," and his paintings reflect the imagery and presence of a fabricated brand identity alongside specific references to the epic.

Though Willenbring's practice draws heavily on a network of densely referential content, he is quick to counter that this is merely a tool to create new and complex paintings. In other words, the references and structures Willenbring engages are helpful insofar as they generate unexpected compositions that he wouldn't have otherwise produced. In this way, Willenbring privileges the visual impact of his work over their method of composition. The paintings that comprise Day Care are brightly colored, expressionistic works that blend the strategies of gestural abstraction with complex material processes. Willenbring often soaks a piece of canvas with acrylic paint and uses it to transfer marks onto a blank surface, which he works back into with directly applied forms and strokes. The drawn marks harken back to both the transfer drawings of Paul Klee and the days of preliminary sketches for advertisement layouts.

Underscoring this rhythm, Willenbring's vertically striped wall painting in a wide palette of colors complicates the impression of the room with a kind of visual staccato beat. Taken together, Willenbring's work assembles a complex environment that pushes against the formal, as well as narrative, limits of abstract painting.

Zachary Fischman, March 2018.
Artist :
Jesse Willenbring
---
Visitor Information
Ceysson & Bénétière
956 Madison Avenue
10021 New York
T: +1 646 678 3717