Alexander Nolan
November 06 - December 07, 2019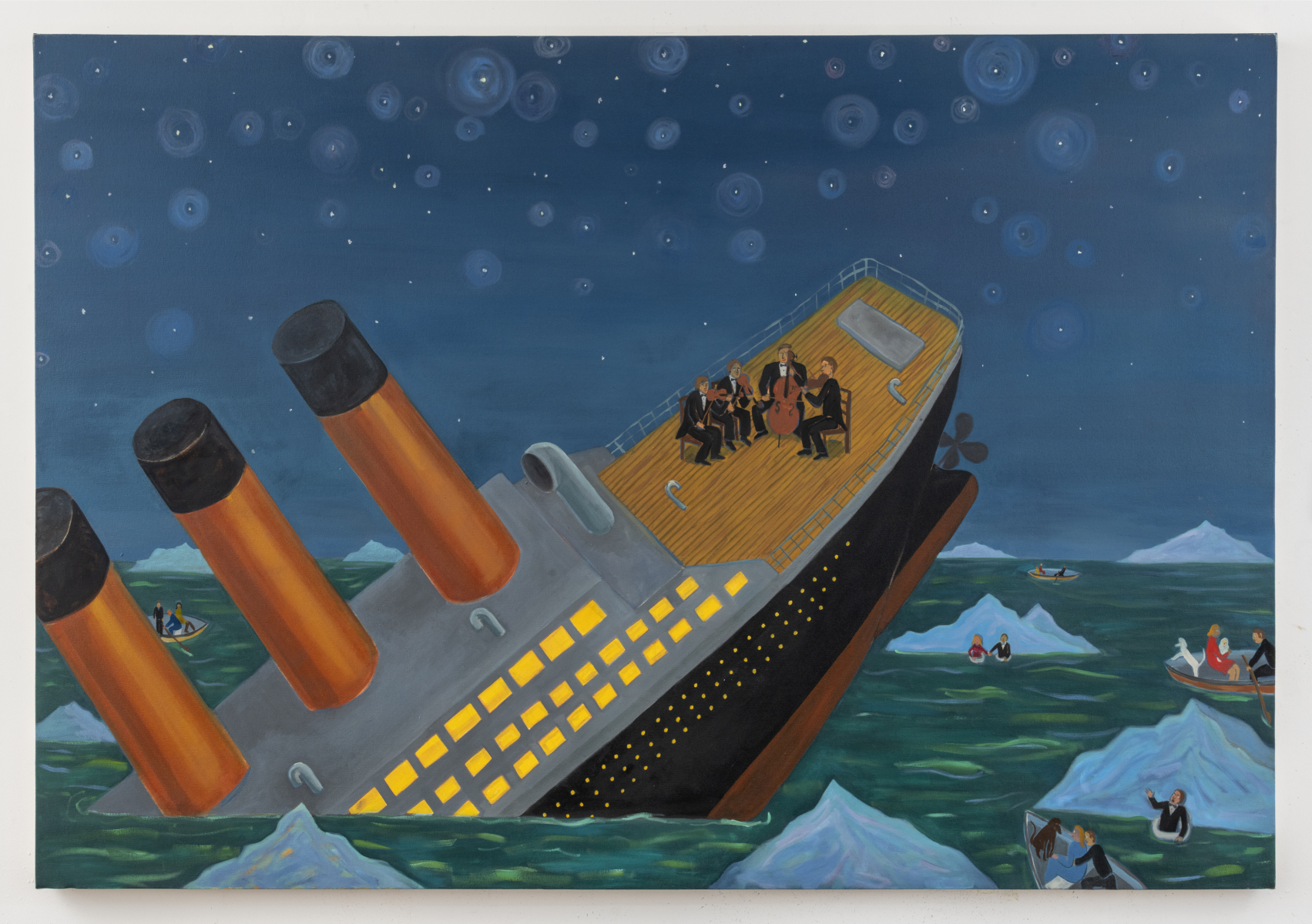 Alexander Nolan
November 06 - December 07, 2019
---
Ceysson & Bénétière is pleased to announce an upcoming solo exhibition of new works by Alexander Nolan. This exhibition will be on view from November 6th through December 7th 2019 and is Nolan's first solo show with Ceysson & Bénétière in New York. 

Alexander Nolan describes his process as walking through his own mind like a forest. Picking out images that interest him, Nolan uses an element of fantasy to inform his perceptions of reality. The resulting scenes are lively and imaginative, strange and playful but at the same time familiar. His use of color and aesthetic language is evocative of fauvism and the uncanny night scenes of Van Gogh. Nolan's images ask us to think about which aspects of our world-view are real and which ones are constructed. In doing so, his works challenge us to momentarily suspend our cynicism.

On view in the gallery is a series of recent paintings which explore Nolan's interest in how we relate to those we share our spaces with. In his work, Nolan imagines smaller worlds – the animal, the quotidian, the luxurious – which overlap and rub against each other like nesting dolls within the framework of our larger society. Always maintaining a sense of humor and a taste for the absurd, Nolan's characters actively participate and intervene in each other's little worlds. None of the characters – server, musician, or mouse – are props. Every figure is a subject, imbued with a complex inner life which calls us to question how we view those around us.  

Alexander Nolan (b. 1980) lives and works in Brooklyn, New York. Nolan received his BFA in 2003 from the University of Wisconsin - Milwaukee and his MFA in 2007 from the New York Studio School. His work has been the subject of several solo shows, most recently at Bernard Ceysson Gallery in Luxembourg. He has also been featured in numerous group exhibitions in the United States and Abroad, most notably at Ceysson & Bénétière Wandhaff and Tif Sigfrids.

Artist :
Alexander Nolan
---
Visitor Information
Ceysson & Bénétière
956 Madison Avenue
10021 New York
T: +1 646 678 3717