Franck Chalendard
Blossom
April 08 - June 17, 2023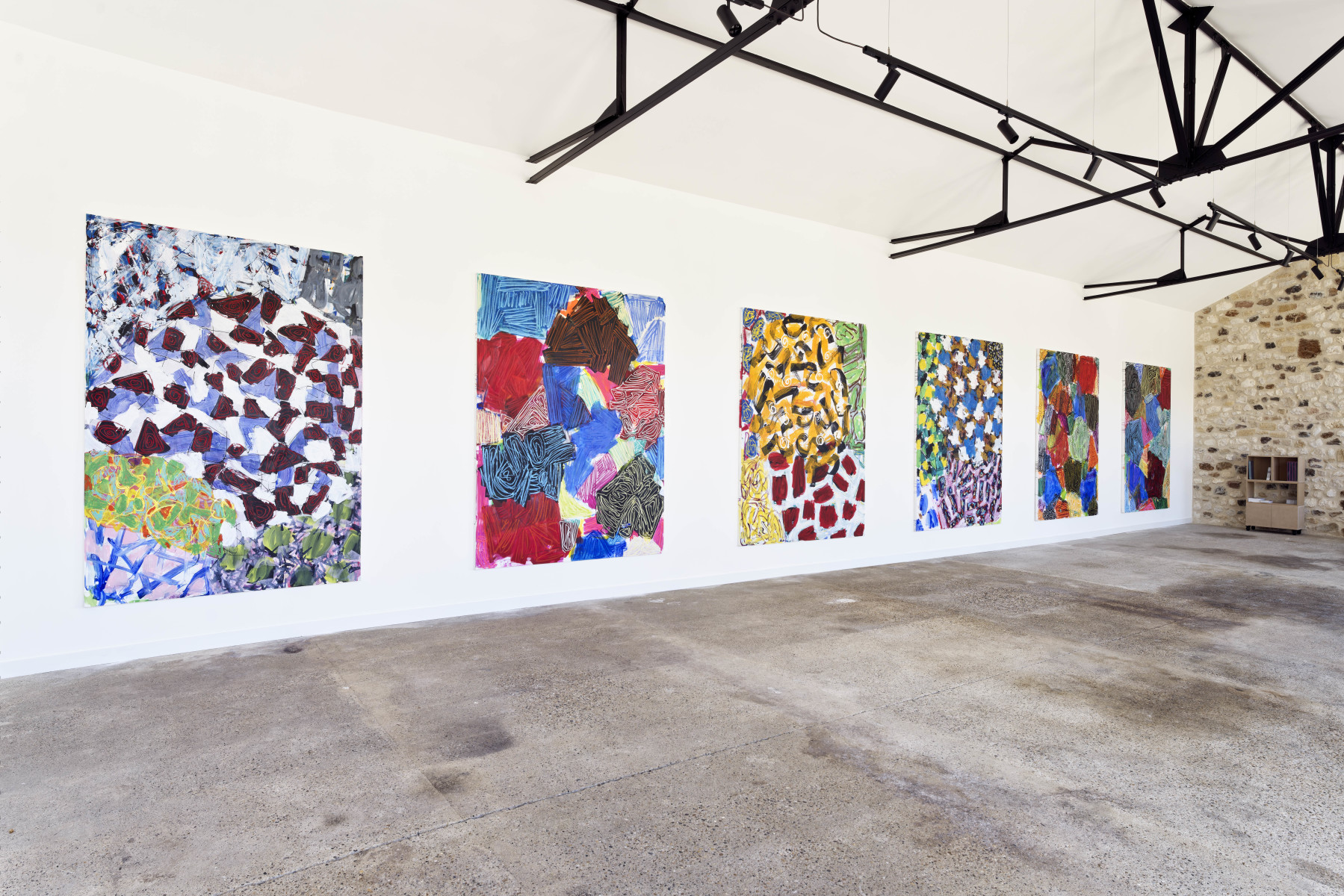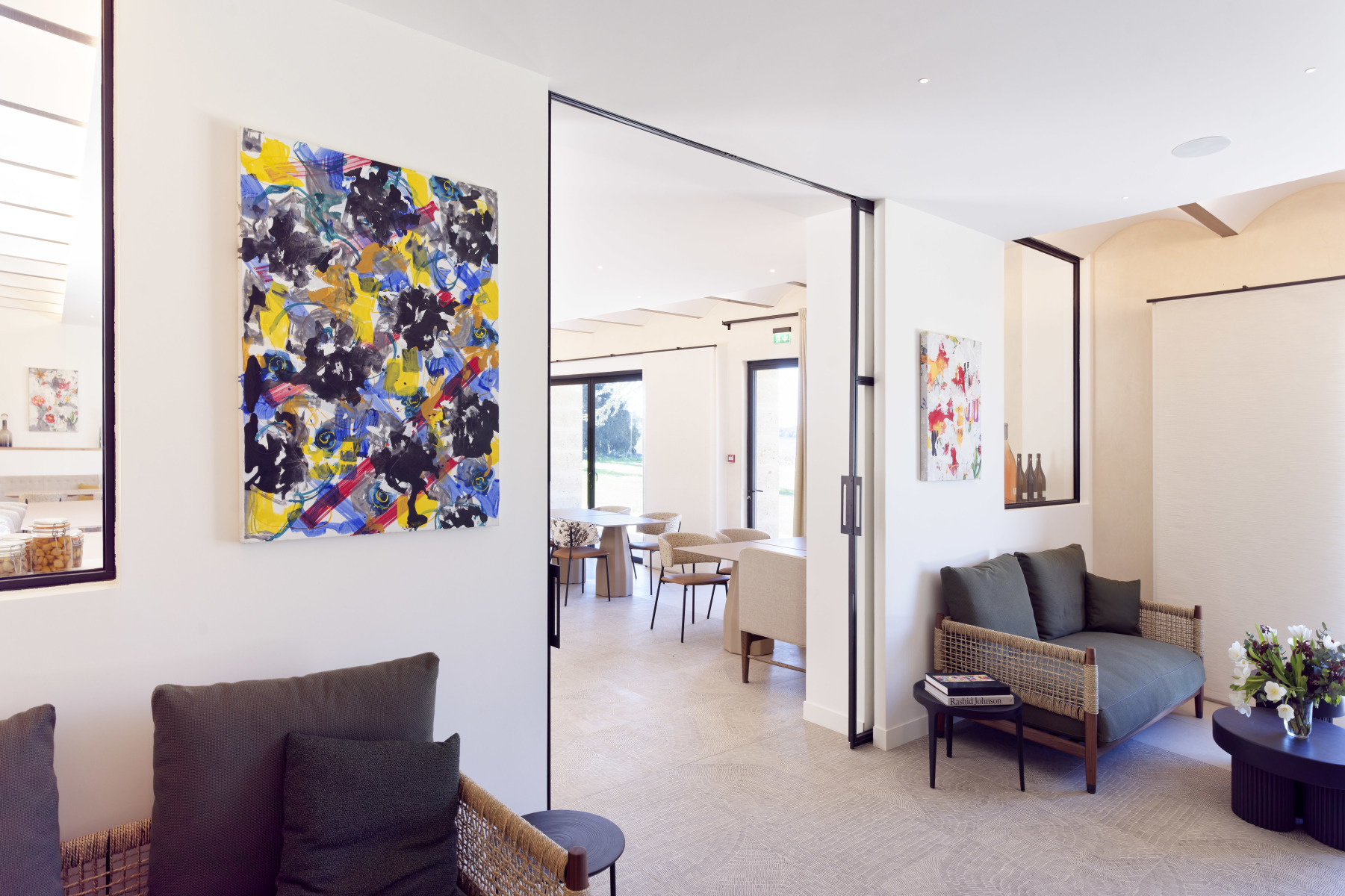 Franck Chalendard
Blossom
April 08 - June 17, 2023
---
Ceysson & Bénétière gallery is pleased to announce the new exhibition of Franck Chalendard in the domaine de Panéry, in the south of France.
Franck Chalendard presents paintings created between the very end of 2022 and the beginning of this year with a new working process. The artist no longer works in series, but his production moves forward in time in a sliding manner. What follows makes sense with what precedes. Each painting is the painting of a moment that is its own.
Blossom does not refer so much to flowers or their blossoming - although this exhibition in springtime could make one think of it - but rather to the sense of luxuriance, profusion of colors, patterns, and tracings; the pattern constantly repeated.
One observes a set of layers, transparencies, reconstruction of the painting where the gesture leans on older tracings, less and less legible, like memories of patterns, without however dissimulating them, but by assuming them completely and by circumventing the constraints that they impose, crossing edges and overflows, sometimes bidding on the matter.
These paintings are obviously reminiscent of the geographical maps previously made by the artist: maritime navigation maps, french IGN maps in particular, where he relied on the readings and tracings from the hands of surveyors to bring out other topos, other data, and thus reveal a new cartography.
But what is most striking is the relationship with fabrics, the supports for the artist's paintings in previous series, furniture fabrics, sometimes glued one on the other (Christmas garlands, Canevas, Decals), the paint then dancing with them to make the painting appear. Here, no fabrics, except the linen canvas. However, the artist's thesaurus unfolds in a baroque vocabulary, patchwork, wax, and the entanglement of threads to the point of excess. It is the painting that plays with the motifs, with the colors, above, below, in a relationship of entanglement, to end up entangled like the bramble and the vine of Tristan and Yseult.
The possibility of the emergence of an intimate universe of dreams, memories, furtive images, that is what each painting sends us back to. It seizes us personally. It is perhaps this meaning of Blossom that we must retain: that of the emergence of painting.
Sandrine Chalendard
Artist :
Franck Chalendard
---
Visitor Information
Ceysson & Bénétière
Domaine de Panéry, route d'Uzès
30210 Pouzilhac
T: +33 6 22 17 14 92