Heaven
November 16, 2020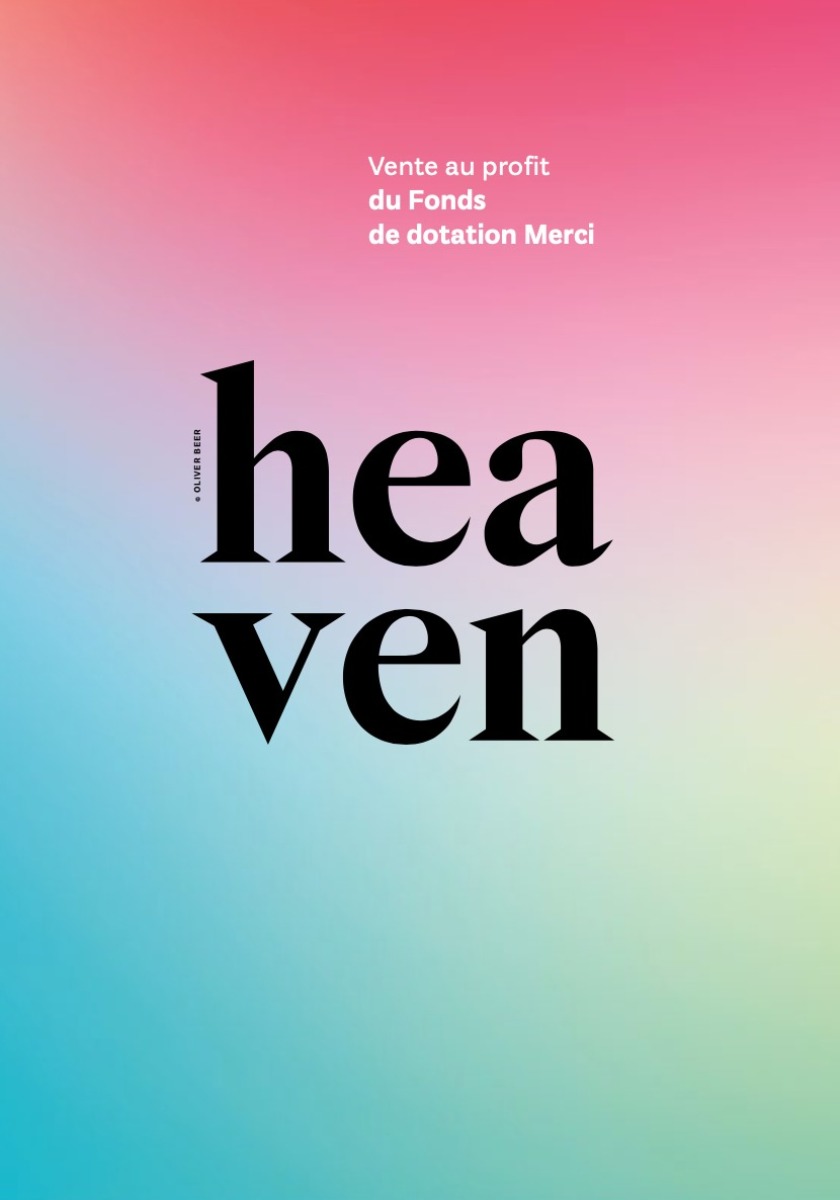 Heaven
November 16, 2020
---
Thanks for Nothing presents the exhibition "Heaven", named after Oliver Beer's work, from Friday November, 6th to Sunday, November 8th at the Palais de Tokyo, with the support of the institution.
Following this, Thanks for Nothing organizes an online charity sale with the support of the Sotheby's auction house, from Friday, November 13th to Wednesday, November 18th.
All proceeds from the sale will go to the Fonds de dotation Merci and its associative partners in favor of education in Madagascar, agroecology and the reception of refugees in France.
This sale brings together the works generously donated by the artists and their galleries.