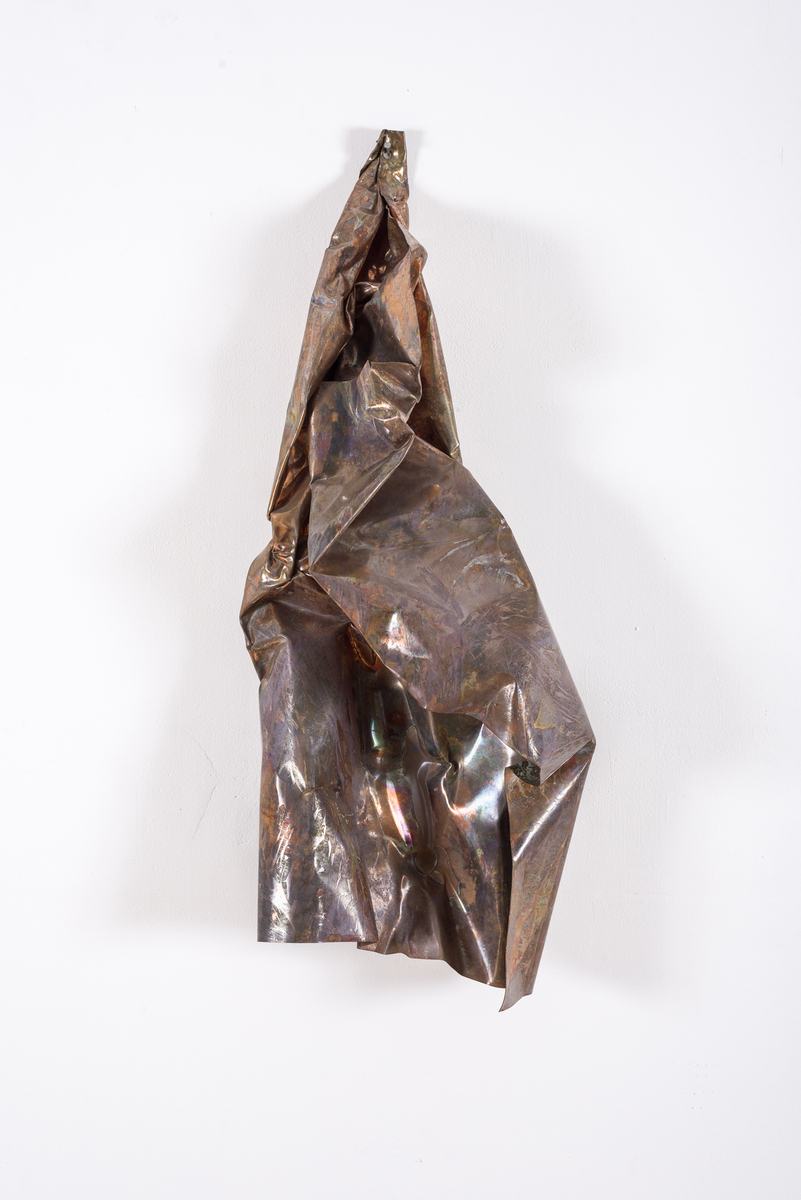 Chiffonner
, 2017
Compressed sheet copper
105 x 40cm
41.34 x 15.75 in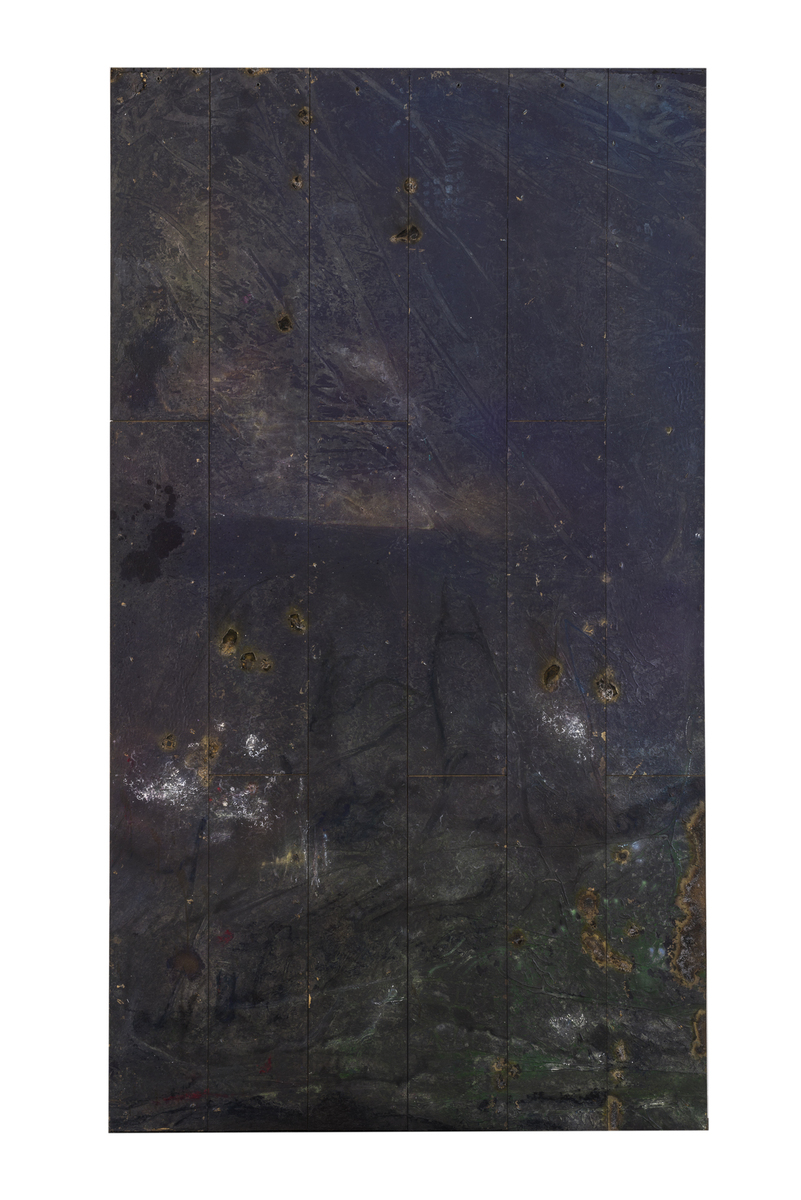 Ground 0, 1
, 2018
Paints on enginered-parquet
217 x 117cm
85.43 x 46.06 in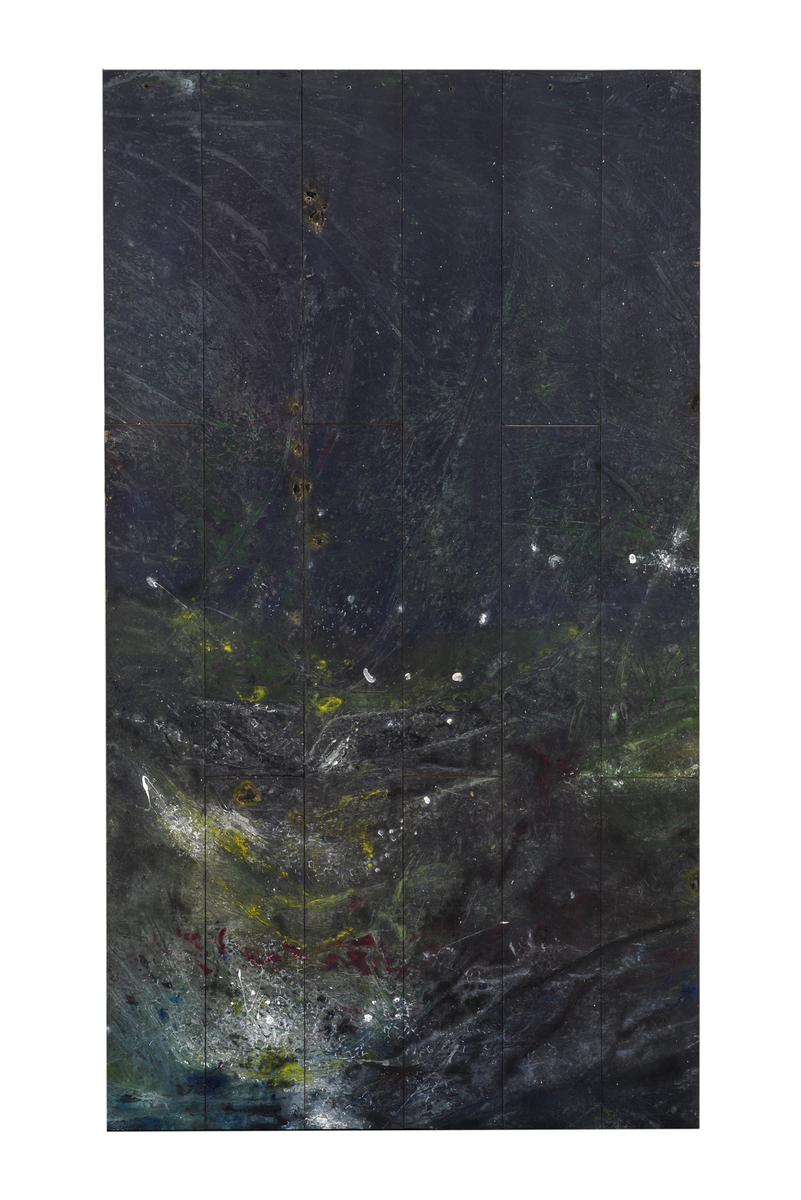 Ground 0, 2
, 2018
Paints on enginered-parquet
217 x 117cm
85.43 x 46.06 in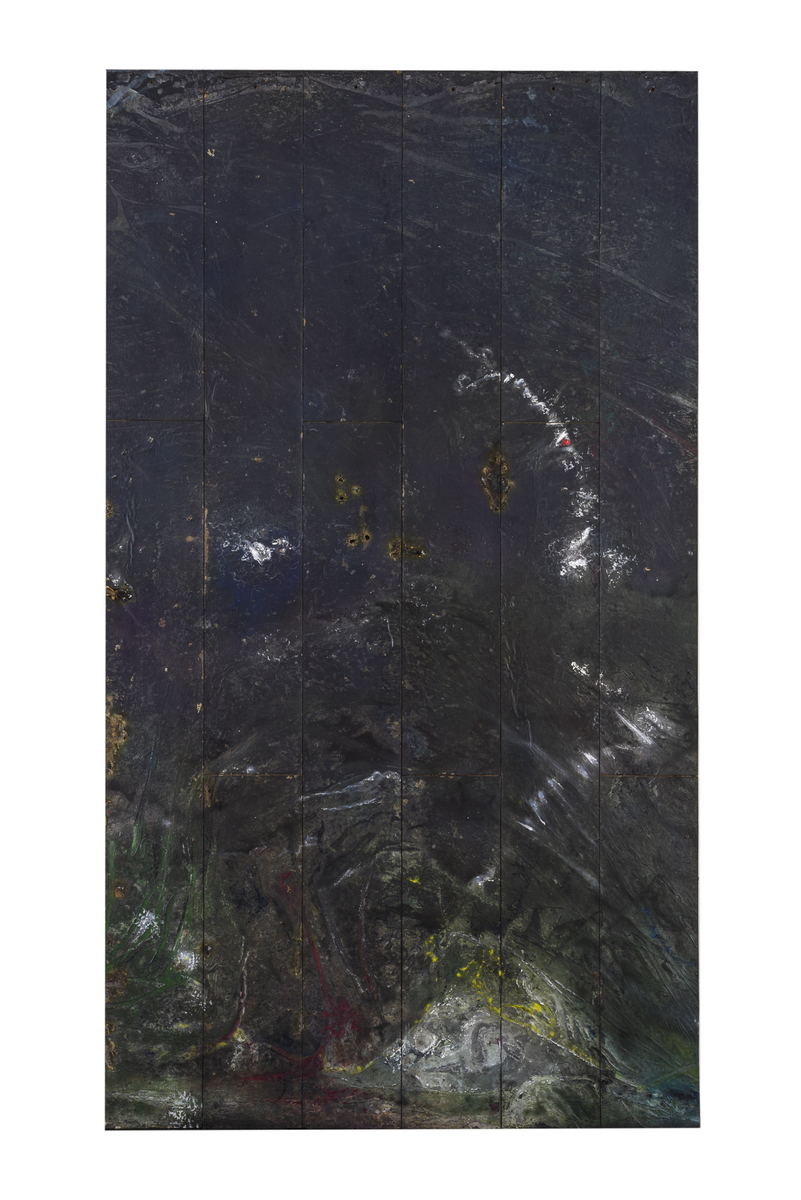 Ground 0, 3
, 2018
Paints on enginered-parquet
217 x 117cm
85.43 x 46.06 in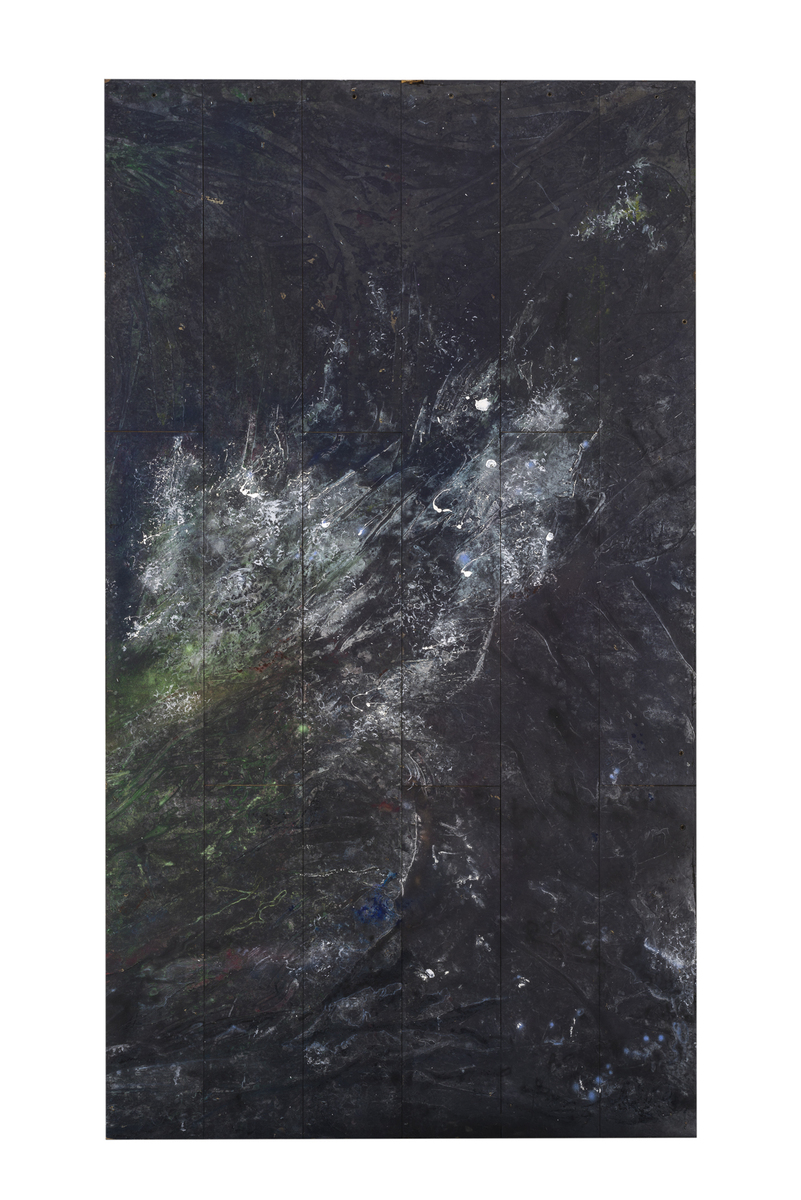 Ground 0, 4
, 2018
Paints on enginered-parquet
217 x 117cm
85.43 x 46.06 in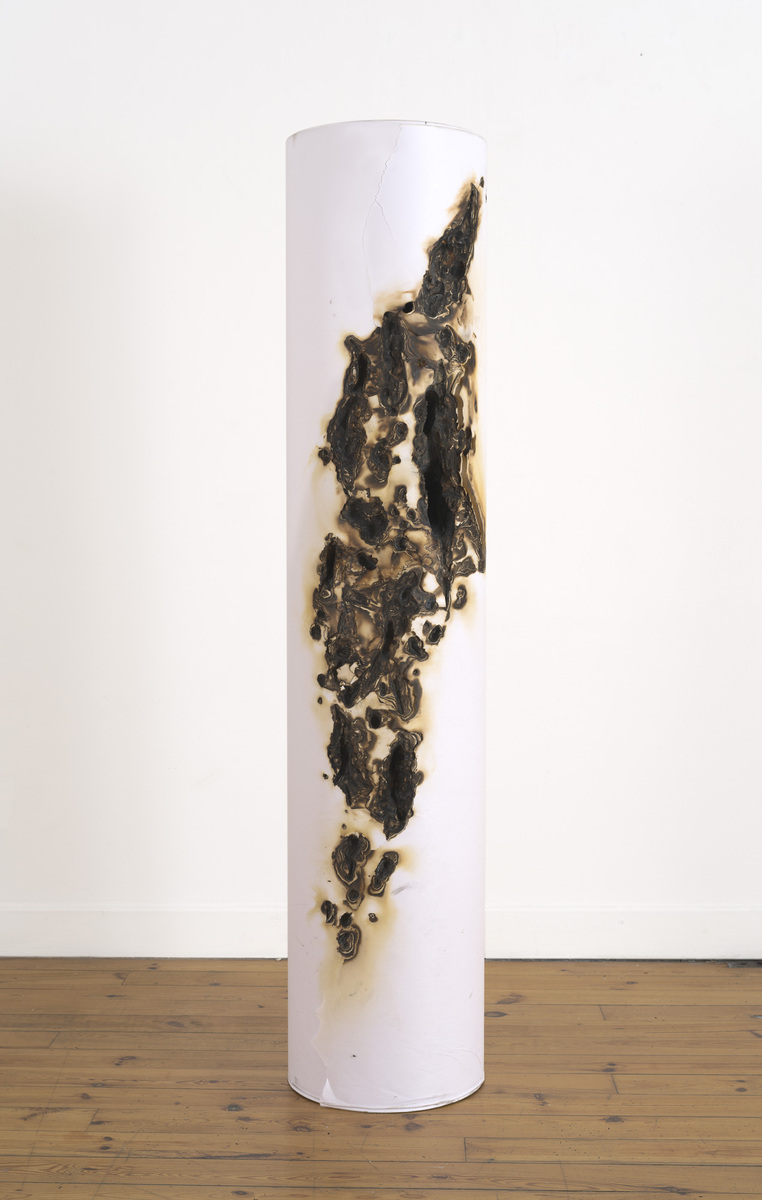 Rouleau 2
, 2018
Burnt roll paper weighs 150 g
145 x 30.5cm
57.09 x 12.01 in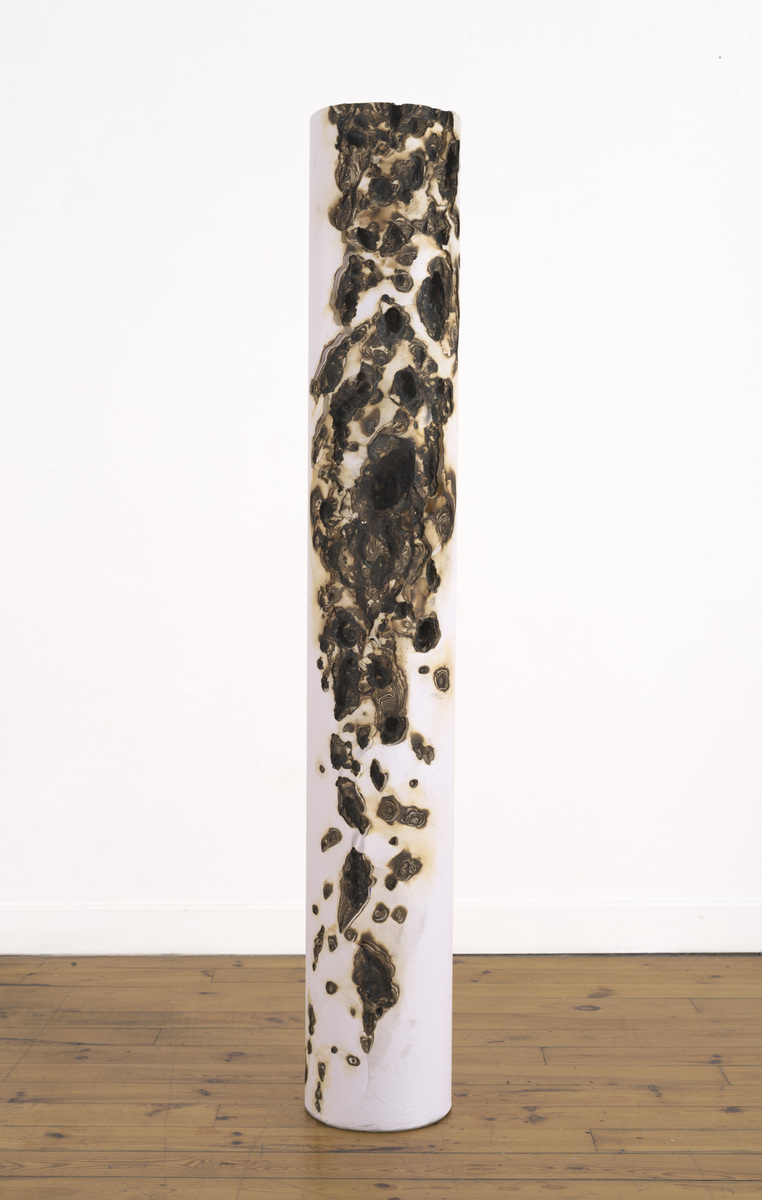 Rouleau 3
, 2018
Burnt roll paper weighs 150 g
145 x 21cm
57.09 x 8.27 in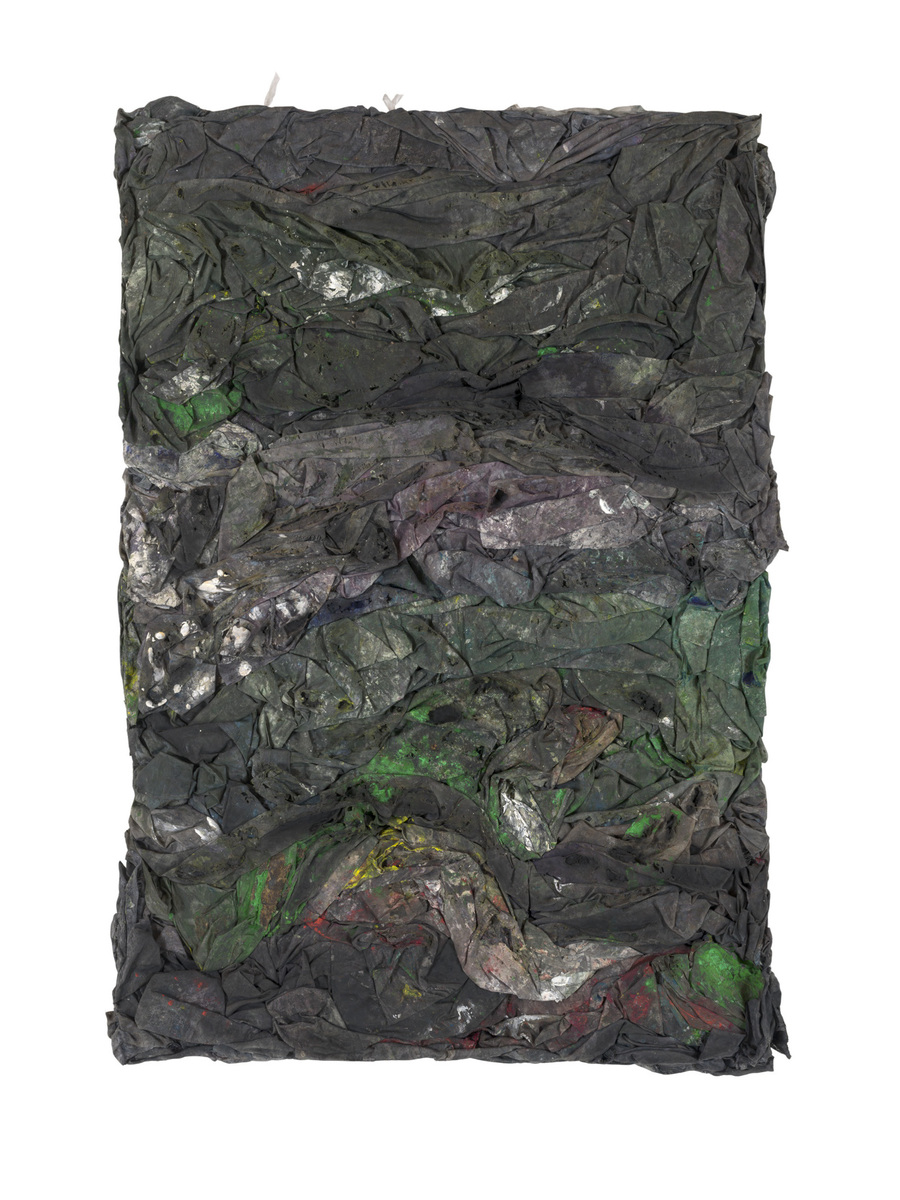 Stratification
, 2018
Paints on fabrics mounted on MDF
106 x 75cm
41.73 x 29.53 in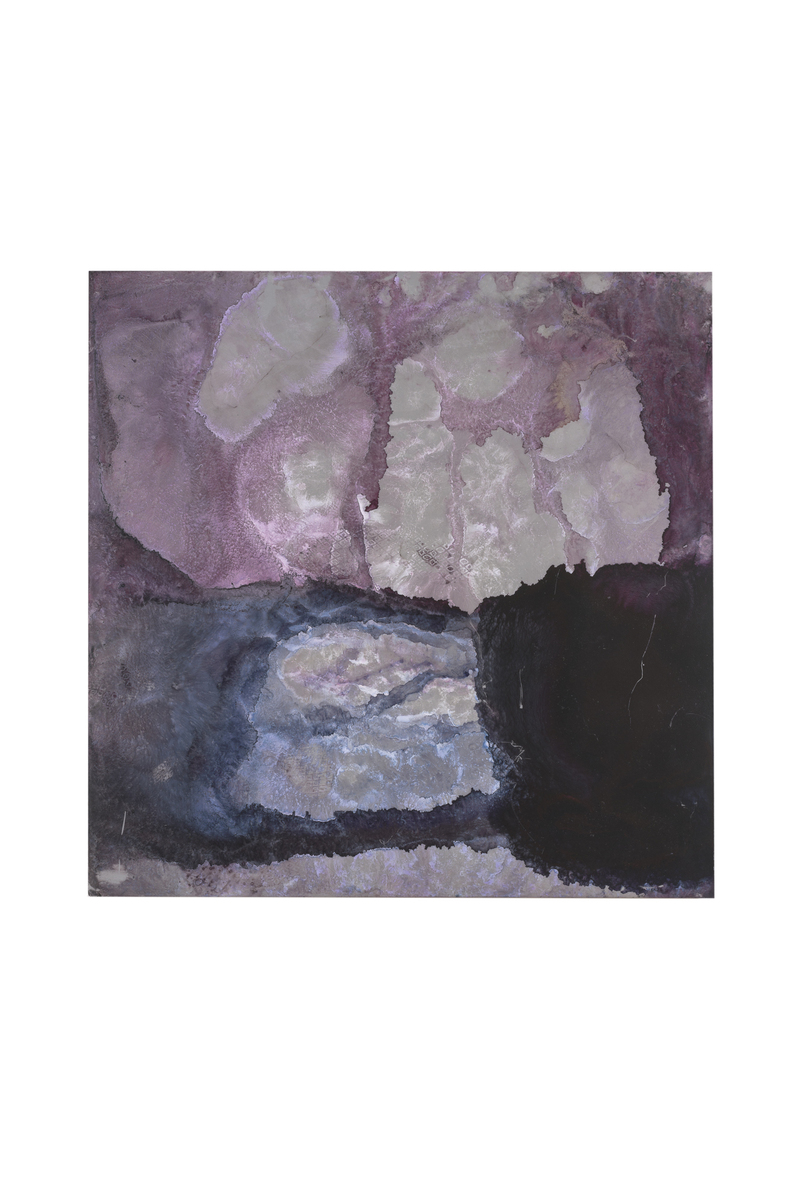 Capitello
, 2018
Paints on PVC
100 x 100cm
39.37 x 39.37 in
Born in 1975 in Bastia, Corse
Lives and works in Brussels, Belgium.
GRUND 0. Four paintings, almost literally, from the ground. They lied on the studio floor for a time, receiving and accumulating the spurts of everything produced around. Impression of living sea depth brought back to the surface when hung on the wall, transformed and charged with history.
David Raffini first lets heterogeneous materials layer up on his mediums. After maturation, he unearths them with explosive touch of colors or irruptive splits. Planes and lines emerge, giving shape to rugged terrains where the once imagined crests now rise up and sometimes erupt out of the delimited canvas space. Through a range of sculpting rather than painting tools, the raw matter surfaces, and, simultaneously, the works transforms into the vestige of itself.
By preserving these successive states, David Raffini highlights the autonomy of his works and the marks they leave, so much that it ends up difficult to distinguish which of the work or the marks is the memory.
Whether out of duty or desire to remember, David Raffini serves painting with the utmost attention, highlighting the trace, the discreet mark of an experience in time he thinks essential to the existence of the whole work. His interventions reveal the various stratums present within his paintings, often under the form of big landscapes and captured pour l'eternit*. Yet, these painting fossils or ghosts in other cases, are what gives his work its undeniable timelessness quality. By combining techniques and accumulating marks and stories, David Raffini precisely looks thwart a conventional approach of time and awaken the possible mutations of matter over time as well as the inevitable correspondences between what we see and what we guess. Like an endless journey from the bottom to the surface, from vestige to living matter.

Sarah Lanos, July 2018.
Solo shows at Ceysson Gallery
David Raffini, Saint-Etienne
September 13 - October 20, 2018
Solo shows
2016
Florian Pugnaire et David Raffini
, Centre G. Pompidou, Paris, France
2015
INSULAE 1
, SHIN Gallery, New York, USA
2014
Défigurer
, Galerie Maud Barral, Nice, France
Le Coefficient de Poisson, Le patio, La Maison Rouge Fondation Antoine de Galbert, Paris, France *

2013
Chjami Rispondi, TORRI, Paris, France*
Energie Sombre, Musée National Pablo Picasso, Vallauris, France*
Matières-Temps, Centre d'Art Contemporain Les églises, Chelles, France *
Fondre Battre Briser, Le Pavillon Blanc, Centre d'art de Colomiers, Colomiers, France*

2012
III, Centre Culturel Una Volta, Bastia, France*

2011
Amnesia, Espace Contemporain Domaine Orenga, Patrimonio, France
Glissements, Le Dojo, Nice, France*
Berlin Paris 2011, Carlier I Gebauer, Berlin, Germany *

2010
Hors Gabarit, TORRI, Paris, France*
In Fine, Palais de Tokyo, Paris, France*

2009
Expanded-Crash, Centre National d'Art Contemporain de la Villa Arson, Nice, France *
Expanded-Crash, Module 2, Palais de Tokyo, Paris, France*

*With Florian Pugnaire


Group Shows

2015
Sphere, Galleria Continua, Les Moulins, Paris, France*
L'ordre des lucioles, Fondation d'entreprise Ricard, Paris, France*
GAS Station, Gagliardi Art System Gallery, Torino, Italy
Chercher le Garçon, MAC VAL, Paris, France*
Energie sombre, Artemovendo, Porto Alegre, Brazil
Energie sombre ArtVilnius, Vilnius, Lithuania
Energie sombre, Athens Digital Arts festival, Athens, Greece
Videonale 15, Bonn, Germany

2014
Shit and Die, Palazzo Cavour, Torino, Italy*
Energie Sombre, Biennale de Belleville, Paris, France *
J'écris Donc Je Suis, avec BEN et LA STATION, Le Garage, Brive, France

2013
Saison 17, LA STATION au Lieu Commun - Espace d'Art Contemporain, Toulouse, France
Boîte en Valise, Institut Français - Travelling exhibition*
Entrée Libre Mais Non Obligatoire, Centre National d'Art Contemporain, Villa Arson, Nice, France
Polkapalace, Musée Municipal d'Art et d'Histoire de Bastia, Bastia, France*

2012
Impressions d'Ateliers, Galerie Maud Barral, Nice, France
First Shanghai Sculpture Project, Shanghai Art Institute, China*
Sunshine and Precipitation, LA STATION au Catalyst Arts, Belfast, Northern Ireland*
Texture/Material (Berlin Paris 2012), KLEMM'S Gallery, Berlin, Germany*
New Abstract Generation, Le Box, Fonds M-ARCO, Marseille, France*

2011
La Fabrique Sonore, Domaine Pommery, Reims, France*
Art-o-rama, Friche Belle de Mai, Marseille, France*
Focus, Parcours associé de la Biennale de Lyon, Vienne, France*
Collectionneurs en Situation, Espace de l'Art Concret, Mouans-Sartoux, France*
La Sculpture Autrement, Ecoparc ACCA, Mougins, France*
Que Sera, Sera…, LA STATION au CAN, Neuchâtel, Switzerland

2010
Dynasty, Palais de Tokyo et MAMVP, Paris, France*

2009
Kit Invite n°2, Paris, France*
E Figura si l'Isula, Fantasy Island, FRAC Corse, Corté, France

2008
Accidents de Parcours, Corté, France*

2007
Pavillon 7, Palais de Tokyo, Paris, France

*with Florian Pugnaire

2014
Dark energy, Florian Pugnaire, David Raffini, Éditions Del'Art, Nice.
David Raffini ou l'art de la méthode
LA TRIBUNE LE PROGRÈS - Clément Goutelle
September 26, 2018
Voir le fichier