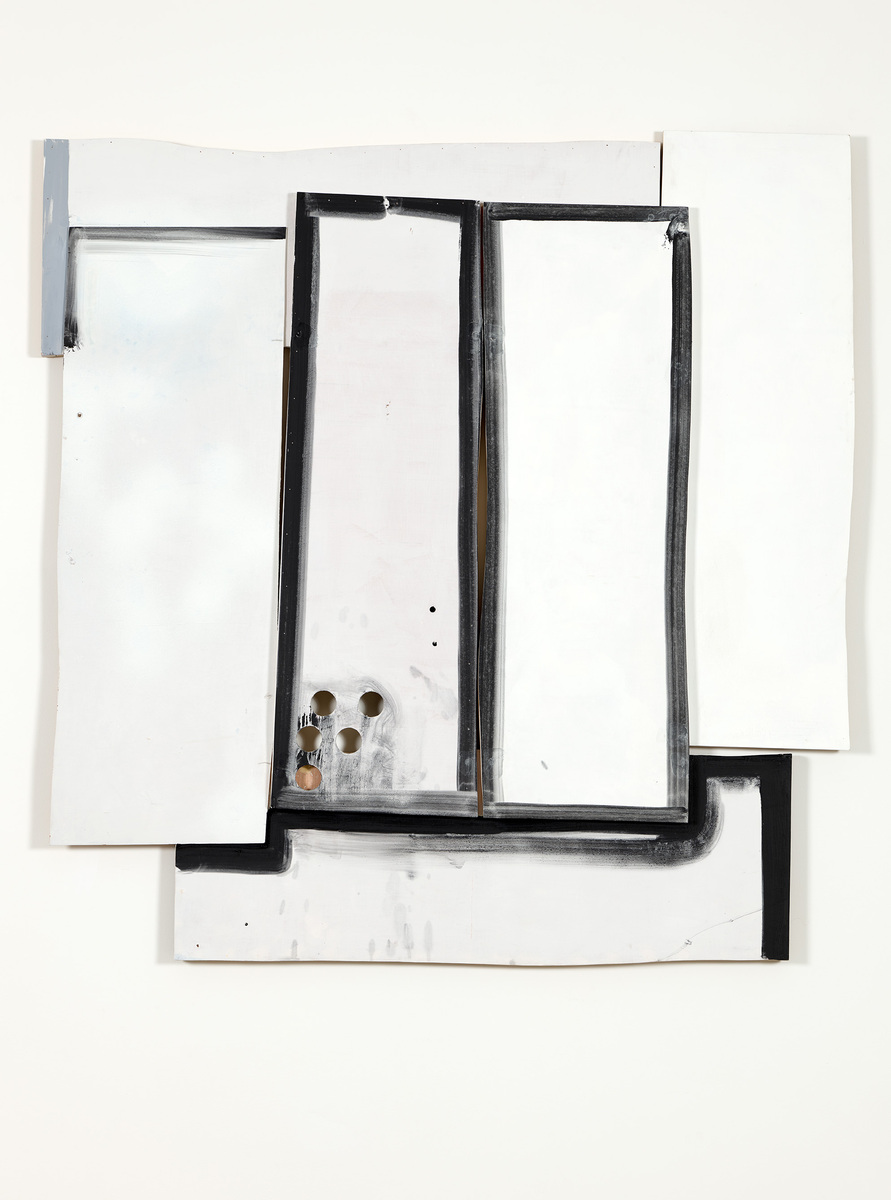 Divided Light
, 2016
Oil and gesso on wood
165.1 x 160cm
65.00 x 62.99 in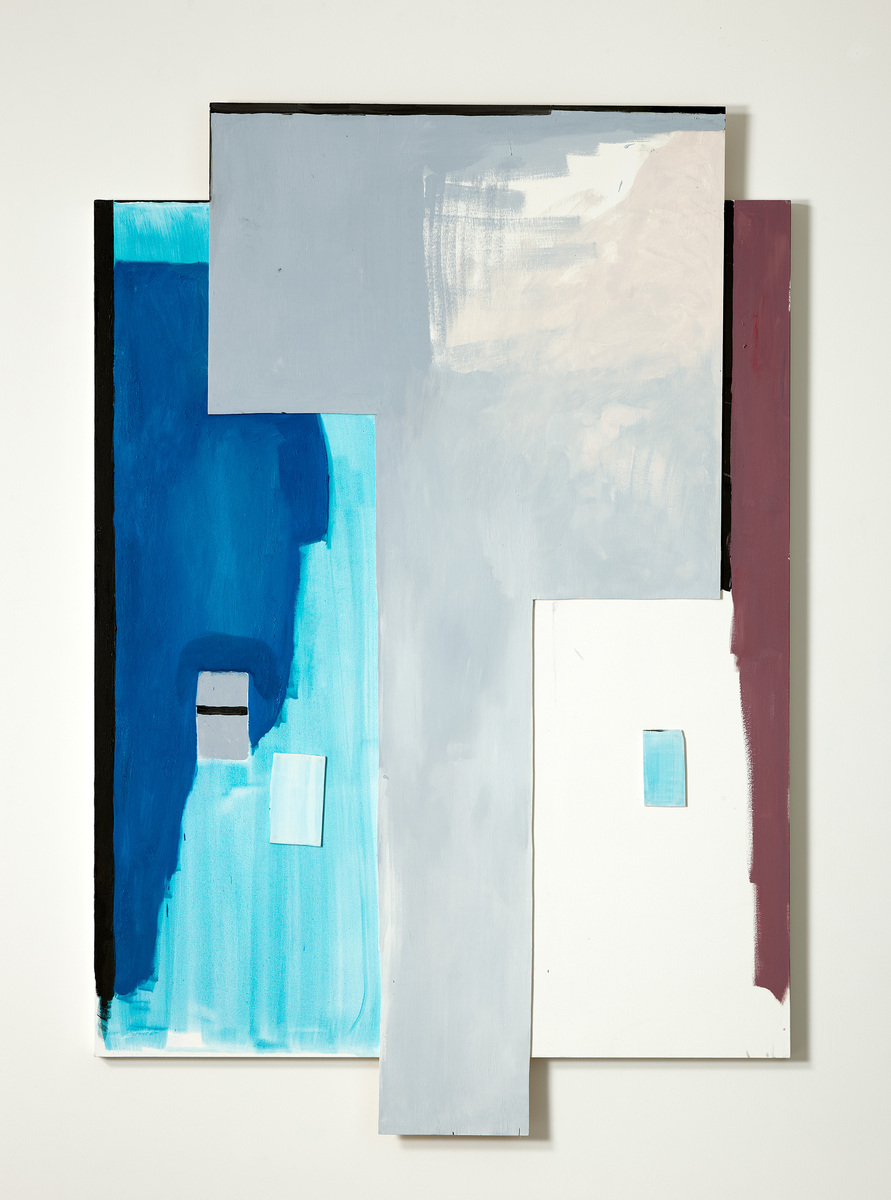 Untitled
, 2017
Oil on canvas and wood panel
241.3 x 165.1cm
95.00 x 65.00 in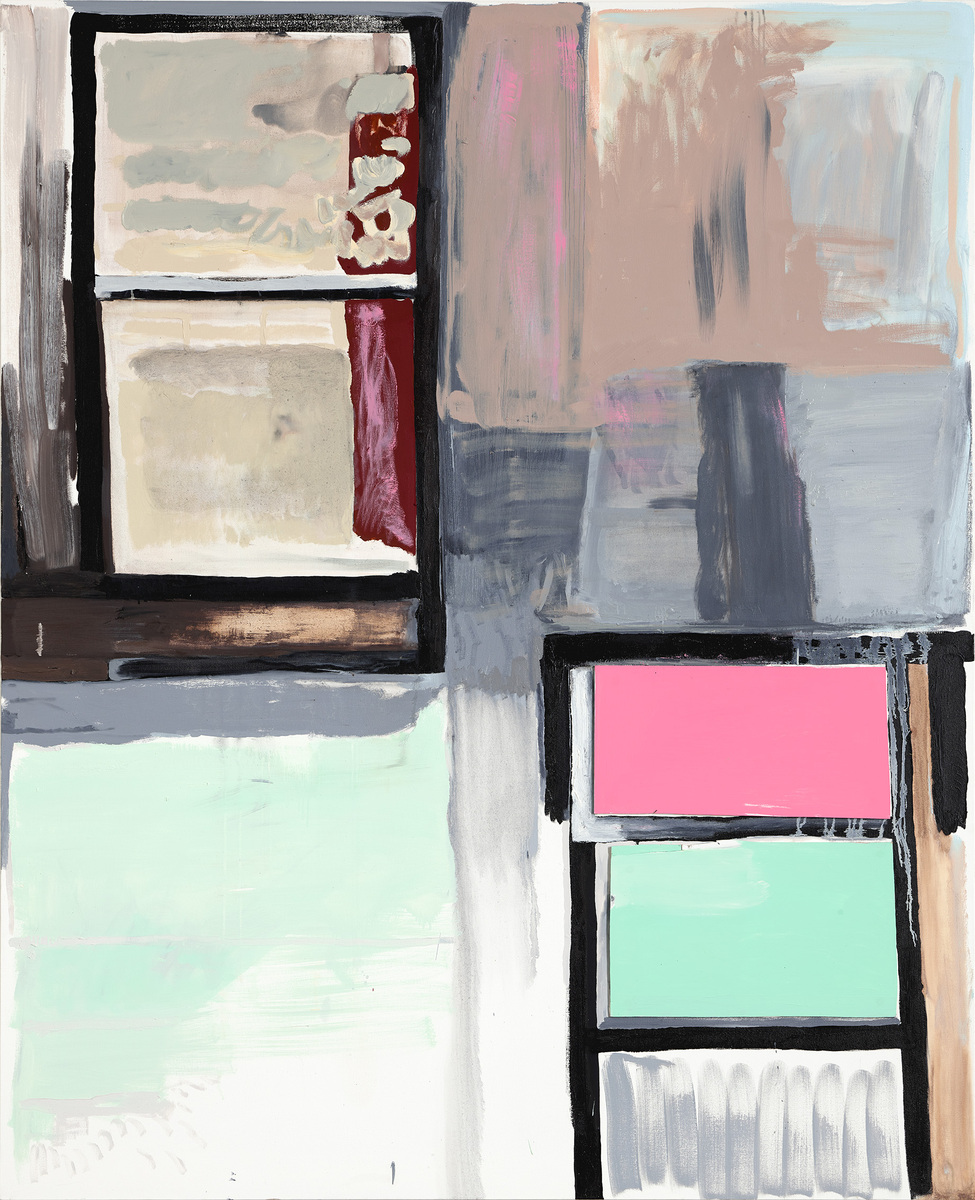 Untitled
, 2017
Oil on canvas and wood panel
203.2 x 165.1cm
80.00 x 65.00 in
Education
2009 MFA, University of California - Los Angeles
2002 BFA, Cornell University, Ithaca, New York


RJ Messineo is an artist. RJ Messineo has had several gallery and museum exhibitions, including at the James Cohan Gallery, New York (26th Street) and at the REDCAT Gallery. There have been many articles about RJ Messineo, including '10 Exhibitions Opening This Week' written for MutualArt in 2017.
The shelf paintings, empty of the knick-knacks that might be arranged on the shelves, reflect on the problem of composition, both within abstract painting and in terms of the psychological ordering of significant images, objects and events in one's own life.

A singular shaped canvas is an homage to Ellsworth Kelly, who, in the early part of his career, concealed the real-world sources of his paintings, allowing his work to be read as Minimalist geometry. The strainer is made from the wooden scraps generated out of the shelf paintings. Messineo's process of cutting, bonding and sanding are extensions of the mark making in gestural painting.
Group shows at Ceysson Gallery
Feed the Meter, Wandhaff
September 23 - December 16, 2017
Solo Shows
2018
Fellow feeling
, CANADA Gallery, New York, USA
2010
Attached
, Steve Turner Contemporary, Los Angeles, USA
2009
IMPRENTA
, Los Angeles, USA
2004
Homestead 2000
, Meatyard Gallery, Chicago, USA
Group Shows
2010
Slinger 3
, Boots Contemporary Arts Space, St. Louis, USA
Never Very Far Apart
, curated by Ryan Inouye, REDCAT, Los Angeles, USA
The First Thing
, curated by Matthew Siegle Redling Fine Art, Los Angeles, USA
2009
Wet Paint: 10 Young LA Painters
, Steve Turner Contemporary, Los Angeles, USA
Every Lover is a Mystery Partner
, New Wight Gallery at UCLA, Los Angeles, USA
2008
The Black Dragon Society
, Black Dragon, Los Angeles, USA
Hinterland
, curated by Raimund Pleschberger et Mackey Garage Schindler House, Los Angeles, USA
2005
A Bloody Portent of Erotic Chaos
, curated by Bert Stabler, Dogmatic Gallery, Chicago, USA
Just Good Art
, Hyde Park Art Center, Chicago, USA
2002
NY RT 79
, BFA thesis show, Experimental Gallery, Cornell University, Ithaca, USA
Country
, Ithaca Tompkins County Regional Airport, Ithaca, USA
10 exhibitions opening this week
MutualArt - MutualArt
March 22, 2017
Voir le fichier
Reviews - Los Angeles Area
Artillery - S.R. Lehrer
September 01, 2010
Voir le fichier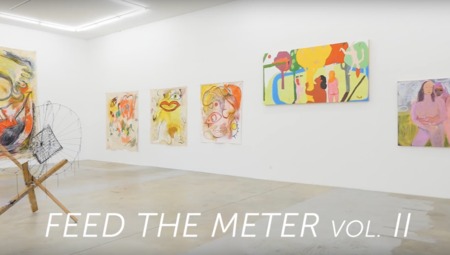 Feed the Meter Vol. 2
December 12, 2017