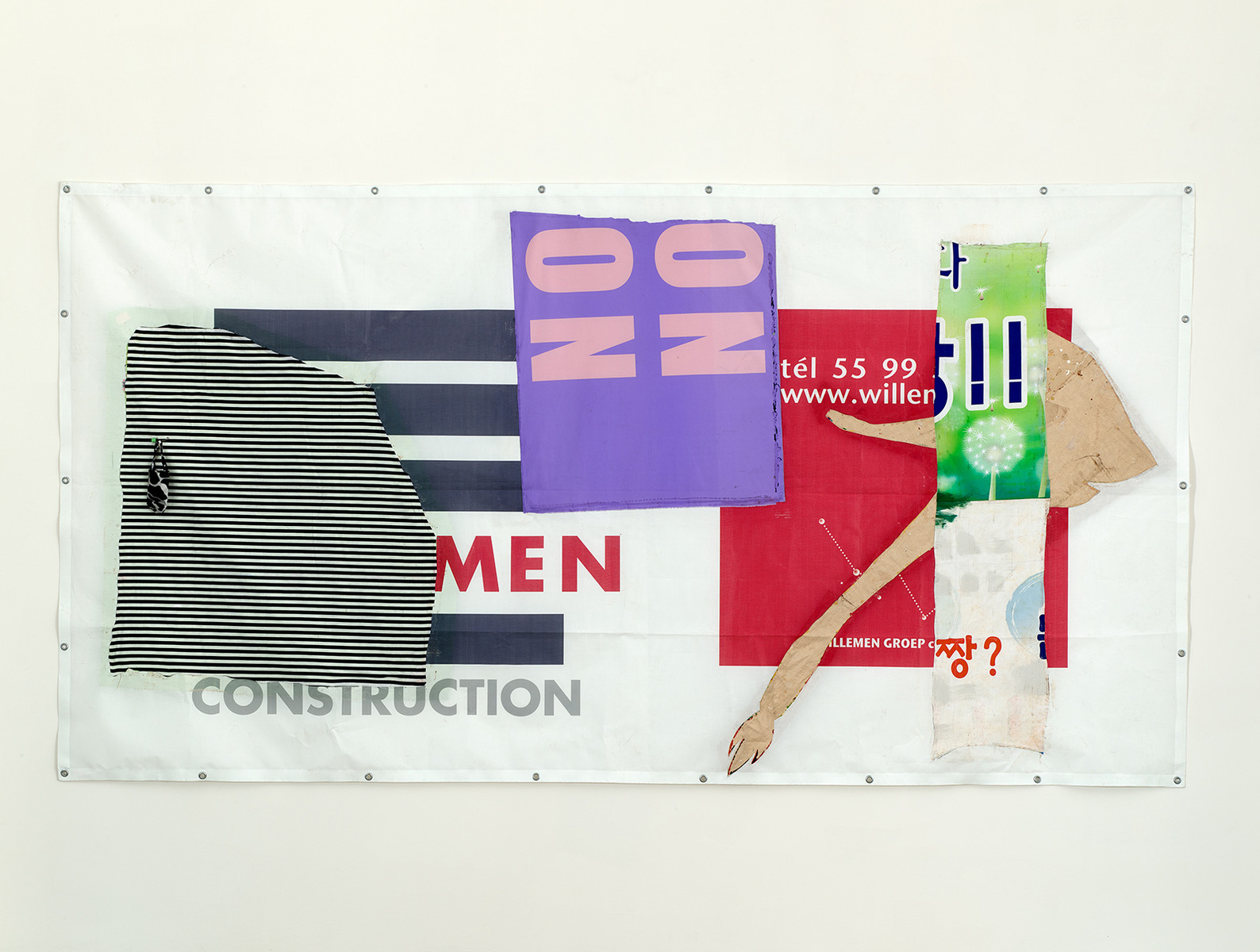 Untitled
, 2017
Mixed technique on tarpaulin
179 x 337cm
70.47 x 132.68 in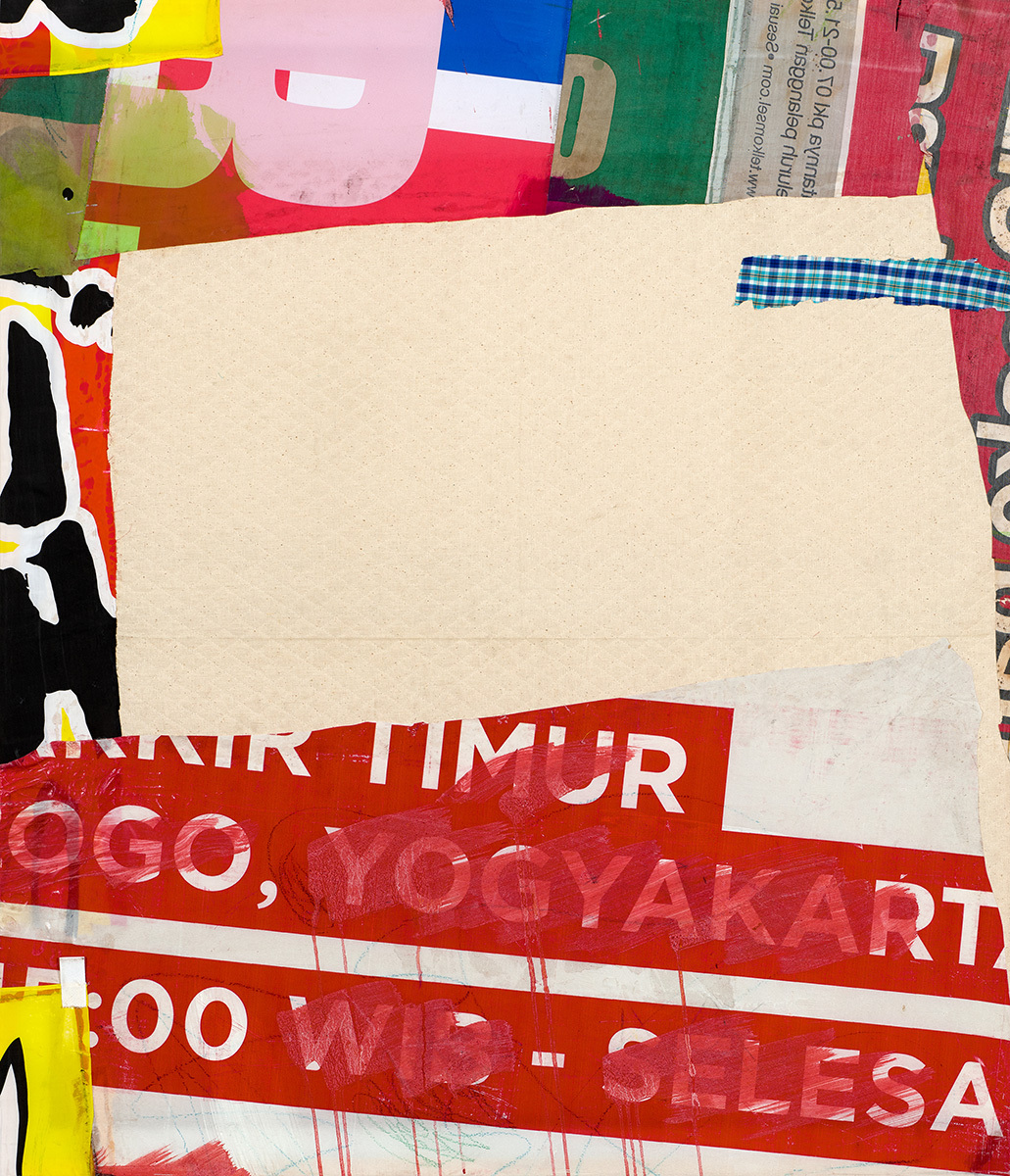 Untitled
, 2017
Mixed technique
140 x 120cm
55.12 x 47.24 in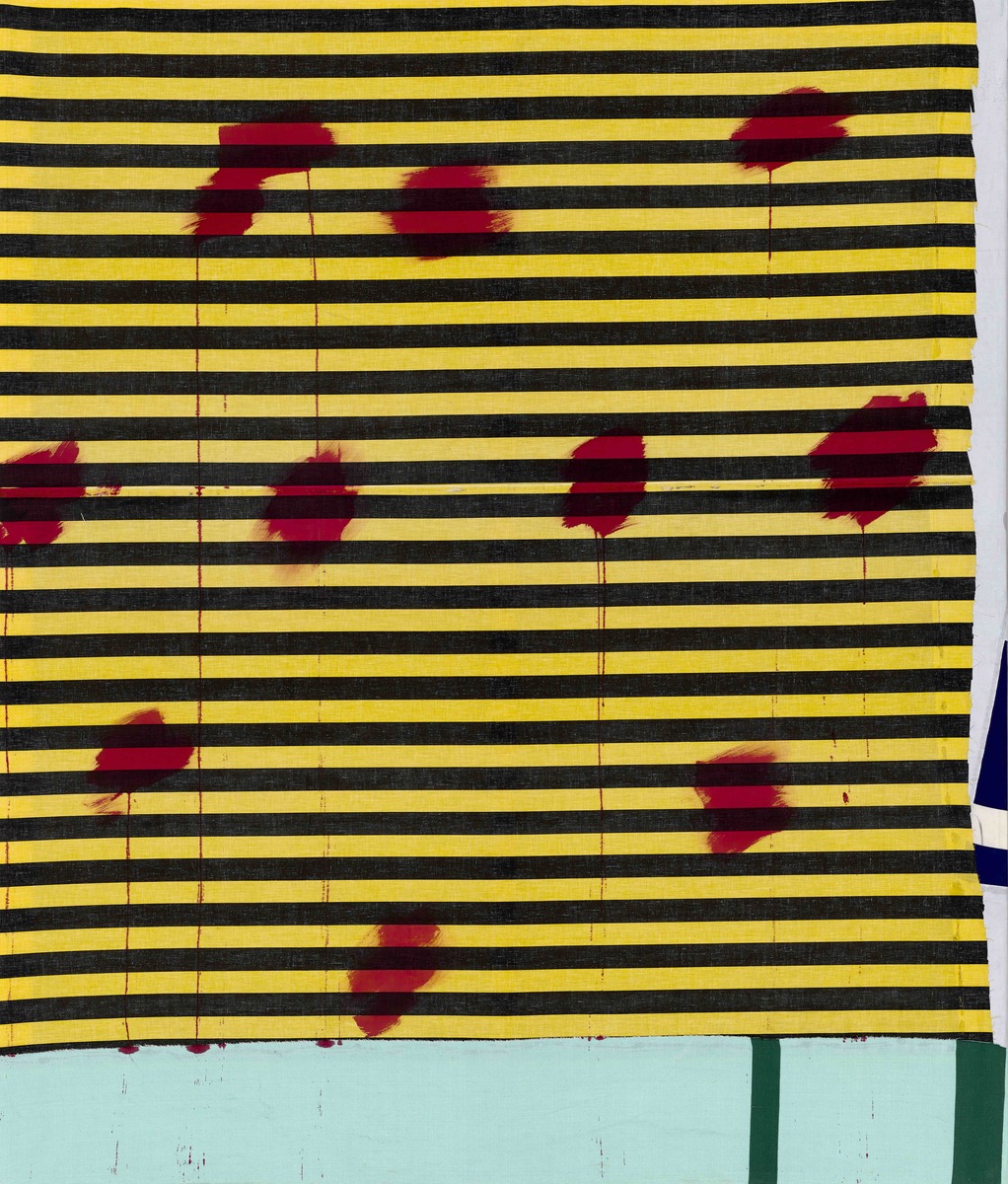 Untitled
, 2016
Ink on cotton fabrics
203.5 x 172.8cm
80.12 x 68.03 in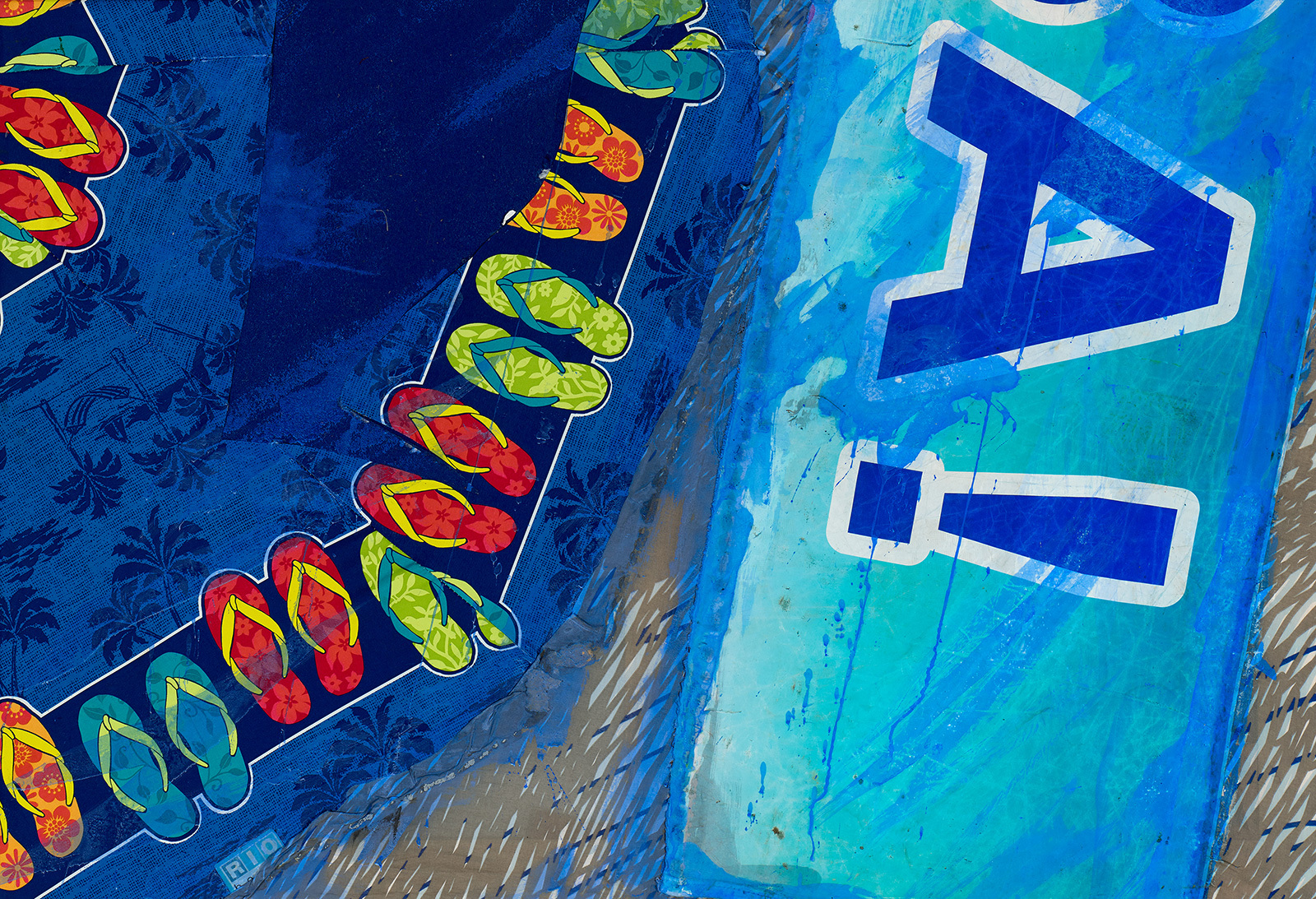 Flip Flops
, 2015
Cotton, felt, signage, acrylic
130.5 x 89.5cm
51.38 x 35.24 in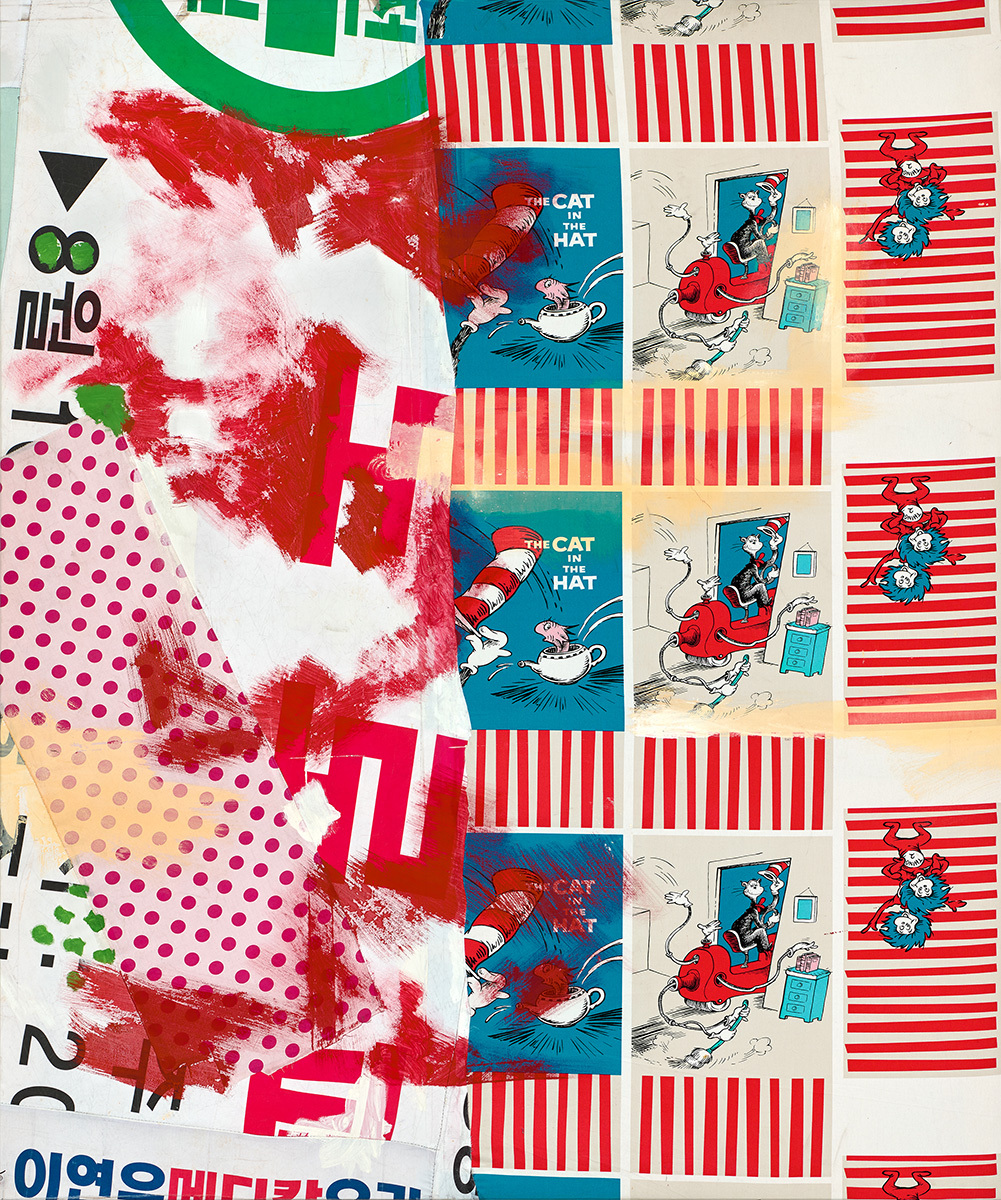 Cat in the hat
, 2015
Cotton, felt, signage, acrylic
214 x 178.5cm
84.25 x 70.28 in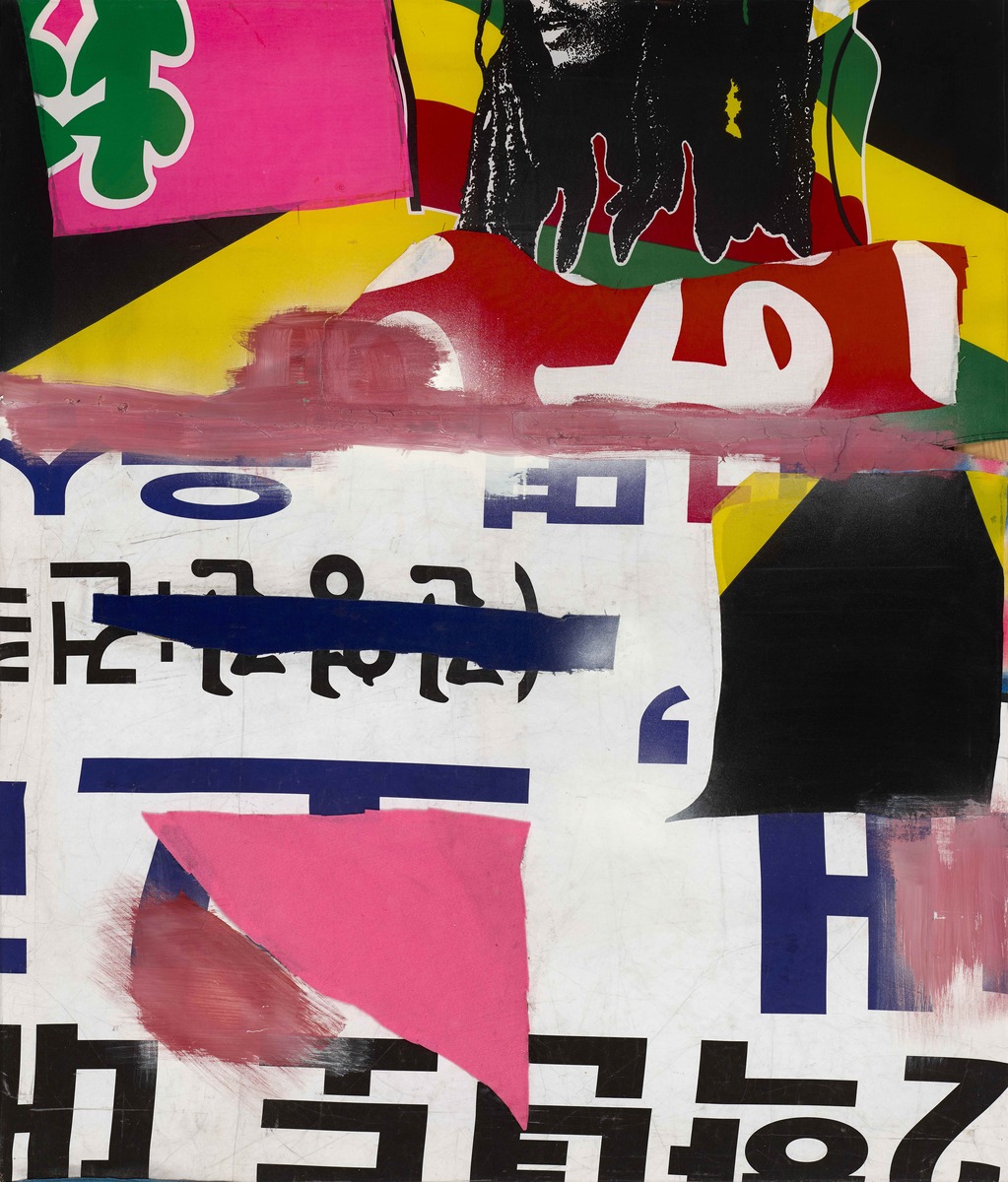 Mr. Marley
, 2015
Cotton, felt, signage, acrylic
120 x 112cm
47.24 x 44.09 in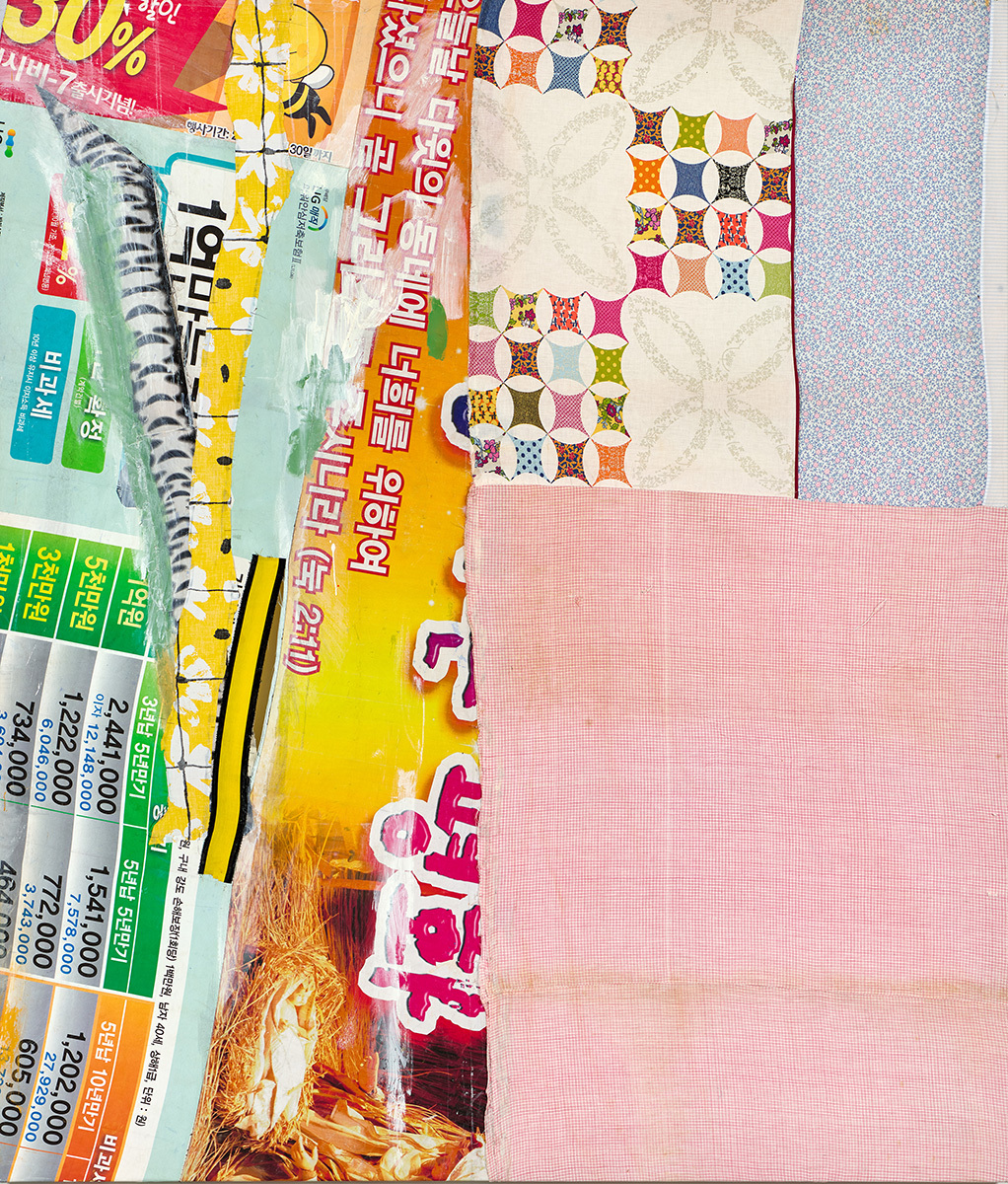 Big numbers
, 2015
Cotton, felt, signage, acrylic
203.3 x 173.3cm
80.04 x 68.23 in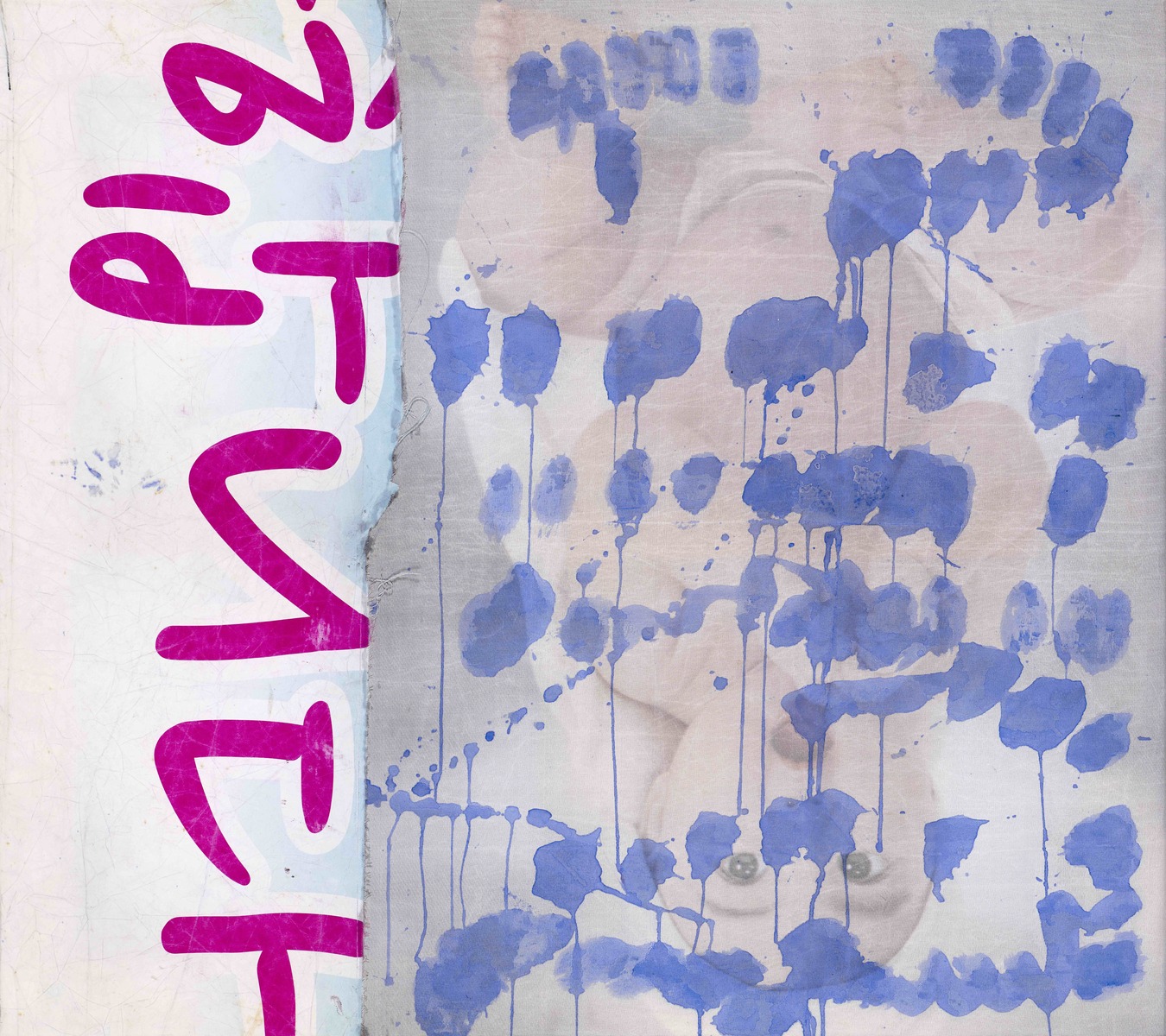 Child of the mist
, 2015
Cotton, felt, signage, acrylic
91.5 x 81.5cm
36.02 x 32.09 in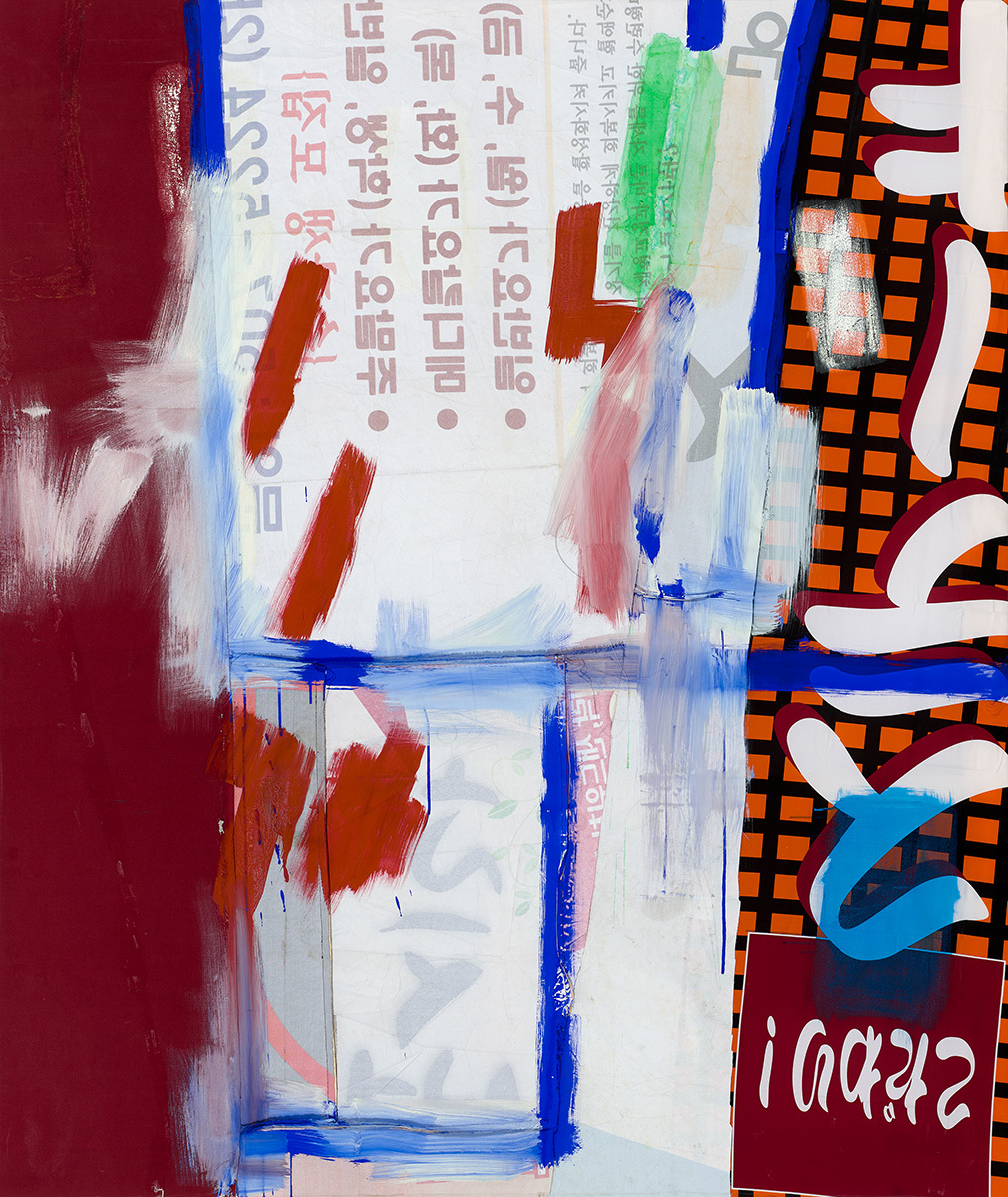 Ban Gioc
, 2015
Nylon & cotton signage, casein, ink
163 x 137cm
64.17 x 53.94 in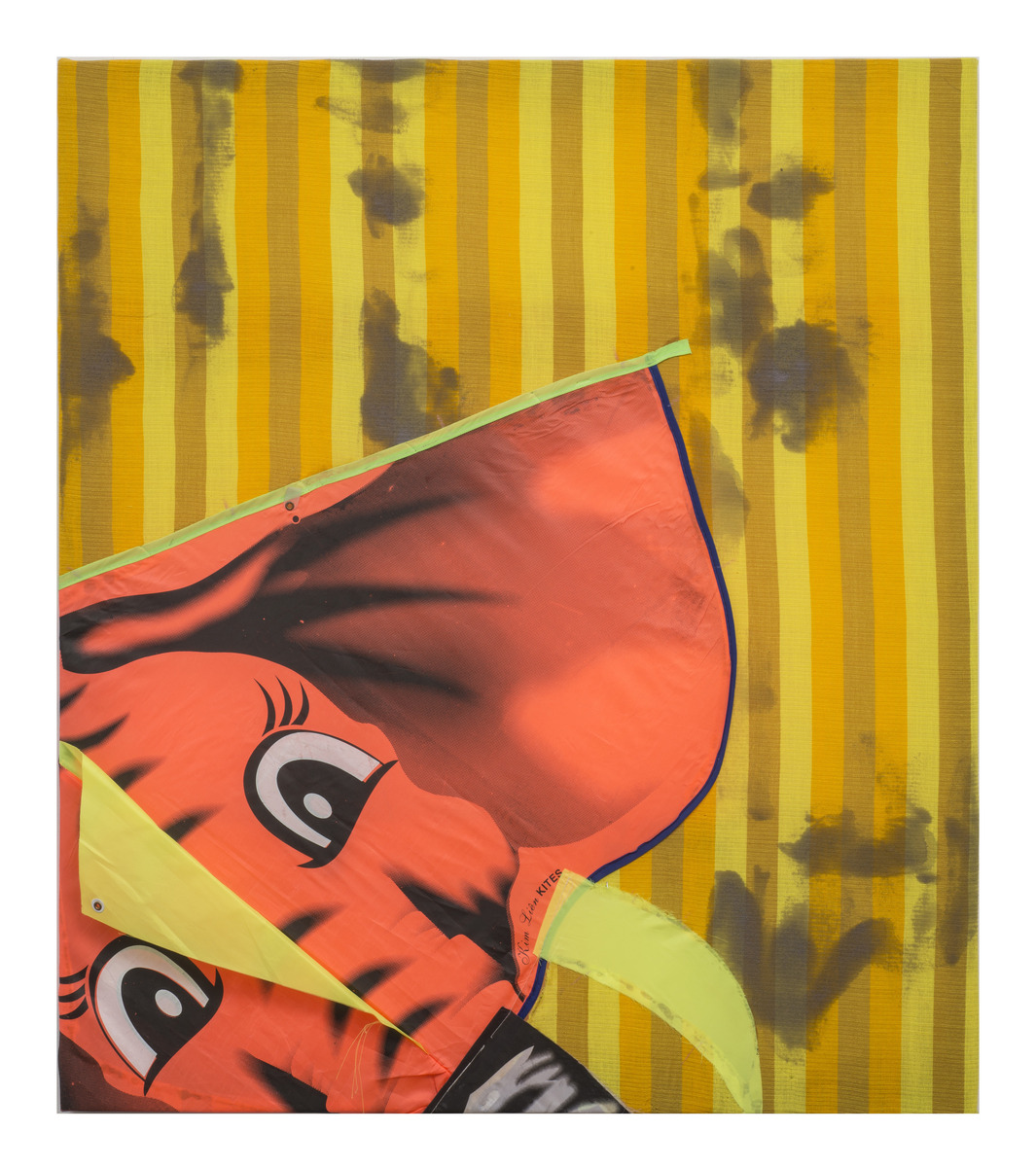 Bang Melea
, 2015
Curtain & acrylic
91.5 x 81.7cm
36.02 x 32.17 in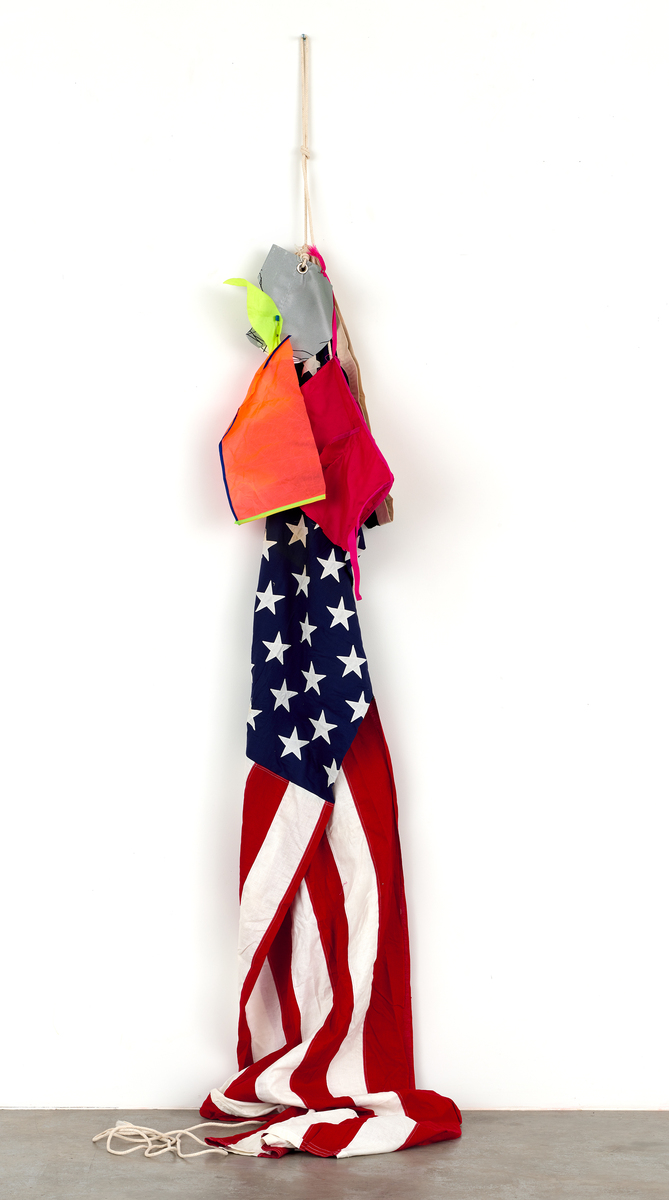 Flag
, 2015
Assembly of fabrics with flag
285.5 x 72cm
112.40 x 28.35 in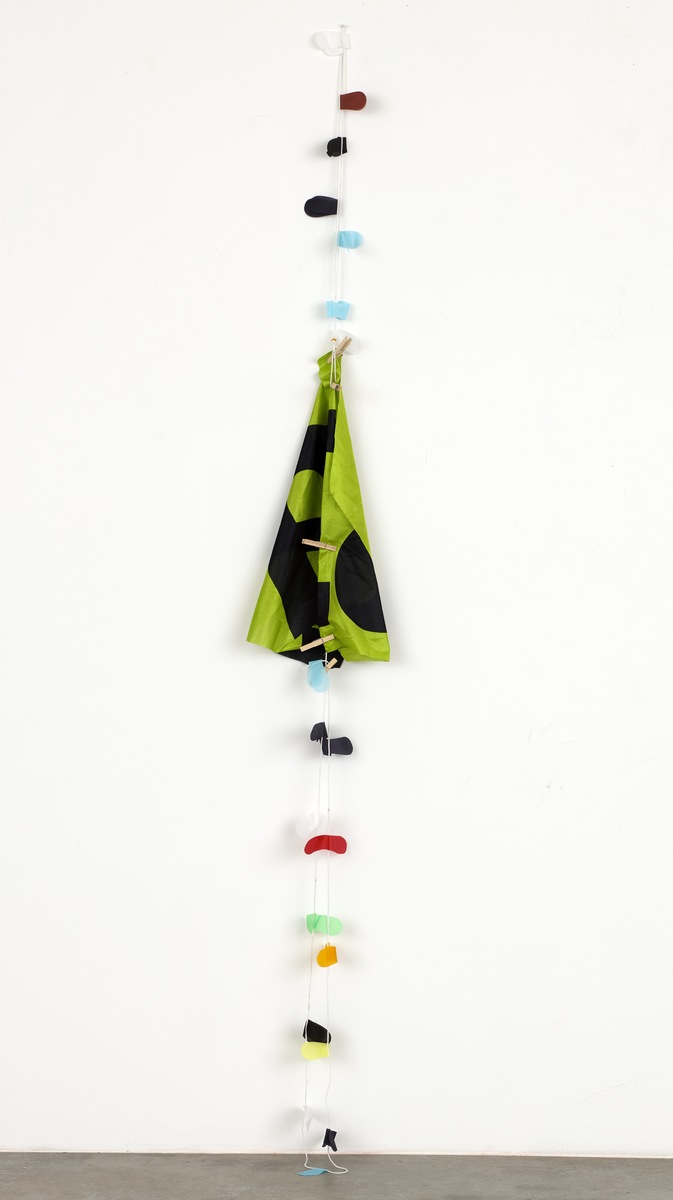 Kanga
, 2012
Assembly of nylon, string and wood
217 x 20cm
85.43 x 7.87 in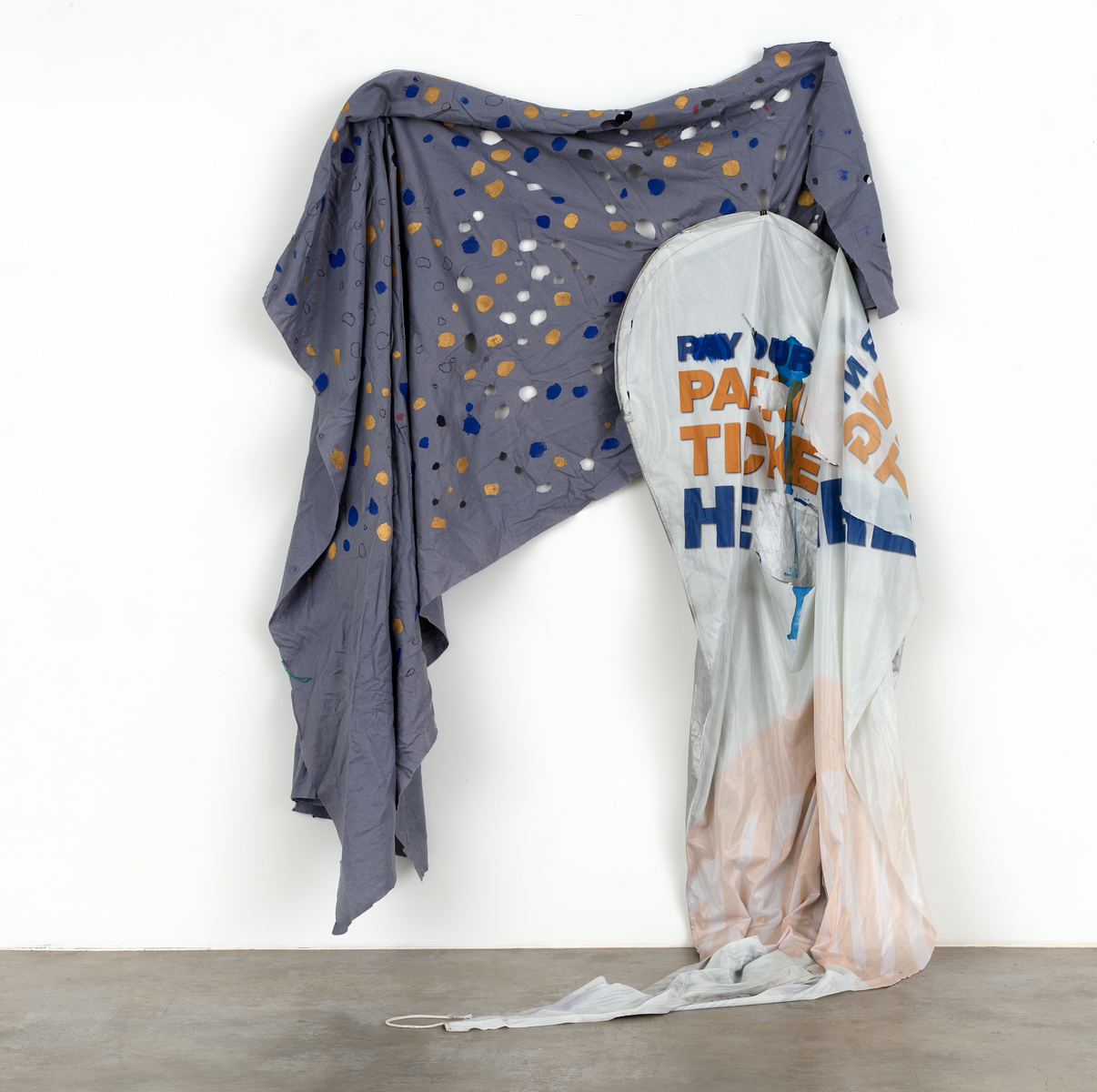 Parking Drape
, 2012
Ink and enamel on assembly of metal and object
172 x 106cm
67.72 x 41.73 in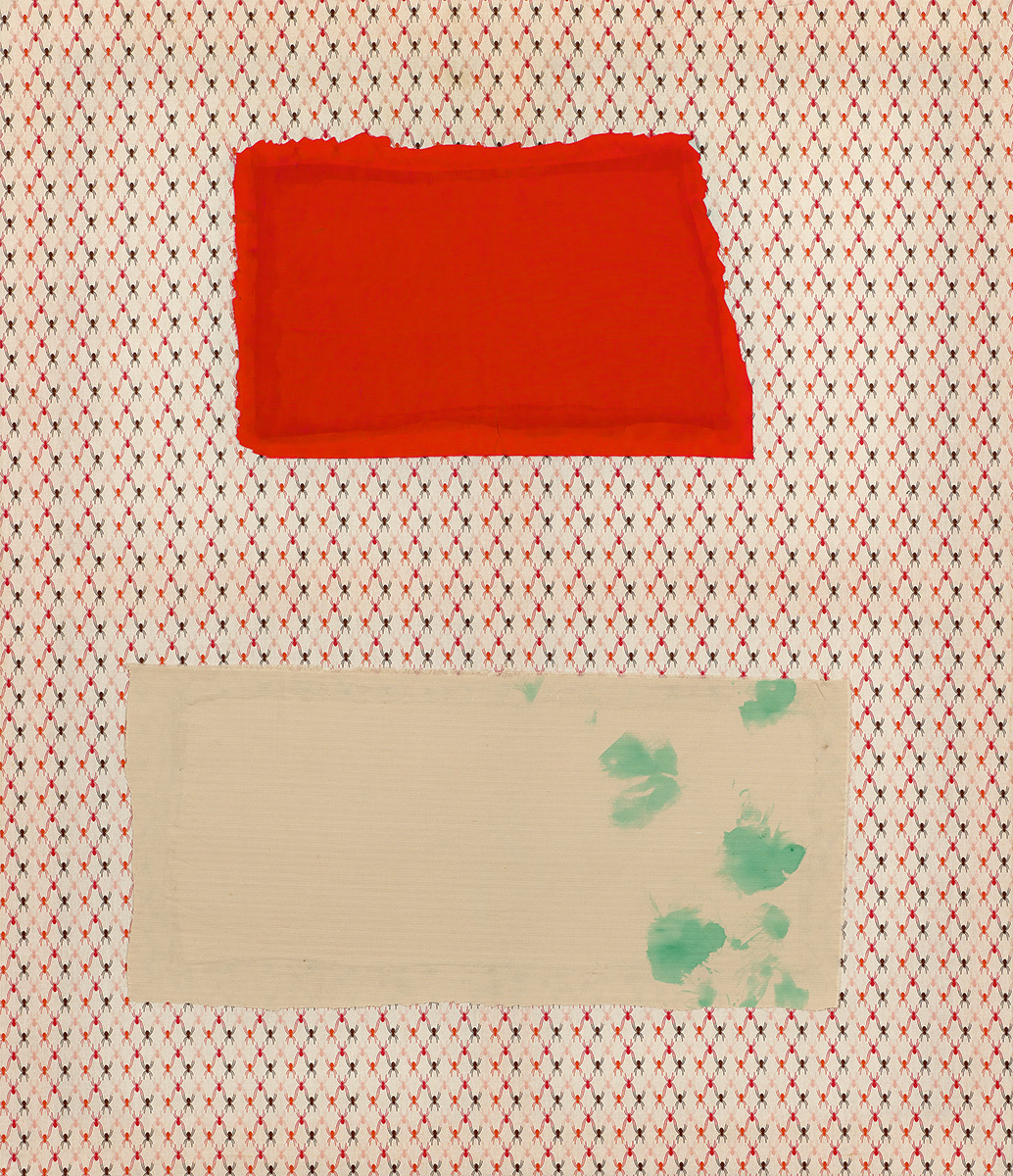 Spider painting
, 2007
Mixed media on fabric
140 x 121cm
55.12 x 47.64 in
Born in 1952, in New York, USA.
Lives and works in Brooklyn, USA.
   Education
1976   Bachelor of Fine Arts, University of Arts in Philadelphia, USA.
   Presentation
Joe Fyfe has exhibited worldwide since the early 1980s.
He has shown internationally throughout the last three decades. Recent solo exhibitions include Longhouse Projects, New York, White Columns, New York; Galerie Christian Lethert, Cologne; ACME, Los Angeles; Graham, New York; Ryllega, Hanoi, Vietnam; and Bernard Ceysson, Luxembourg. Fyfe was awarded a Fulbright in 2006, spending six months in Vietnam and Cambodia and a Guggenheim Fellowship in 2008. He has also received several Pollock-Krasner and Gottleib foundation awards and most recently (2015) received an award from the Artadia Foundation.
In 2010, he curated the widely recognized "Le Tableau" at Cheim & Read, New York, that re-introduced number of French abstractionists, including Claude Viallat into a contemporary dialogue with American abstraction. Additionally, he has curated 12 exhibitions at venues including Halsey McKay Gallery, East Hampton; Zurcher Studio, New York; and Apex Art, New York.
Fyfe has written reviews and essays for Artforum, Art in America, Arts AsiaPacific, Artnet.com, Hyperallergic, Modern Matter, Kilimanjaro and BOMB as well as numerous catalog essays. He is represented by Galerie Christian Lethert in Cologne, Germany and Bernard Ceysson, Luxembourg, Geneva, Paris and St. Etienne.
   Awards and Residencies
2017   The Gwendolyn Knight Lawrence Award from the American Academy of Arts and Letters
2014   Pollock-Krasner, USA
2008   Bourse Guggenheim, USA
           Adolph and Esther Gottlieb Award, USA
           Yaddo fellowships, USA
2007   Sitterwerk Zentrum für Kunst und Kulturwirtschaf, résidence, Atelierhaus, Germany
2006   Fulbright Award, Research in Vietnam and Cambodia
           Fundacion Paraiso Mojacar, Spain
2005   Pollock-Krasner Award, USA
           Yaddo fellowships, USA
2003   Yaddo fellowships, USA
2002   Adolph and Esther Gottlieb Award, USA
2001   Yaddo fellowships, USA
1999   Handhollow Foundation Award (PFAW Fellowship), USA
1998   McDowell fellowship, USA
           Yaddo fellowships, USA
1996   Bessie Award, Set design for "The Memory Theatre of Guilio Camillo", USA
The latest works by Joe Fyfe - who is evolving within a moving space suspended between painting, sculpture and drawing - explore both the legacy of non-figurative art and its current trends. In his work, his writings and conservation projects - including his curatorship of the controversial "Le tableau" exhibition organised in 2010 for Cheim & Read in New York - Fyfe acknowledges the utopian aspiration of the early expressions of non-figurative art, while adapting a more pragmatic (and often playful) approach to the alternations of our material culture.
In an intensification of the poetics of everyday life, of the marginal and overlooked, Fyfe has increasingly made use of materials found by the wayside, like a kite abandoned by a child, a sign that has been thrown away or an abandoned banner. He thus creates almost abstract compositions influenced both by serendipity and by the noblest expressions of formalism. In so doing, Fyfe creates a sort of contraction in his work, a "push and pull" between happenstance and reflection, which in turn endows his apparently informal works with an obsessive precision.
Solo shows at Ceysson Gallery
Joe Fyfe, Wandhaff
January 13 - March 03, 2018
JOE FYFE, Genève
January 14 - March 12, 2016
Group shows at Ceysson Gallery
Spring Saint-Étienne, Saint-Etienne
June 12 - July 25, 2020
Joe Fyfe - Claude Viallat, Saint-Etienne
December 21, 2018 - February 23, 2019
FEED THE METER, Wandhaff
September 26, 2015 - January 30, 2016
Special Guest New York, Offsite
September 08 - September 28, 2015
Denis Castellas - Joe Fyfe, Luxembourg
November 23, 2013 - February 01, 2014
Solo Shows
2019
Joe Fyfe: but a flag has flown away
, Nathalie Karg Gallery, New York, USA
2016
Vagabond Paintings,
Galerie Bernard Ceysson, Geneva, Switzerland
2014
Make Me One With Everything,
Longhouse Projects, New York, USA
2013
Galerie Bernard Ceysson, Luxembourg
2012
Elecciones,
Galerie Christian Lethert, Cologne, Germany
White Colums, New York, USA
2011
James Graham & Sons, New York,USA
2010
ACME Gallery, Los Angeles, USA
David Lusk Gallery, Memphis, USA
2009
James Graham & Sons, New-York, USA
2007
JG Contemporary, New York, USA
Ryllega Gallery, Hanoi, Vietnam
Cynthia Broan Gallery, New York, USA
2005
JG Contemporary, New York, USA
Galerie Pitch, Paris, France
2004
Mai's Gallery, Ho Chi Minh City, Vietnam
2002
Jay Grimm Gallery, New York, USA
1998
Nicholas Davies Gallery, New York, USA
1997
Morehead State University, Morehead, USA
Nicholas Davies Gallery, New York, USA
1983
Barbara Toll Fine Arts, New York, USA
Group shows (Selection)
2020
Printemps
, Galerie Ceysson & Bénétière, Saint-Étienne, France
2018
68-18
, Shin Gallery, New York, USA
2017
Polaroids: The Disappearing
, Nathalie Karg Gallery, New York, USA
In Neuen Räumen
, Galerie Christian Lethert, Cologne, Germany
2016
Boys and Girls Can Still Draw
, Nathalie Karg Gallery, New York, USA
2015
Human Nature,
Salon 659 Jefferson Ave., curated by Claire Corey, New York, USA
Group exhibition,
Galerie Christian Lethert. Cologne, Germany
Between the Eyes,
Crosstown Arts, Memphis, USA
Summer painting exhibition,
Longhouse Projects, New York, USA
Special Guest
, Bernard Ceysson at Galerie Zurcher, New York, USA
Feed The Meter,
Galerie Bernard Ceysson, Luxembourg
2014
Picture/Painting/Object,
Albert Baronian Gallery, Brussels, Belgium
On the Blue Shore of Silence,
Fitzroy Gallery, New York, USA
The Bulletin Board,
White Columns, New York, USA
2013
Donut Muffin,
Dorsky Projects, New York, USA
Wit,
Painting Center, New York, USA
Group Show,
Galerie Christian Lethert, Cologne, Germany
Memphis Social,
Tenn, Memphis, USA
My Crippled Friend,
CCAD Columbus, Columbus, USA
Building Materials,
Real Art Ways, Hartford, USA
Taking Note or the Curious Eye,
National University of Ireland, Galway, Ireland
2012
Galerie Christian Lethert, Cologne, Germany
Arbeiten auf Papier,
Zietkunst Galerie, Kitzbühel, Austria
ARCO, Madrid, Spain
B. Wurtz & Co. Group Show,
Richard Telles Fine Art, Los Angeles, USA
Peinture mode d'emploi,
Centre régional d'art contemporain, Montbéliard, France
Ever Since | Put Your Picture in a Frame,
Glasgow International Exhibition of Visual Art, Glasgow, United-Kingdom
Abstraction Everyday - Everyday Abstraction,
New York, USA
NADA, New York, USA
2011
Flag Day,
Art Museum, Islip, USA
2010
Take Five,
Plus Gallery, Denver, USA
Devotion,
Züricher Studio, New York, USA
Redi-Mix,
Kathleen Cullen Fine Arts, New York, USA
Le Tableau
, Cheim&Read, New York, USA
Consider the Oyster,
James Graham & Sons, New York, USA
Between Picture and Viewer : The Image in Contemporary Painting,
SVA Gallery, New York, USA
2009
Abstractionists Unite ! Who Give You Just Enough To Last A Life Time,
Glendale College Art Gallery, Glendale, USA
Chunky Monkey,
Red Flagg, New York, USA
Assemblage Abstract,
Dinter Fine Art, New York, USA
Blue
, James Graham & Sons, New York, USA
2008
Present Tense,
Spanierman Gallery, New York, USA
2006
Intersections,
Myers School of Art, USA
Paint/Not Paint,
Paul Sharpe Contemporary Art, New York, USA
Paul Sharpe Contemporary Art, New York, USA
Carton Rouge,
Atelier Tampon-Ramier, Paris, France
2005
Traces Everywhere,
Tracy Williams, New York, USA
Field Questions,
Rosenwald-Wolf Gallery, Philadelphia, USA
Helter Skelter,
Capsule Gallery, New York, USA
2004
Summer,
Bruno Marina Gallery, Brooklyn, USA
A Conversation,
Marvelli Gallery, New York, USA
Under the Influence,
Barbara Mathes, New York, USA
2003
Grisaille,
JG Contemporary, New York, USA
Simple Marks,
Cheim&Read, New York, USA
The Invisible Thread ; Buddhist Spirit in Contemporary Art,
Snug Harbor Cultural Center, Staten Island, USA
2002
Contra/post,
Von Lintel Gallery, New York, USA
Landscape,
Lindsey Brown Gallery, New York, USA
Sideshow Gallery, Brooklyn, USA
2001
Project Wall,
Pierogi 2001, New York, USA
Marcel Sitcoske Gallery, San Francisco, USA
Abstractions II,
New York Studio School, New York, USA
2000
Project Wall,
Pierogi 2000, New York, USA
Fundamental Occurrences,
Malca Fine Arts, New York, USA
1999
Joe Fyfe, James Hyde, Merlin James : Drawings
, Thomas Korzelius Gallery, New York, USA
Double Vision,
Nexus Contemporary Art Center, Atlanta, USA
Painting III,
New York, N-3 Project Space, New York, USA
1996
Madeleines,
Apex Art, New York, USA
Fin de Siècle,
Nicholas Davies Gallery, New York, USA
Art Exchange Show, New York, USA
Living Room
, 558 Broadway, New York, USA
1995
Visiting Faculty Biennial, University of Tennessee, Knoxville, USA
1993
Men, myths and masculinities,
LedisFlam Gallery, New York, USA
1992
360,
Pino Molica Gallery, New York, USA
1985
Drawings,
Knight Gallery, Charlotte, USA
1984
Painting and Sculpture Today : 1984,
Indianapolis Museum, Indianapolis, USA
1983
Art on Paper : 1983
, Weatherspoon Gallery, Greensborough, USA
1982
Spring Exhibition,
Weatherspoon Gallery, Greensborough, USA
1980
The Times Square Show,
Colab, New York, USA
2012
Ken JOHNSON, "Wayne Koestenbaum, Jane Corrigan, Joe Fyfe", Art In Review, New York Times
David PAGEL, "All The Arts, All The Time", Los Angeles Times

2011
Walter ROBINSON, "Joe Fyfe : Painter's Apotheosis, Artnet,

2010
Albert MACADAM, "Le Tableau", ARTnews, october
James GLISSON, "Le Tableau", Artforum.com, summer
Andrew RUSSETH, "Le Tableau", Modern Painters, august
Robert C. MORGAN, "When Hypothesis Trumps Quality", ArtCritical.com, july
Lance ESPLUND, "Le Tableau", Wall Street Journal, august
Michael WILSON, "Le Tableau", Time Out NY, august
The New Yorker, 'Le Tableau', august
Roberta SMITH, "Le Tableau", New York Times, july
David COHEN, "Orgy in the Raw", New York Sun, june
Fredric KOEPPEL, "Reality rendered in vibrant colors", Gomemphis, march

2009
Lamar CLARKSON, "Joe Fyfe: James Graham & Sons", ARTnews, may
Stephanie BUHMANN, "
Joe Fyfe: Recent Work at James Graham & Sons", ArtCritical.com, march


2008
James BISHOP, "Painting by other means", october
John ARMLEDER, "Used Verbatim or Slightly Altered, february

2007
Roberta SMITH, "Joe Fyfe Paintings 2004-07", New York Times, march
"Joe Fyfe", The New Yorker, march 12th
David COHEN, "Minimalism with feeling...", New York Sun, february 2nd
Stephen MUELLER, "A Contrarian's Esthetic", inGay City News, february 16th
Stephen MAINE, "Joe Fyfe at JG Contemporary", Art in America, september

2006
Vietnam News November, december

2005
Jackie GENDEL, "Le Vu", february
Ken JOHNSON, "Joe Fyfe. Paintings from Vietnam", New York Times, april 27th
Stephanie BUHMAN, "Joe Fyfe. Paintings from Vietnam", Brooklyn Rail, april
David COHEN, "Joe Fyfe, Mary Heilman...", New York Sun, april 12th
Benjamin LA ROCCO, "Traces everywhere", Brooklyn Rail, february
Edward SOZANSKI, "Abstracts with no obvious links", The Philadelphia Inquirer, january 28th
"A painters question", Fallon&Rosoff's Artblog, january 24th

2004
James KALMAN, "A boom grows in Brooklyn", Brooklyn Rail, july
"Americans message to Vietnam", Vietnam net bridges, june 27th
Thu NGOC, "Exhibit samples the simple by US artist", Vietnam News, june 1st


2003
"Joe Fyfe at Jay Grimm Gallery", Art in America, march
"Simple Marks", The New Yorker, september 3rd

2002
"Joe Fyfe. Review", The New Yorker, july 1st
Artnet.com, august
 2nd

2000
Ken JOHNSON, "Fundamental Occurences. Malca Gallery", New York Times, july 1st

1999
Alfred CORN, "Joe Fyfe at Nicholas Davies", Art in America, april
"This Wonderful Exile of the Artist", Modern Painters, autumn, pp. 77-79
Ken JOHNSON, "Drawings", New York Times, october 22nd

1998

"Joe Fyfe's Land of Make Believe", Artnet, february 11th

1997


Appearances, n°24

1994


Art, Das Kunstmagazin, december, pp.89-91

Ecrits de l'artiste

2010


"Sopheap pich at Tyler Rollins", Artforum, february

2009


"A French Alternative Martin Barré", january

2008


"In Deep Water: Jun-Nguyen Hatsushiba", september
"Things the mind already knows Urs Fischer at Tony Shafrzi", september

2007


« On his work, on the work of others and on ohter places », Studio School, New York, december
"Outside the system: despite continuing problems with officialdom, Saigon Open City exhibition series reveals the vitality of Vietnam's contemporary art scene", october
"Hans Josephsohn's Lateness" september

2006


"The Heart at Midnight. On the work of the Late Bill Rice", march

2003


"Making it new: despite limited funds and bureaucratic trepidation, Hanoi has a burgeoning art scene that features performance, video and collaborative", january
"Requiems for a lost future? Epic scale and forceful geometric forms have long preoccupied Al Held, perhaps nowhere more than in his "Requiem" and "Siena"… four monumental paintings by Al Held, P.S. 1 Contemporary Art Center", january

2002


"The Art of Failure: in recent years, Michael Smith and Joshua White have created a series of highly detailed installations that satirize society in general…", january
"Alma Thomas's late blossoms: an African-American woman artist who emerged in the mid-20th century, Thomas was a pioneer throughout her career…in 1964 when, close to paralysis and bedridden, the 73-year-old...", january
Claude Viallat - Joe Fyfe, une rencontre et une oeuvre
L'essor de la Loire - Daniel Brignon
January 05, 2019
Voir le fichier
Trois fois New York
Le Quotidien - Mylène Carrière
February 08, 2018
Voir le fichier