Combustible Cocktail
July 08 - July 30, 2017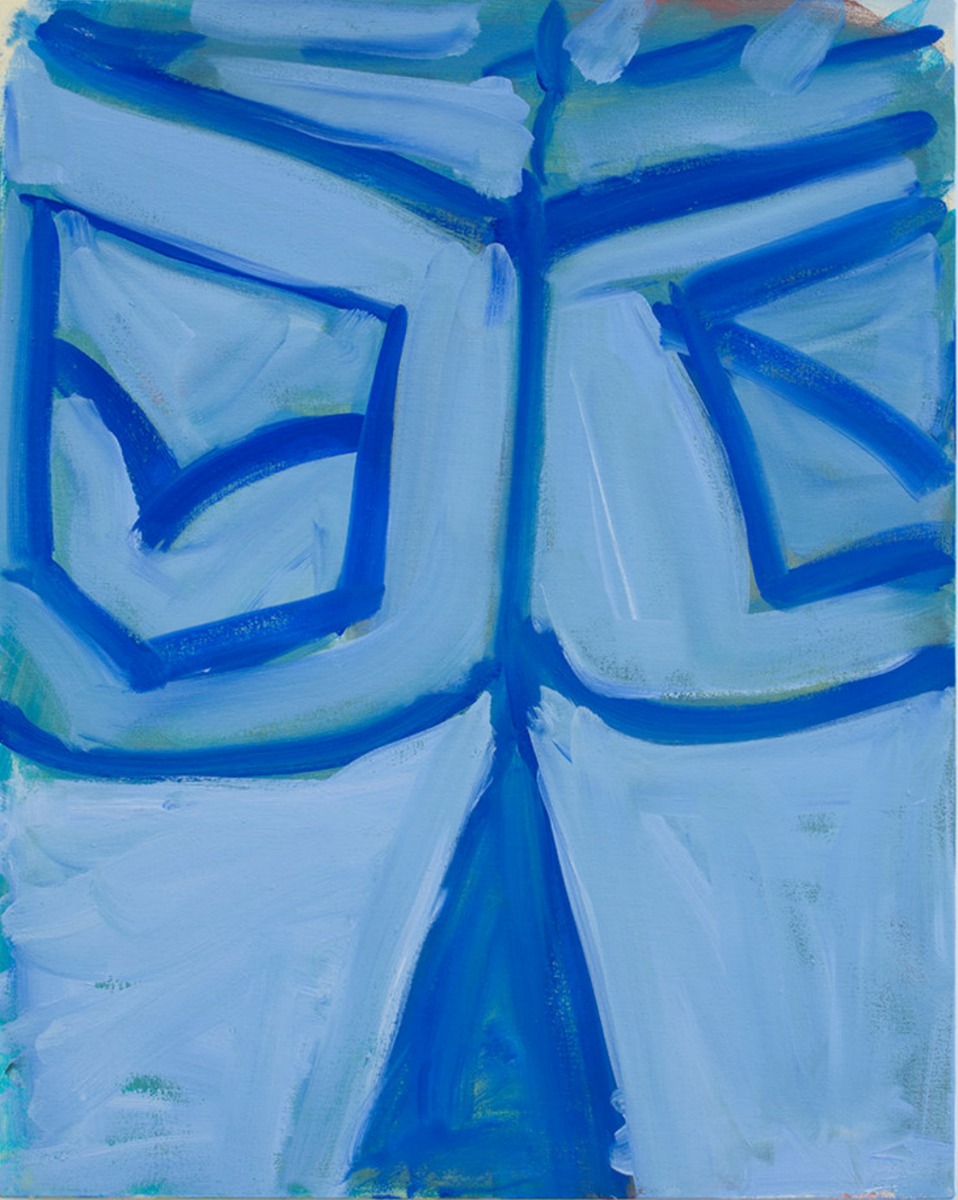 Combustible Cocktail
July 08 - July 30, 2017
---
Ceysson & Bénétière is pleased to present Combustible Cocktail an exhibition featuring new work by New York-based painters Sadie Laska, Adrianne Rubenstein, and Wallace Whitney. Combustible Cocktail is the first in a series of exhibitions conceived for a temporary exhibition space in Sag Harbor. Comprised of seven works on canvas, the show will be on view from July 8th through July 31st, 2017.

On view in the gallery space is a tightly focused group of paintings by Sadie Laska, Adrianne Rubenstein, and Wallace Whitney, produced over the last year. Their works runs the gamut from non-objective abstraction to teasingly suggestive representation, and their painterly strategies are bound by a studied disregard for the dominant tastes of contemporary painting, a scheme that has come to define a generation of New York-based painters over the last ten years. Pulling freely from the history of painting, and blending their influences with moments from their everyday lives, these painters compose pictures that reflect a joy found in the materiality of paint.

Sadie Laska's work has long traded in color and attitude, and her recent canvases continue to explore the visual strategies she developed in earlier bodies of work. In many of her paintings, disparate forms are laced together with brightly colored networks of lines, assembling compositions that buzz with energy. Two works by Adrianne Rubenstein take sprigs of broccoli as their subject matter – a generative image that has become a theme in her production – using the vegetable's branching forms to render swirling landscapes that appear vast and fecund. Rubenstein's paintings teeter on the verge of legibility, and the dappled surfaces of her brightly colored works have the tendency to dissolve into delightfully loose, atmospheric compositions. Wallace Whitney's work similarly trades in strong color and gestural mark making, but the two works on view in this exhibition are notable for their visibly accumulated histories. Whitney's forms sit upon skeins of paint, built up slowly to create an illusion of deep space, where short brush strokes appear to dance across the surface of the canvas.

Zachary Fishman, 2017.