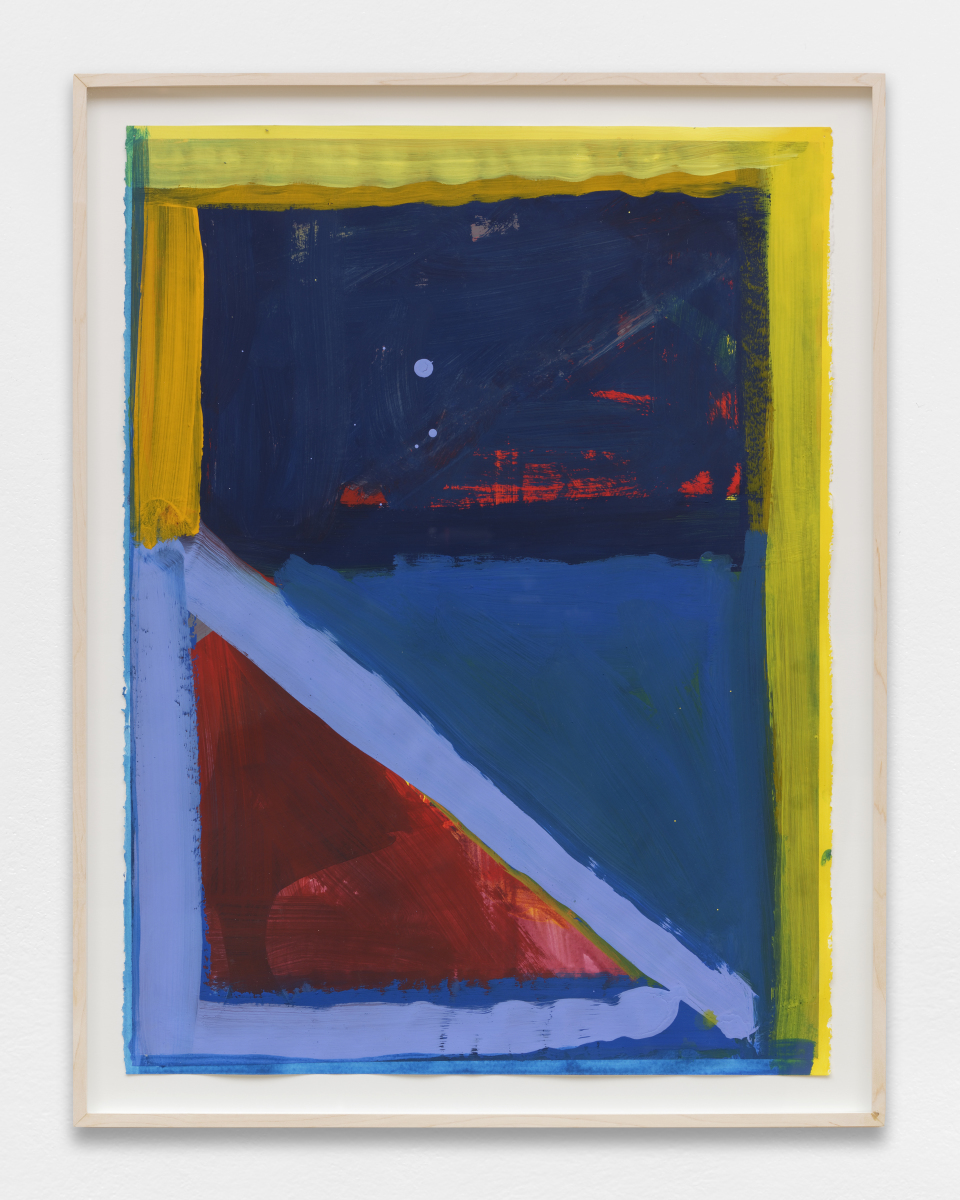 Untitled
, 2020
Acrylic on paper
76 x 56cm
29.92 x 22.05 in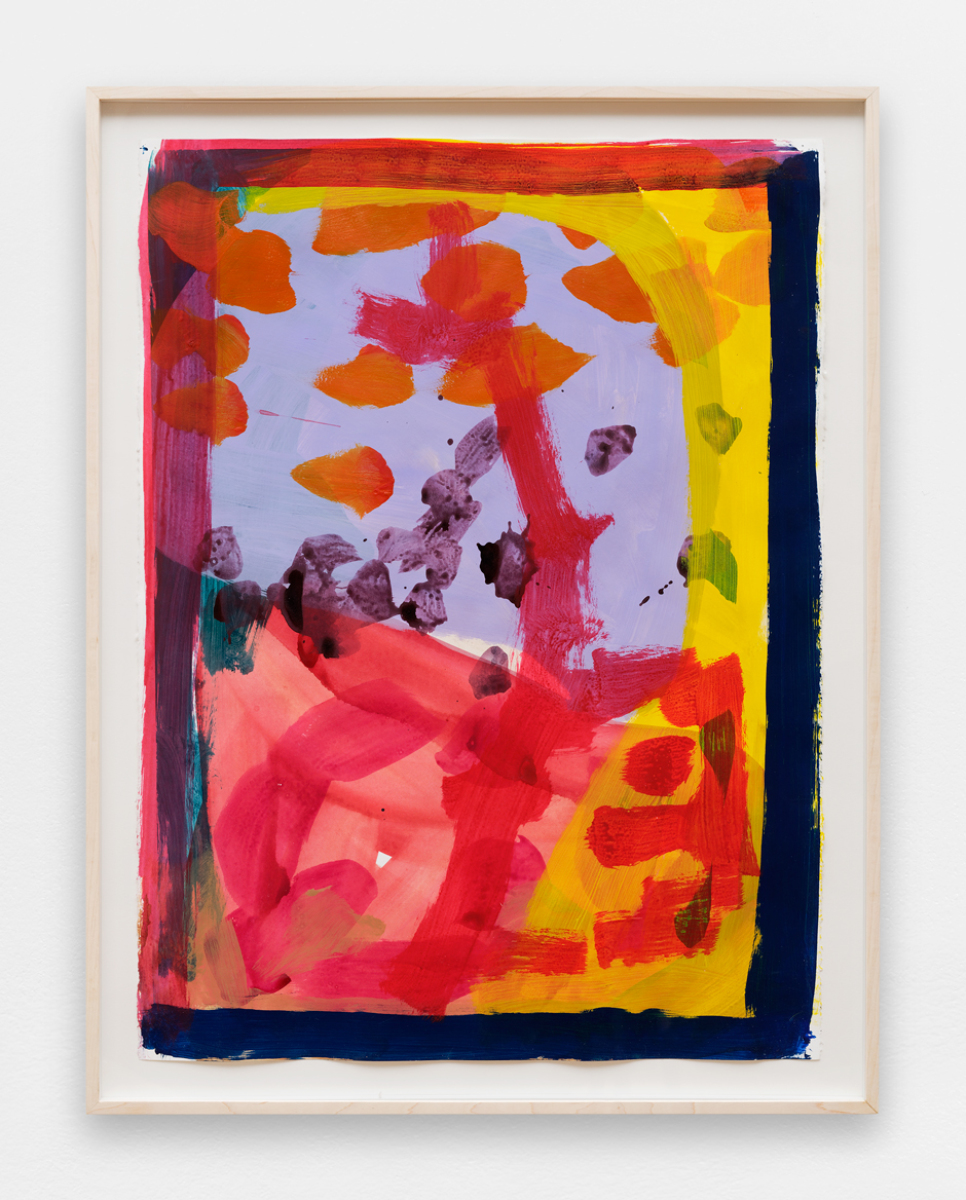 Untitled
, 2020
Acrylic on paper
76 x 56cm
29.92 x 22.05 in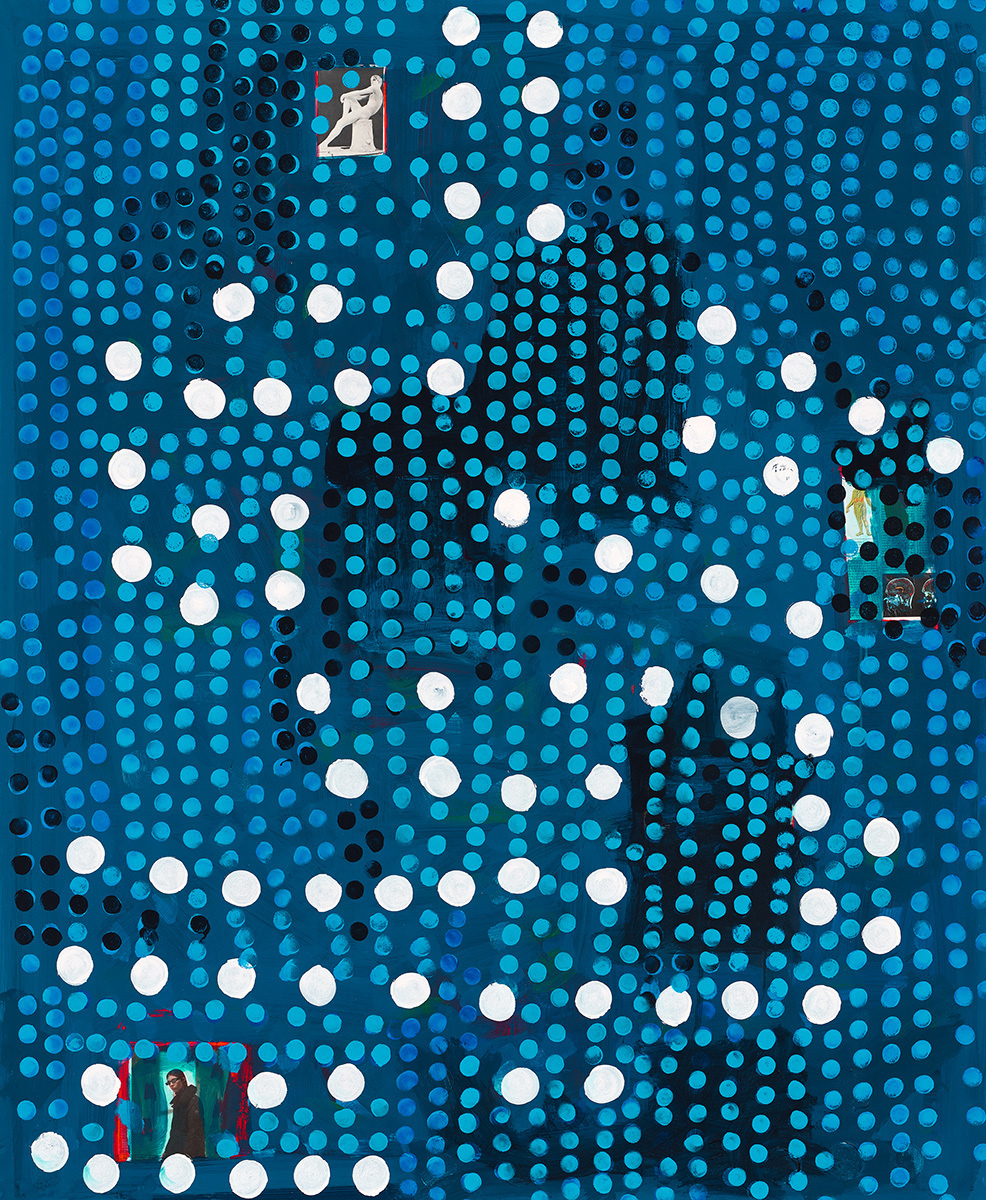 Untitled
, 2019
Acrylic and collage on canvas
226.06 x 175.26cm
89.00 x 69.00 in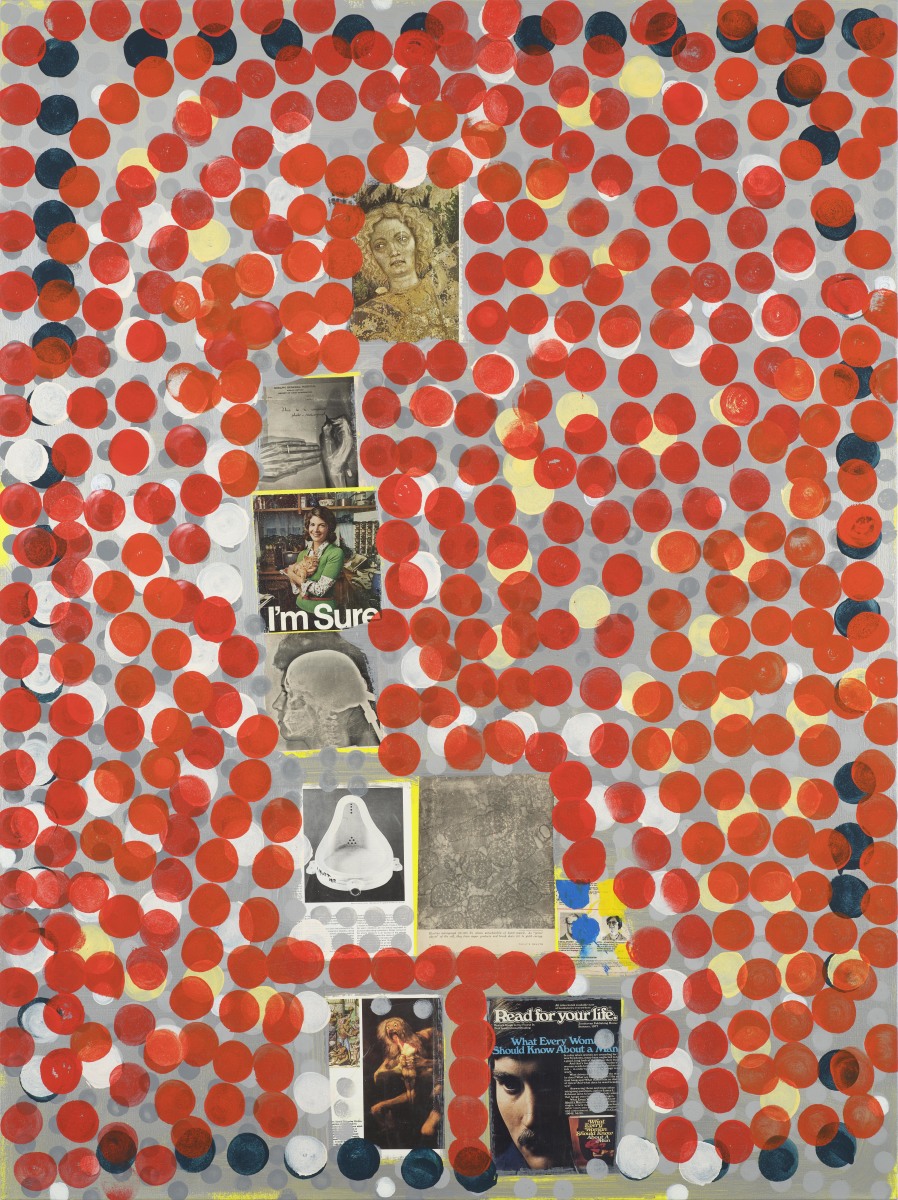 I'm sure
, 2019
Acrylic and collage on canvas
182.88 x 137.16cm
72.00 x 54.00 in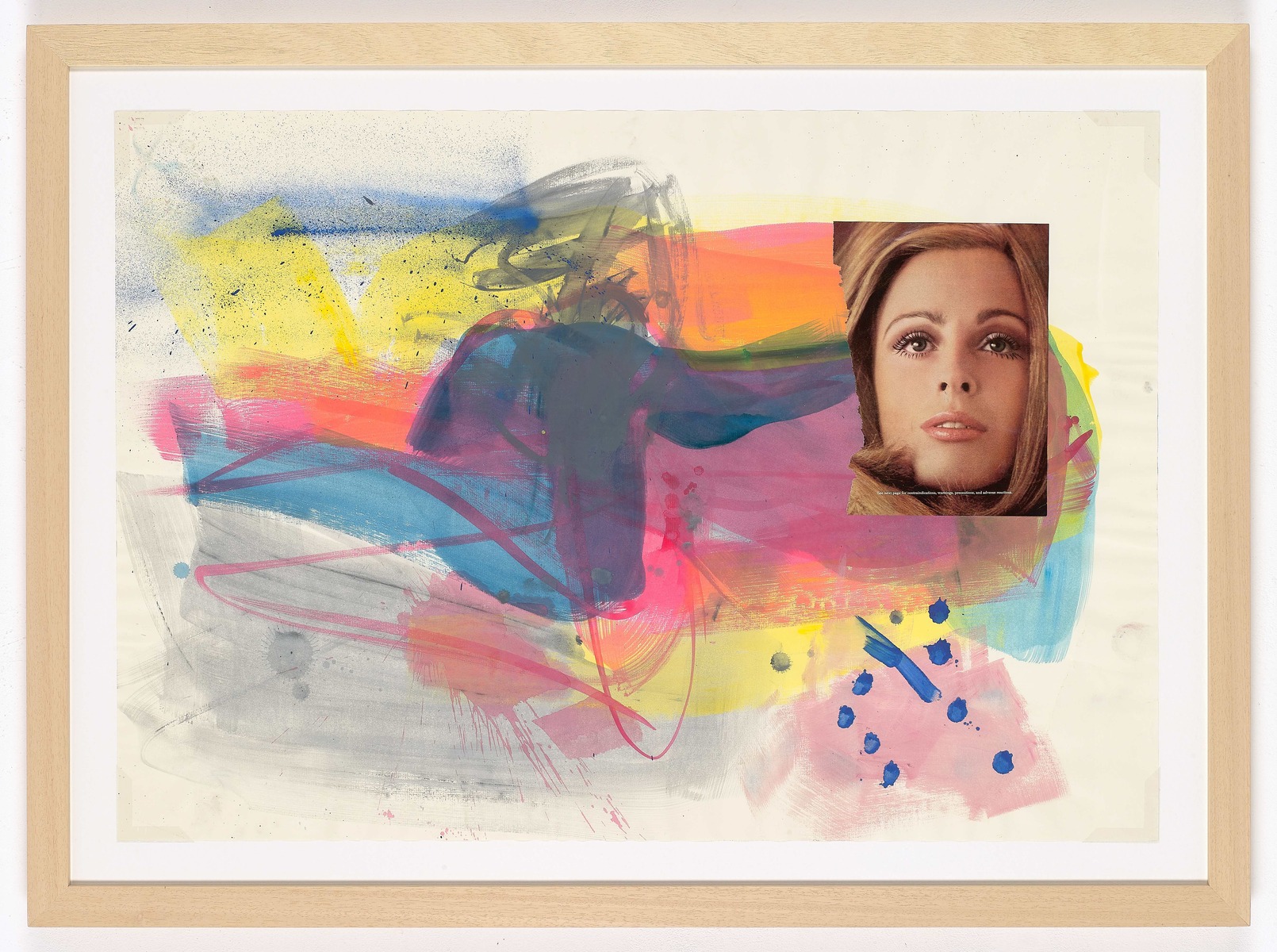 Untitled
, 2017
Mixed media on paper
69.5 x 99.2cm
27.36 x 39.06 in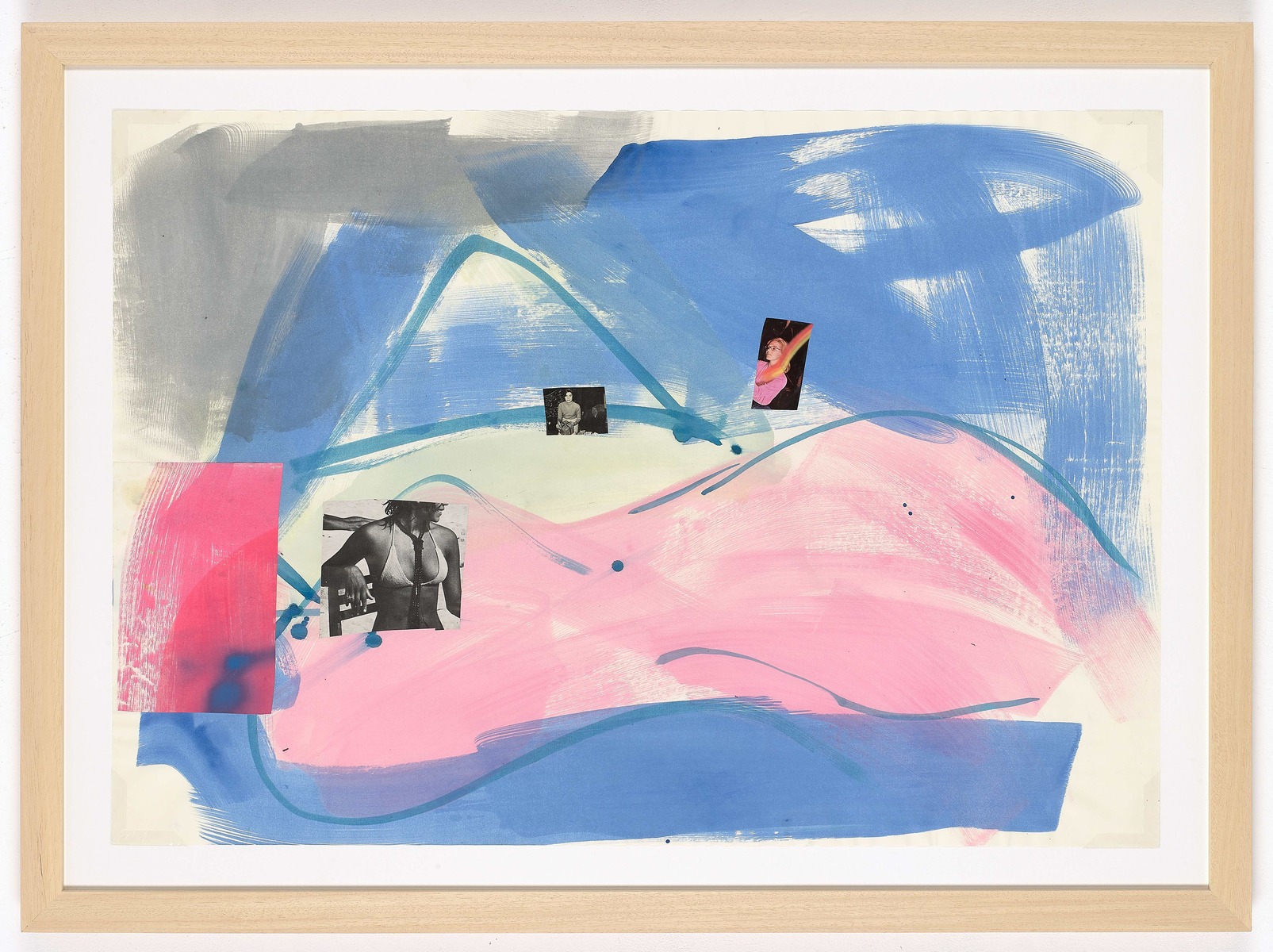 Untitled
, 2017
Mixed media on paper
69.5 x 99.2cm
27.36 x 39.06 in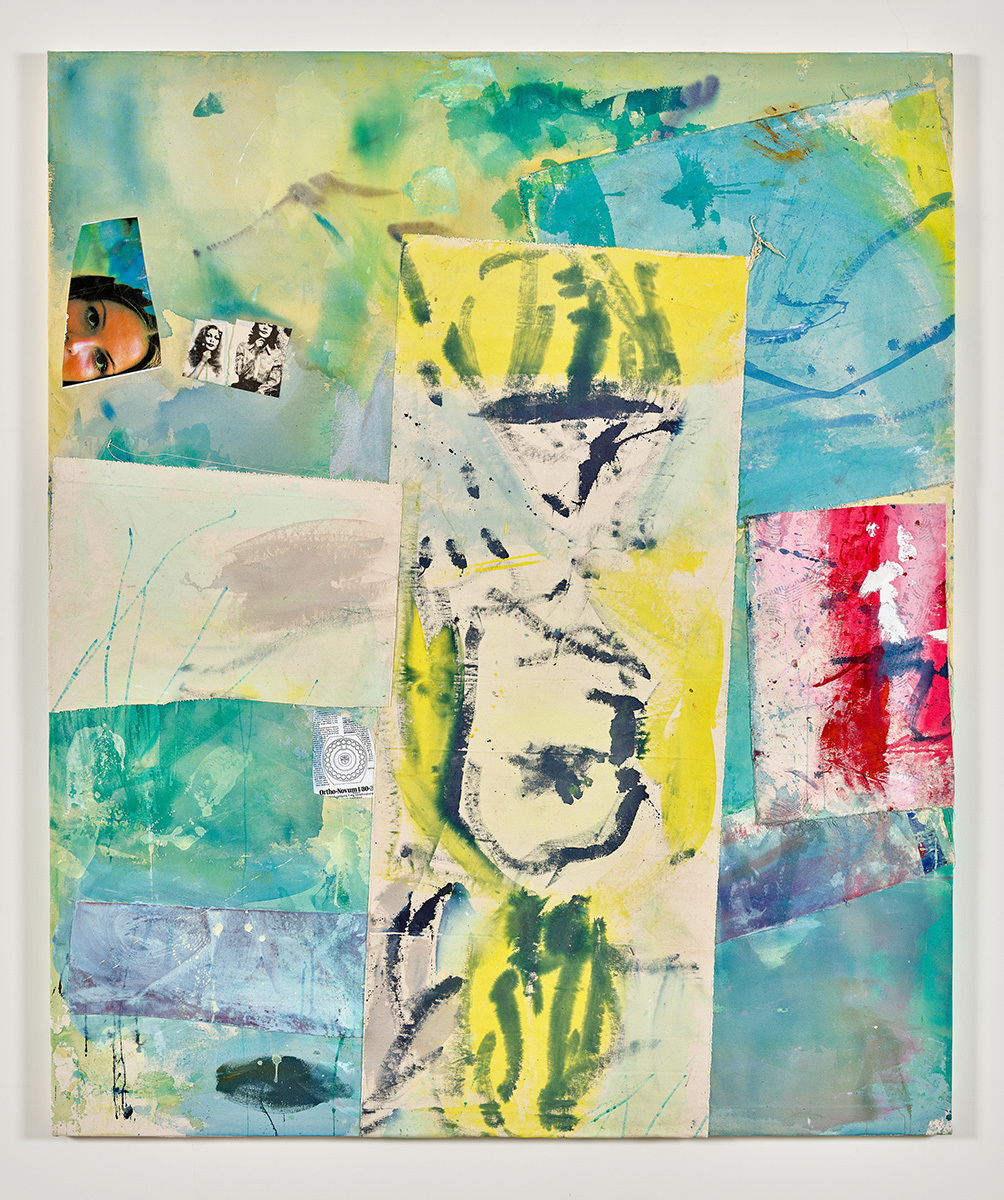 Ortho Novum
, 2018
Acrylic, matte medium, magazine on canvas
182.88 x 152.4cm
72.00 x 60.00 in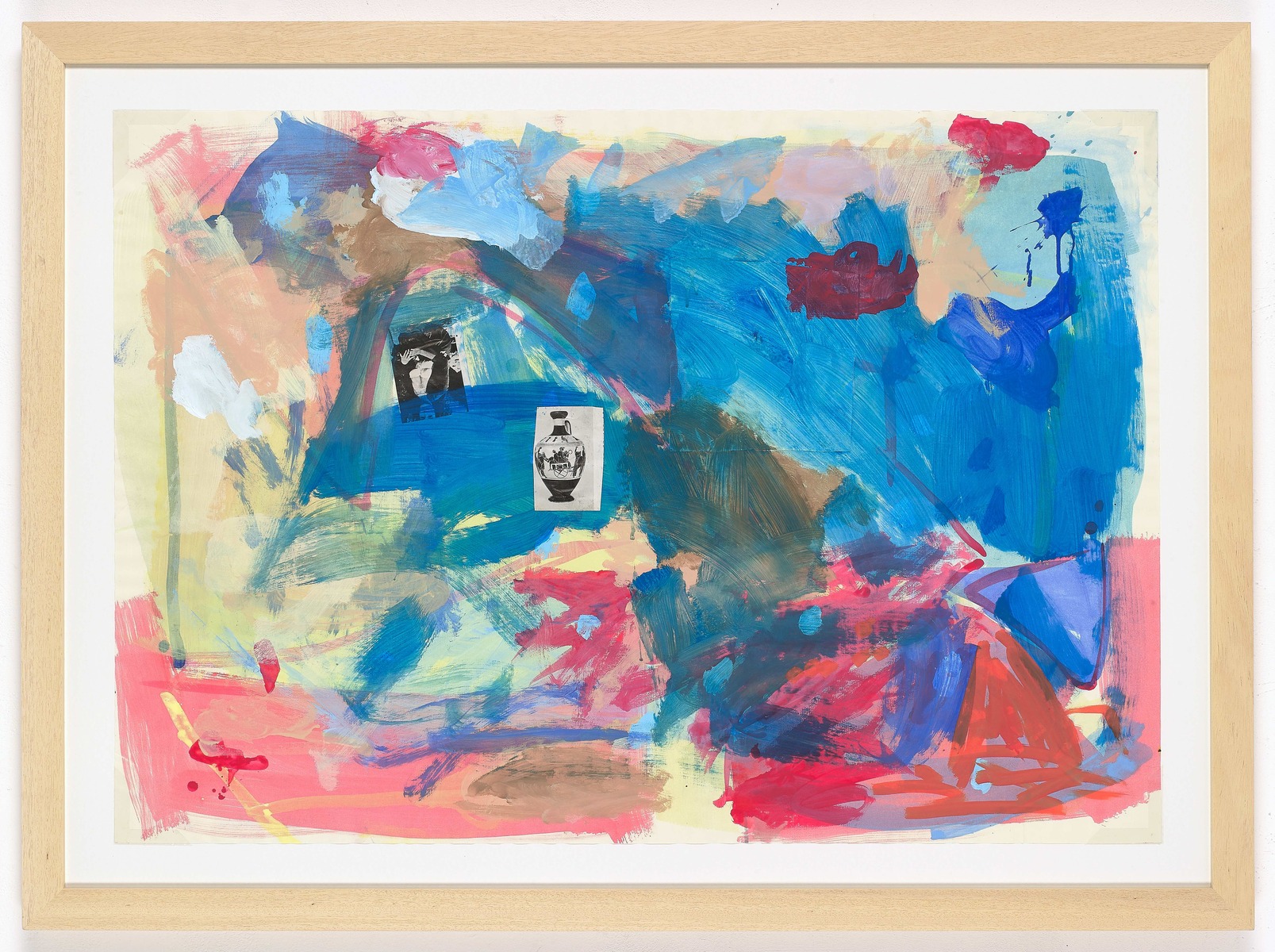 Untitled
, 2017
Mixed media on paper
69.5 x 99.2cm
27.36 x 39.06 in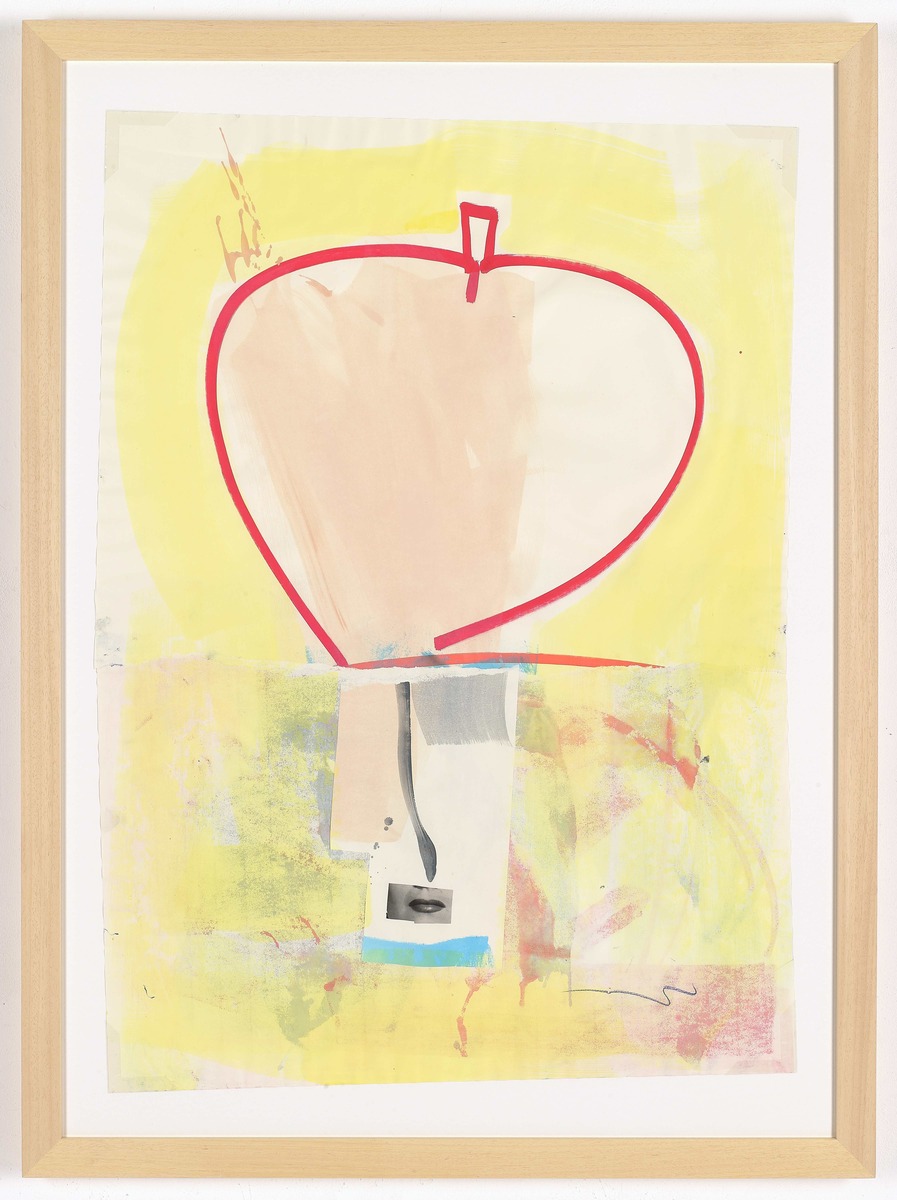 Untitled
, 2017
Mixed media on paper
99.2 x 69.5cm
39.06 x 27.36 in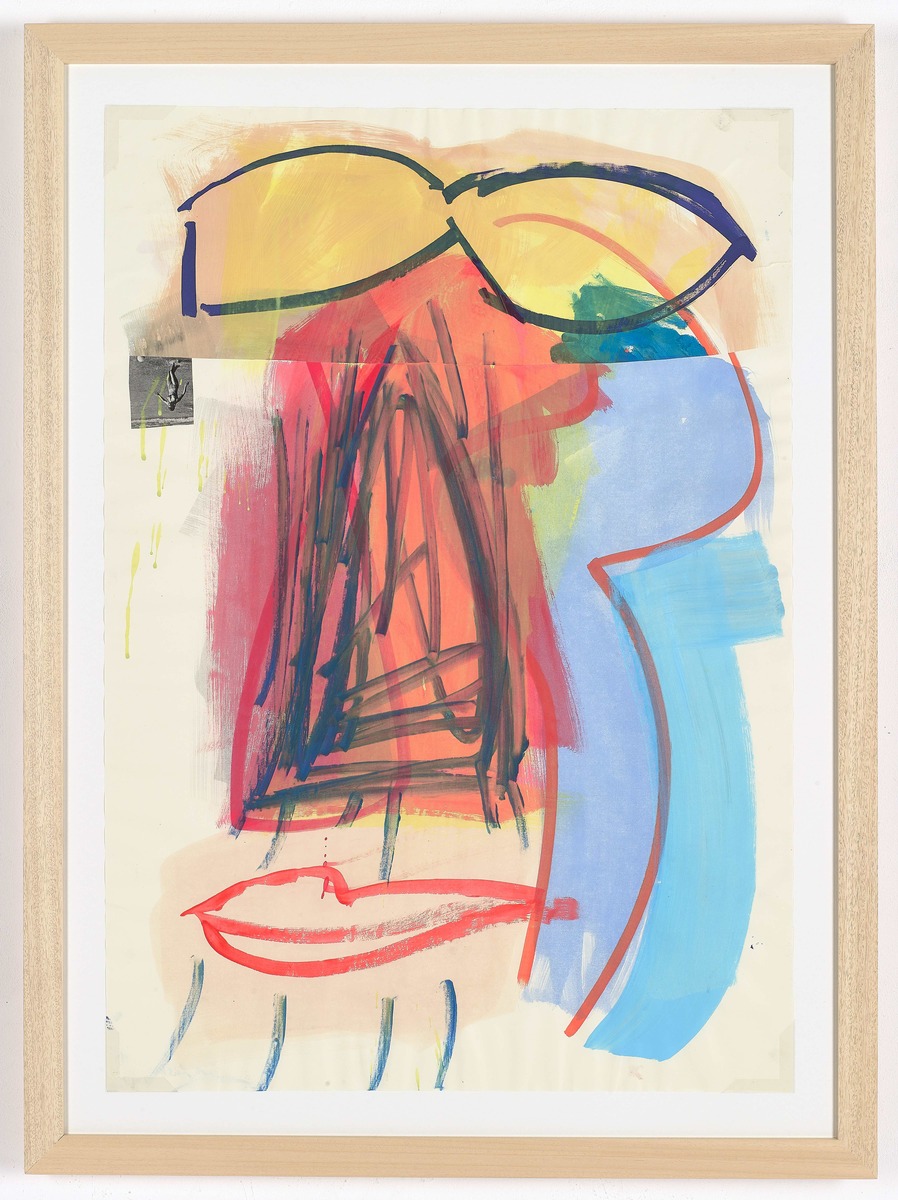 Untitled
, 2017
Mixed media on paper
99.2 x 69.5cm
39.06 x 27.36 in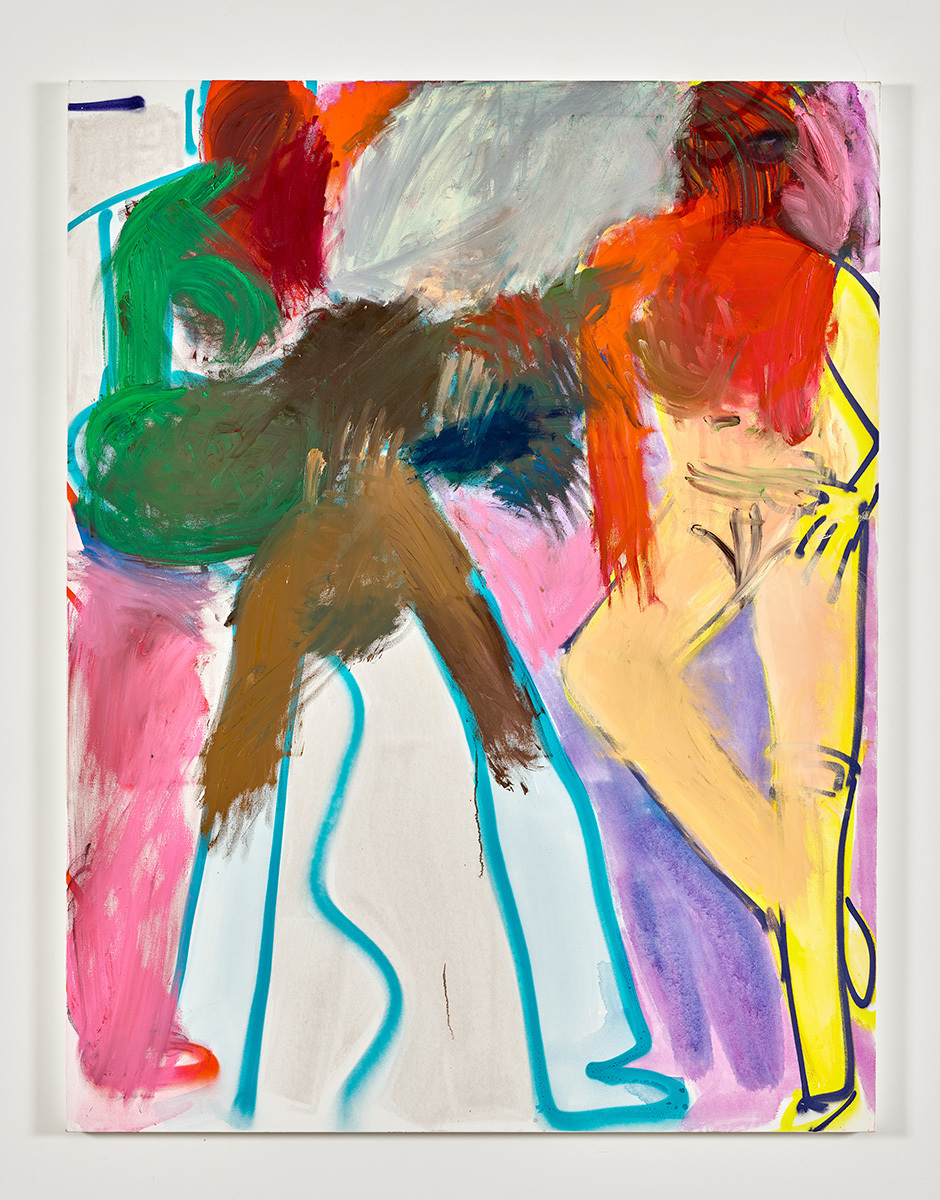 Untitled
, 2017
Oil, acrylic and spraypaint on canvas
177.8 x 137.2cm
70.00 x 54.02 in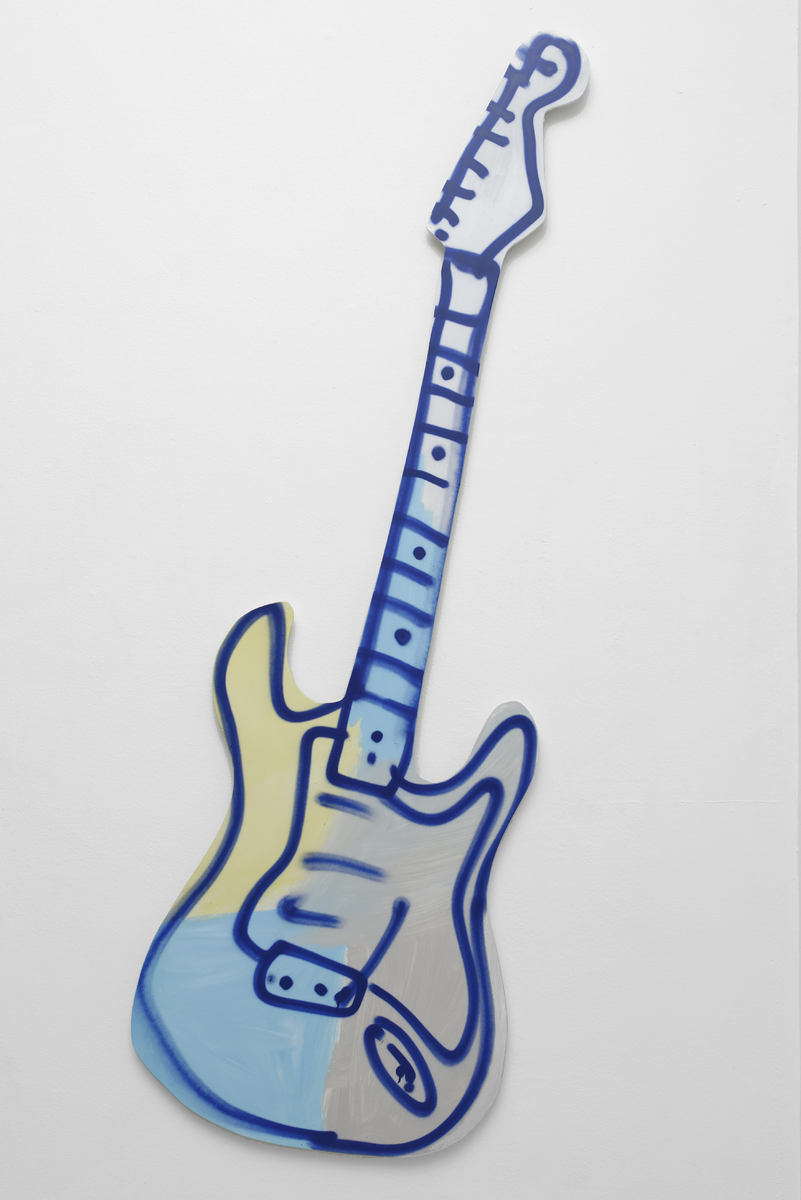 Untilted 4
, 2016
acrylic, spray paint on PVC and corrugated aluminum
205 x 77cm
80.71 x 30.31 in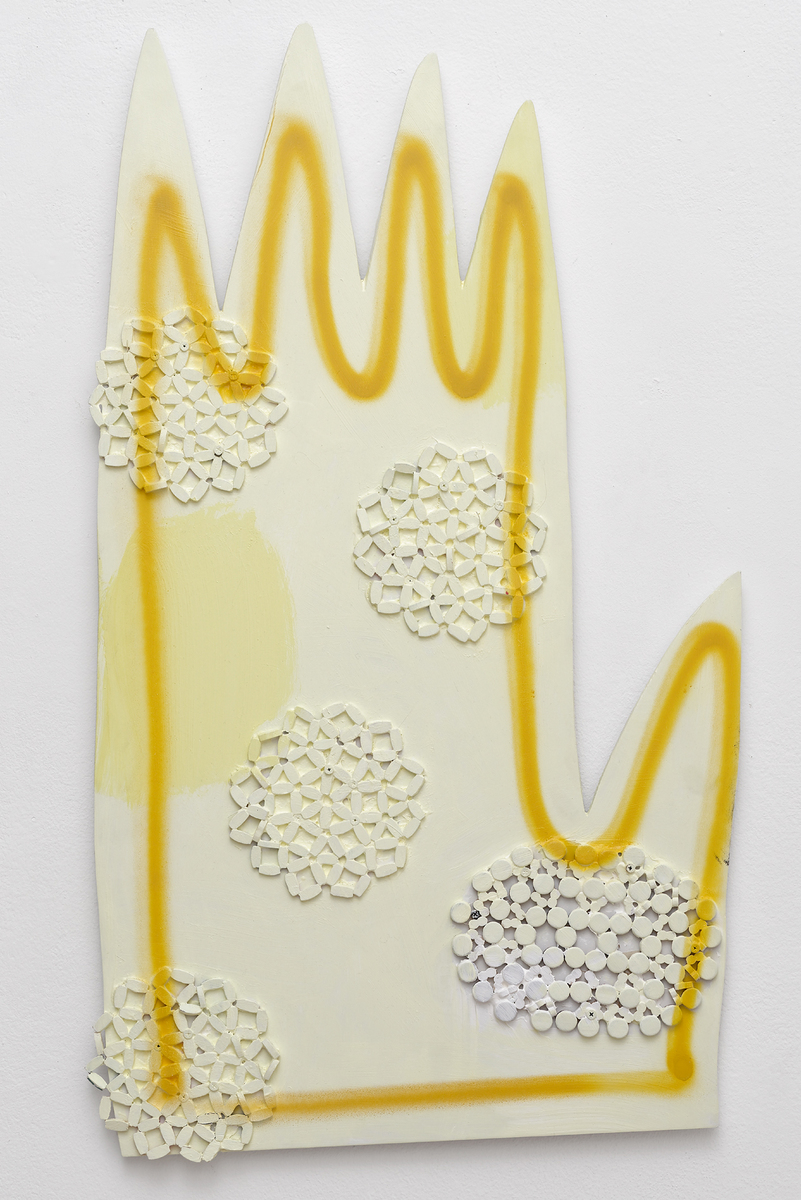 Glove
, 2016
Oil, spray paint, acrylic and wooden trivets on MDF
97 x 55.8cm
38.19 x 21.97 in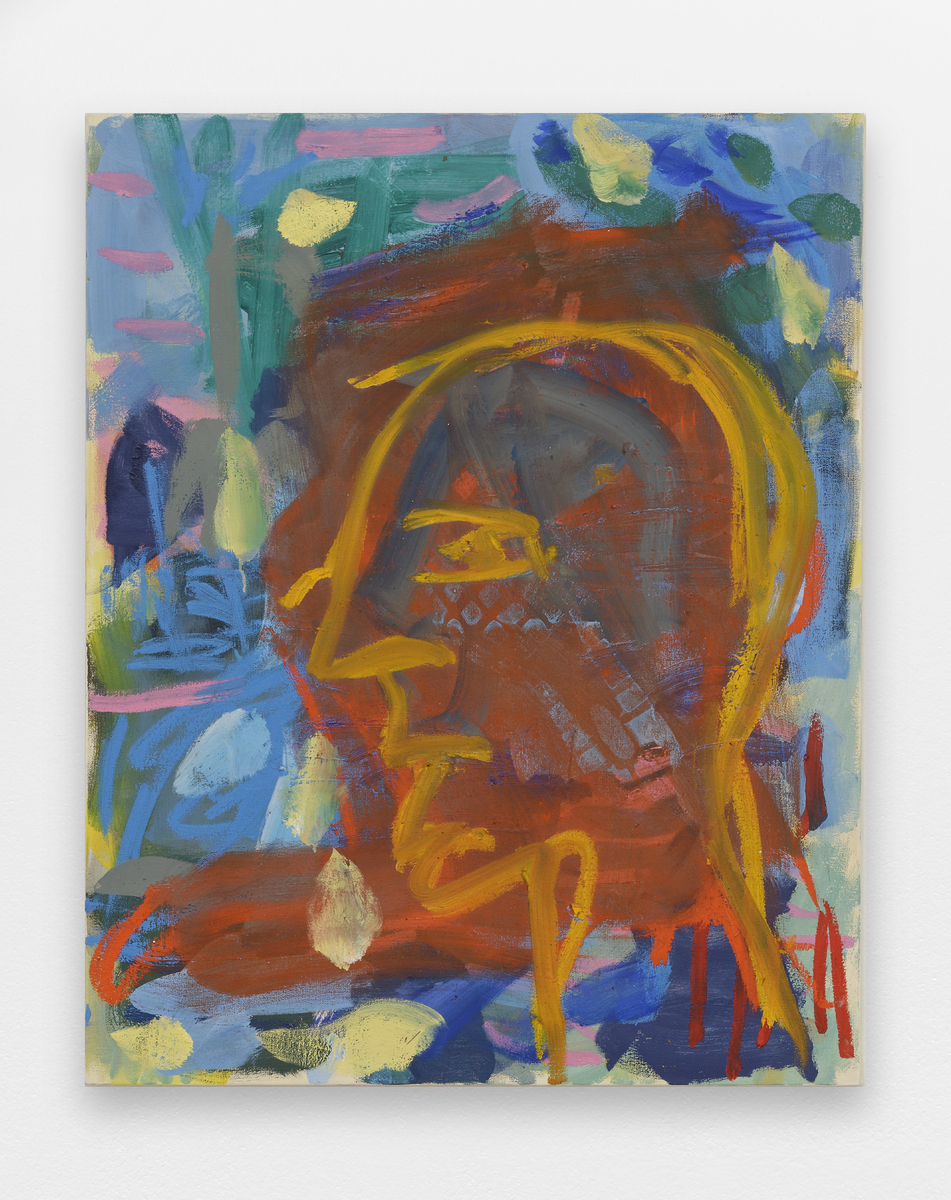 Untilted 3
, 2016
Acrylic and oil on canvas
76 x 60cm
29.92 x 23.62 in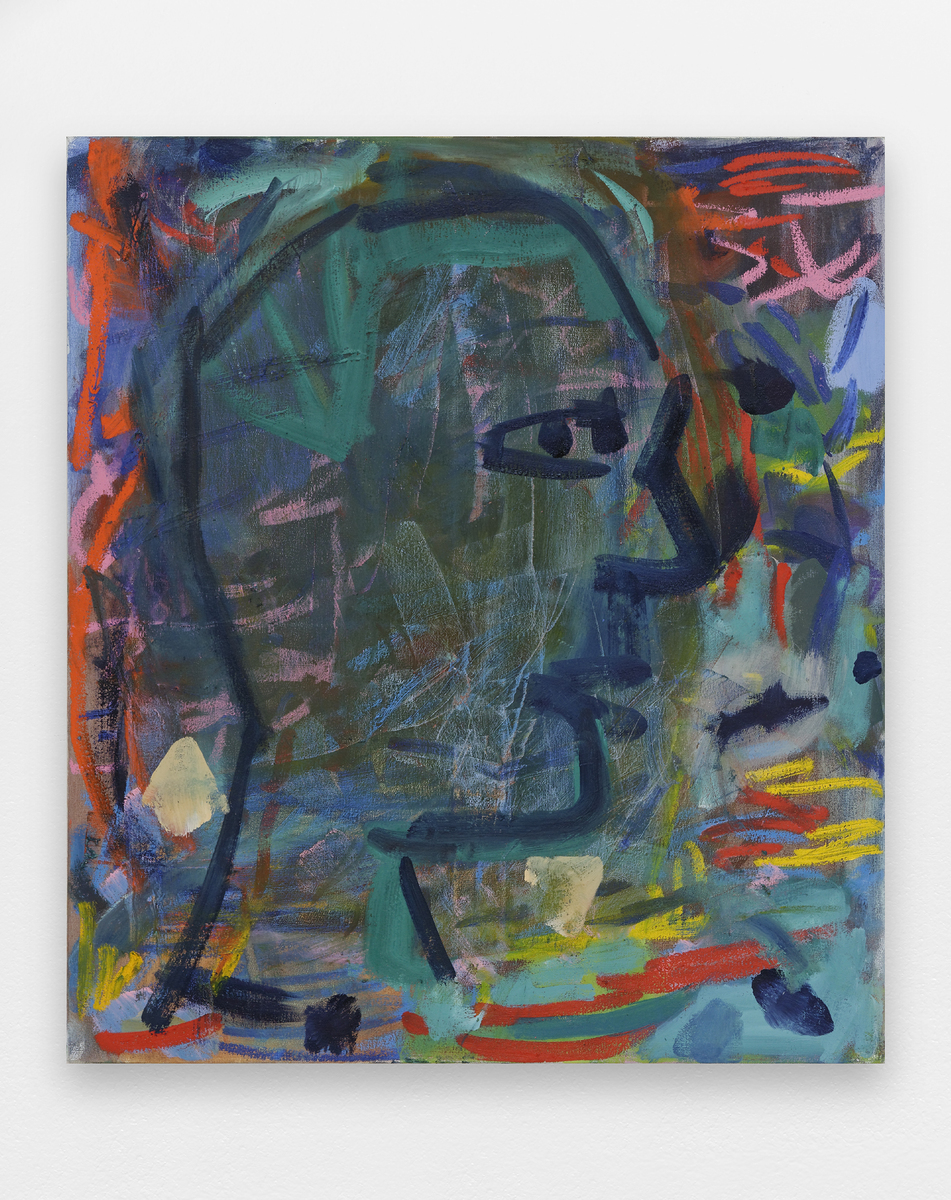 Untilted 1
, 2016
Oil, acrylic on canvas
86 x 76cm
33.86 x 29.92 in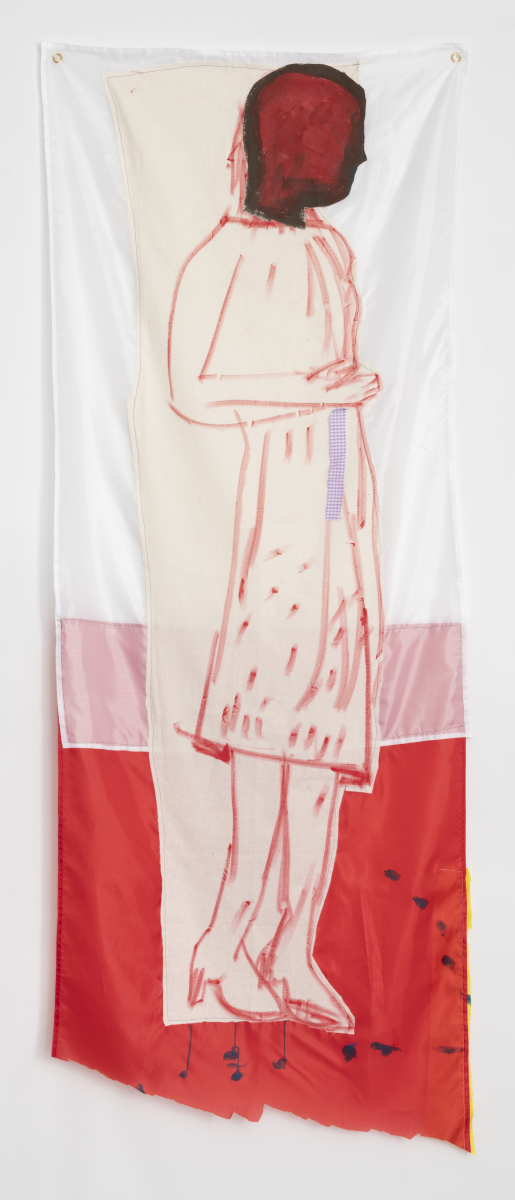 Untitled (figure in dress)
, 2021
Fabric, flag, paint marker
238.76 x 91.44cm
94.00 x 36.00 in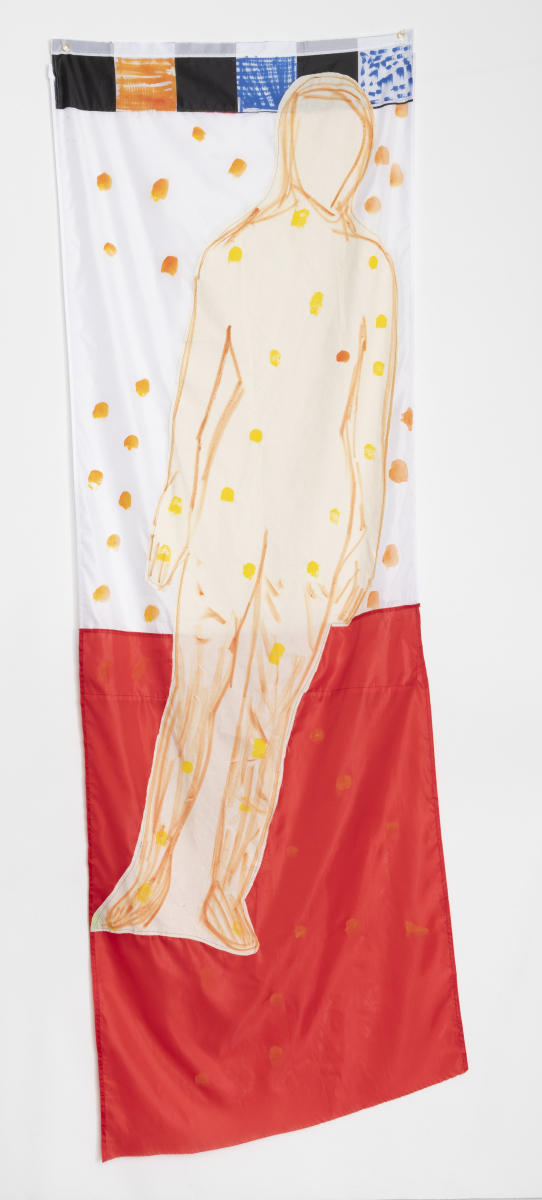 Untitled (floating figure with dots)
, 2021
Acrylic, fabric, flags, muslin, paint marker
269.24 x 88.9cm
106.00 x 35.00 in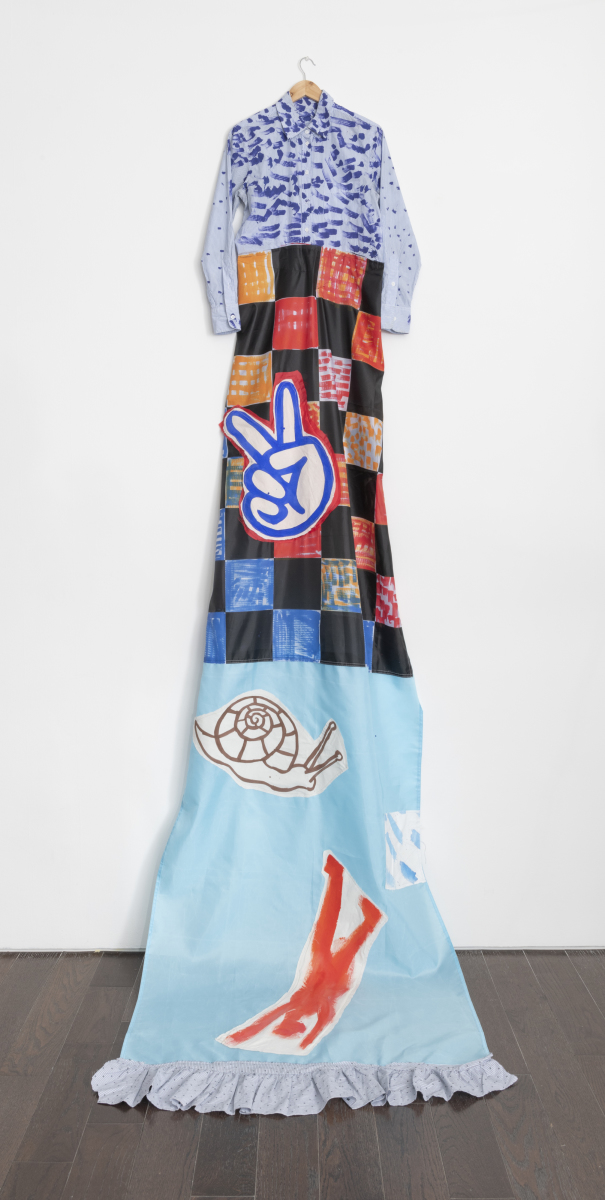 Yeah Snail Dress
, 2021
Shirt, acrylic, fabric, flag, muslin paint marker
327.66 x 120.65cm
129.00 x 47.50 in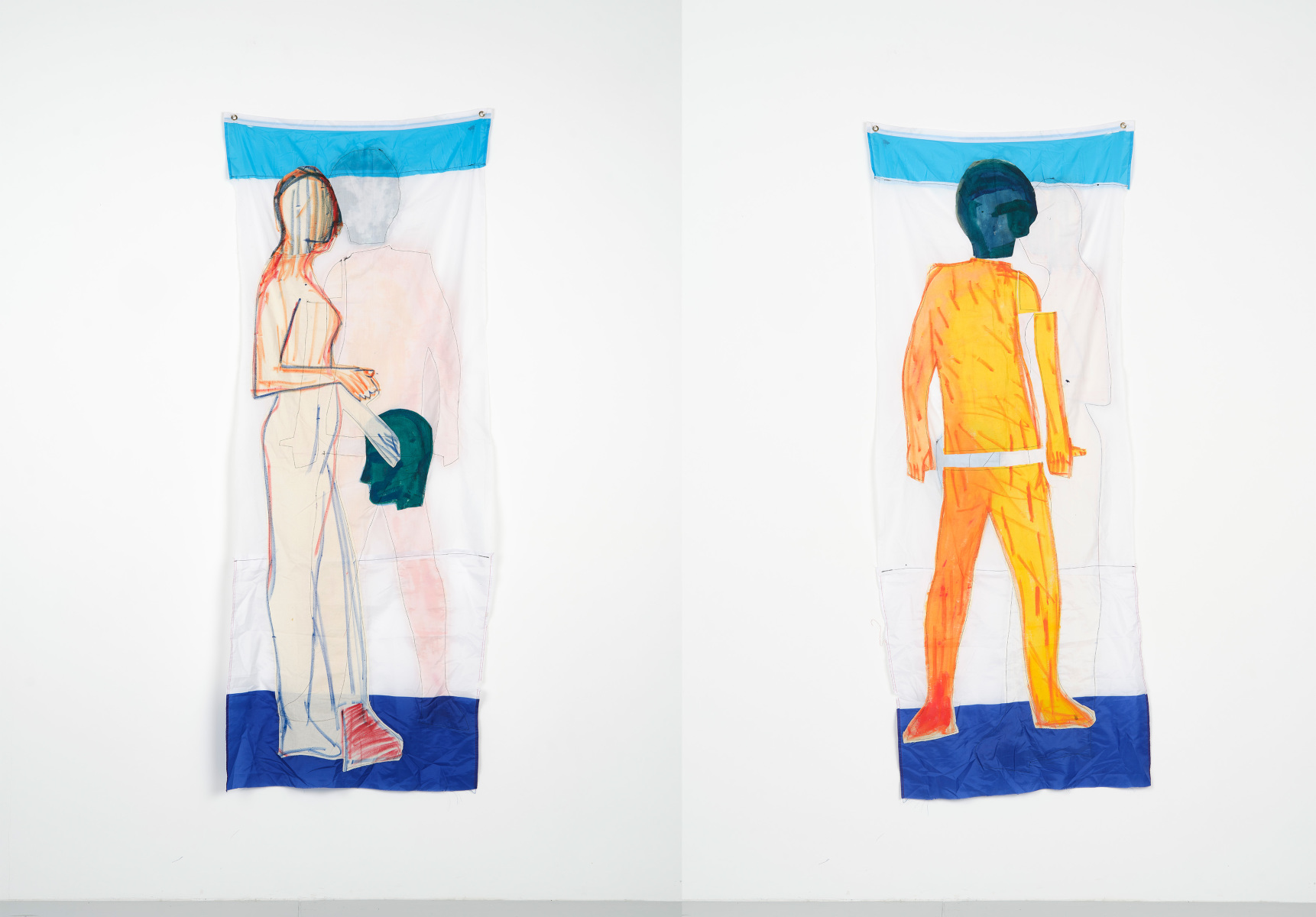 Untitled Figures
, 2021
Acrylic, fabric, flags, muslin, paint marker
226.06 x 91.44cm
89.00 x 36.00 in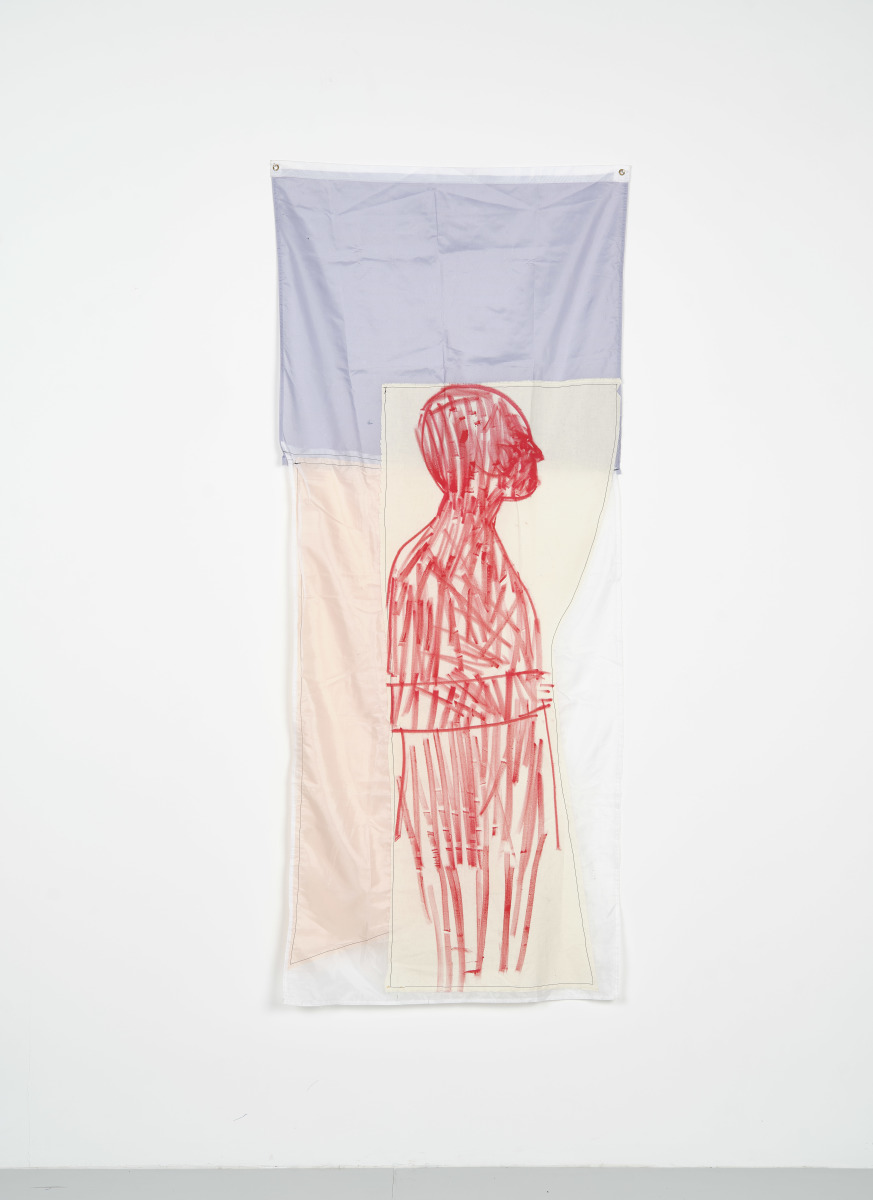 Untitled (figure)
, 2021
Fabric, flag, paint marker
218.44 x 93.98cm
86.00 x 37.00 in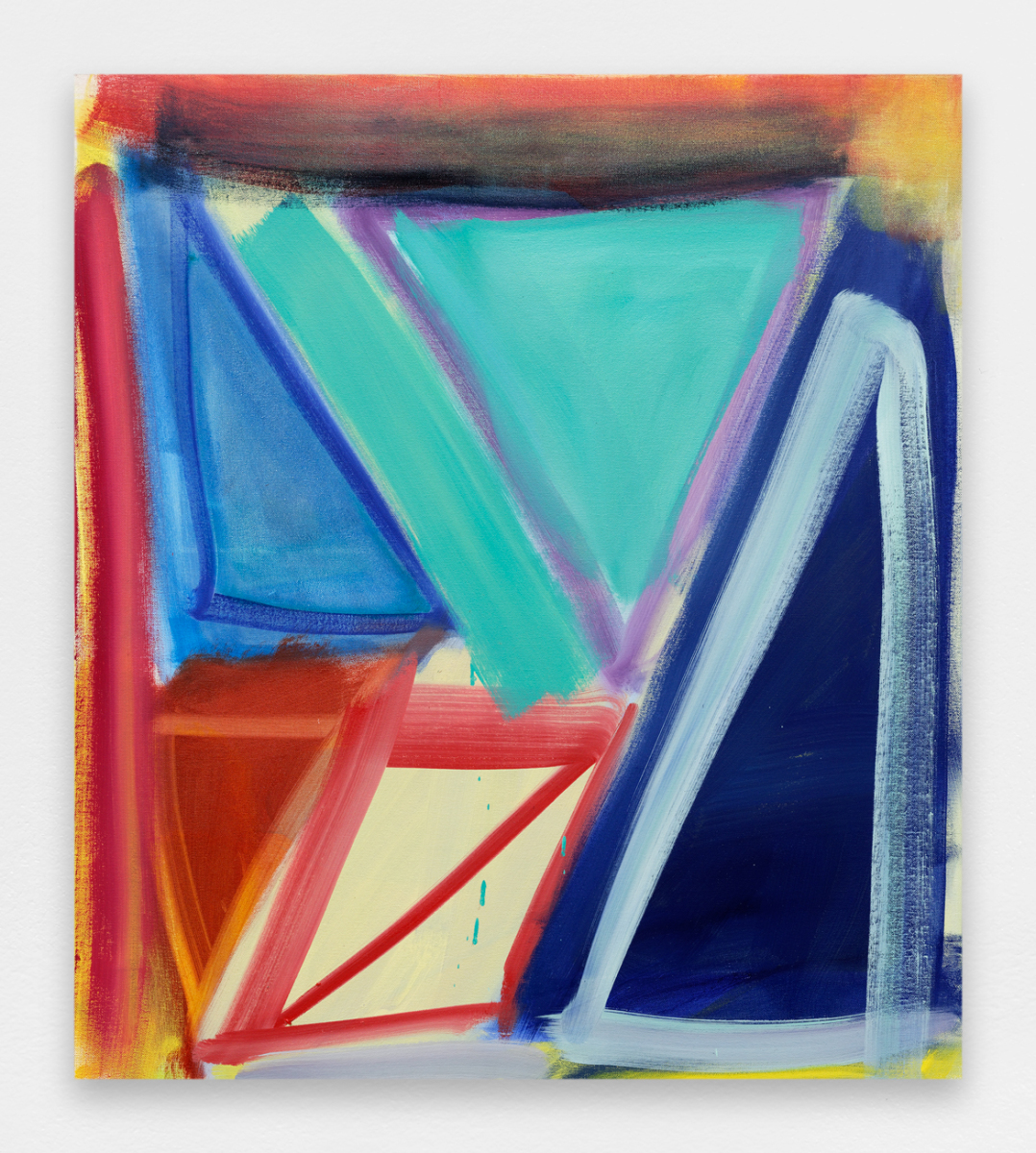 Untitled
, 2015
Oil on canvas
86.5 x 76cm
34.06 x 29.92 in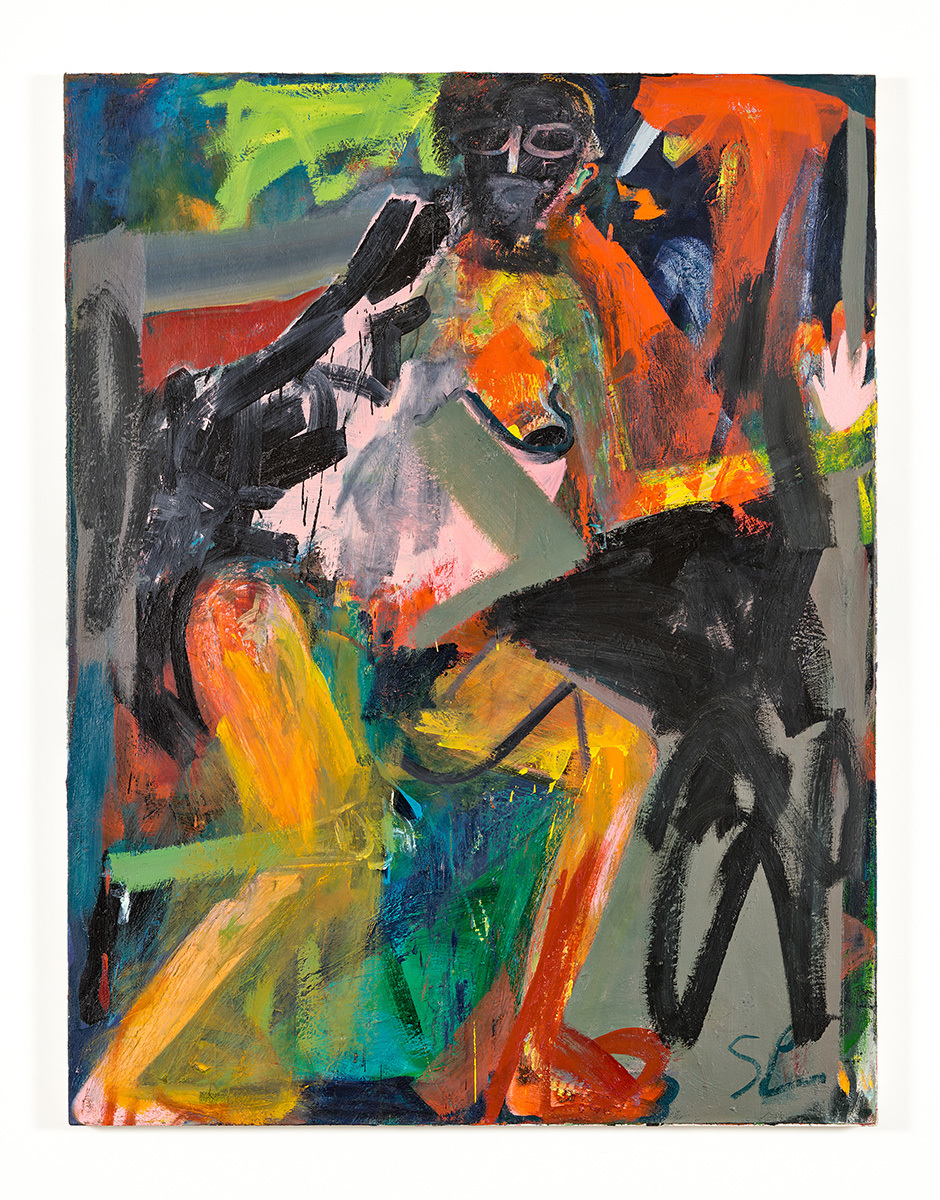 Untitled
, 2012
Oil on canvas
178 x 137cm
70.08 x 53.94 in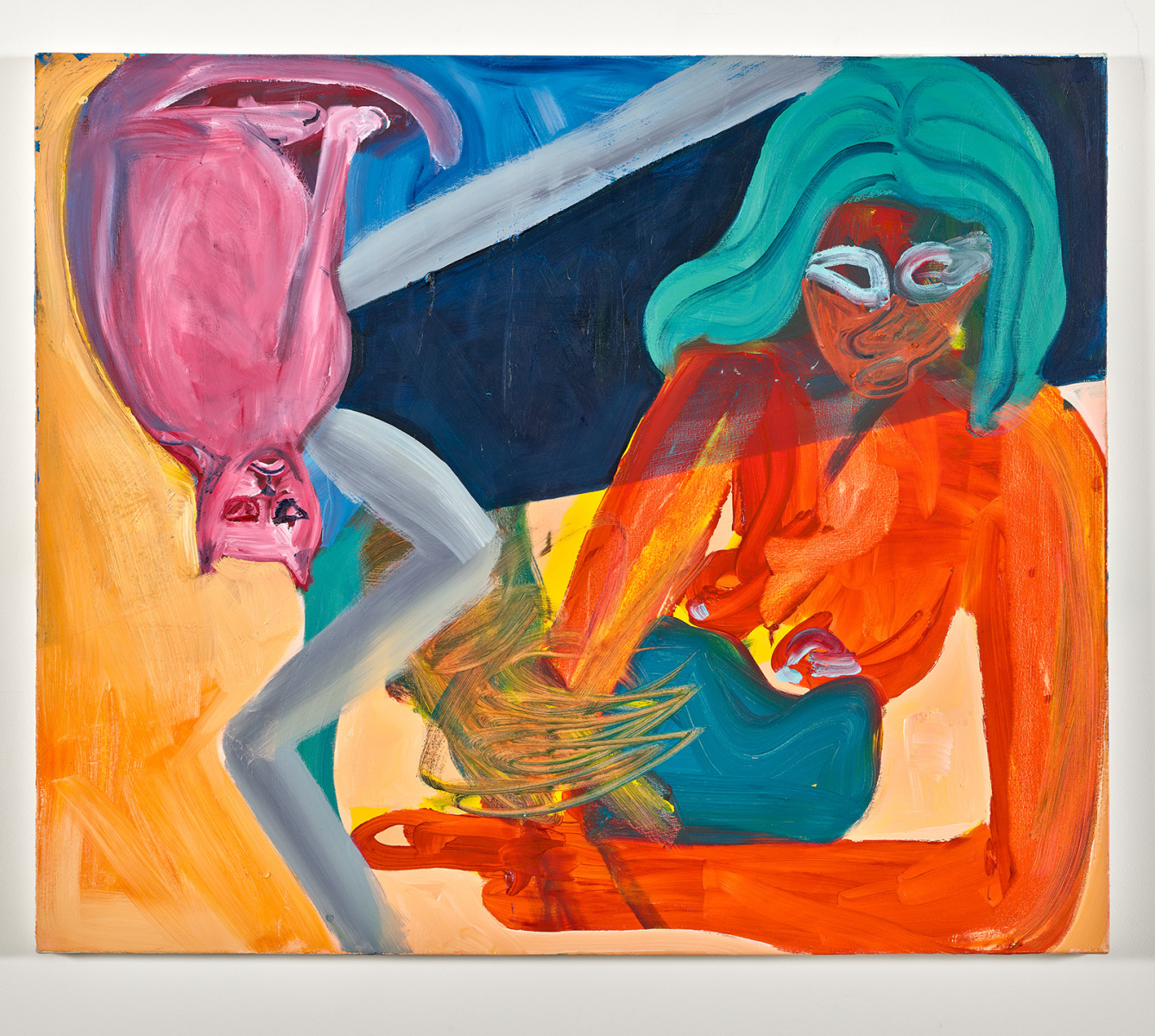 Untitled
, 2012
Oil on canvas
102 x 122cm
40.16 x 48.03 in
Born in 1974, in Prince, USA.
Lives and works in New York, USA.
   Education
1992   BFA West Virginia University
2014   MFA Bard College, New York
   Presentation
Laska, who might be previously best known as half of the New York sound band I.U.D. takes an almost improvisatory musical process to her paintings, creating dissonance and harmonies inside the structure of a frame. And framing is a device she uses for effect, whether applying the outline of a frame in paint or nailing different-size canvases against each other in box-like grids. In one painting, a fragmented canvas is framed by an old T-shirt, almost like a straight jacket, emphasizing the strain put on enclosure. In other works, the commitment to the rectangle breaks loose. "I keep fighting against the framework and the shape of the canvas and whether it should adhere to the structure of a stretched form, "she says. "Many of the pieces I make end up getting pulled apart again. I've accepted that as part of my process that everything might not come together until the final moment."
Christopher Bollen, Interview Magazine
December 12, 2013
In her first New York solo show, Laska's scuffed and mistreated paintings are evidence of a loving gratitude to Arte Povera and Art Brut; but the anarchic compositions are teeming with energy. Punkish filching, toward creations of dry brushy blocks of magenta, purple and yellow, with passages and coated colors that equal depth, space, and joy in excess. Variant in scale and shape, these intimate paintings manipulate their edges with a reckless abandon that breaks the rigid geometry of a stretched frame.
Fetishistic, scrappy and brimming with chaotic intensity, often liberated off of and out from the picture plane, Sadie Laska's emotionally charged inner landscapes contain multitudes, including, but not limited to, recycled bits of paint, stains, staples, umbrella parts, cardboard, lightbulb screw caps, and earphones. Embracing the uncertain, images are inverted and corrupted, conveying the timbre of Robert Rauschenberg's combines through a disheveled and wholly contemporary layering. With an honest and insouciant debt to truly underground cultures that are foreign to "fine" art, cheap trash is glued to and hanging off the works, at odds with and in revolt against the current status quo.
This is an art of straightforward accretion and an expressive gestural language, canceling and in turn brashly reconstructing interpretive possibilities. Cluttered, grubby, and untidy remnants proliferate, with a nod to Abstract Expressionism at its most vulgar. Events and actions are created with a vigorous velocity of line and grimy abstraction, forging unstable compositions full of aggressive and fast-and-furious stabs of color. Reversing orientation and loving the destruction of the painting's previous states, Laska's captivating degenerative forms are manifested in gnarly canvases that unashamedly record their own making.
Solo shows at Ceysson Gallery
Sadie Laska, Saint-Etienne
March 04 - April 22, 2023
Sadie Laska, Saint-Etienne
September 28 - December 16, 2017
Sadie Laska, Luxembourg
September 26 - December 05, 2015
Sadie Laska , Genève
March 20 - May 17, 2014
Sadie Laska, Paris
December 08, 2012 - January 26, 2013
Group shows at Ceysson Gallery
LuLLabIES, New York
March 20 - May 01, 2021
The Spaces In Between, New York
September 09 - November 07, 2020
Spring Saint-Étienne, Saint-Etienne
June 12 - July 25, 2020
Spring Paris, Paris
May 18 - July 23, 2020
10 YEARS in Luxembourg, Wandhaff
June 02 - August 04, 2018
Inflatable tear, New York
January 23 - February 24, 2018
Feed the Meter, Wandhaff
September 23 - December 16, 2017
Combustible Cocktail, Offsite
July 08 - July 30, 2017
IOWA, Paris
October 20 - December 10, 2016
FEED THE METER, Wandhaff
September 26, 2015 - January 30, 2016
Special Guest New York, Offsite
September 08 - September 28, 2015
La Ligne Passée, Luxembourg
June 30 - September 16, 2012
La Ligne Passée, Luxembourg Art Moderne
June 30 - September 15, 2012
CANADA, Paris
March 17 - May 07, 2011
---
Solo shows
2023
Boiling Frog Syndrome, Ceysson & Bénétière, Saint-Étienne France
2020
Erehwon, Canada gallery, New York, United States
2017
Nudes, Ceysson & Bénétière, Saint-Étienne, France
2016
Rock Solid, Office Baroque gallery, Brussels, Belgium
A Foot, Some Guns, A Boot, Some Hands, Some Lips, A Breast, & A Snail, 56 Henry, New York, United States
2015
Plain Air, Galerie Bernard Ceysson, Luxembourg
I Clouded, CANADA Gallery, New York, United States
2014
Play it as it Lays, Galerie Bernard Ceysson, Geneva, Switzerland
2013
SAROJANE, Kerry Schuss, New York, United States
2012
Sadie Laska, Galerie Bernard Ceysson, Paris, France
---
Group shows (selection)
2021
Deep blue, curated by Katherine Bradford, Hall art foundation, Reading, United States
2020
The space in between, Ceysson & Bénétière, New York, United States
Printemps, Galerie Ceysson & Bénétière, Paris, France
Printemps, Galerie Ceysson & Bénétière, Saint-Étienne, France
2019
Bushwick Rodeo, Horton Gallery, Texas, United States
2018
True Colours, Newport Street Gallery, London, United-Kingdom
Inflatable Tear, Ceysson & Bénétière, New York, United States
I Am A Scientist, curated by Sadie Laska, V1 Gallery, Copenhagen, Denmark
2017
Animal Farm, curated by Sadie Laska, The Brant Foundation, Greenwich, United States
Unobstructed Views, MoCAD, Hawkins Ferry House, Grosse Point Shores, United States
Based on true story, Galerie Derouillon, Paris, France
Feed the Meter Vol. II, curated by Wallace Whitney, Ceysson & Bénétière, Wandhaff, Luxembourg
Sleeping on the Skin of a Nightmare, Romeo, New York, United States
UNDERCOVER BOSS, Reyes Projects, Birmingham, United States
Nude, V1 Gallery, Copenhagen, Denmark
Bluets, Burning In Water, New York, United States
2016
IOWA, Galerie Bernard Ceysson, Paris, France
Make Painting Great Again, CANADA gallery, New York, United States
2015
Call and response, Gavin Brown's Enterprise, New York, United States
Justin Aidan/Sadie Laska/Leo Fitzpatrick, United Artists, Ltc., Marfa, United States
Feed the Meter, curated by Wallace Whitney, Galerie Bernard Ceysson, Luxembourg
Special Guest, curated by Bernard Ceysson, Zürcher Gallery, New York , United States
Call and Response, Gavin Brown Enterprise, New York, United States
Slam Section, Gallery Steinsland Berliner, Stockholm, Sweden
2014
Laska & Magenheimer, Which arbitrary thing are you ?, Cleopatra's, Brooklyn, New York, United States
Beware of the Stares, 246356, Brookyn, New York, United States
Sadie Laska and Jesse Littlefield, Harper's Books, East Hampton, New York, United States
Café Dancer Pop-Up, Edlin Gallery, New York, United States
Edge of Continuation, Pablo's Birthday, New York, United States
Bakerman, IUD collaborative exhibition, Museum of Contemporary Art, Tuscon, United States
Summer : 2014, Kerry Schuss, New York, United States
2013
The Cat Show, White Columns, New York, United States
Greetings From Bitburg, Galerie Le Confort Moderne, Poitiers, France
2012
La Ligne Passée, Galerie Bernard Ceysson, Luxembourg
Le Confort Moderne, Galerie Le Confort Moderne, Poitiers, France
Suggested Destination, Basilica, Hudson, New York, United States
2011
READYKEULOUS, The Hurtful Healer, Invisible Exports, New York, United States
Scruffy, KS ART, New York, United States
Dirt Don't Hurt, Jolie Laide Gallery, Philadelphia, United States
STREET TRASH, Intersection of Commercial Street, Brooklyn, United States
CANADA, Galerie Bernard Ceysson, Paris, France
2010
Dirty Hands, Soloway Gallery, Brooklyn, New York, United States
Clean Break, Charlie Horse Gallery, Brooklyn, New York, United States
In There, Out Here, Leo Koenig Projekte, New York, United States
2009
Spaced Out/On Time, CANADA Gallery, New York, United States
If The Darks Are Barking, Apartment Show, Artist Space, New York, United States
Circle of Friends, Vacant Gallery, Tokyo, Japan
A Dry Run, Charlie Horse, Brooklyn, United States
Coco Loco, Stairwell Gallery, Providence, United States
2008
The Dark Age, Stairwell Gallery, Providence, United States
Gold is the New Metal, Stairwell Gallery, Providence, United States
2005
Red, White and Blue, Spencer Brownstone Gallery, New York, United States
I Throw Herring to the Dog, CANADA Gallery, New York, United States
---
Performances (selection)
2015
Performance IUD, Galerie Bernard Ceysson, Wandhaff, Luxembourg
2013
Performance IUD, Kunsthalle, Zurich, Switzerland
Performance IUD, Sunday Sessions, Moma PS1 Contemporary Art Center, New York, United States
2012
Performance IUD, EMERGENCY CHEESECAKE, Whitney Museum of American Art, New York, USA
2011
IUD performance, Astrup Fearnley, Oslo, Norway
2010
"Finger It", video screening, Cinders Gallery, New York, United States
Performance IUD Printed Matter Benefit, Deitch Projects, Long Island City, New York, United States
2009
Sound Wreckage Volume 1, Gavin Brown's Enterprise, New York, United States
Performance IUD for the Constraction Show, Deitch Projects, New York, United States
2008
Performance IUD for WACK! Art and the Feminist Revolution, Moma PS1 Contemporary Art Center, Long Island City, New York, United States
Performance IUD, in collaboration with Nick Relph and Oliver Payne, Galerie Le Confort Moderne, Poitiers, France
Performance IUD for Jekyll Island, Honor Fraser Gallery, Los Angeles, United States
2007
Performance IUD, The Swiss Institute, New York, United States
Selected Bibliography

Upcoming
Sadie Laska, by Ceysson Éditions d'Art

---

2017
Trinie Dalton. "Peter's Farm." Artforum, May 17, 2017

2016
Editors "Collectors Susan and Michael Hort's Picks from FIAC 2016." Artspace.com, October 22, 2016

"Make Painting Great Again." The New Yorker, June 29, 2016

Andrew Nunes. "CANADA is Making Painting Great Again." The Creators Project: Vice Magazine, June 22, 2016

Jerry Saltz. "I Love Canada's 17-Artist State-of-the-Medium Spectacle "Make Painting Great Again." It Also Makes Me Worry for the Fate of the Lower East Side.." Vulture.com, June 14, 2016

"The Six Most Exciting Exhibitions at Independent Brussels." The New York Times Magazine, April 24, 2016

2015
Scott Indrisek. "5 Must-See Gallery Shows: JJ PEET, Huma Bhaba, and More." BLOUIN ARTINFO, June 22, 2015

2014
Boudreau, Alice. "Expositions, Sadie Laska." Go Out Magazine, Geneva, #19

2013
Bollen, Christopher. "The New Abstract", Interview Magazine, December

2011
Heinrich, Will. "Avoiding the Subject: 'Scruffy' at KS ART and 'Walking Forward- Running Past' at Art in General", New York Observer, November 1.

2010
Theme Magazine, issue 22, July, 2010

2009
"Spaced Out/On Time", NY Times, September 25, 2009
"IUD", ANP Quarterly Vol / No 2
"Womb and Doom", New York Press, March 24, 2009

2008
"The Softer Sex Gets Hard", USELESS Magazine, Fall 2008
"Next Wave New York", Interview Magazine, September 2008 2007 Kelsey, John. "Top Ten", Artforum December 2007

---

Publications
"Catholic No. 1, Cats", Evil Twin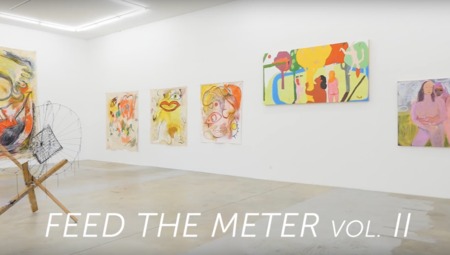 Feed the Meter Vol. 2
December 12, 2017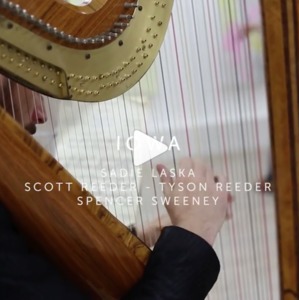 IOWA
October 20, 2016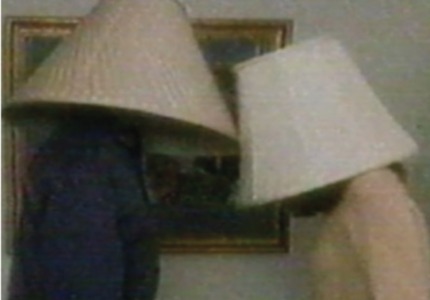 IOWA
October 20, 2016