Jesse Willenbring
Family Landscapes
January 16 - March 13, 2021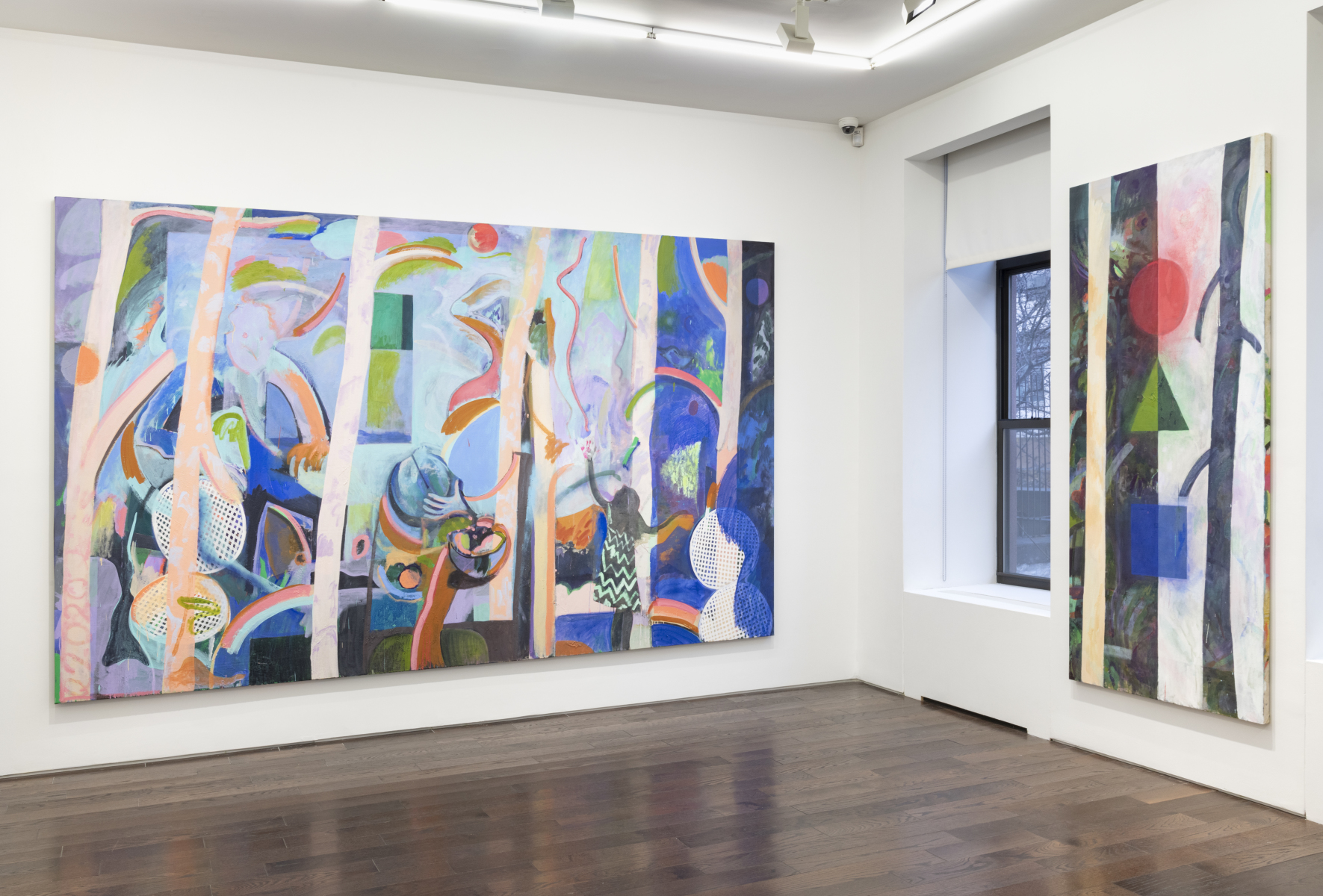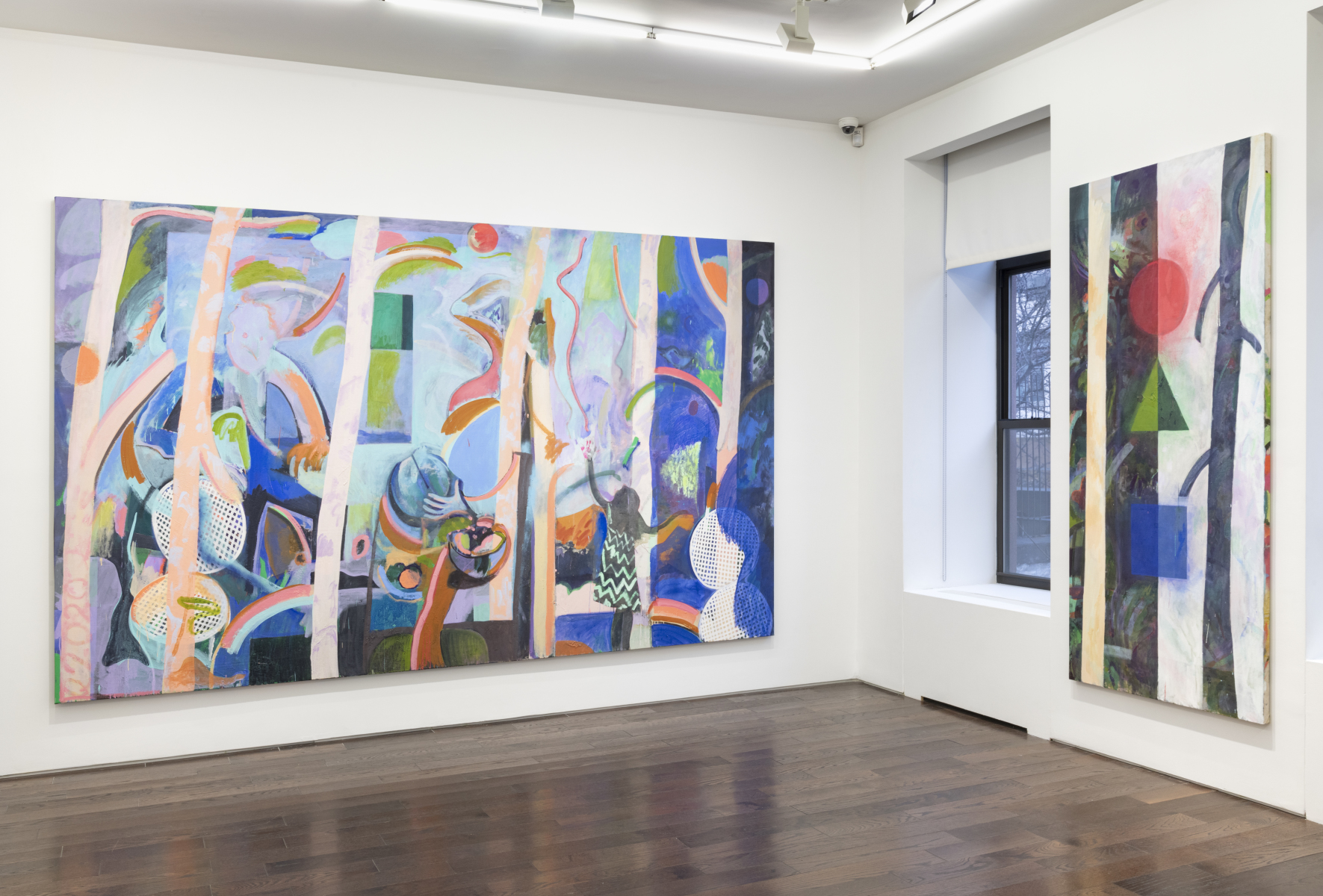 Jesse Willenbring
Family Landscapes
January 16 - March 13, 2021
---
"The question is, How can we personally counterattack the horrors of the world around us without using excessive amounts of alcohol, drugs, and television watching, the latter being the curse chief Seattle put upon us? The answer, of course, is to achieve the ultimate in physical and mental health. We have become like those virtual superheroes in comics and movies so beloved by children and politicians."
-Jim Harrison, "Here I Stand For A Few Minutes" (Brick, 2007)
Ceysson & Bénétière is pleased to present Family Landscapes, an exhibition of new paintings by Jesse Willenbring. The exhibition will be on view at Ceysson & Bénétière, New York from January 16th through March 6th, 2021. It is the artist's fourth solo presentation with the gallery, and his second show at Ceysson & Bénétière, New York.
Moving among the referential, recognizable, and enigmatic, this unguarded and purposeful new body of work furthers Willenbring's use of Modernist and traditional mythologies as fulcrums for post-post-painterly possibility.
Against the crucible of 2020, the artist was, unsurprisingly, met with the blunt basics: who and where he was, what to paint, what people might find in art right now. Without design, he leaned on his family—most frequently his 4-year-old daughter, Sena—for solicited and chance collaboration. Tender renditions of human energies and frailties were gradually cataloged in the repose and disquiet of the home and open-air home-studio. Folded into his images are not just family marks and impressions, but the insistence of his Arizona surroundings: picture-book desert, air-conditioned "nightmare," urban sprawl, sparsely populated woodland. Nature and its human vicissitudes preside over an unnerving reality.
Amplified by imposed isolation, relations, imagings, and imaginings coalesce into a richly intimate body of work. Where one could readily recognize Picabia's curl-nosed jester as stand-in for any artist awkwardly adapting to the absurdity of our time, one could also discern inchoate, confessional glyphs and vessels, flirting with reason, diction, and abandon. Line and color are nothing new to painting; Willenbring treats them with care, each canvas a tentative tabernacle for study, stricture, relief, and release, faithfully formed beyond contemporary dependencies on what's come to be called "irony."
Jesse Willenbring (b. 1980) lives and works between Phoenix and Greer, Arizona. He received his BFA (2006) and MFA (2010) from Hunter College, New York. His work has been the subject of several solo presentations at Ceysson & Bénétière (Paris, Saint-Étienne and New York); Thomas Duncan Gallery (Los Angeles); and Laurel Gitlen (New York). Willenbring has also been featured in numerous group and collaborative exhibitions, including recent presentations at Rainbow is Spanish, Los Angeles; Blum & Poe, Los Angeles; Non-Objectif Sud, Tullette, France; and the Institute of Contemporary Art, Philadelphia. This past fall, he inaugurated The Sunset Spot, an artist-led project space in Phoenix, Arizona. He is the designer of numerous artist books, working closely with Darren Bader, Justin Beal, and Karl Haendel, among others. In conjunction with this exhibition, Willenbring is releasing a collaborative zine, Shaman (edition of 100), with artist Joseph Montgomery on Montgromery's publishing imprint, Lie Lay Lain.
Darren Bader, December 2020
Artist :
Jesse Willenbring
---
Visitor Information
Ceysson & Bénétière
956 Madison Avenue
10021 New York
T: +1 646 678 3717