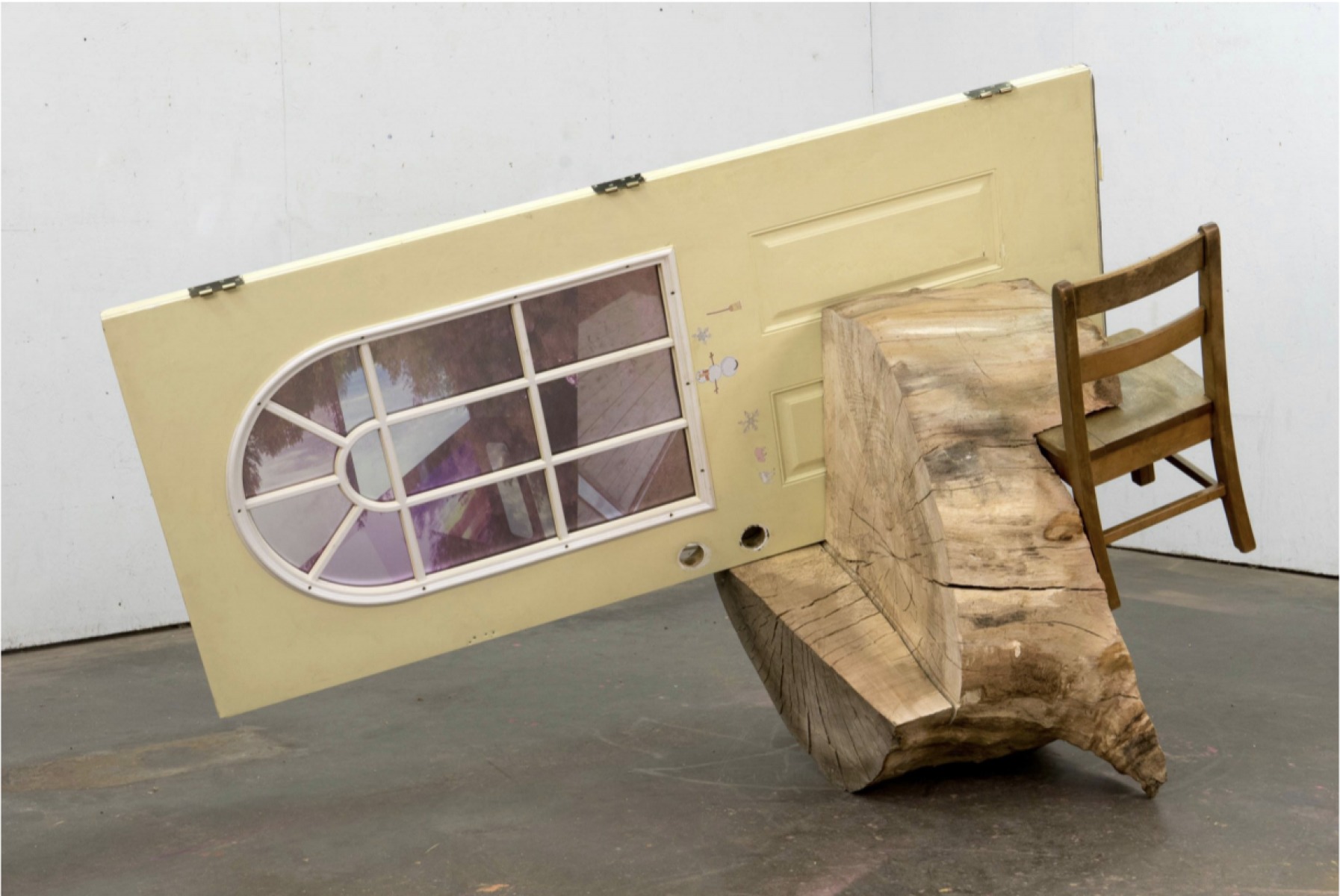 Massachusetts
, 2017
Found door, found chair, wood, window film, acrylic, and fabric dye
144.78 x 203.2cm
57.00 x 80.00 in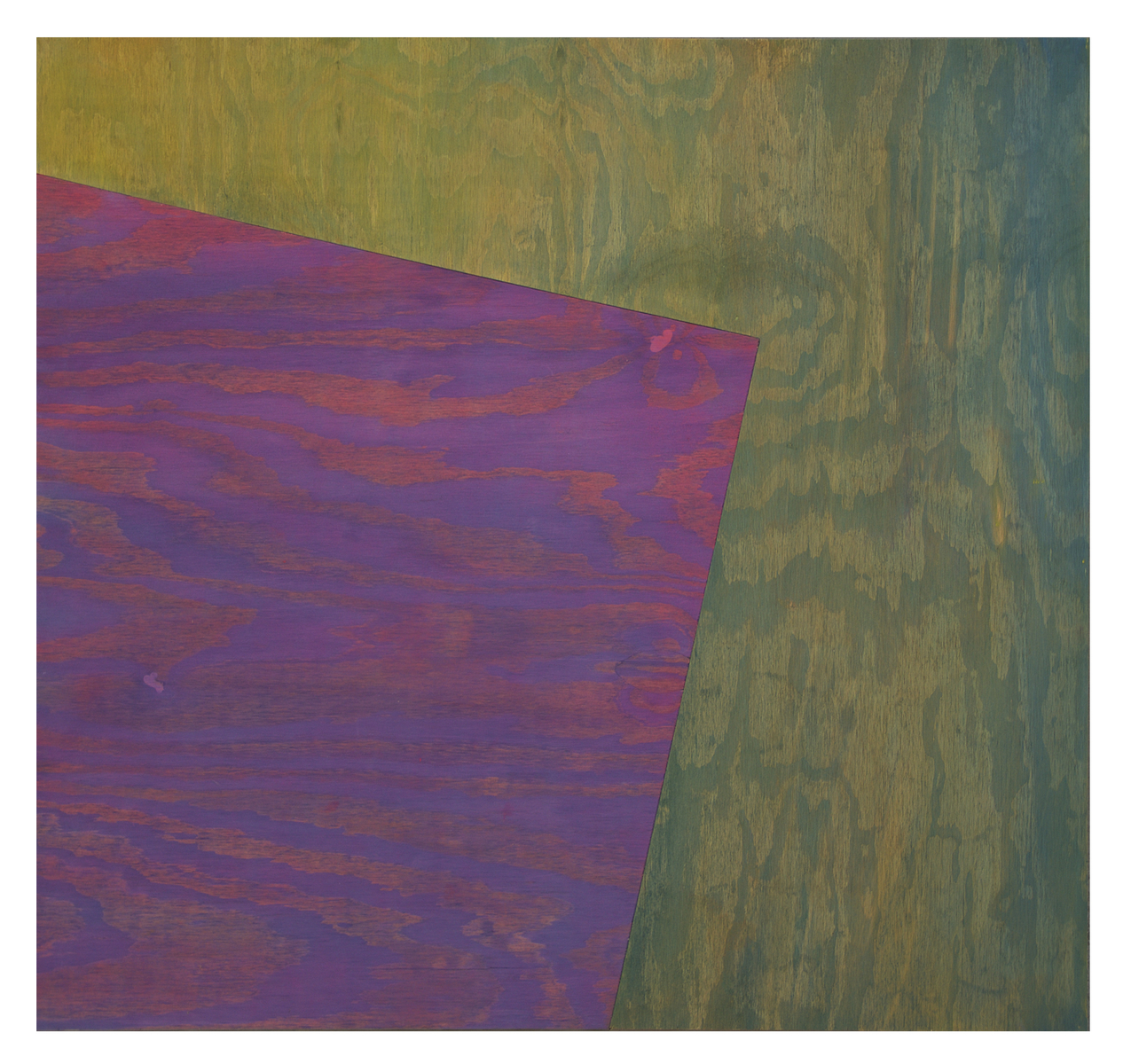 Last Night
, 2014
Acrylique et peinture en aérosol sur contreplaqué
111 x 122cm
43.70 x 48.03 in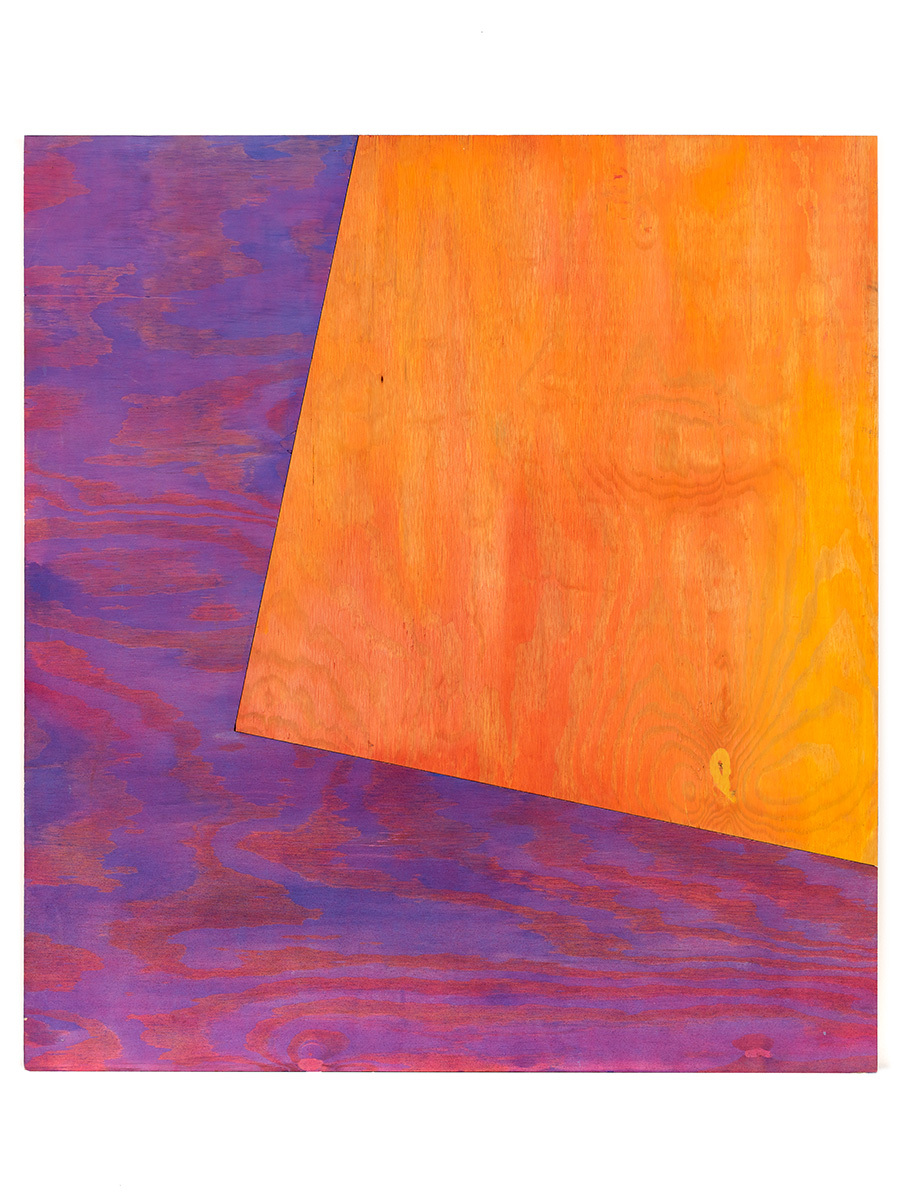 Today
, 2014
Acrylique et peinture en aérosol sur contreplaqué
122 x 112cm
48.03 x 44.09 in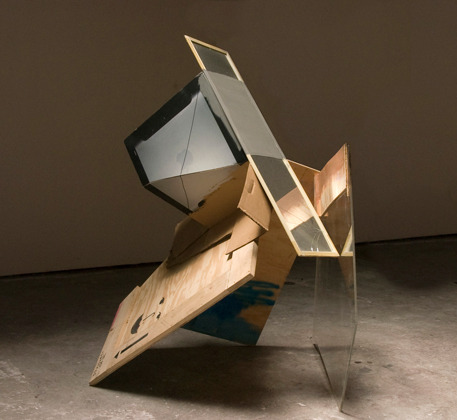 Let's Stay Desperate
, 2006
Cardboard, wood, plexiglass, acrylic and glass
230 x 168cm
90.55 x 66.14 in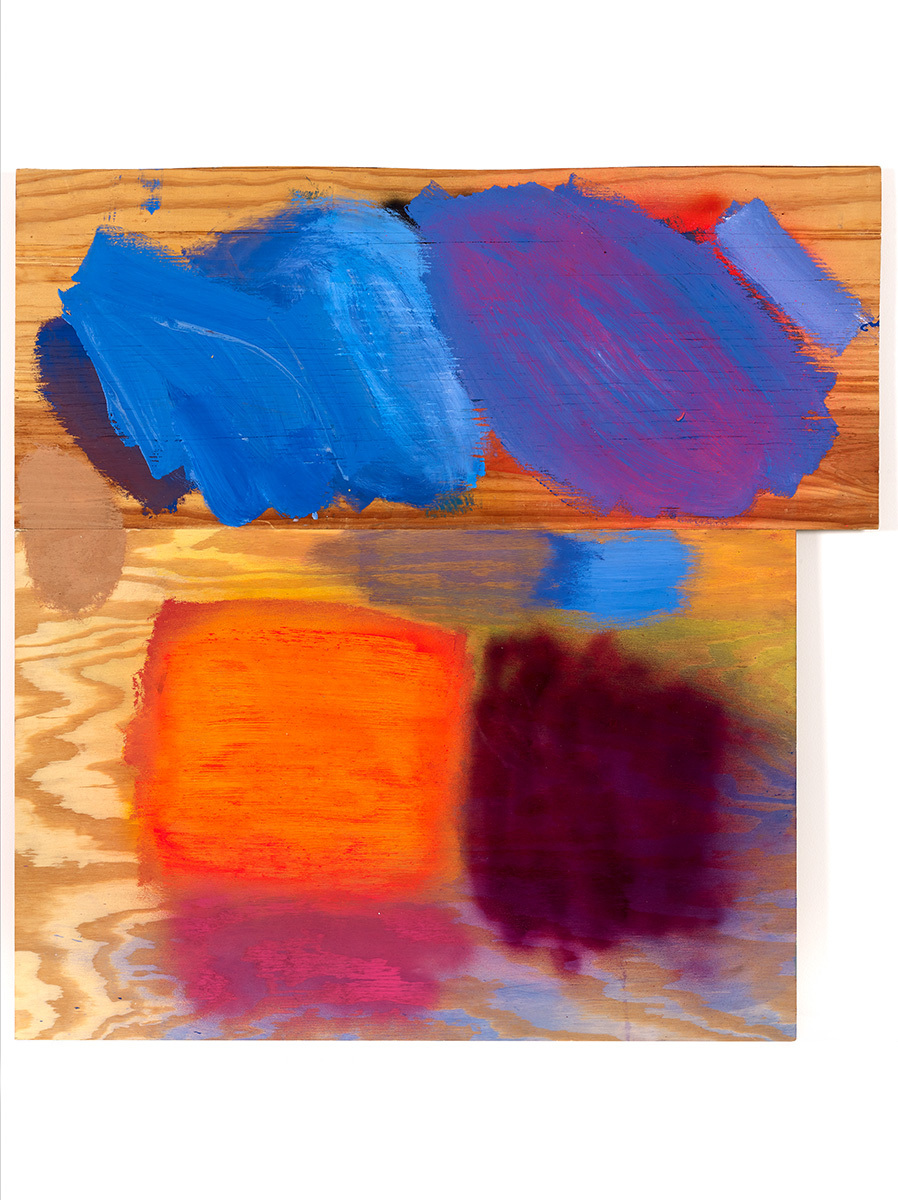 Ashfield Lake
, 2014
Acrylic and spray paint on plywood
111 x 110cm
43.70 x 43.31 in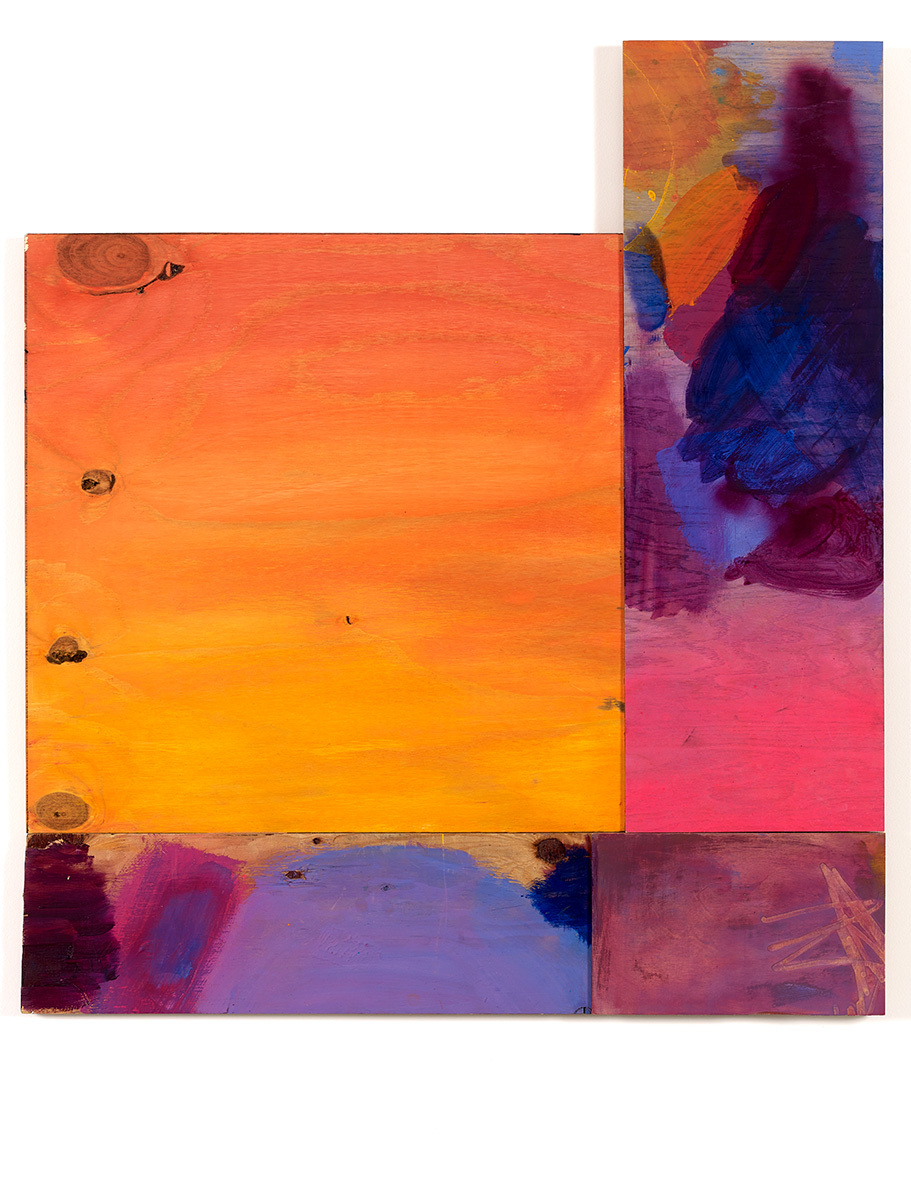 Day
, 2015
Acrylic and spray on plywood
112 x 99cm
44.09 x 38.98 in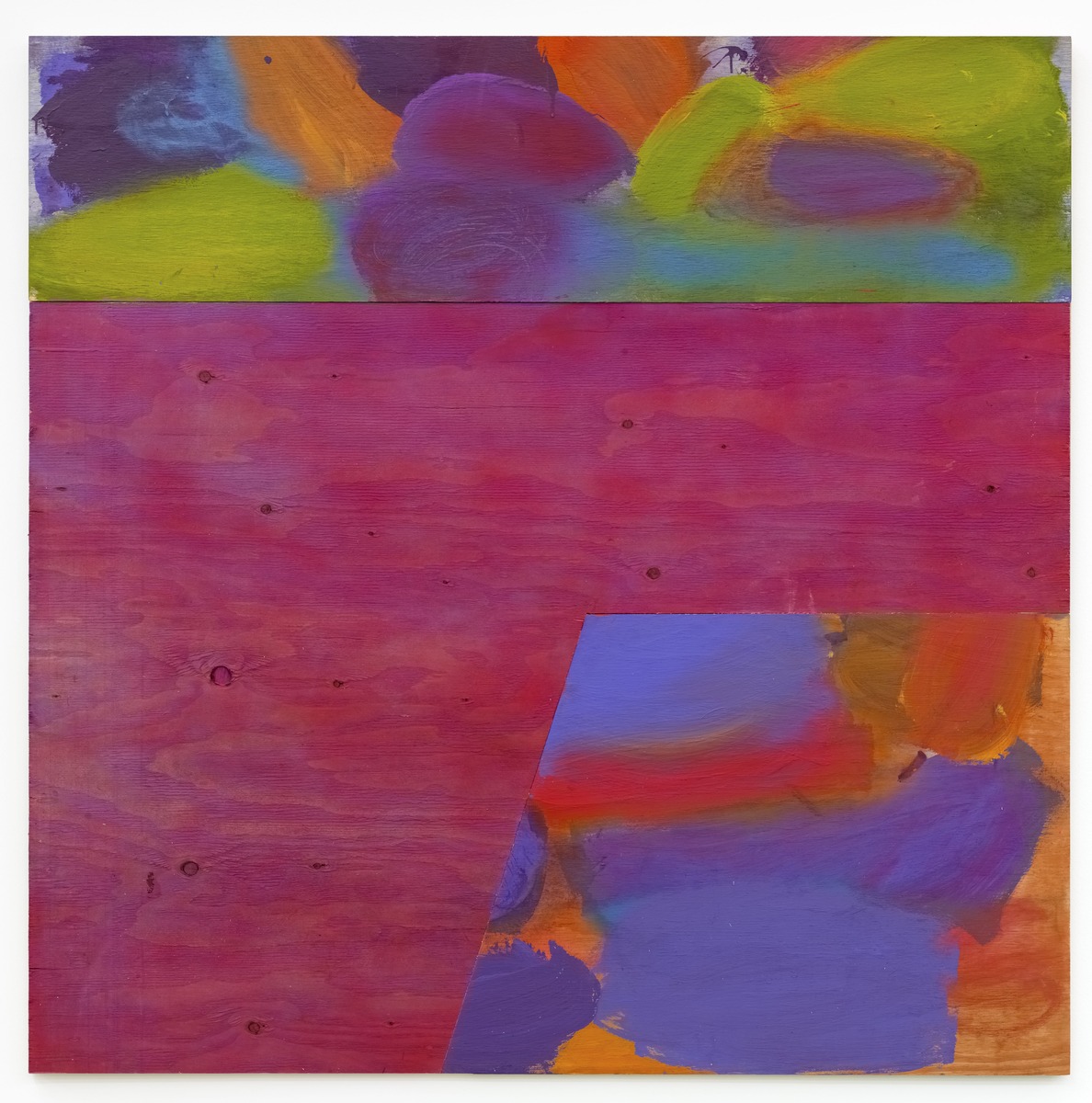 High Summer
, 2015
Acrylic and spray paint on plywood
121.9 x 121.9cm
47.99 x 47.99 in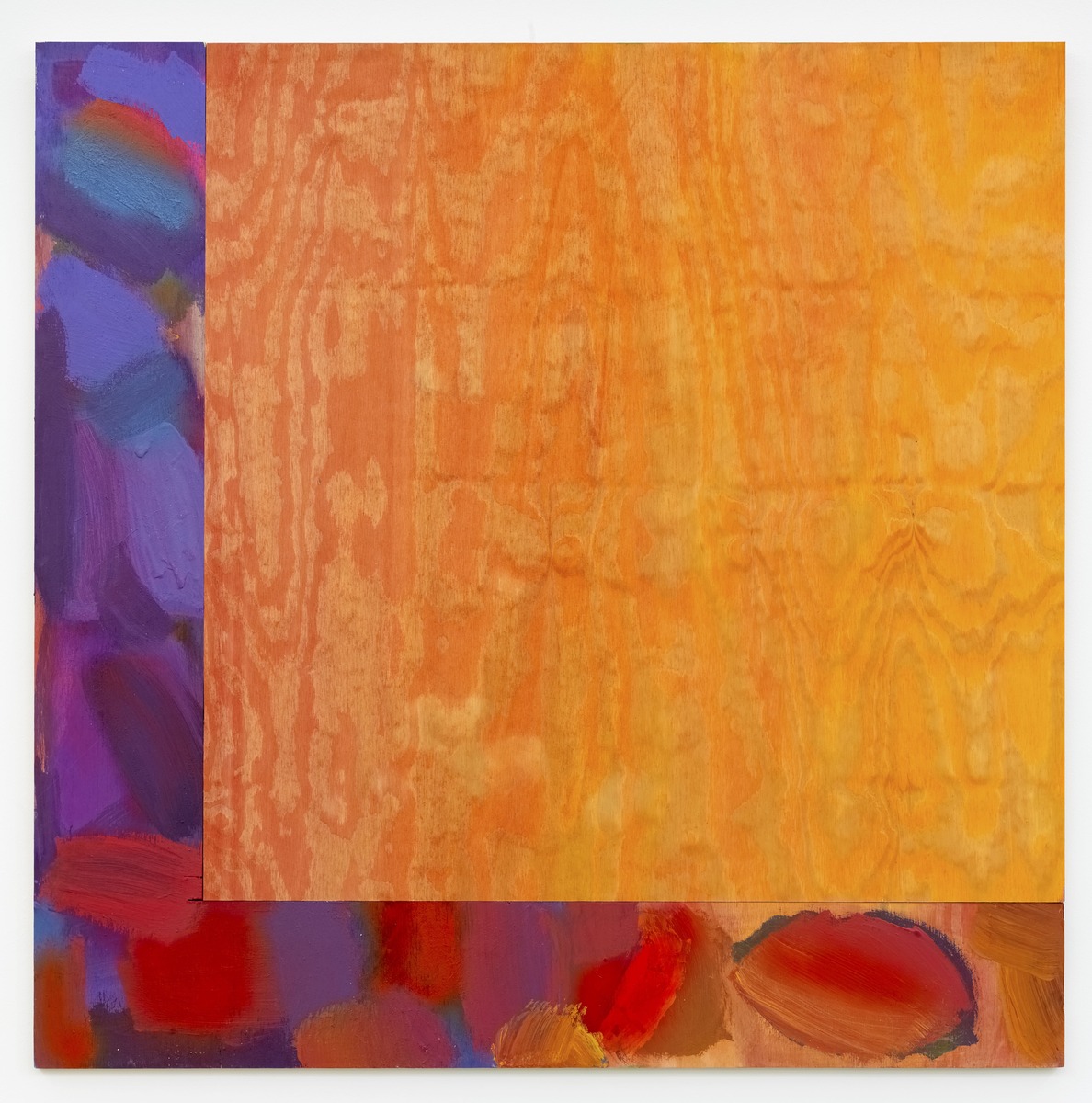 Heat
, 2015
Acrylic and spray paint on plywood
121.9 x 121.9cm
47.99 x 47.99 in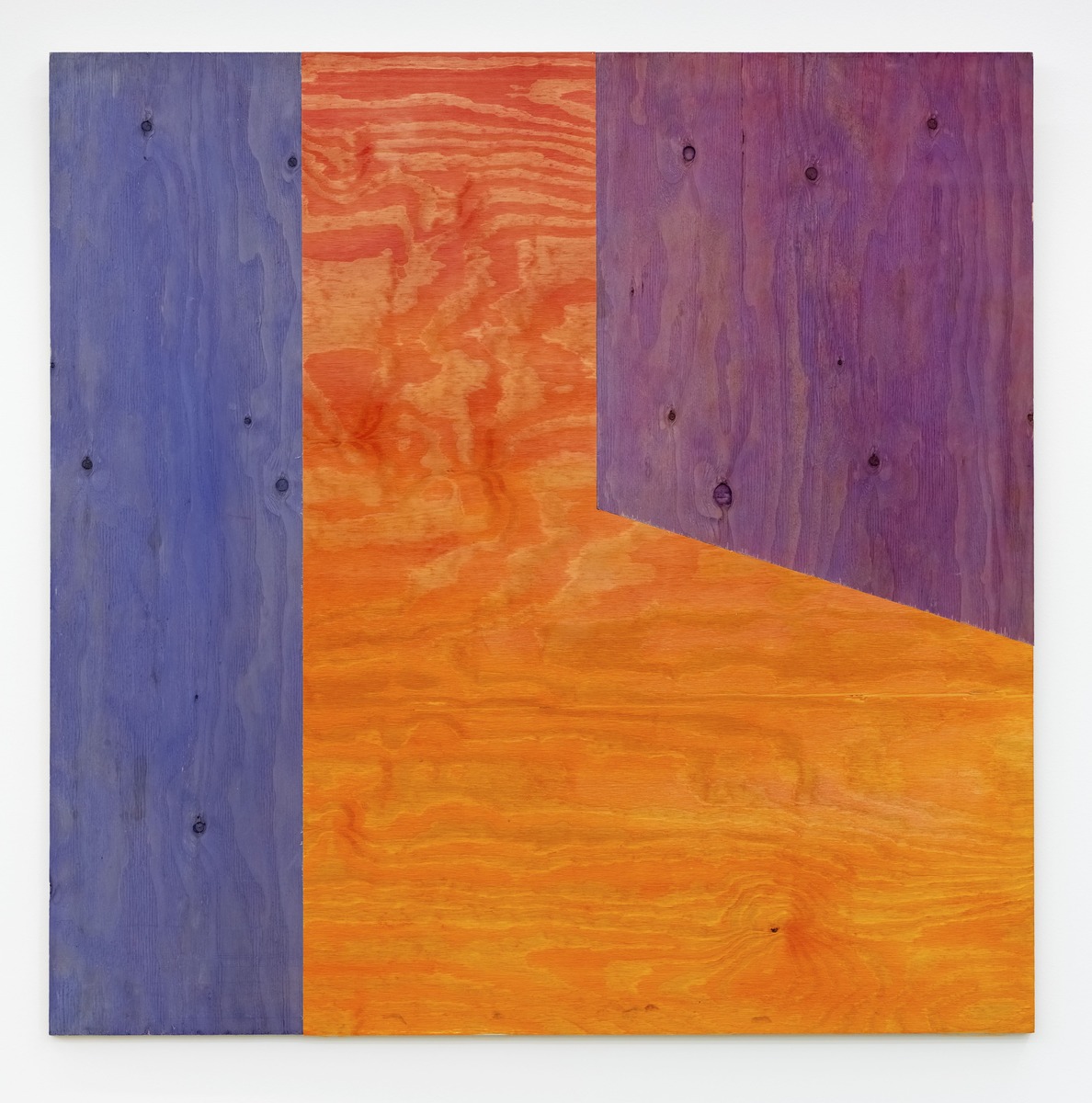 Around Town
, 2015
Acrylic and spray paint on plywood
129.9 x 129.9cm
51.14 x 51.14 in
Biography

Sarah Braman was born in 1970 in Tonawanda, New York.  She currently lives and works between New York and Amherst, Massachusetts. Braman received a BFA from Maryland Institute College of Art in Baltimore and an MFA from Tyler School of Art in Philadelphia. Solo exhibitions include True Blue Mirror, with Ellen Berkenblit, McEvoy Foundation for the Arts, San Francisco (2019);Growth, Mitchell-Innes & Nash, New York (2019); Here, Marlborough Contemporary, London (2017); You Are Everything, Mitchell-Innes & Nash, New York (2016); Sarah Braman: Alive, Museum of Fine Arts, Boston (2013-14) and Lay Me Down, MACRO, Rome (2011). Braman has also participated in group exhibitions at Crystal Bridges, Bentonville (2019); MASS MoCA, North Adams (2017-18); the Brant Foundation, Greenwich (2017); Kunsthalle Helsinki, Finland (2016); The Kemper Museum of Contemporary Art, Kansas City (2015) and The Saatchi Gallery, London (2010). Braman is one of the founders of artist-run gallery CANADA in New York.  In 2013, she was the recipient of the Maud Morgan Prize from MFA, Boston.

Education

1998
MFA, Tyler School of Art, Philadelphia, USA

1992
BFA, Maryland Institute College of Art, Baltimore, USA

Awards

2013
Maud Morgan Prize - Museum of Fine Arts Boston
by ROBERTA SMITH

In her fourth solo in a New York gallery, Sarah Braman continues the confident development of her loquacious, hardscrabble formalist assemblages. On this occasion Ms. Braman has cross-bred slices of a small, much used camper with Minimalist volumes of tinted Plexiglas, highlighting both with luscious touches of brushed or spray-painted color. She often tilts them on the diagonal, evoking the less strict, less vaunted Minimalism of Tony Rosenthal's popular black cube at Astor Place in the East Village.

Perpendiculars predominate, creating a false sense of clarity. But the contrasts of purpose and association mixed with exaltations of relatively pure color and space keep you off balance. Any single viewpoint tends to be jarringly rebutted by the next, forcing continual readjustments of expectations. In "Coffin" an added sheet of mirror reveals that the camper's interior has been lavishly painted. "On By," which is all Minimalist simplicity (no added camper parts), the surprise lies in the way the interior colors change when viewed from different sides: an opulent optical mystery.

In a series of wall pieces Ms. Braman gives more exclusive vent to color and hands-on process, landing largely in the vicinity of painting while working mostly on plywood with bright pastels. Words occasionally enter the picture, as in "Lay Down Down." Here the powdery delicacy of color works especially well against the harshness of the support, while the loose compositions suggest also-ran Color Field artists like Jack Bush and Friedel Dzubas.

Ms. Braman has many precedents, among them the transparent structures of Dan Graham; the architectural fragments of Gordon Matta-Clark; the assemblages of Jessica Stockholder; and the eccentric campers of Andrea Zittel. The paintings made me think, as have many exhibited in galleries this season, that Julian Schnabel is way overdue for his comeback. Still, despite all this company, a clear voice is heard here. It argues that form and social commentary are not strange bedfellows and that they often combine most effectively when found materials are willfully transformed.
Group shows at Ceysson Gallery
Cult of the Crimson Queen, New York
February 05 - March 14, 2020
Scar/face, Paris
June 28 - August 04, 2018
"The lines of life are various, like roads and the contours of the mountains…", Wandhaff
September 10 - October 29, 2016
Sculptures, Matters, Materials, Textures..., Offsite
September 10 - October 16, 2016
FEED THE METER, Wandhaff
September 26, 2015 - January 30, 2016
La Ligne Passée, Luxembourg
June 30 - September 16, 2012
CANADA, Paris
March 17 - May 07, 2011
Solo Shows
2019
Growth
Mitchell-Innes & Nash, New York, NY
True Blue Mirror
, with Ellen Berkenblit, McEvoy Foundation for the Arts, San Francisco, CA
2017
In Spite of Ourselves
, Linn Lühn, Düsseldorf, Germany
Here
, Marlborough Contemporary, London, United-Kingdom
2016
You Are Everything
, Mitchell Innes and Nash, New York, USA
2013
Sarah Braman: Alive
, Boston Museum of Fine Arts, Boston, USA
Sarah Braman and Wallace Whitney
, American Contemporary, New York, USA
2012
Sarah Braman, China Art Objects, Los Angeles, USA
2011
Yours
, Mitchell Innes and Nash, New York, USA
Lay Me Down
, MACRO, Rome, Italy
Sarah Braman and Peter Alexander
, Franklin Parrasch, New York, USA
2010
Indian Summer
, Les Confort Moderne, France
April Trip
, Museum 52, New York, USA
2008
Sarah Braman and Joel Shapiro
, Andrea Rosen Gallery, New York, USA
Love Songs
, Museum 52, New York, USA
2002
CANADA , New York, USA
2000
Touching Fantasy Through Color
, Sarah Braman and Brian Belott, CANADA, New York, USA
Cystal Show
, CANADA, New York, USA
Group Shows (selection)
2020
Cult of the Crimson Queen
, curated by Michelle Segre, Ceysson & Bénétière, New York, NY
2019
Horology
, Jack Hanley Gallery, New York, NY
CANADA b/w Drag City
, Soccer Club, Chicago, IL
Materialized
, Hampden Gallery, University of Massachusetts Amherst, Amherst, MA
2018
Noon - One
, curated by RJ Messineo, CANADA Gallery, New York, USA
2017
In the Abstract,
MASS MoCA, Massachusetts, USA
Animal farm
, curated by Sadie Laska, Brant Foundation,; Greenwich, USA
Drawing Island
, The Journal Gallery, New York, USA
Attics of My Life
, Jack Hanley Gallery, New York, USA
The First Ever & Only East Hampton Biennal
, East Hampton, USA
Summer Sun
, The Journal Gallery, New York, USA
Observatories
, The Center, Jackson, USA
Non atomic
, 215 Orleans Project Space, Houston, USA
The Surfaces of the East Coast from Nice to New York
, curated by Marie Maertens, Le 109, Nice, France
2016
Sculptures, Matières, Matériaux, Textures…,
Galerie Bernard Ceysson, Luxembourg
6s and 7s
, Marlborough Gallery Breezeway, New York, USA
Fort Green
, curated by Adrienne Rubenstein, VENUS over Los Angeles, Los Angeles, USA
2015
Feed the Meter
,curated by Wallace Whitney, Bernard Ceysson Gallery, Wandhaff, Luxembourg
Another Minimalism
, The Fruitmarket Gallery, Edinburgh, United-Kingdom
Dérive(s)
, curated by Romain Dauriac, Bryce Wolkowitz Gallery, New York, USA
Zabriskie Point
, Jack Henley Gallery, New York, USA
Piece by piece: Building a Collection
, Kemper Museum of Contemporary Art, Kansas City, USA
2014
Paint New York
, Kunstforeningen Gl Strand, Copenhagen, Denmark
The Journal Gallery at Venus Over Manhattan
, Venus Over Manhattan, New York, USA
Home Again, Again II
, The Journal Gallery, New York, USA
2013
Xstraction
, The Hole, New York, USA
Eleven Rivington
, New York, USA
Shapeshift
, Stephen Friedman Gallery, London, UK
Abstract Everyday - Everyday Abstract
, curated by Matthew Higgs, James Cohan Gallery, New York, USA
Zublodovich Collection Inaugural Installation, Sarvisalo, Finland
2011
One Dozen Paintings
, The Journal Gallery, New York, USA
Memories are Made of This
, Museum 52, New York, USA
Johann Konig Gallery, Berlin, Germany
The Shape We're In
, The Zabludowicz Collection, New York, USA
ON AND ON AND ON
, Galerie Parisa Kind, Frankfurt, Germany
V1 Gallery, Copenhagen, Denmark
Tide Pool
, Sara Meltzer Gallery, New York, USA
2010
The Shape of Things to Come: New Sculpture
, Saatchi Gallery, London, UK
Arte Portugal, Lisbon Biennial, PortugalSpontaneous Generation
, Zach Feuer Gallery, New York, USA
In There, Out Here
, Leo Koenig Inc. Pr, New York, USA
Works from the Collection
, De la Cruz Collection Contemporary Art Space, Miami, USA
Confort Moderne, Dijon, France
2009
Separate Entities
, Museum 52, New York, USA
New Yorkers
, V1 Gallery, Copenhagen, Denmark
2008
Color Climax
,curated by Joe Fyfe, James Graham & Sons, New York, USA
Formal Play
, Brown, London, England
2007
With Joe Bradley, Dicksmith Gallery, London, England
ab strc tion
, Michael Kohn Gallery, Los Angles, USA
Circumventing the City
, D'amelio Terras New York, USA
Quotidian
, Buia Gallery, New York, USA
With Teeth
, Priska Juschka Fine Art, New York, USA
2006
CANARICO
, Galeria Commercial, San Juan, Puerto Rico, USA
History Lessons: Part Three
, Gavin Brown's Passerby, New York, USA
CANADA
, Counter Gallery, London, England
Frisky Flaming Hot
, Galleri Christina Wilson, Copenhagen, Denmark
Blender
, curated by Cordy Ryman, Sundaram Tagore Gallery, New York, USA
2005
Greater New York 2005
, PS1, Long Island City, USA
Greener Pastures Contemporary Art, Toronto, Canada
Seven Thousand Years of War
, CANADA, New York, USA
Forts and Panchos
, Allston Skirt, Boston, USA
2004
Majority Whip
, White Box, New York, USA
Split Dreams
, New York Arts Gallery, New York, USA
2003
Touching Fantasy Through Color
, Sarah Braman and Brian Belott, CANADA, New York, USA
2002
Glow Show
, Archive, Toronto, Canada
2001
New Art From New York
, BACCA, Berkley, USA
2000
Rec Room
, Pekao Gallery, Toronto, Canada
1999
Leo Koenig Project
, John Webber Gallery, New York, USA
US Exchange
, Anna Leonowens Gallery, Halifax, Canada
Sticker Shock
, ICA, Philadelphia, USA
1998
Just for the Night
, Hollywood Premier, Los Angeles, USA
2014
Bonetti, David, "Sarah Braman", in Artnews, June 2014
Simonini, Ross, "Sara Braman", in Believer, June 2014
Cherubini, Nicole, "Sarah Braman", in BOMB Magazine, Fall 2014.

2013
McQuaid, Cate, "Sarah Braman presents thresholds and launching pads", in The Boston Globe, December 2013.

2012
Johnson, Paddy and Will Brand, "5 Art Stars You Need to Know: Sarah Braman", March 2012
"Sarah Braman", Modern Painters, February 2012
Pyrde, Josephine, "Four Artists to Know", Artinfo.com, February 29, 2012
O'Neill-Butler, Lauren, "Sarah Braman", Artforum, January 2012

2011
Smith, Roberta, "Sarah Braman: Yours," New York Times, November 25, 2011
"Art Review: Sarah Braman, Yours", Time Out New York, November 2011
Kley, Elisabeth, "Fragmentation En Pointe", artnet.com, November, 2011
Goldstein, Andrew M., "The Agenda (April 6 - 12)", ArtInfo.com, April, 2011
Chevalier, Jann, "Indian Summer", Les Confort Moderne, 2011
Interview with Anita Zabludowicz, "Strategies of a Supercollector", Artinfo.com, February 2011
Doran, Anne, "Tide Pool", Time Out New York, January 7, 2011

2010
Braman, Sarah, April Trip (catalogue), 2010
Grauer, Phil. Braman, Sarah, The Journal, Entry No.29/Fall 2010

2009
Rubinstein, Raphael, "Provisional Painting", Art in America, May 2009
The Shape of Things to Come, Phaidon, 2009
Abstract America, Rizzoli, 2009
Cotter, Holland, Armory Review, The New York Times, March 2009

2008
Wilson, Michael, "Sarah Braman, Museum 52", ArtForum, October 2008, p.386-7
Maine, Stephen, "Sarah Braman, Museum 52", Art in America, November 2008
Trezzi, Nicola, "Sarah Braman, Museum 52 - New York", FlashArt, October 2008, p.133
Smith, Roberta, "Last Chance: Sarah Braman: 'Love Songs'", The New York Times, July 11, 2008, E21
Robinson, Walter, "Weekend Update", artnet, July 3, 2008

2007
"Circumventing the City", The New Yorker, August 13, 2007
Smith, Roberta, "In These Shows the Material is the Message", New York Times, August 10
Shum, Ingrid, PS 1's Greater New York Show Catalog, 2007
Coomer, Martin, "CANADA", Time Out London, April 11, 2007
Maine, Stephen, "Down East", Art In America, May 2007, p. 65
Hornung, Peter Michael, "Ny amerikansk kunst hos Wilson", Politiken, March 17, 2007
Ross, Trine, "Afrevne lemmer og totempæle", Politiken, March 24, 2007
Cotter, Holland, "Art in Review: Sarah Braman and Brian Belott", The New York Times, October 31, 2007

2001
Deerfucker, Centerfold w/ Aaron Brewer, C Magazine, Fall 2001
"Art Review: Crystal Show", Canadian Art, Summer 2001
"Art Review: Rec Room", Onsite Magazine, Winter 2001

1999
Hayes, Ken and Peck, Robin, "Detrius", 1999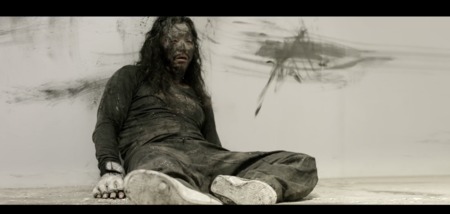 scar/face
August 03, 2018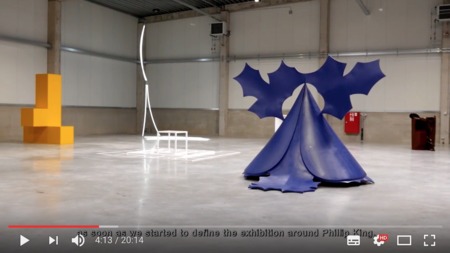 Sculptures, Matters, Materials, Textures... Foetz, Luxembourg
September 10, 2016