Unfurled: Supports/Surfaces 1966-1976
February 01 - April 21, 2019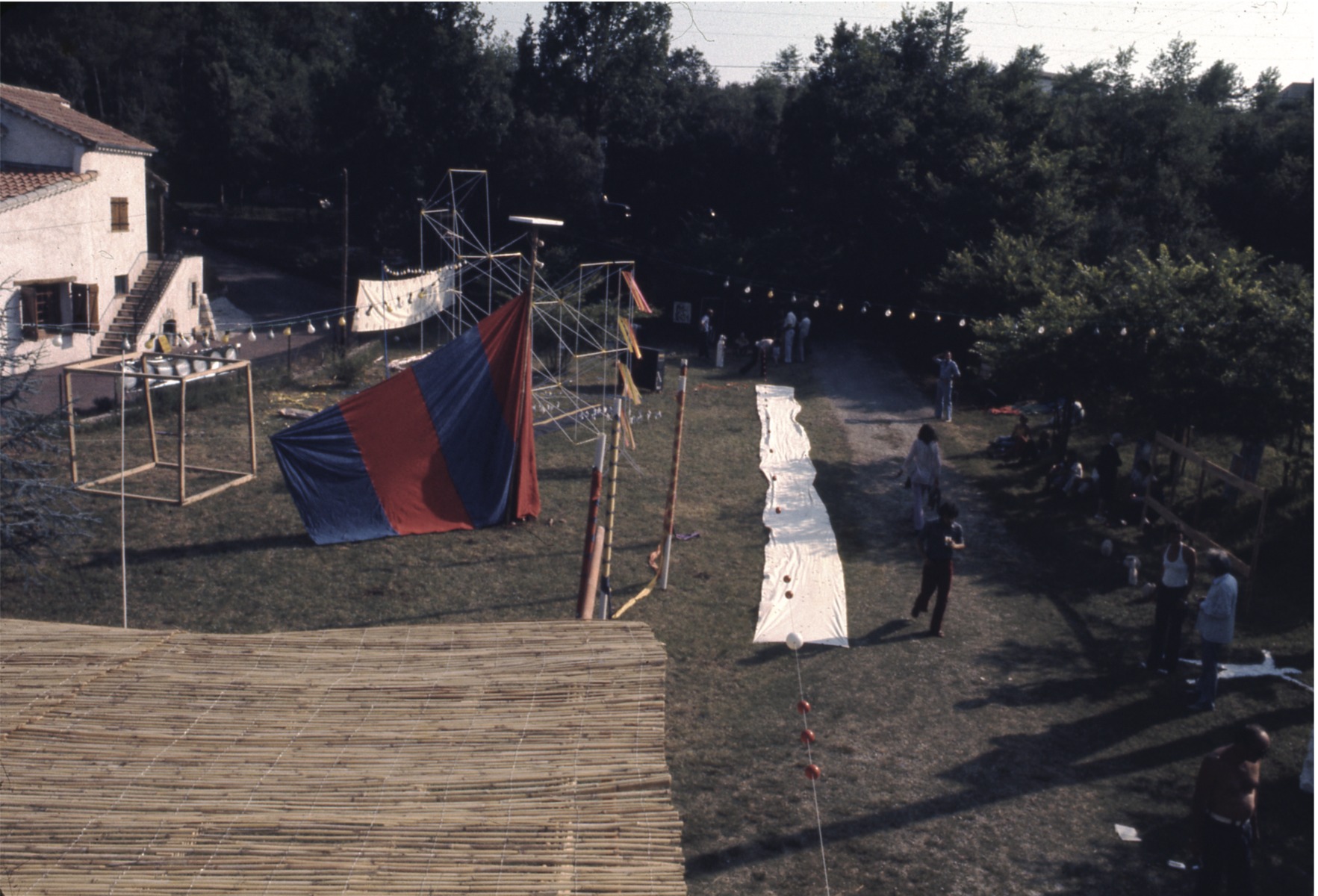 Unfurled: Supports/Surfaces 1966-1976
February 01 - April 21, 2019
---
Unfurled: Supports/Surfaces 1966-1976 is the first show in the Midwest and most comprehensive to date of the French art Movement Supports/Surfaces. This group of fourteen artists, along with several others who were closely affiliated, lived and worked in the south of France producing work marked by an interest in materiality, a lyrical use of color and expansive ideas of what constitutes a painting. The group's name, refers to their attempt to strip painting down to its most essential components. Surface alludes to the canvas of a painting, while support refers to the stretcher bars that gives a painting structural integrity. By exposing the conventions and processes of painting they hoped to demystify the form while proposing new possibilities to explore.

These artists were attracted to ideas outside French culture: Abstract Expressionism, Native American art and craft, Chinese ink painting, minimalism, and leftist political theory of many stripes including Maoism. They started a journal called Peinture. Cahiers Théoriques (in English: theoretical painting notebooks) to discuss and debate their ideas publicly. They also made exhibitions outside art galleries and museums, taking their art into the public sphere holding impromptu exhibitors in cafes, on beaches and other public spaces. The artists sought to take active control of the production and display of their artworks, and by extension imbue the works social and even political content.

French culture was undergoing many swift and profound changes in the 1960's. Anti-colonial uprisings in Vietnam and Algeria created waves of anger among the population. Several members of Supports/ Surfaces were soldiers involved in these conflicts and saw the effects of these wars firsthand. Students and workers in France began social protests and strikes in May of 1968 and the French government responded by entering the universities and factories, forcibly trying to quell the uprising. Artist in the group were active participants in these protests as well. The art work in this show reflects these tensions and make subtle gestures against consumerism and imperialism that seemed to be the norm at the time. For example; the traditional rural ways of life were coming to an end in France as the country urbanized and switched to a more industrial economy. It is notable that Supports/Surfaces is invested in exploring weaving, knot tying and dying: artisanal skills that were beginning to be lost.

Painting was being rejected during this period. Artists felt that painting, with its emphasis on illusionism and redundant formal devices, reinforced ideas planted in the past. Instead of rejecting painting however, the artists of Supports/Surfaces managed to hold onto parts of the form while simultaneously scrapping components of painting. This philosophical rejection and partial preservation of painting allowed these artists to find new vitality in the form's endless flexibility. Look at Claude Viallat's unstretched paintings on sheets or Meurice's cut vinyl works and try to see another painter from the south of France, Matisse. Indeed, some Supports/ Surfaces artists including Vincent Bioulès and Marc Devade never gave up working on stretched canvas. Others, like Dolla and Valensi, magnified the weave of the canvas and made this previously ignored facet of painting their subject. bright colors, the still slightly shocking sight of an empty painting stretchers displayed as art, and fun of recognizing everyday materials used in ways that seem both natural and completely different form there intended purpose. I hope that this show will encourage viewers to see the art as a space full of possibilities for social change as well as sensory and intellectual exploration.