The gaze of Barbara Rose
Nancy Graves, ORLAN, Jean-Pierre Pincemin, Bernar Venet
December 14, 2022 - January 28, 2023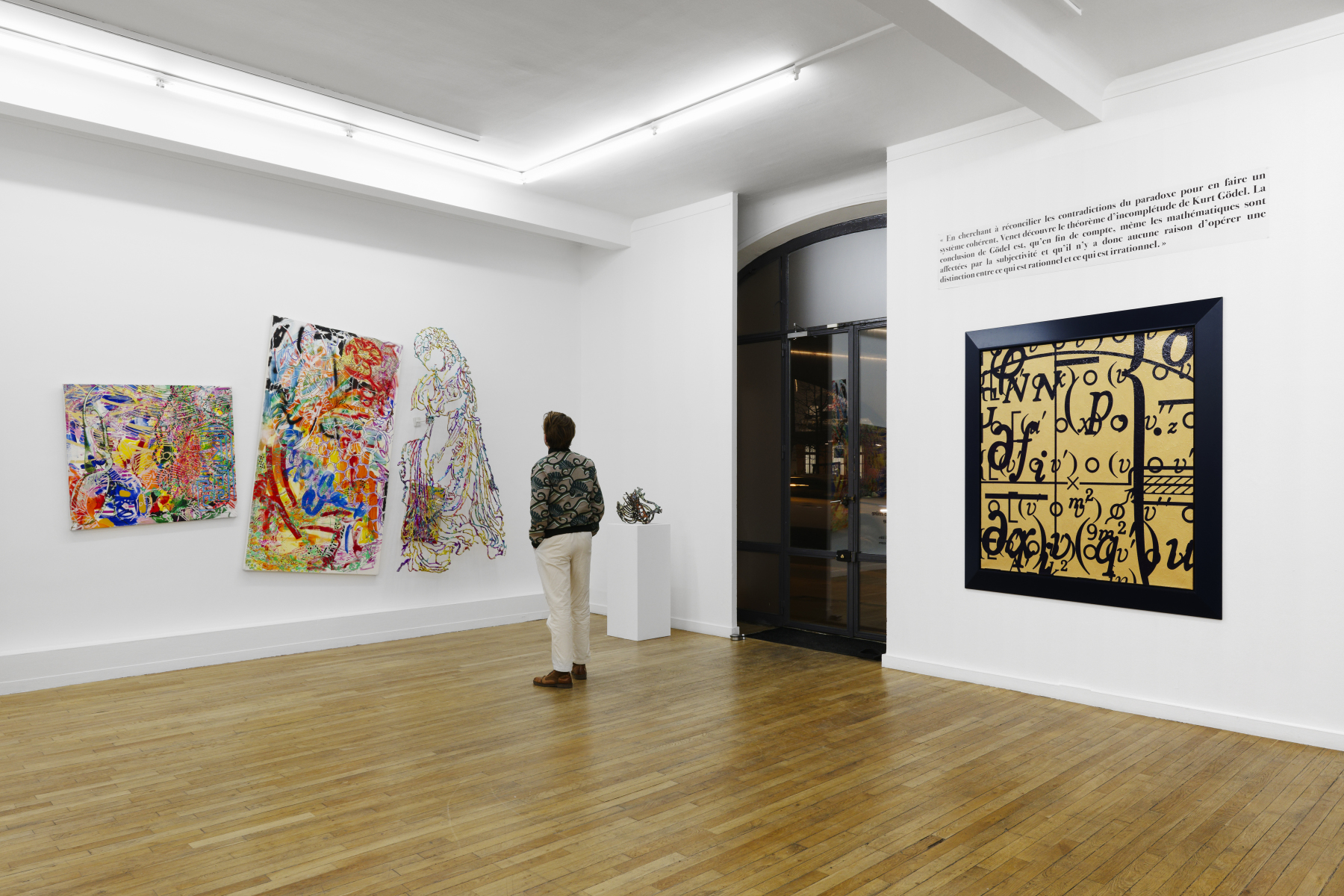 The gaze of Barbara Rose
Nancy Graves, ORLAN, Jean-Pierre Pincemin, Bernar Venet
December 14, 2022 - January 28, 2023
---
Art critics and gallery owners alike spend their lives promoting and defending artists and their work. In this spirit, the Ceysson & Bénétière gallery presents an exhibition dedicated to artists who have been both on the walls of their galleries and in the sightlines of the art historian and critic  Barbara Rose.

Barbara Rose (1936-2020) counted among the "Thirteen Most Beautiful Women" of Andy Warhol's Screen Shots. Jasper Johns included a cast of her leg in his painting Passage II. Claes Oldenburg, as infra-commissioner of Public Sites, conceived the Barbara Rose Park  in 1968. As a tribute to one of the most perceptive critics of her generation, Ceysson & Bénétière is pleased to exhibit works and documents that testify to the special relationship between the artist and the critic. The artists in question are Nancy Graves, ORLAN, Jean-Pierre Pincemin and Bernar Venet. 
The exhibition will be extended by a publication including Barbara Rose's texts about the artists on show and her thoughtful articles about art criticism, all appearing in French for the first time. Books by Dr. Rose will be sold to benefit the Archives de la Critique d'Art in Rennes.
Rachel Stella