What Wind
Curated by Eric Palgon
February 05 - March 02, 2019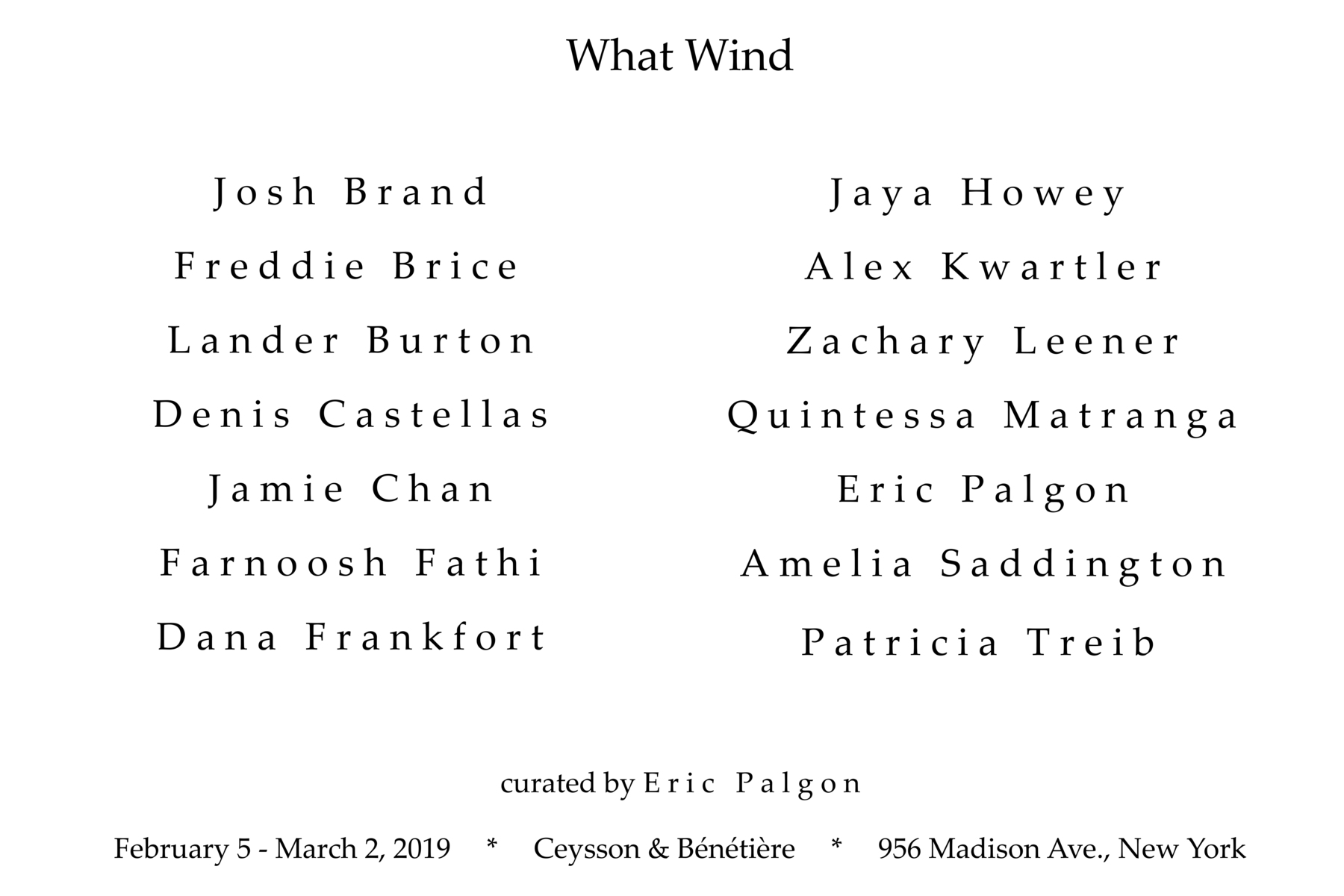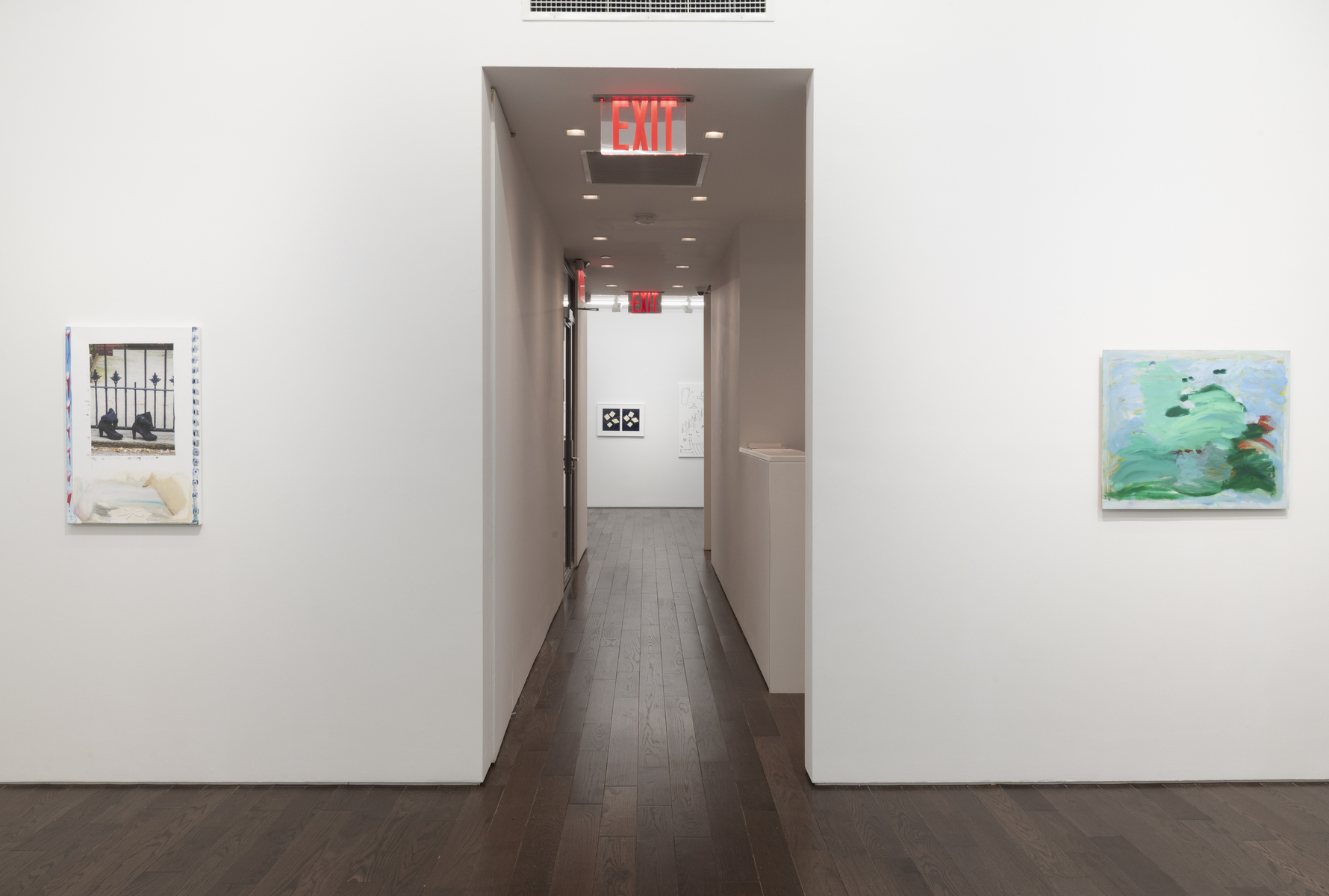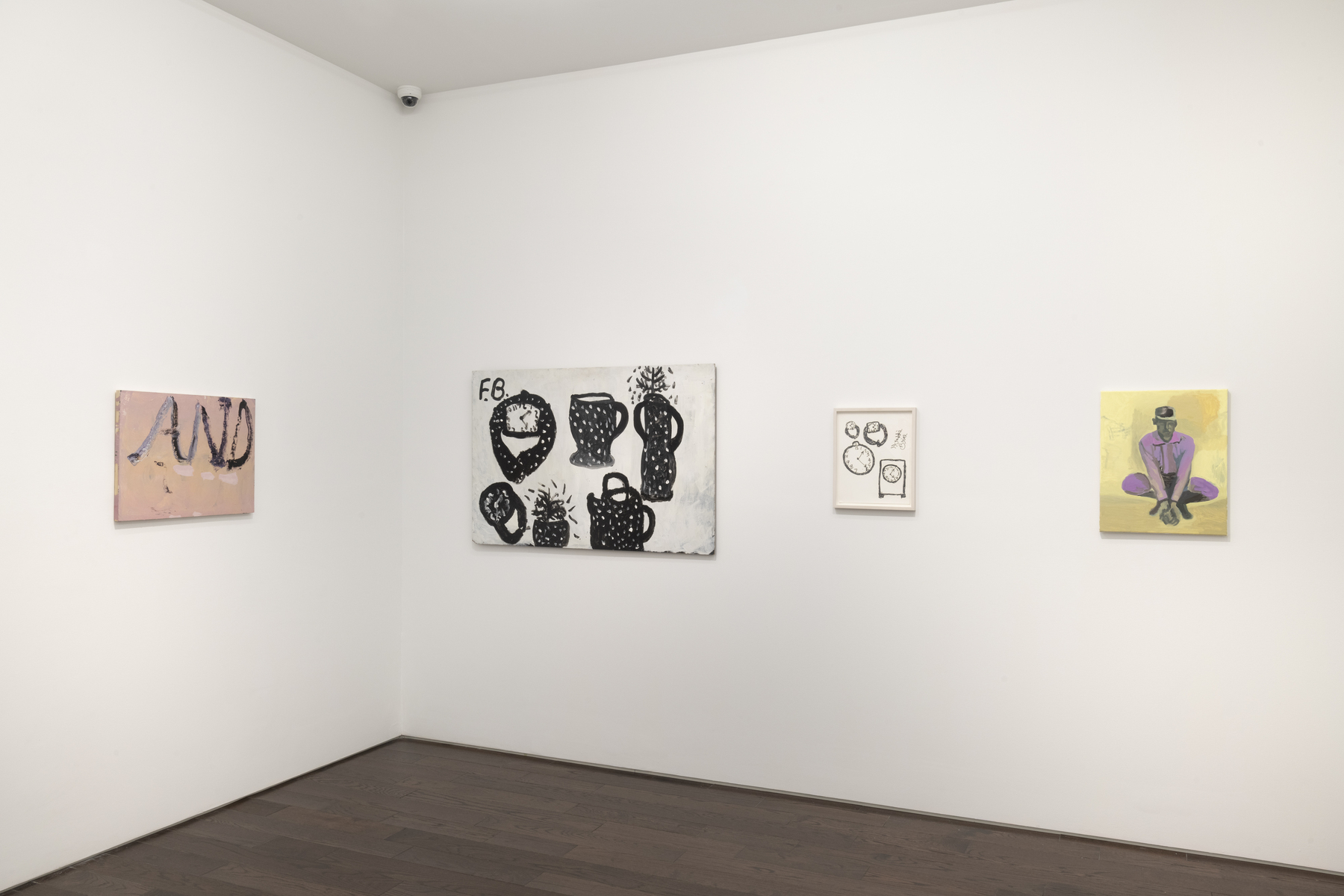 What Wind
Curated by Eric Palgon
February 05 - March 02, 2019
---
Ceysson & Bénétière is pleased to present What Wind, an exhibition curated by Eric Palgon, featuring works by Josh Brand, Freddie Brice, Lander Burton, Denis Castellas, Jamie Chan, Farnoosh Fathi, Dana Frankfort, Jaya Howey, Alex Kwartler, Zachary Leener, Quintessa Matranga, Eric Palgon, Amelia Saddington, and Patricia Treib.

* * *

Q: What is the theme of this show?
A: None of your business.
Q: Oh, you're no fun.
A: ... Ok: A group of artists, mostly painters, using language, color, image or gesture personally and expressively.
Q: Couldn't we argue that drier, less hand-in-the-dirt work is also personal and expressive?
A: Yes.
Q: And what do you like about this group?
A: I like that they enjoy making things. There's a love there that I can relate to. They're inventive, creative. I like seeing their breath. There's beauty and plain spoken mystery.
Q: Would you say that most of the work has an inward looking quality?
A: I would say there's a type of existential localness, self-as-breather if you will, that hits home for me.
Q: And what of the wind?
A: The wind is special. It moves your body.